Jedinečný hlasový workshop Idy Kelarovej "Každý umí spívat" pre široké publikum – neskúsených a hanblivých, ale i spevákov-profesionálov sa uskutoční od 25. – 26. októbra 2023 na Zámku Smolenice. Prihlasovanie je otvorené už len do 8. 10. 2023, počet miest je limitovaný. Podujatie sa koná pod hlavičkou medzinárodného festivalu komornej hudby Konvergencie.
O tom, že "každý vie spievať" sa s Idou a vyše 25 účastníkmi organizátori presvedčili vo vynikajúcej atmosfére už minulý rok v Košiciach. Preto pripravili ďalší dvojdňový workshop, ktorý je pre každého, kto chce spievať – bez ohľadu na predošlé hudobné skúsenosti. Spôsob otvárania a objavovania ľudského hlasu Idy Kelarovej nie je vedený záujmom o dosiahnutie technickej dokonalosti. Nie je to snaha ako krajšie, silnejšie a lepšie spievať. Workshop je otvorený pre každého, kto má chuť prejsť cez neskutočnú silu predsudkov, zvykov, zlozvykov a hlavne strachom, ktorý nám bráni nadýchnuť sa, otvoriť sa a spievať. Ida spolu so svojím manželom, hudobníkom Deziderom Duždom a mladými pomocníkmi prostredníctvom emotívnych rómskych piesní vytvára priestor všetkým bez rozdielu.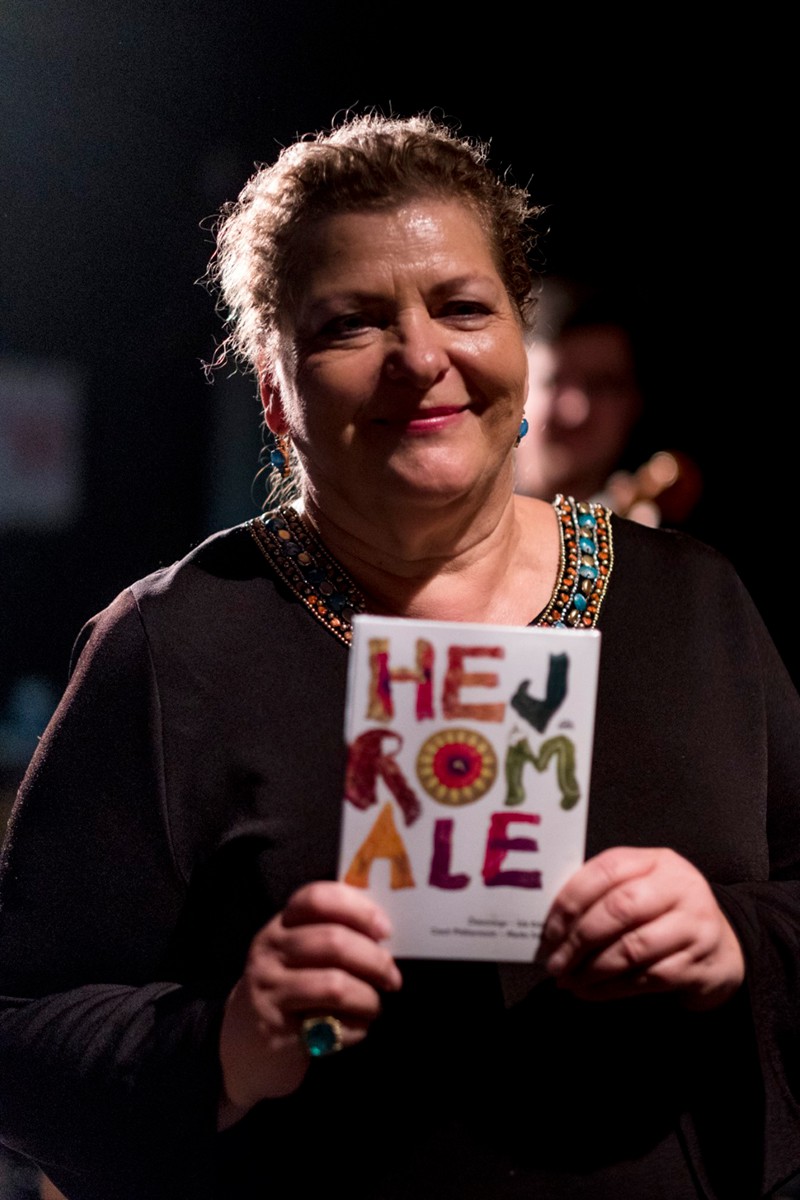 "Rómska hudba a kultúra sú živé. Piesne sprevádzajú človeka celým jeho životom. Rómske piesne majú kúzelnú moc. Sú skvostom rómskej kultúry. Prejavuje sa v nich srdce, duša a povaha človeka, celého ľudu." (Ida KELAROVÁ)
Nenechajte si ujsť túto príležitosť a skúsenosti tridsaťročnej intenzívnej práce Idy Kelarovej s ľuďmi a ľudským hlasom, ktorým zasvätila svoj život. Prihlásenie je možné do 8. októbra 2023.
Kapacita workshopu je obmedzená.
Viac o workshope (predbežný harmonogram, organizačné informácie, ceny kurzovného) nájdete na https://bit.ly/Workshop-Ida-Kelarova-KAZDY-VIE-SPIEVAT
Ida Kelarová (CZ) – speváčka, muzikantka, zbormajsterka, hudobná aranžérka a producentka
Neprehliadnuteľná osobnosť európskej hudobnej scény. Ida Kelarová študovala na Janáčkovom Konzervatóriu v Brne hru na violončele a klavíri. Po štúdiu získala cenné skúsenosti ako herečka a speváčka v Divadle na provázku v Brne. Ida Kelarová verí, že hudba je tu preto, aby nám pomohla zahojiť každodenné rany na duši. Je to práve ona, ktorá dokáže v človeku vzbudiť svojim spevom silné emócie. V jej duši sa snúbi spontánna tvorivá sila, intenzívna rómska láska (po otcovi), hlboký zmysel pre kultúrne dedičstvo a cieľavedomá pracovitosť zdedená z českej polovice rodiny (po mame). Speváčka, muzikantka, zbormajsterka, hudobná aranžérka a producentka vychádza vo svojej hudobnej praxi zo skúseností, ktoré získala vďaka svojmu pôsobeniu vo Veľkej Británii, Dánsku a Nórsku, kde do roku 1994 žila.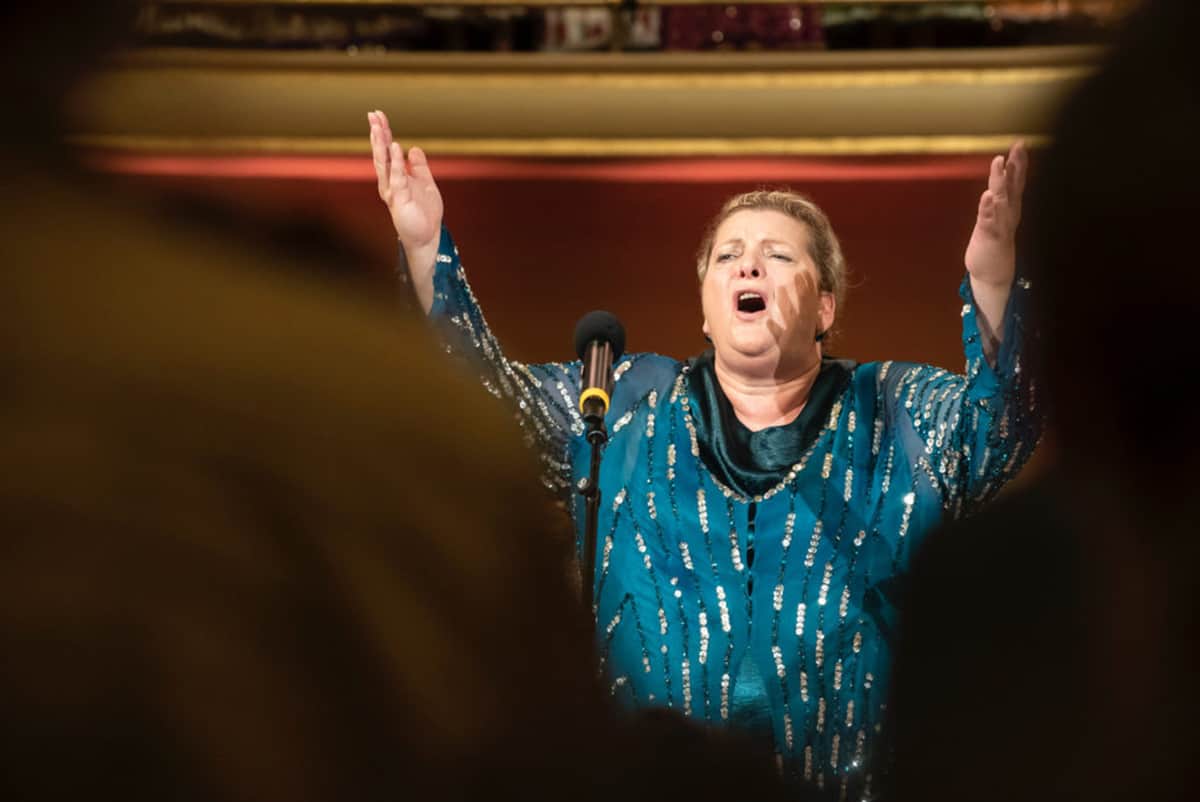 V roku 1995 sa vrátila do Česka a založila unikátnu Medzinárodnú školu pre ľudský hlas (International School for Human Voice). Kelarová vo svojej škole jedinečným spôsobom kultivuje spev svojich študentov a účastníkov seminárov. Je presvedčená, že každý človek má mať možnosť prejaviť svoj hlas v jeho prirodzenej podobe. Stačí sa len zbaviť ostychu a predsudkov. Ako sama hovorí: "… život je predsa tiež plný rôznych tónov". V súčasnosti Ida Kelarová pôsobí v hudobnej skupine Jazz Famelija, ktorú vedie spoločne so svojim mužom Deziderom "Dežom" Duždom. V tejto formácii kapela vydala úspešne prijaté albumy (Aven Bachtale!, Šunen Savore). Kelarová a Dužda radi vo svojej skupine spájajú zdanlivo nespojiteľné: profesionálov, amatérov a rôzne hudobné žánre. Rovnaký elán venuje I. Kelarová talentovaným rómskym deťom a mládeži, ktoré podporuje v ich hudobnej a speváckej tvorbe prostredníctvom združenia Miret. Na festivale Konvergencie sa predstavila v programe trojkoncertu Rómska balada v roku 2012 v Divadle Aréna.
https://kelarova.com
https://www.facebook.com/kelarova
Fotogaléria: https://kelarova.com/js_photo_albums/photogallery/
Fotogaléria z workshopu s Idou Kelarovou v Košiciach, 2022: https://www.facebook.com/media/set/?set=a.10163258451801959&type=3
Vzdelávacie aktivity o.z. Konvergencie sú realizované s podporou Islandu, Lichtenštajnska a Nórska prostredníctvom Grantov EHP. Spolufinancované zo štátneho rozpočtu Slovenskej republiky. www.eeagrants.sk
Medzinárodné majstrovské kurzy z verejných zdrojov podporil Fond na podporu umenia.
Partnerom je aj Slovenská akadémia vied – Zámok Smolenice.
Ďakujeme aj ďalším partnerom a mediálnym partnerom.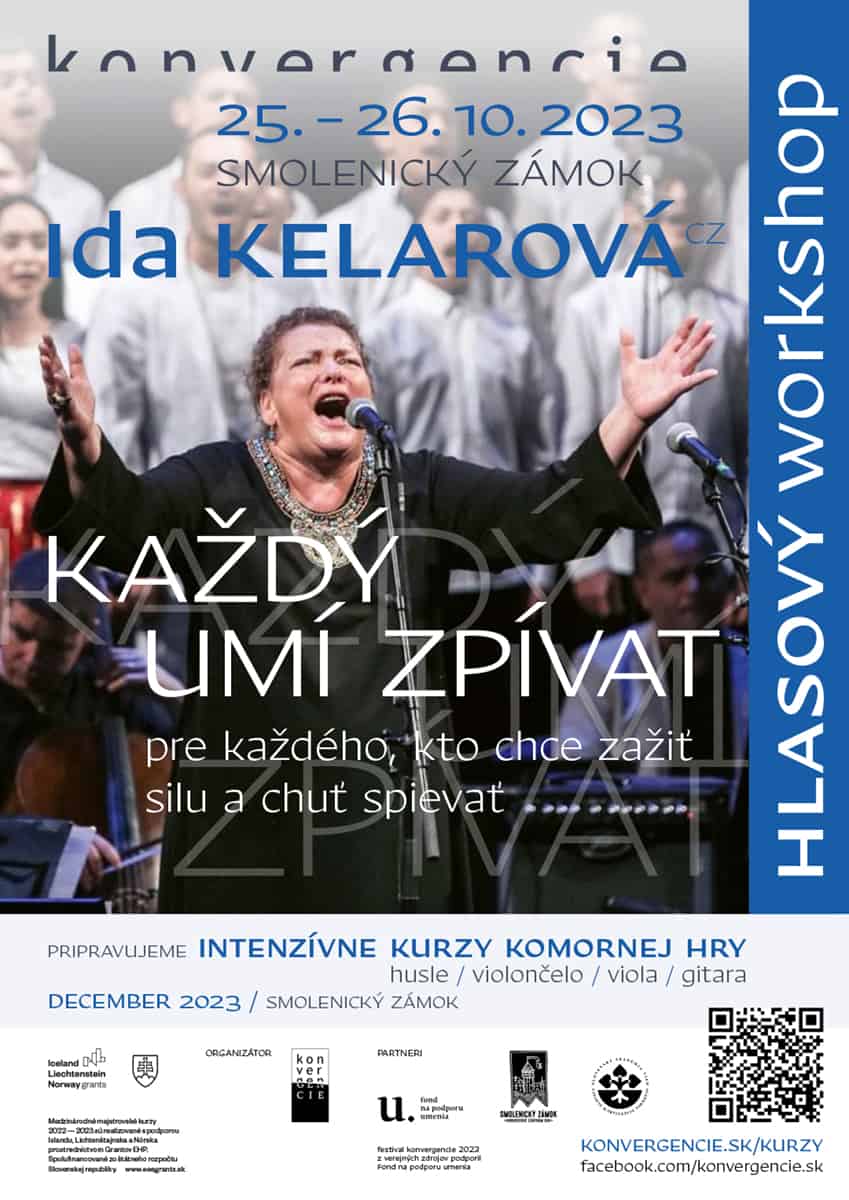 Zdroj: TS