Jej hudba je originálna, jej imidž neprehliadnuteľný a posolstvá jej skladieb sú aktuálne a naliehavo alarmujúce. Slovenská speváčka Karin Ann debutovala na hudobnej scéne vlani, tesne pred vypuknutím pandémie. Vzápätí, počas lockdownov katapultovala svoju hudbu do povedomia intenzívnou singlovou aktivitou. Výsledkom sú narastajúce pozitívne ohlasy doma i v zahraničí. Dnes táto mladá umelkyňa symbolicky uzatvára prvú etapu svojej hudobnej cesty vydaním debutového EP lonely together.

EP lonely together
Ako Karin vysvetľuje, názov EP lonely together je metaforou pre zomknutosť komunity, ktorú okolo seba vytvára. Spája ich zmysel pre toleranciu a otvorenosť, a stotožňujú sa v dôležitých globálnych celospoločenských otázkach, čím si navzájom vytvárajú oporu. Karin otvorene hovorí práve o týchto témach, ktoré sú často spoločensky tabuizované – duševné zdravie, nerovnoprávnosť, toxické vzťahy či zlé priateľstvá – problémy, o ktorých podľa nej ľudia často nechcú alebo sa boja hovoriť, pretože si myslia, že sú v tom sami. "Sú to témy, ktorým čelím celý život, takže o nich chcem hovoriť v mojej hudbe. Dúfam, že toto EP dá pocit bezpečia ľuďom, ktorí čelia takýmto problémom a majú pocit, že nemajú nikoho, na koho by sa mohli obrátiť. Dúfam, že komunita, ktorú tu vytvárame, bude niečo ako bezpečný prístav pre každého, kto si niečím podobným prechádza. Môžeme tu byť jeden pre druhého, môžeme byť osamelí spolu," odkazuje Karin.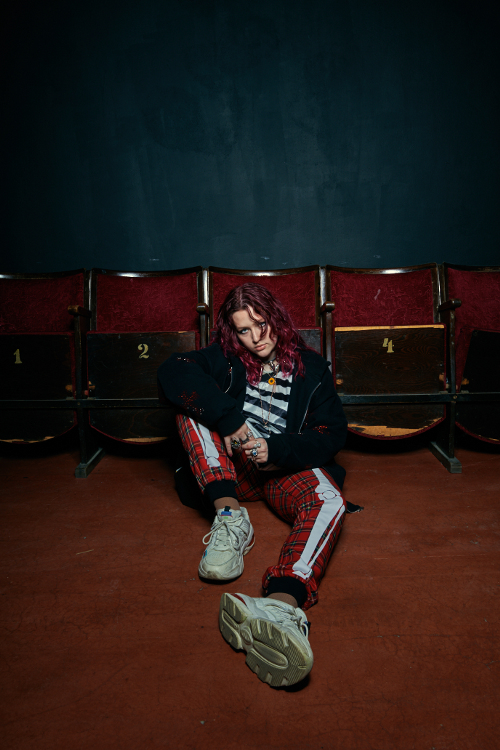 Pod produkciou EP sú podpísaní Matt Schwarz (UK) a Tomi Popovič (SK). Prvé skladby na EP začali vznikať, keď mala Karin 15 rokov. Ako hovorí, teší sa, že ľudia si konečne vypočujú jej prvý ucelený projekt, nielen jednotlivé single. Štúdiovka prináša sedem skladieb, všetky v angličtine. Ku štyrom už vydaným singlom (3AM, i yearn for agony, babyboy, sociopathic) pribudli tri nové skladby. "Pre mňa toto EP hovorí určitý príbeh. Niektoré skladby sú navzájom prepojené, v iných hovorím o veciach, o ktorých som si nikdy nemyslela, že budem hovoriť verejne. Dúfam, že ľudia, ktorí ma doposiaľ podporovali, budú milovať tento projekt a budú cítiť ten príbeh rovnako ako ja," hovorí speváčka, ktorá pred pár dňami oslávila čerstvých 19 rokov.
Aktuálny singel sociopathic
Vydanie EP sprevádza aktuálny singel sociopathic, ktorý hovorí o toxických vzťahoch a o tom, čo sa môže stať, keď sa vzťah nevyvinie dobre a prinesie obom partnerom bolesť a emocionálnu traumu. Skladba mala premiéru 30. apríla a je spoločným počinom Karin s aktuálne ostro sledovaným britským objavom Macca Wilesom. Pod produkciou singla je podpísaný britský producent Matt Schwartz (Yungblud, Massive Attack, Halsey), s ktorým Karin aj Macca spolupracujú tiež pri svojich sólo skladbách. Videoklip v réžii slovenského filmára Michala Kunesa Kováča vznikol v Bratislave a Macca kvôli nakrúcaniu priletel za Karin Ann na Slovensko z Veľkej Británie.
Nominácia z Benátok pre videoklip babyboy
Zatiaľ čo rádiá rotujú Karinin najnovší singel sociopathic, videoklip k jej predošlému singlu babyboy v týchto dňoch zaznamenal po nedávnom víťazstve na Munich Music Video Awards ďalší úspech – získal cennú nomináciu na Medzinárodnom festivale krátkych filmov VENEZIA SHORTS ITALY. Bol zaradený do výberu Venezia Shorts Official Selection, vďaka čomu sa počas festivalu dostane medzi súťažné projekcie z celého sveta a bude sa uchádzať o hlavnú cenu v medzinárodnej konkurencii krátkych filmov (www.filmfreeway.com/VENEZIASHORTS).
Karin zároveň opäť potvrdzuje svoj status mimoriadne aktívnej umelkyne – hoci len v týchto dňoch vydáva svoje prvé EP, už teraz pracuje na druhom EP a tiež na niekoľkých nových singloch.
EP lonely together vychádza 26. mája vo vydavateľstve Brainzone. Vzápätí po májovom release EP čaká Karin turné v Poľsku s tamojšou hviezdou Sanah, ktoré sa začne v júni a uskutoční sa po viacnásobných presunoch kvôli protipandemickým opatreniam.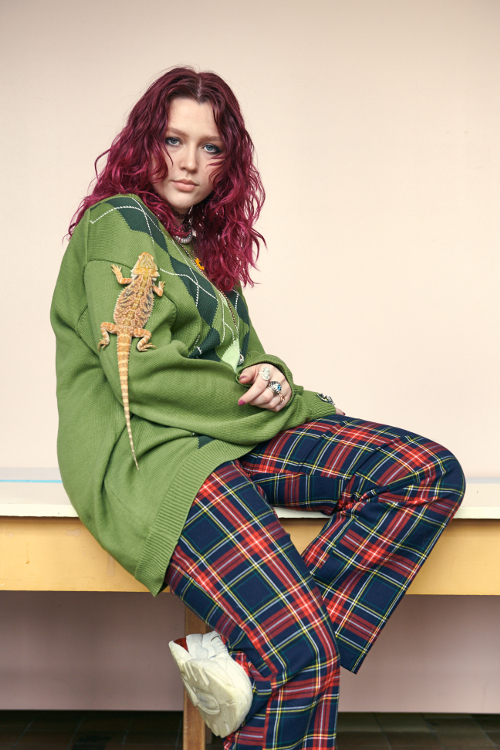 O Karin Ann
Karin Ann debutovala v marci 2020 singlom Ruky preč. Po minuloročnom vstupe na scénu si neustálymi singlovými releasmi razí cestu v hudobnom svete doma na Slovensku aj v zahraničí. Jej alternatívna popová tvorba a originálny štýl sa stretli s pozitívnym prijatím svetových mienkotvorných médií ako The New York Times, MTV, Wonderland, Bild a 1883.
"Nehovorím o veciach, ktoré by svet robili krajším miestom, kam môžu ľudia utiecť pred realitou. Hovorím o realite takej, aká je, a o tom, ako v nej fungovať a nebyť sám. Toto je realita a deje sa to každý deň. Myslím si, že to teraz ľudia potrebujú oveľa viac, než "fake songy" o slniečku a dúhach. Ľudia hľadajú skutočné veci a skutočné témy – to, s čím sa môžu stotožniť. Viem, že mnohí sa boja o mnohých témach hovoriť. Je len potrebné, aby si dopriali pauzu, aspoň na minútu sa zastavili a venovali čas sami sebe," dodáva Karin Ann na margo tém, na ktoré sa snaží prostredníctvom svojej tvorby vedome a cielene obracať pozornosť verejnosti.
Tracklist EP Karin Ann: lonely together
FUN
i yearn for agony
midnight calls
sociopathic
3AM
babyboy
reflection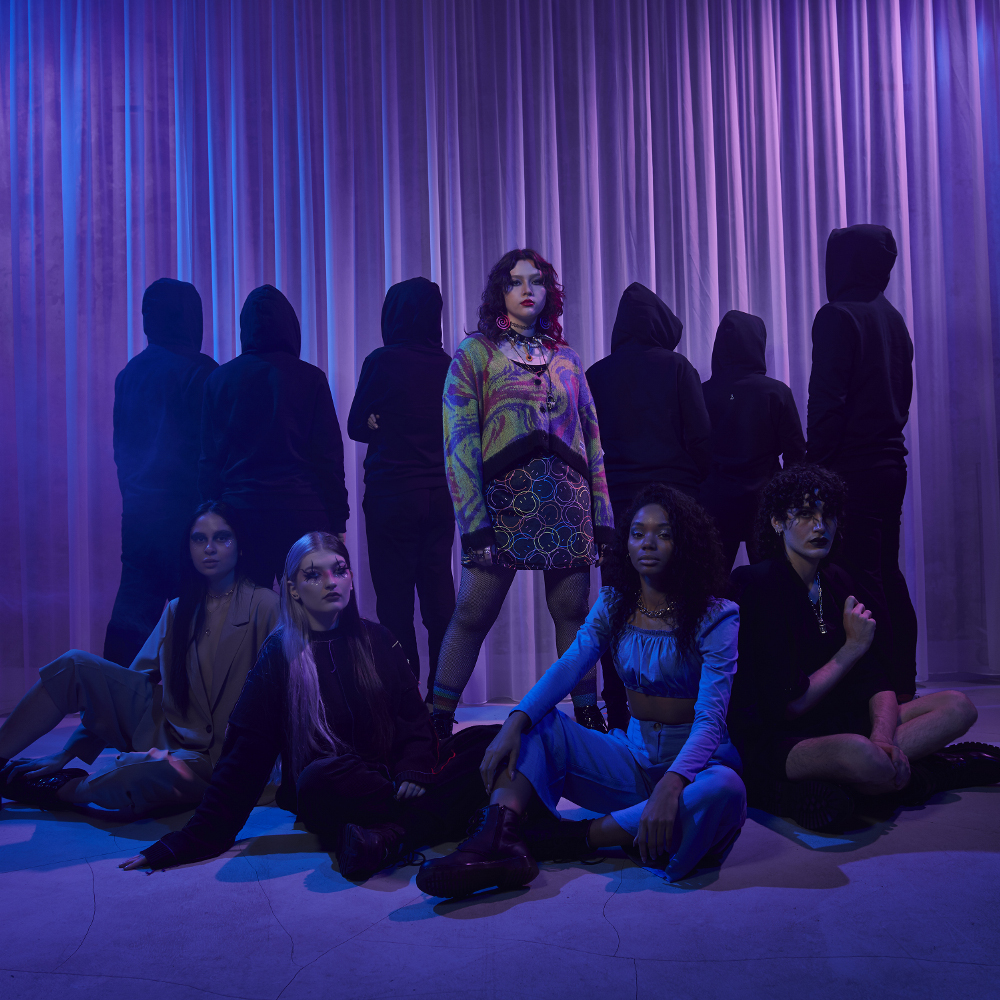 Zdroj: TS