Slovenka HANKA Gregušová, známa pod menom HANKA G, úspešne pôsobí na džezovej a gospelovej scéne v New Yorku už takmer 6 rokov ako rešpektovaná džezová & world-music speváčka. Za oceánom prepája slovenskú folklórnu hudbu, džez, R&B, gospel a koncertuje so svojím kvartetom po celom svete. Do Košíc prichádza s Ondrejom Krajňákom, špičkovým klaviristom a jedným z najžiadanejších džezových hudobníkov v Európe. V sprievode orchestra Štátnej filharmónie Košice sa predstavia po prvýkrát na podujatí s názvom Symphony Meets Jazz, a to pod vedením dirigenta Adriána Harvana, ktorý zároveň uvádzané skladby zaranžoval pre symfonický orchester. Fúziu symfonickej hudby a džezu objavia návštevníci košického Domu umenia vo štvrtok 2. júna o 19:00.
Symphony Meets Jazz
Pre HANKU G bude spolupráca so symfonickým orchestrom celkom prvou skúsenosťou: "Veľmi sa teším, že sa vedenie Štátnej filharmónie Košice rozhodlo realizovať takéto výnimočné spojenie hudobných žánrov klasickej hudby, džezu a slovenského folklóru. Aranžmány dirigenta Adriána Harvana sú skutočne jedinečné. Svetovo známym džezovým, slovenským folklórnym skladbám a pôvodnej tvorbe Ondreja Krajňáka, kde som napísala texty, dodávajú úplne nový, prekrásny hudobný rozmer. Bude to pre mňa spevácka premiéra s filharmonickým orchestrom, na ktorú sa veľmi teším už teraz z New Yorku."
Cassandra Wilson, dvojnásobná držiteľka Grammy a skvelá americká džezová speváčka sa o HANKE G vyjadrila ako o najlepšej interpretke z nastupujúcej generácie. Jej zvučný a bujný altový hlas si pýta pozornosť a preplieta sa cez akýkoľvek súbor zmien s dôrazom a gráciou. Hanka G je držiteľkou niekoľkých ocenení vrátane prestížnej Ceny Ladislava Martoníka – "Jazzman roka" (2017). Stala sa tak druhou ženskou víťazkou v rámci 30 ročnej histórie tejto ceny. HANKA G vydala štyri sólové albumy, z toho na troch spolupracovala s Ondrejom Krajňákom. Z ich spoločného albumu "Twin Flame" odznejú ich pôvodné skladby aj na koncerte v Košiciach. Na najnovšom albume "Universal Ancestry" nahranom v New Yorku spolupracovala so 14-timi Grammy ocenenými a nominovanými hudobníkmi. Prvýkrát v histórii boli slovenské ľudovky zaranžované americkým svetovo uznávaným klaviristom Jamesom Hurtom. Speváčka je v súčasnosti líderkou svojho amerického kvareta HANKA G NYC Quartet zloženého z popredných amerických džezových hudobníkov a tiež pôsobí v kvintete amerického bubeníka Taru Alexandra.
Ondrej Krajňák, virtuózny klavirista, skladateľ a aranžér, sa hudbe venoval od raného veku. S džezom sa po prvýkrát stretol ako desaťročný. Táto hudba ho natoľko uchvátila, že sa v tom istom roku zúčastnil na súťaži mladých džezových umelcov Jazz Fest Žilina, kde získal ocenenie Objav roka. Postupne sa presadil na európskej džezovej scéne a stal sa uznávaným hudobníkom. Jeho výnimočná muzikalita presahuje rôzne žánre, štýly a formácie. Nahral viac než 40 albumov a vystupoval na mnohých koncertoch po celom svete. Je držiteľom rôznych ocenení, spomeňme hudobnú cenu Anděl 2011 alebo Cenu Ladislava Martoníka 2007. Ondrej Krajňák spolupracoval s fenomenálnym saxofonistom Radovanom Tariškom, trubkárom Jurajom Bartošom, bubeníkom Dodom Šošokom či hudobníkom Oskarom Rózsom. Kategóriu world music predstavuje najmä spolupráca so speváčkami Idou Kellarovou, Ivou Bittovou, Zuzanou Lapčíkovou či HANKOU G, s ktorou sa predstavia spolu so symfonickým orchestrom v Košiciach.
Abonentný koncert B cyklu – Symphony Meets Jazz – sa uskutoční vo štvrtok 2. júna o 19:00 v Dome umenia.
Vstupenky na koncerty Štátnej filharmónie Košice sú v predaji cez portál www.navstevnik.sk, vo vstupenkovej pokladnici Domu umenia od pondelka do štvrtka (10:00 – 12:00, 14:00 – 17:00) a hodinu pred podujatím na mieste jeho konania.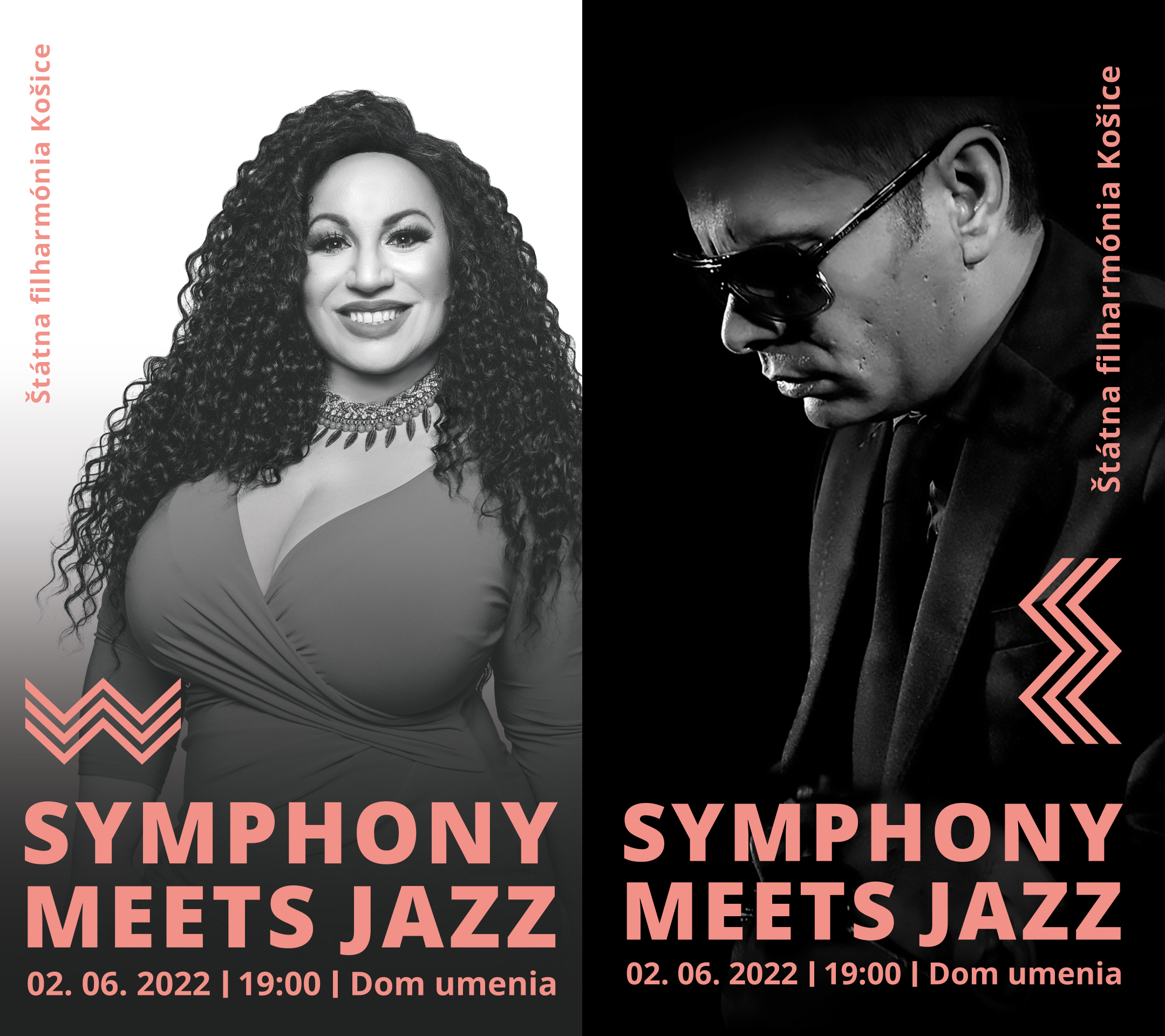 Zdroj: TS