Po obrovskom úspechu piesne Pomaranče z Kuby, ktorá tento rok patrí najhranejším skladbám v našich rádiách, prichádza kapela Hex s emotívnou novinkou Navždy mladí. Ide o podmanivý duet s Emmou Drobnou, ktorý zaznie aj na ich spoločnom novembrovom turné Kde je tu láska Tour 2023.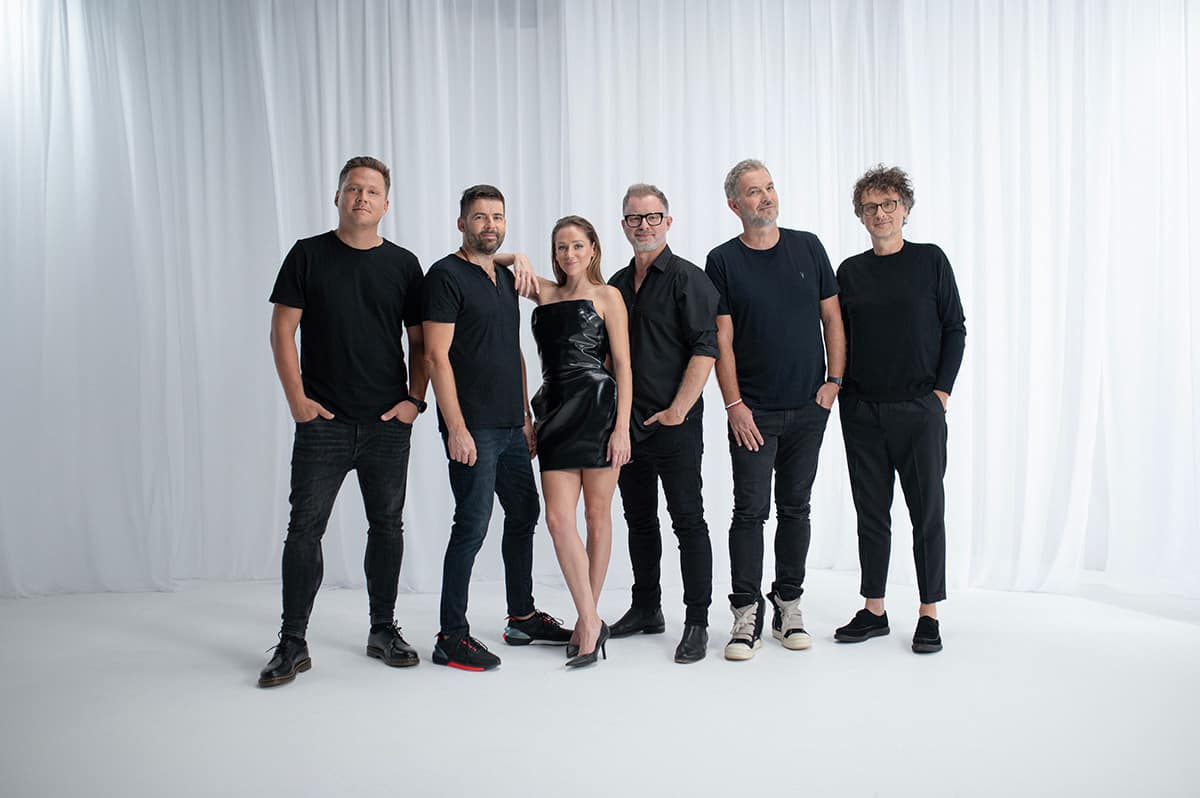 "Chceme oklamať smrť, nikdy viac z nej nemať strach a ostať navždy mladí," – to je časť refrénu v poradí už štvrtého singlu z desiateho radového albumu Kde je tu láska?, ktorý Hexáci vydali v apríli tohto roku.
"To, že bude pesnička duet, mi napadlo v podstate ihneď. Pre mňa je táto skladba míľnikom v mojej skladateľskej kariére. Bola prvá, ktorej základ som skomponoval na klávesoch. Dovtedy som skladal výlučne na gitare," prezradil autor piesne Martin "Fefe" Žúži, ktorý je zároveň aj autorom textu: "Napadlo mi, že text by mohol byť klasickým príbehom "Rómea a Júlie" prenesený do súčasnosti. Dvaja zaľúbenci, ktorým spoločnosť nedopraje vzťah, sa rozhodnú skoncovať so životom v aute."
"Tvorbu Hexu som mala vždy veľmi rada a vždy sme si rozumeli aj po ľudskej stránke, preto, keď ma chalani oslovili, som ani chvíľu neváhala a hneď som súhlasila. Nahrávanie prebiehalo v Bratislave, kde to celé vzniklo za pár hodín," teší sa zo spolupráce Emma Drobná.
"Emmu považujem za talent, ktorý sa tu rodí raz za dlhý čas. Mám pri nej pocit, akoby sme sa poznali niekoľko desiatok rokov, akoby prirodzene patrila do našej partie. Veľmi sa teším zo spolupráce, ako aj z toho, že prijala pozvanie byť špeciálnym hosťom na našom jesennom turné," neskrýva nadšenie Yxo.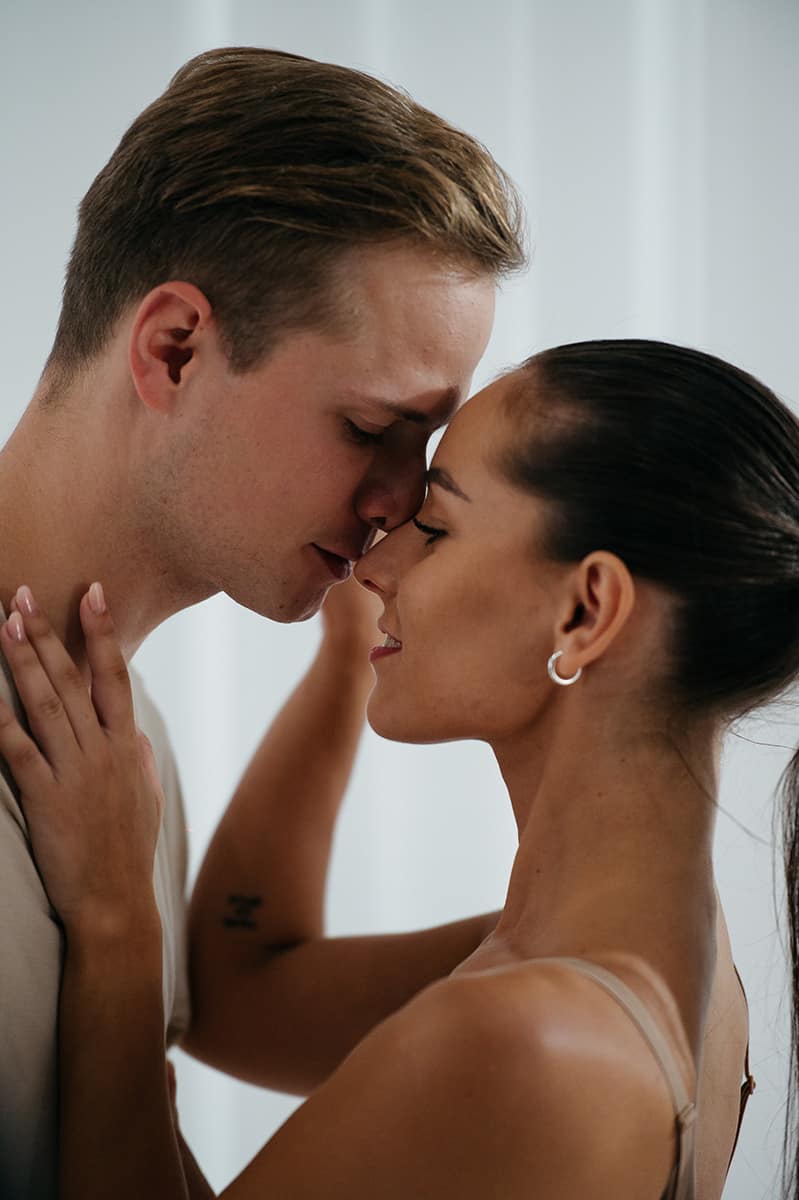 Kde je tu láska Tour 2023 začne 7.11. koncertom v Poprade. V priebehu novembra kapela s Emmou navštívi osem slovenských miest a v každom z nich odohrá skoro dvojhodinovú show.
"Na turné vyrazíme s rozšírenou zostavou. Okrem Emmy, ktorá s nami zaspieva ako naše, tak aj jej pesničky, a možno aj nejaký nečakaný cover, sa k nám pridá klávesák Jakub Tvrdík z Billy Barman a fantastická vokalistka Laura Weng. V niektorých momentoch nás bude na pódiu až osem, čo bude historky najväčšia zostava kapely. Počas programu chceme ponúknuť iné verzie piesní, chceme sa pohrať s aranžmánmi a dostať do skladieb ešte viac muzikanstva. Jednoducho, chceme ukázať Hex tak, ako ho ľudia predtým ešte nikdy nevideli," priblížil koncertné turné Yxo.
Videoklip k piesni Navždy mladí, ktorú si ľudia budú môcť vypočuť naživo aj na spomínanom turné, kapela zverila do rúk Borisovi Holečkovi a jeho manželke Veronike. Okrem réžie sú obaja autormi námetu i scenára.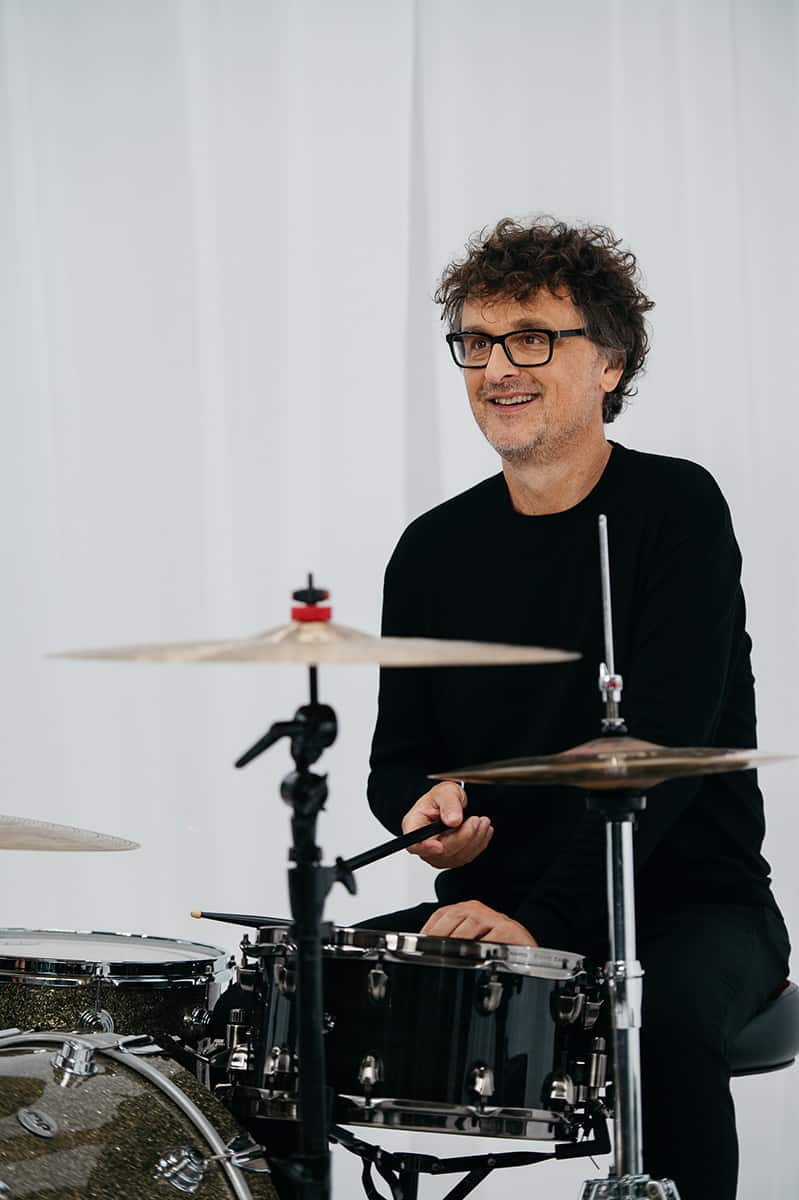 "Nakoľko v skladbe ide o príbeh lásky medzi dvoma ľuďmi, ktorí chcú byť spolu, ale z nejakého neurčitého dôvodu nemôžu, preto sa rozhodnú svoj život spoločne ukončiť a tak spečatiť lásku – ostať navždy mladí – chceli sme tento príbeh vypovedať inak ako klasickým storytellingom mladého páru, ktorý sa zabije v aute. Zvolili sme preto cestu, kde tento príbeh ukážeme pomocou tanca a tak prepojíme dva nádherné svety umenia – hudbu a tanec. S tým nám pomohol choreograf Ladislav Cmorej a tanečníci Martina Slamková a Matúš Szegho, ktorí svojou choreografiou krásne interpretujú myšlienku skladby," opísal vznik klipu režisér Boris Holečko.
"Chceli sme skúsiť spoluprácu s o generáciu mladšími ľuďmi, ktorí majú iný pohľad na svet ako my a môžu dodať našej pesničke ďalší rozmer. S Borisom a Veronikou sa poznáme už dlhšie a musím povedať, že táto spolupráca sa podarila presne podľa našich predstáv a presne vystihuje atmosféru samotnej skladby," teší sa zo spolupráce Yxo.
"Keďže som s Borisom a Veronikou v minulosti už jeden videoklip nakrúcala, vedela som, že budú mať všetko do detailu premyslené. Sú to naozaj profesionáli a ešte k tomu aj veľmi fajn ľudia, s ktorými je práca zároveň aj zábava. Podarilo sa im natočiť klip, ktorý je veľmi pekný, jemný a nenadarmo sa hovorí, že v jednoduchosti je krása," pochvaľuje si opätovnú spoluprácu Emma Drobná.
Aj napriek tomu, že medzi kapelou Hex a speváčkou Emmou Drobnou je generačný rozdiel, si obaja interpreti po ľudskej i hudobnej stránke skvele rozumejú a navzájom sa dopĺňajú. Svedčí o tom nielen ich nová, emotívna skladba Navždy mladí, ale aj spoločný koncertný program blížiaceho sa turné. Vstupenky na Kde je tu láska Tour sú k dispozícií v sieti predpredaj.sk
HEX – KDE JE TU LÁSKA TOUR 2023
7.11. POPRAD/AquaCity
8.11. ŽILINA/Dom odborov
9.11. TRENČÍN/Piano club
10.11. NÁMESTOVO/Dom kultúry
15.11. BRATISLAVA/Stars Auditorium
16.11. HLOHOVEC/Empírové divadlo
28.11. KOŠICE/Historická radnica
29.11. BANSKÁ BYSTRICA/Aula SZU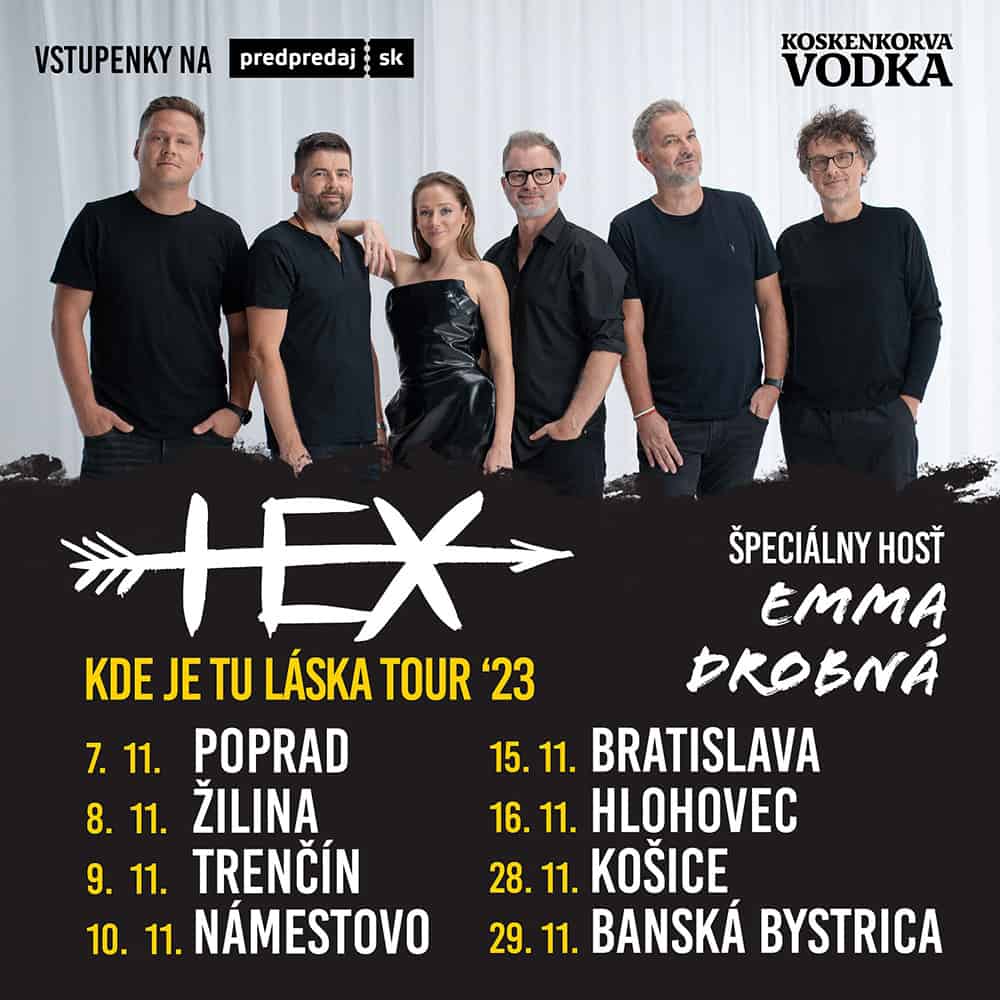 Vstupenky: https://predpredaj.zoznam.sk/sk/listky/hex-kde-je-tu-laska-tour-23/
Hex feat. Emma Drobná – Navždy mladí: https://www.youtube.com/watch?v=Gnfldyg02No
Hex feat. Emma Drobná – Navždy mladí
Hudba & Text: Martin "Fefe" Žúži
Deň je dokonalý ako v drahých reklamách
Len slnko a tieň nad cestou víri prach
Dievča v okuliaroch, máš celý svet naopak
Ruky nad hlavou, šťastie podvádzame v zákrutách
Tlačím na pedál, ty sa smeješ ako bláznivá
Rýchlosť stále nevnímam, zavriem oči, počítam
Hneď sme tam
Chceme uniknúť tam, kde nás nik nepozná
Chceme oklamať smrť, nikdy viac z nej nemať strach
A ostať navždy mladí
Svet sa nespomalí, čas nebeží proti nám
Len slnko a tieň nad cestou víri prach
Chlapec v okuliaroch, máš celý deň naopak
Svetlá hasnú, noc na obzore láka
Sme čierne vážky, len jeden deň nás čaká
Netúžime ráno precitnúť
Na konci zákruty je tma
Život, jazda povinná, nemá zvodidlá
Chceme uniknúť tam, kde nás nik nepozná
Chceme oklamať smrť, nikdy viac z nej nemať strach
A ostať navždy mladí
Zdroj: TS
Foto: Jakub Kovalík