Tomi Popovič predstavil v úvode tohto mesiaca úspešnú spoluprácu s Rytmusom Sanel, Majk Spirit zase len pred troma dňami priniesol letnú kolaboráciu s Ronie Bam Bam. Dnes sa obaja títo páni spojili a odpremiérovali svoj spoločný featuring s názvom Stále mladí.

Tomi Popovič za mikrofónom aj na produkcii
Leto 2019 je poriadne bohaté na nádielku letných singlov. V tom najnovšom spojili svoje sily dve veľké mená našej scény – Tomi Popovič a Majk Spirit. Tomi sa tentokrát nepostavil len za mikrofón v štúdiu – podpísal sa tiež pod produkciu tracku. Spolu s ním finálnu podobu singla produkoval Randy Gnepa. Videoklipu sa ujal Michal Nemtuda a jeho A-Team.
Dlhoroční kolegovia zo scény prvýkrát v spoločnom tracku
Hoci obaja spomínaní umelci, Majk Spirit aj Tomi Popovič patria už k dlhoročným stálicám na scéne, ich prvá spoločná skladba prichádza až teraz. Ako prezrádza Majk, tento featuring sa zrodil v čase, keď pracoval na svojom doposiaľ poslednom sólovom albume: "Spolupráca vznikla ešte minulé leto v rámci práce na mojom albume Nie Som Tu Náhodou. Keďže album vychádzal v zime, dohodli sme sa s Tomim, že s touto skladbou počkáme do leta a dáme ju von rovno aj s letným fresh videom," vysvetľuje Majk genézu spolupráce, ktorá si na svoj release počkala dlhé mesiace, kým prišiel jej správny čas. Čo hovorí hviezda slovenskej rapovej scény na to, že po dlhých rokoch sa na dlhý zoznam jeho featuringov dostal aj Tomi Popovič? "Teším sa z toho. Tomiho cením ako speváka, ale je podľa mňa hlavne výborný producent."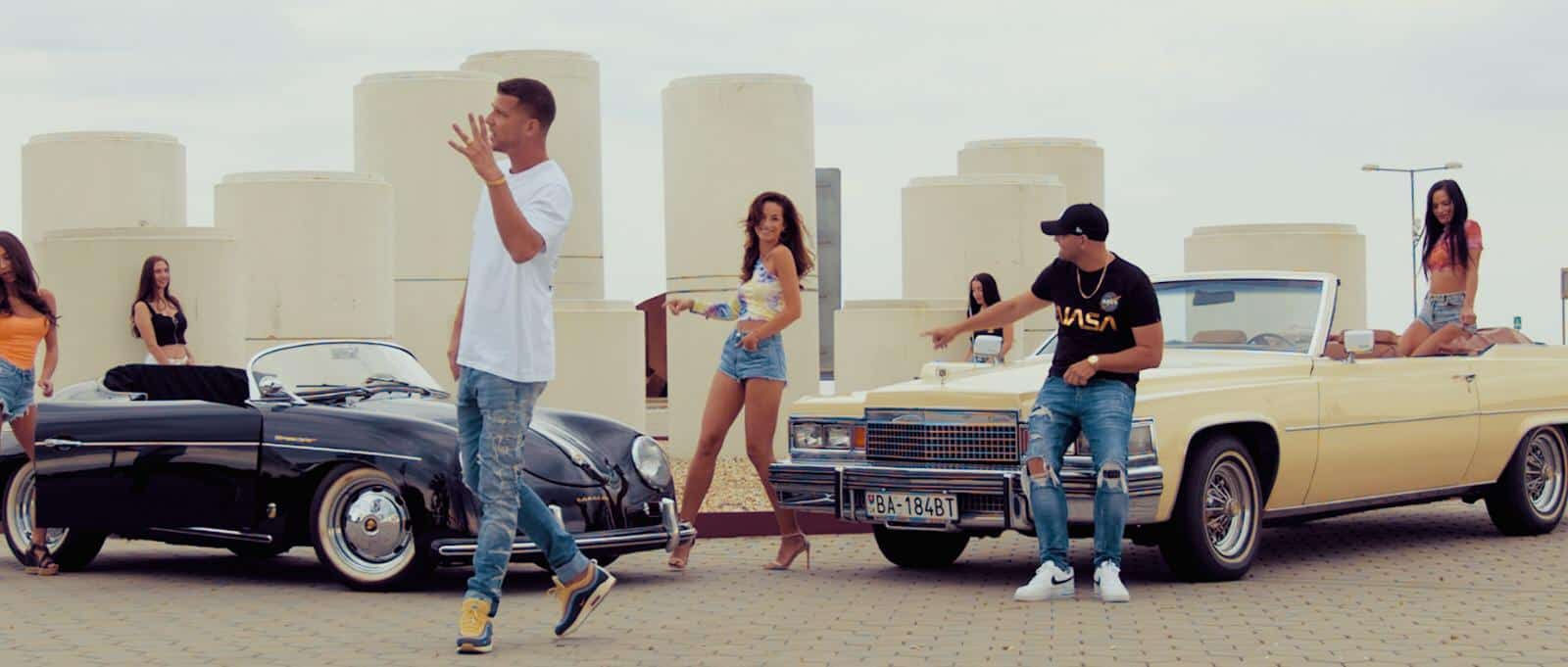 Tomi Popovič: "Už roky sledujem Majkov vývoj. Som rád, že sme konečne vytvorili spoločné dielo"
"Musím povedať, že verím v organické, prirodzené veci a moja spolupráca s Majkom Spiritom je úžasne načasovaná a je to tak prirodzené a nehrané, že to vypálilo fantasticky. Som rád, že sme konečne vytvorili spoločné dielo. Je to naša úplne prvá spolupráca a nesmierne vydarená. Som rád, že je to práve tento song, tento text a tento klip. Po rokoch strávených v USA sa snažím vdýchnuť tú americkú kvalitu, ktorá sa na mňa nalepila, aj Slovensku,"teší sa z featuringu Tomi a nešetrí chválou na kolegu zo scény: "Majk je neskutočne talentovaný ale aj múdry umelec a roky sledujem jeho vývoj."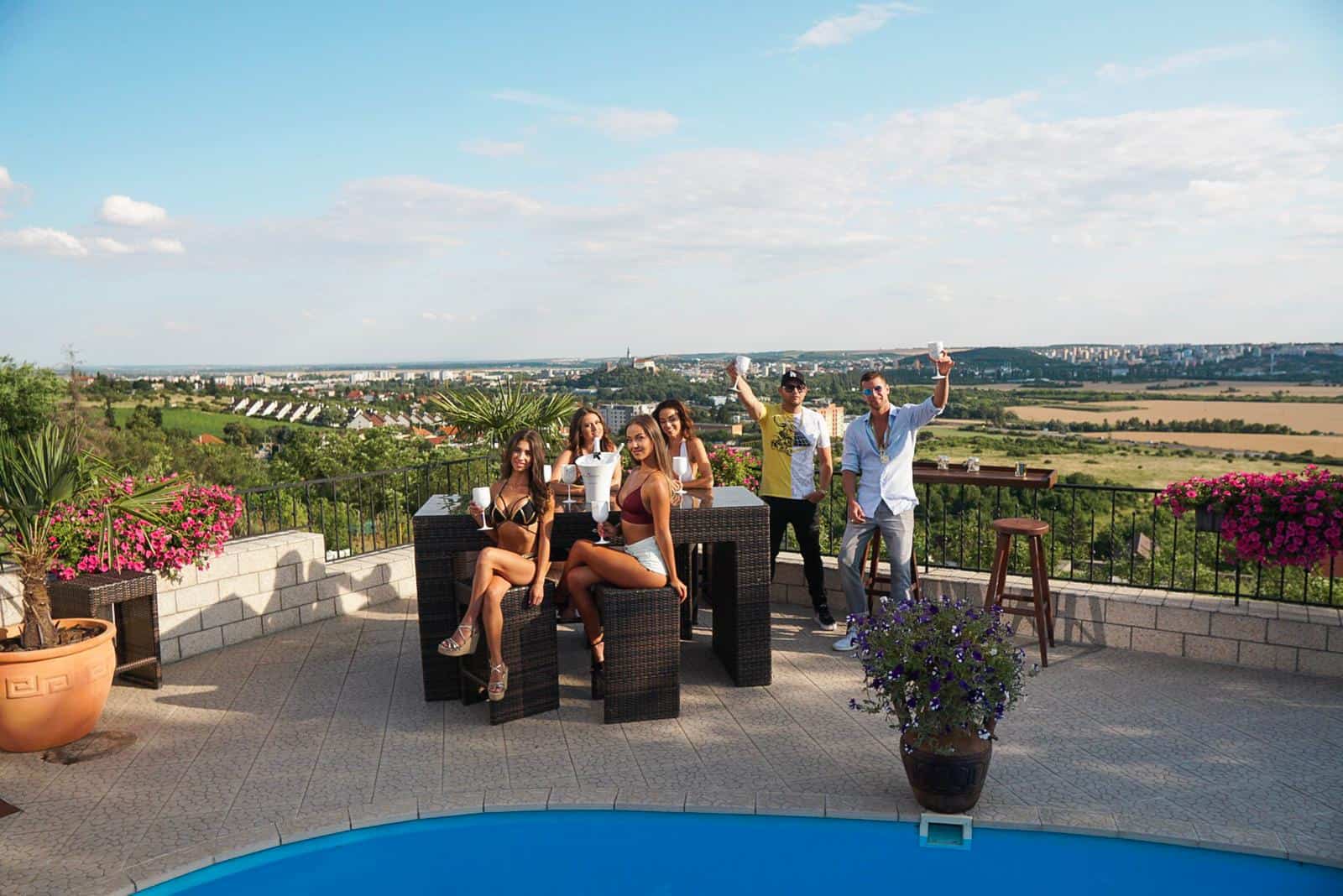 Featuring Stále mladíchceli obaja umelci dotvoriť a sfinalizovať kvalitným letným vizuálom. Preto stavili na istotu a zverili skladbu do rúk skúsenému filmárovi Michalovi Nemtudovi. "Videoklip sme nakrúcali počas dvoch dní a vybrali sme si lokality v Bratislave v Čuňove a v Nitre pod Zoborom,"prezrádza o výrobe Majk Spirit. "Pesnička mala mať letný vibe a to si myslím, že sa nám podarilo. Ďakujem všetkým ľuďom, ktorí sa podieľali na výrobe a špeciálne poďakovanie posielame Regalburgru za super burgre na nakrúcaní. Dúfam že si klip "diváci" užijú takisto ako hudbu od chalanov!" dodáva režisér Michal Nemtuda. "A-Team Production Michala Nemtudu ako vždy zadelil úroveň a tlak," hodnotí na záver nový videoklip spokojný Tomi Popovič.
Zdroj: SOUL FOR SHOW