Myslíte, že "kluky to už asi nebavilo a šli domů"? To by ste sa teda veľmi mýlili. Stále ich to baví. A navyše od doby, kedy tento verš prvýkrát zaznel, na ich konte pribudli ďalšie tri štúdiovky, množstvo ocenení vrátane Ceny Anděl, neopakovateľná výstava v DOXe k 30. výročiu a séria koncertov vrátane májovej vypredanej šou v pražskom O2Universum.
Reč je, samozrejme o formácii Tata Bojs, ktorá si tento rok pripomína 15 rokov od vydania albumu Kluci kde ste?. Toto výročie kapela oslávi vinylovou reedíciou, ktorá vyjde 4. novembra a špeciálnym koncertom Kluci kde ste po 15 letech?23. novembra v pražskom Divadle Archa.
"V divadle Archa sme v roku 2000 krstili Futuretro a odvtedy sa tam vždy veľmi radi vraciame. Reedície Futuretra i Biorytmov na vinyloch sme tam krstili tiež a teraz tam pokrstíme i LP vydanie Kluci kde ste?. Koncert bude mať pomyselné dve časti. V prvej zaznie väčšina pesničiek z 'kluků', dokonca aj tie, ktoré sme na koncertoch veľmi nehrali ani v dobe vydania. A po symbolickom krste to už bude jazda súčasnosti. Zaujímavosťou večera bude naše prepojenie s MC Ideom a svetom inteligentného hiphopu, ktorý reprezentuje on i label Ty nikdy, pod ktorým vydáva. MC Idea nedávno prepracoval našu pieseň Spáč práve z 'kluků', a dal jej po 15tich rokoch čerstvý dotyk z roku 2022. Túto novú verziu s ním zahráme naživo. Okrem toho bude mať svoj vlastný kratší set v úvode večera. Bude to náš posledný pražský koncert v roku 2022 a posledný bude aj z iných hľadísk, ale to už by som prezrádzal veľa…," hovorí trochu tajomne k novej reedícii a blížiacemu sa koncertnému krstu frontman Tata Bojs Milan Cais.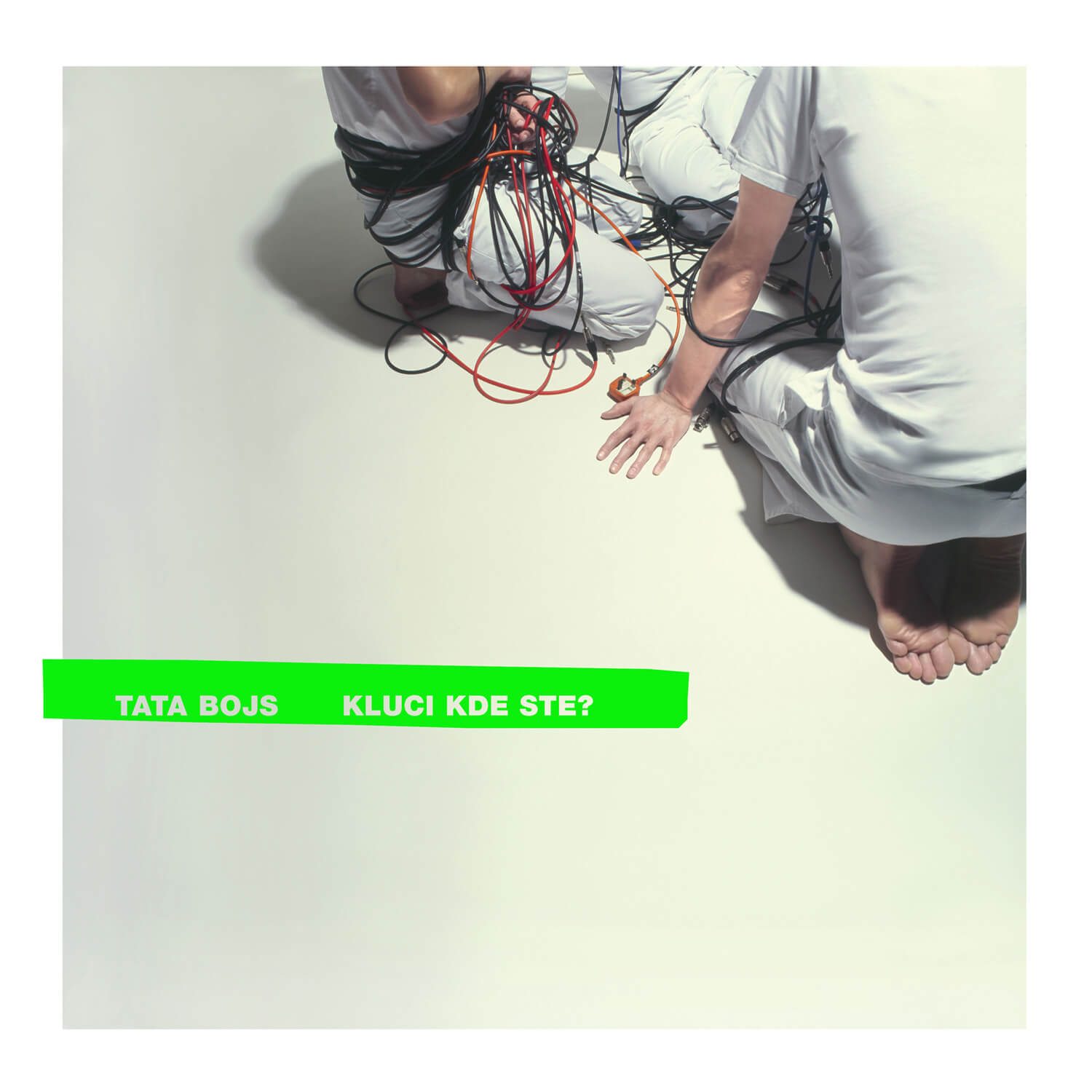 Album, ktorý vyšiel v apríli 2007 a je siedmym zárezom v štúdiovej diskografii Tatáčov, vznikol v štúdiu Gui-Tón, ktoré vtedy sídlilo v dnes už neexistujúcom klube Delta. Na rozdiel od predchádzajúceho Nanoalbumu (2004) ho nerámuje žiadny príbeh ani koncept. Možno aj to má svoj podiel na veľkej hudobnej, textovej i emočnej pestrosti a uvoľnenosti albumu, z ktorého vzišiel okrem iného v kategórii Pieseň roka Cenou Anděl 2007 ovenčený hit Pěšáci. Ten dodnes ostáva trvalkou koncertného programu TB a dočkal sa i niekoľkých ďalších verzií.
Kluci kde ste? však nie je album jedného hitu. Je albumom silných príbehov, textov a – ako to už u Tata Bojs býva – i zaujímavých skrytých významov medzi riadkami, ale tiež albumom personálnych zmien. Práve v priebehu príprav Klukůkapelu opustila speváčka Klára Nemravová, ktorá s TB vystupovala sedem rokov v roli "neustáleho hosťa". Zároveň sa zostava rozšírila o klávesáka Jiřího Hradila. Ten hosťoval už na Nanoalbume a na jeho následnej koncertnej podobe v rámci Nanotour, ale až na Kluci kde ste? sa podieľal už od začiatku i ako spoluautor nového repertoáru.
"'Jen tak mě nenajdou, listí to jistí', spievali sme vtedy na albume. Vy nás ale po 15tich rokoch v Arche nájdete ľahko. Vstupenky to istia! Tešíme sa na vás!" Pozýva Mardoša na koncert, na ktorý sú vstupenky v predpredaji TU: https://goout.net/cs/listky/tata-bojs-krest-alba/wqqp/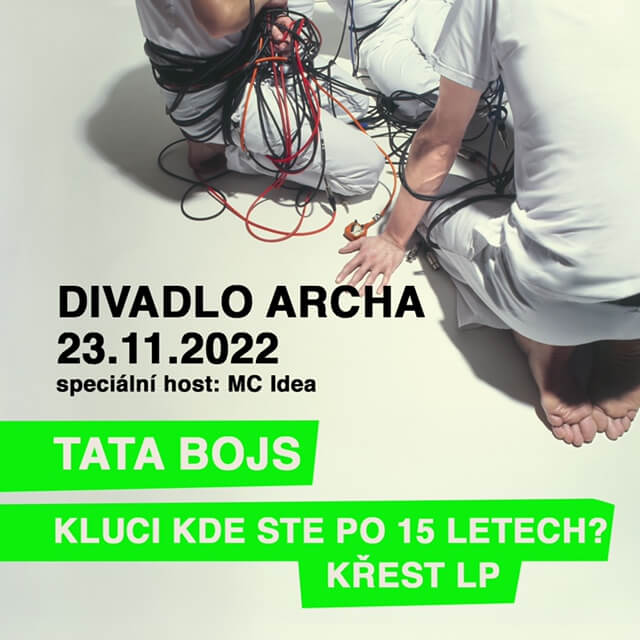 Zdroj: TS