Natália Grünwald, ktorá sa úspešne pohybuje na poli online biznisu si po rokoch plní svoje detské sny a chystá vlastný album. Musela si na to dosť dlho počkať a prekonať množstvo prekážok. Už od malička sa chcela stať speváčkou. Postupne však zistila, že len zaujímavá farba hlasu nestačí a treba k tomu aj tvrdý tréning, ktorý v detstve nezvládla. Svojho sna sa neskôr musela vzdať ešte niekoľkokrát. Často to vyzeralo, že navždy, ale jej túžba bola taká silná, že to vždy opäť skúsila. Prvýkrát v osemnástich.Vďaka životopisu speváčky Madonny pochopila, že ešte nie je neskoro. Našla si učiteľku spevu a začala tvrdo trénovať. Oplatilo sa to a už čoskoro odišla spievať do Japonska, na Tenerife, do Nemecka, Švajčiarska a neskôr aj do Karibiku. Medzitým sa pokúšala preraziť aj na slovenskej scéne.
"Nahrali sme so skupinou album s pôvodnou tvorbou, no nevyšlo to a tak sa moje sny rozplynuli. Myslela som si, že to je konečná a začínať odznova všetko budovať nemá cenu. Vtedy som si spomenula na moju babičku, ktorá ma vždy veľmi podporovala a živila vo mne túžbu stať sa speváčkou. Hlavne vďaka nej som to nikdy nevzdala. V tom čase som sa zaľúbila a stretla svojho budúceho manžela. Prišli dve krásne deti. Takže som už nemohla cestovať a spievať, ale stále som nestratila motiváciu pokračovať," povedala o peripetách svojho speváckeho života Natália.
Našla ďalší spôsob a absolvovala súťaž Deutchland sucht den Superstar, v ktorej sa dostala pomerne ďaleko.
"Bola to pre mňa úžasná skúsenosť a vtedy som si uvedomila, že patrím na pódium, musím spievať a dávať ľuďom silu a energiu cez moje skladby. V čase, keď som bola mamou na plný úväzok, som opäť začala pociťovať silnú túžbu prejaviť sa. Chcela som mať niečo svoje, tvoriť a vyvíjať sa. No nevedela som akým mám ísť smerom a zároveň som mala aj pocit, že to už nemá zmysel…Pamätám si, že som chvíľu pracovala ako čašníčka v reštaurácii, pretože sme nemali peniaze a manžel to sám finančne nezvládal. Popri obsluhovaní som spievala hosťom na želanie. Boli nadšení a vždy ma za to štedro odmenili. Vtedy som si uvedomila, že musím zase začať naplno spievať," pokračuje v svojom zložitom príbehu speváčka
Neskôr jej stroskotalo manželstvo. A znova všetko od nuly, sama s deťmi, bez jasného modelu ako ďalej. Začala študovaťonline marketing, podnikať v online svete a vôbec netušila, či sa jej podarí vrátiť k hudbe, ale dúfať neprestala. Vďaka úspechu v online biznise sa jej opäť podarilo vydať sa na cestu za detským snom.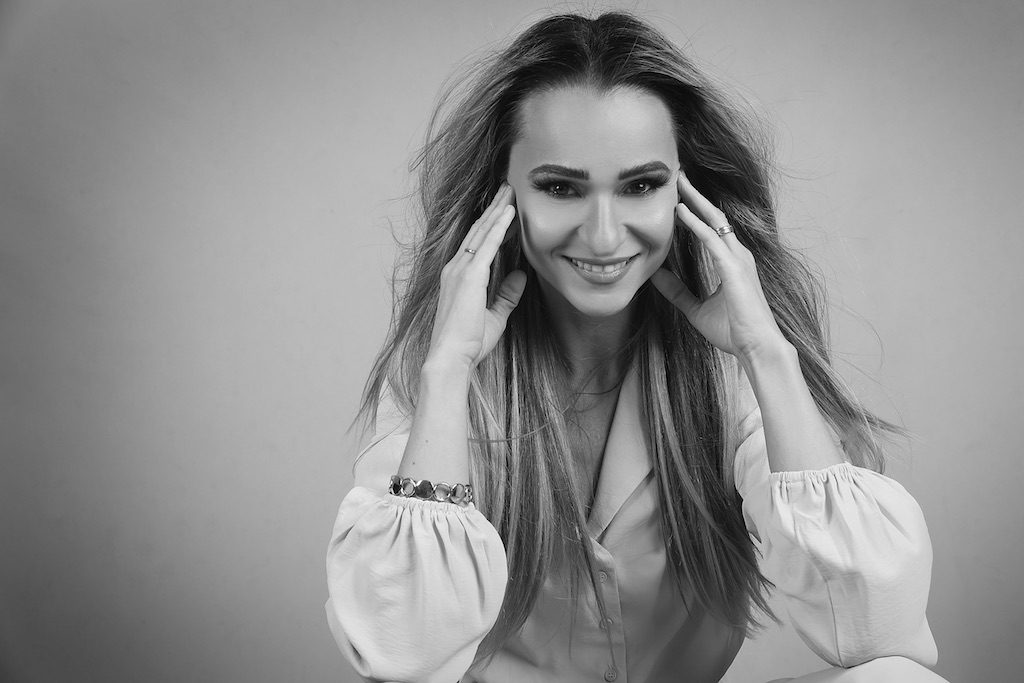 "Minulý rok som si povedala, že nahrám album. Nevedela som ako, s kým, ani kedy to bude, no bola som rozhodnutá, že teraz už určite musím nahrať album. Kamarát mi dal kontakt na Peťa Šímu, dohodli sme si spoluprácu a začali pracovať na prvých skladbách," povedala o novej spolupráci Natália.
Spoločne vytvorili skladba Tí, čo snívajú. Hudbu s Natáliou napísal a zaranžoval Peter Šíma, ktorý na text oslovil Mira Juriku. Ten do textu spracoval námet, ktorý mala Natália v hlave, keď jej napadla melódia refrénu. V tvorivej trojici vznikli aj ďalšie dve skladby, ktoré neskôr za jedno dopoludnie nahrali.
Tvorivý tím momentálne pracuje na ďalších skladbách na album a ak to už súčasná situácia dovolí, majú v pláne aj prvé mini tour po Slovensku.
"Práca v štúdiu ma veľmi bavila a Peťo aj Miro sú úžasni ľudia a veľkí profesionáli. Ďakujem bohu za to, že mi ich poslal do cesty, pretože bez nich by bol môj sen ešte stále snom. Teším sa na budúcnosť, teším sa na všetko nové a verím, že vymyslíme spolu ešte veľa krásnych skladieb, ktoré budú ľuďom robiť radosť," dodala na záver Natália Grünwald.
Zdroj: pro:messa