Americká kapela Queens of the Stone Age je ďalším veľkým medzinárodným menom v line-upe Pohoda festivalu 2024. Na konte majú 9 nominácií na ceny Grammy, pričom 2 z nich v kategórii Najlepší rockový album a Najlepšia rocková pesnička získali len nedávno za ich album In Times New Roman… Novinku dnes ráno oznámil Michal Kaščák v živom vysielaní Rádia_FM.
Queens of the Stone Age vznikli v roku 1996, keď sa rozpadla kapela Kyuss, v ktorej pôsobil spevák Josh Homme. V kapele od jej vzniku pôsobili rešpektovaní muzikanti ako napríklad Dave Grohl z Nirvany a Foo Fighters, spevák Mark Lenegan alebo bubeník Joey Castillo.
Vydali 8 štúdiových albumov, ktoré im zabezpečili množstvo nominácií a víťazstiev na rôzne prestížne ceny v kategóriách ako Najlepšia rocková kapela, Najlepšia rocková pesnička alebo Najlepšie rockové vystúpenie. Pesničky ako No One Knows, Go With Flow, Little Sister alebo The Lost Art Of Keeping A Secret patria už k overenej klasike.
Ich gitarové riffy a hlas speváka Josha Hommea patria k tomu najlepšiemu, čo sa za ostatné dekády na rockovej scéne zrodilo. Koncert Queens of the Stone Age bude na Pohode patriť určite k tým vystúpeniam, ktoré si návštevníci a návštevníčky užijú v plnej paráde.
"O Queens of The Stone Age sa snažíme dlhé roky, som rád, že sa to podarilo práve teraz, sú v skvelej forme. QOTSA patria k najobľúbenejším rockovým kapelám v našom tíme, ja považujem ich No One Knows za jednu z najlepších rockových pesničiek všetkých čias. Teším sa na príval energie z ich koncertu počas sobotňajšej noci na hlavnom pódiu," dodáva ku kapele Michal Kaščák z Pohody
Aktuálne má Pohoda pre ročník 2024 zverejnených už pätnásť mien: Queens of the Stone Age, James Blake, Pendulum (live), Black Pumas, Morcheeba, Jockstrap, The Armed, DEADLETTER, Aquaserge, Pražský výběr, Para, Le Payaco, Berlin Manson, Katarzia a Fvck_Kvlt.
Organizátori zároveň oznámili, že v oznamovaní nových mien budú pokračovať počas najbližších dní.
Festival Pohoda je opäť nominovaný na najprestížnejšie európske festivalové ceny European Festival Awards v kategórii Najlepší stredne veľký festival (Best Medium-Sized Festival). Organizátori spustili hlasovanie a Pohodu môžete svojím hlasom podporiť do 30. novembra na tomto linku: https://de.surveymonkey.com/r/PublicVote2023
Pohoda bola zároveň zaradená do zoznamu top 10 svetových nezávislých festivalov podľa prestížneho magazínu hudobných profesionálov a profesionálok IQ.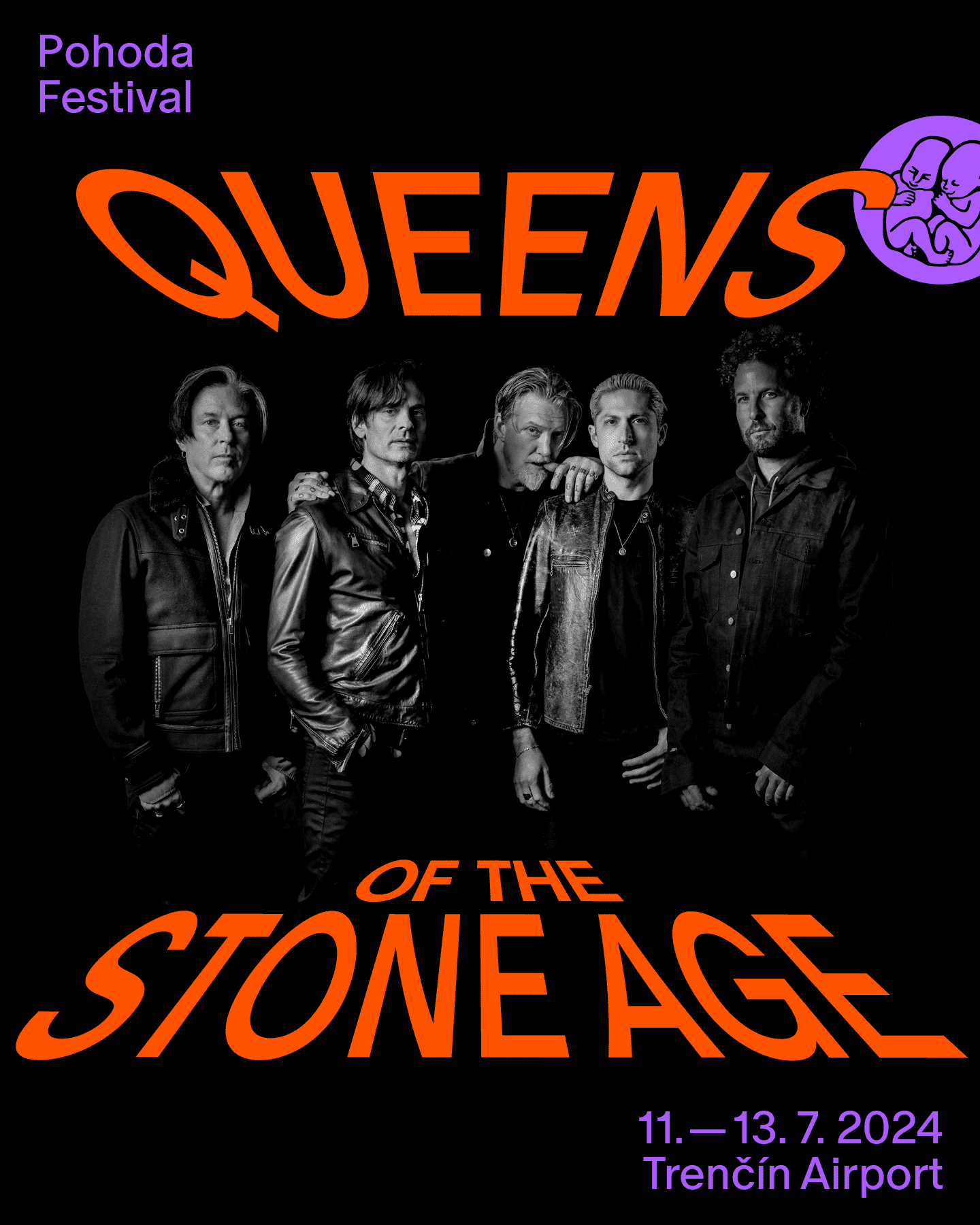 Zdroj: Pohoda