Člen DMS si posledný rok prešiel výraznou zmenou vo svojom živote, svoje otvorené názory na život však počuť v každej skladbe, inak to nie je ani pri tomto tracku "CHOICES", ktorá v spojitosti s raperom a bývalým vicemajstrom Českej republiky v thajskom boxe naberá lyrickú hĺbku a posiela svojim fanúšikom príznačný odkaz.
Samotný Marpo si prešiel neľahkú cestu k hudbe, keďže počas svojich ciest do Thajska za svojim fighterským snom natrafil na veľa prekážok, ktoré ho však vyformovali do jedného z najlepších raperov v Česku.
"Častokrát sa mi stalo, že sa niečo nepodarilo alebo pracovná príležitosť nevyšla, ale po nejakom čase či po nejakých rokoch sa ukázalo, že to bolo správne. Všetko v živote sa deje z nejakého dôvodu, treba nato pamätať a neostať stáť v tápaní, že keby…čas ukáže, že to vtedy bolo to najlepšie pre teba", hovorí Marpo.
Svoje začiatky v hudbe nemala ľahké ani slovenská rapová špička, ktorá sa aktuálne zaradila medzi top 5 interpretov na Slovensku. No keby jeho výber pred niekoľkými rokmi nebol si ísť za svojim, hudobná scéna byt tak určite prišla o hip-hopovú ikonu a "lyrického buldozéra" tejto doby.
"Nebolo to, že moje rozhodnutie, moje prišlo až potom. Každopádne to bola pre mňa najzlomovejšia situácia v mojom živote! Ešte predtým ako som začal naplno s hudbou som robil zvukára pre jednu dabingovú spoločnosť. Časom však otvorili nové, modernejšie štúdiá a šéf odrazu pre mňa nemal prácu, takže ako živnostník, ktorý nemal zmluvu, ani dohodu som zo dňa na deň prišiel o stabilnú prácu. Na jednu stranu ma to potešilo lebo som tu prácu nemal rád a zaberala mi veľa voľného času, no bola dobre platená a spoznal som zaujímavých ľudí, no na druhej strane som sa nemohol venovať hudbe na toľko, koľko by som chcel. Vtedy som vydával svoj debutový album "Buldozer" a posledné tracky a nahrávania som robil akurát v tom období. Takže tie emócie, čo som mal, ten hnev, že som ostal bez práce, bez nejakej finančnej istoty a istoty celkovej, čo ďalej…som pretavil do skladieb s tým, že ak to nevyjde, tak si nájdem novú prácu. Makal som na 200% a ľudia to ocenili natoľko, že novú prácu som si nenašiel, ale našiel som svoj životný smer, čo je extrém, keď vidím tie čísla a podporu od toľkých ľudí. Spätne som nesmierne rád za tú výpoveď, čiže každá voľba vždy prinesie niečo, len si treba ísť za tým, čo chceme my sami, nie naše okolie, či najbližší", opisuje svoje začiatky Separ.
Skladba "CHOICES" vznikla za suportu energetického nápoja Tiger, pod réžiou Jana Stracha, ktorý má za sebou nespočetne veľa klipov známych umelcov či reklamných spotov a raperi si vybrali práve jeho, keďže so skladbou sa stotožnil hneď na prvé počutie. Produkciu mal na starosti Special Beatz, ktorého hudobné linky znejú v najväčších slovenských a českých hitov a mix master zastrešil Roman Zámožný. Kombinácia celého tímu, ktorá sa stretla na výrobe pri tejto skladbe, sama o sebe hovorí, že ako aj skladba "CHOICES" (možností) nesie hlavnú myšlienku, že si treba ísť za svojim, aj samotní tvorcovia sú živým príkladom, že …"zlyhanie nie je o tom, že sa ti niečo nepodarí, ale zlyhanie je podľa mňa nechať si diktovať od iných ľudí, čo je a čo nie je dobré a ako máš žiť. Vždy máš na výber", dodáva Separ.
INSTAGRAM:
https://www.instagram.com/separ__dms/
https://www.instagram.com/mcmarpo/
FACEBOOK:
https://www.facebook.com/separ.dms
https://www.facebook.com/mcmarpo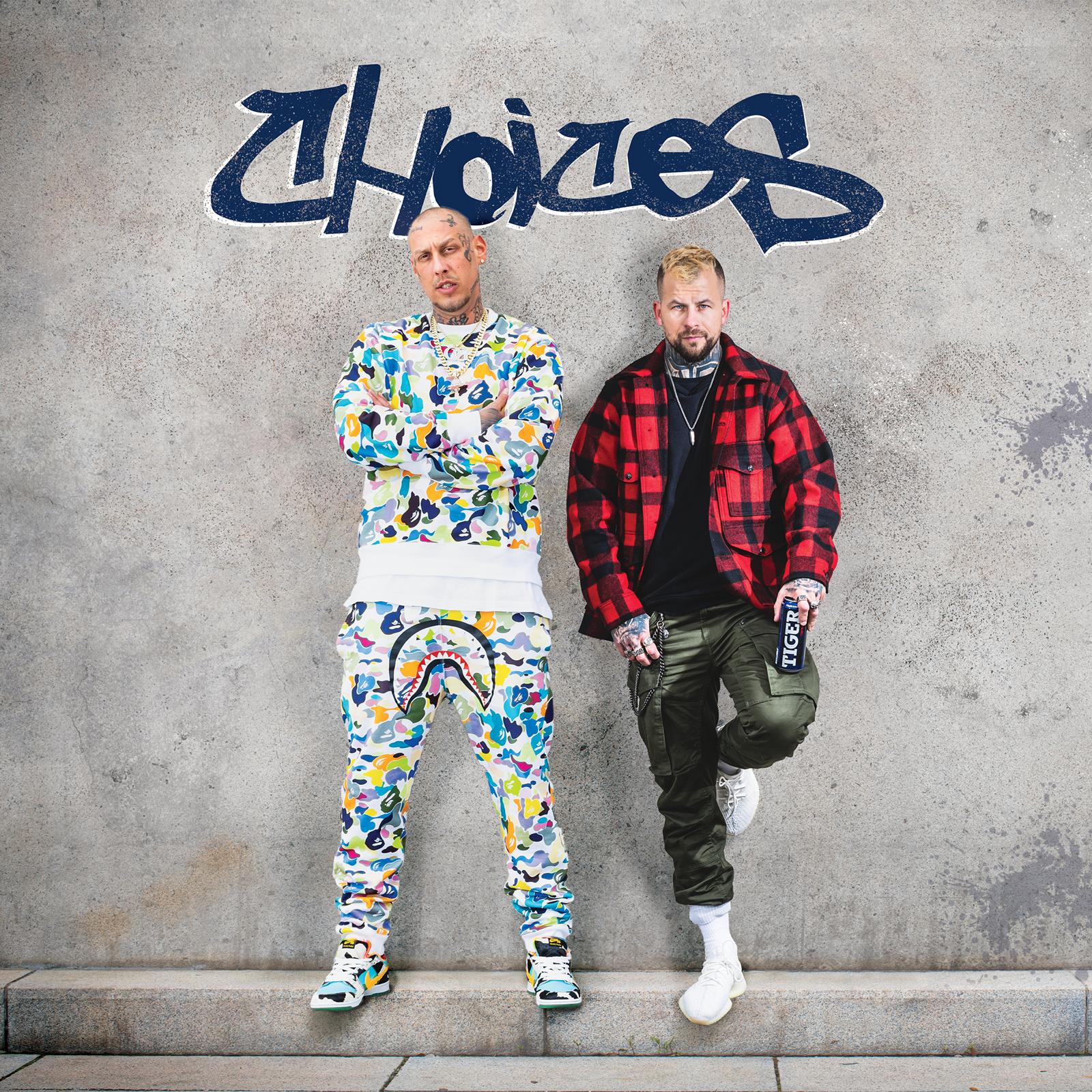 Zdroj: PR/BRAND MANAŽÉR JANA TRELLOVÁ/RUKA HORE
Foto: Michal Tvrdík