Po takmer päťročnej odmlke sa skupina Purist, ktorej hlavnými ťahúňmi sú Juraj Peták a Alan Prekop vracia na scénu, a to ďalším, v poradí štvrtým úderným singlom s názvom "Ján sa pýta". Aktuálny singel je satirou a reaguje na absurdnosť vyjadrení politikov. Singel zároveň ohlasuje, že fanúšikovia sa môžu v blízkej dobe tešiť na dlho očakávaný album.
"Nie je nám vôbec jedno kam sa ako spoločnosť rútime. Sme natoľko polarizovaní, že je to už neúnosné a ako jedna komunita, žijúca na tom istom území sa ľudia navzájom neznášajú. Jeden z mála nástrojov, ktorý máme je vyjadriť svoj názor svojou hudbou a zastať sa ľudí, ktorí nemajú také isté práva ako my a sú neustále utláčaní. Celý track treba brať ale ironicky, sú to heslá, z ktorých je nám zle. Nechceme ich propagovať." Vysvetľujú Purist zámer ich nového singlu.
Singel "Ján sa pýta" je reakciou na skutočnosti, ktoré sa ich osobne týkajú. "Tento track je o veciach, ktoré sa nás priamo dotýkajú. Od mala nám v rodine pripomínali dôležitosť Novembra 89, že si máme vážiť slobodu, lebo naši rodičia túto výhodu nemali, keď dospievali. Ja mám priateľku z Ukrajiny, ktorá sa musí vysporiadať s tým, že sa jej zrútil celý svet. Máme blízko ku komunite LGBTIQ+ máme veľa kamarátov z tejto komunity, preto im chceme vyjadriť podporu." vysvetľuje Alan.
Už v minulom roku sa Purist znovu pripomenuli svojim fanúšikom, keď náhle bez ohlásenia vydali singel Ladyboi ako reakciu na vtedajšie udalosti spojené s tragédiou, ktorá sa udiala v bare Tepláreň na Zámockej ulici. Následne vyšiel single Intuition, ku ktorému vznikol i unikátny videoklip. Na jar tohto roka nasledoval singel Toxic a chalani prezradili, že momentálne sa naplno venujú príprave nového albumu, s ktorým by radi na jar budúceho roka vyrazili na turné po Slovensku a Čechách.
"Upustili sme od atmosférickej elektroniky a v nových skladbách je cítiť spontánnosť ako aj vplyv punku, indie, na ktorom sme vyrastali. Teraz tvoríme bez akýchkoľvek hraníc, kedysi tomu bolo úplne inak. Snažili sme sa našu hudbu limitovať na jeden žáner, smer. Teraz prevláda úplná sloboda a každému nápadu sa snažíme venovať, rozpracovať ho, no nie každé demo skončí na albume. Je to z každého uhla pohľadu úprimnejší zároveň však odvážnejší prístup k spoločnej tvorbe" vysvetľuje Juraj.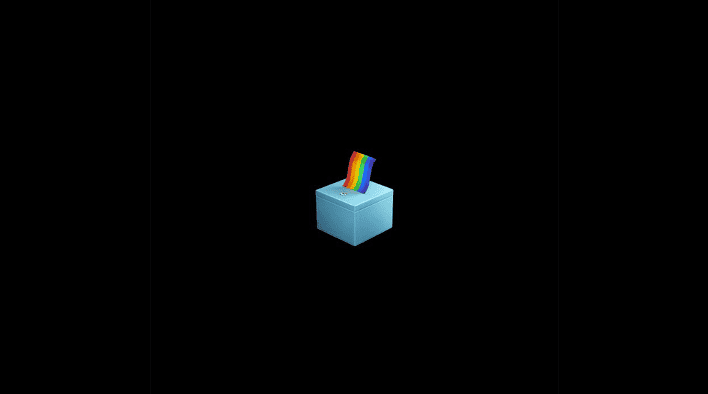 Hudobný projekt Purist sa prvýkrát objavil na scéne v roku 2012 a ich tvorba je charakteristická čistým elektronickým zvukom a precíznou produkciou, čo absolútne korešponduje s názvom kapely. Po dokončení EP Lingers v roku 2018 sa rozhodli dať si pauzu pre rozdielne názory na pohľad smerovania v hudbe. Počas tejto pauzy sa obaja realizovali hudobne v projektoch LANNNE a Bad Karma Boy. Juraja s Alanom okrem hudobnej tvorby spája tiež druhá láska, ktorou je architektúra, kam zároveň počas tohto obdobia odmlky obaja smerovali svoj čas a pozornosť. "Obaja sme dospeli, založili sme si ateliéri, Juraj aj rodinu a po čase nás to opäť začalo ťahať naspäť a začali sme tvoriť." dodáva Alan zo skupiny Purist.
Je zjavné, že Purist sa vo svojej tvorbe neboja otvárať témy, ktoré rezonujú spoločnosťou a majú hudobne čo povedať, o čom svedčí i úspešná letná sezóna, ktorú zakončili koncertom na festivale Grape. Aktuálny štvrtý singel "Ján sa pýta" vychádza na streamingu už v piatok 22. septembra, môžete si ho vypočuť TU. Jeho premiéru spolu s ďalšími pripravovanými vecami z nového albumu si mali možnosť fanúšikovia vypočuť i naživo tento štvrtok 21. septembra v bratislavskom podniku Alchymista.
Instagram | YouTube | Facebook | Spotify
Zdroj: TS