Tvorcovia animovaného seriálu Mimi & Líza prichádzajú na televízne obrazovky s 26 minútovým animovaným filmom Mimi & Líza – Záhrada. Nádherná rozprávka poteší nielen najmenších, ale aj dospelých divákov. Pozrieť si ju budete môcť v premiére počas Veľkonočnej nedele o 18:35 na Dvojke RTVS a v repríze v nedeľu 24. apríla.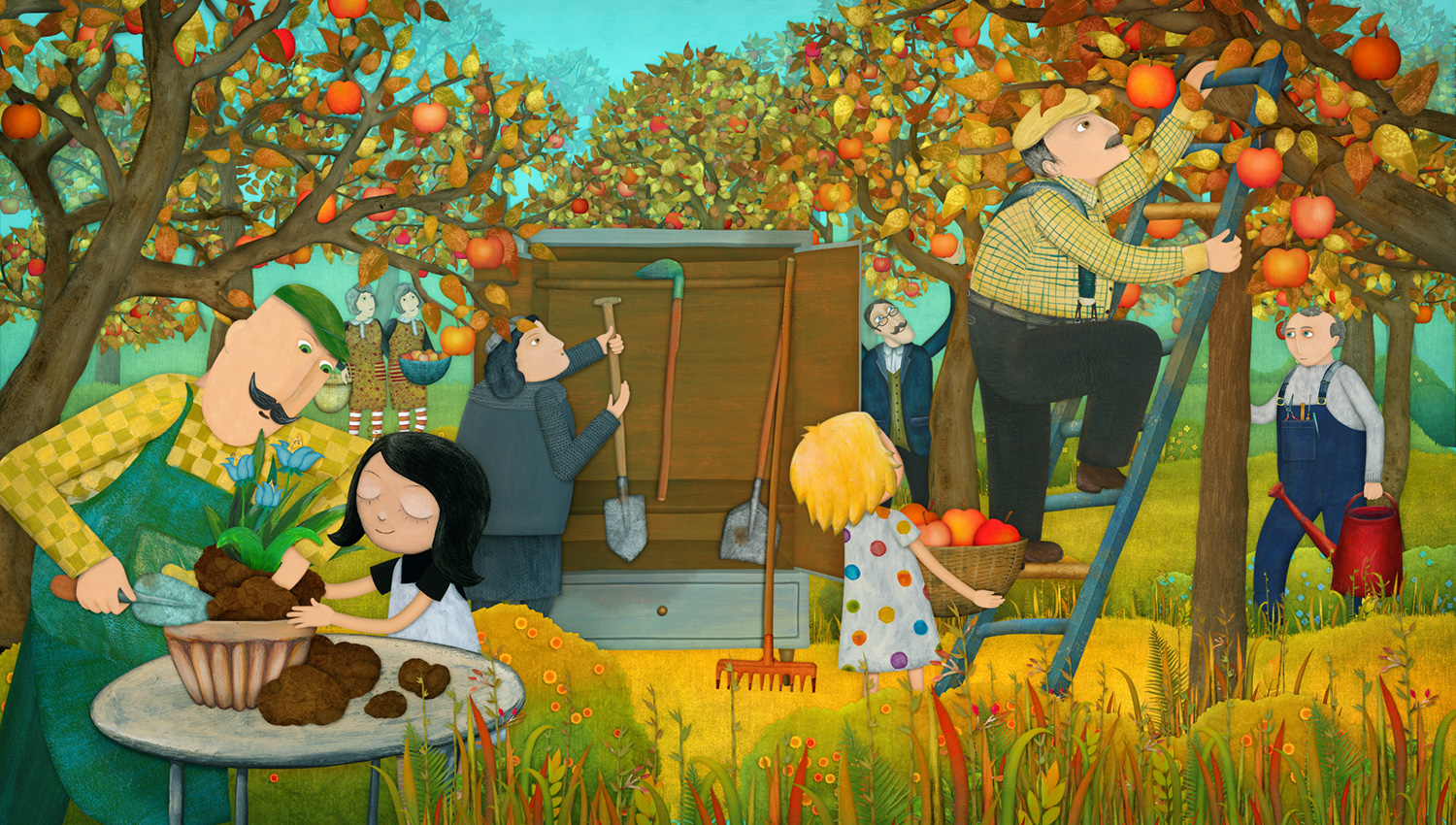 Mimi a Líza si získali srdcia detských a dospelých čitateľov a divákov na Slovensku, ale napríklad aj na Taiwane, kde dostali prestížnu cenu Najkrajšia detská kniha roka 2020. Nový príbeh nerozlučných kamarátok prináša posolstvo o ekológii. Doposiaľ ho deti poznali z rozprávkovej knihy, ktorú podľa scenára napísala Katarína Moláková. Tentoraz prichádza na televízne obrazovky. Nevidiaca Mimi a jej najlepšia kamarátka Líza bývajú v dome plnom zaujímavých susedov. S mnohými sa spriatelili, a tak spoločné jesenné upratovanie je pre nich veľkou zábavou. Všetci sa zbavujú starých vecí, aby ich mohli vymeniť za nové. Len Mimi nemá čo vyhodiť. Svoje staré veci má rada.
"Chceli sme hravou formou motivovať deti, aby si vážili všetky svoje veci. Aj keď sa im zdajú už staré a opotrebované, môžu ich možno ešte na niečo využiť." hovorí spoluautorka námetu, režisérka a producentka Katarína Kerekesová a dodáva: "Už veľmi dlho sme túžili deťom priniesť takýto enviromentálny príbeh. Pri písaní sme si uvedomili, aká ťažká úloha to je. Podať príbeh o neutešenom stave klímy a prírody s nádejou na riešenie. Nevyvolať pritom v deťoch pocit viny a úzkosti, naopak nájsť aspoň malé riešenie pre každého jednotlivca."
Scenár k filmu spoločne vytvorili Katarína Moláková, Katarína Kerekesová, Ivana Šebestová a Anna Vášová. Pod nádherné ilustrácie sa opäť podpísali Ivana Šebestová, Boris Šima a Katarína Kerekesová. Titulnú pieseň Príbehy vecí naspievala Jana Kirschner. Hudbu k filmu skomponovala Lucia Chuťková, nahral Symfonický orchester Slovenského rozhlasu a dirigoval Konstantin Ilievsky.
Keď mal v roku 2013 vo vysielaní RTVS premiéru seriál Mimi a Líza, detskí diváci si ho okamžite obľúbili. Bolo to po veľmi dlhej odmlke v pôvodnej detskej animovanej tvorbe. Odštartovala sa tým zároveň výroba ďalších animovaných seriálov na Slovensku. Mimi a Líza zaznamenali úspech aj vo Francúzsku, kde sa v podobe 45-minútového pásma premietalo v kinách šesť rozprávok zo seriálu. Videlo ich približne 150-tisíc divákov. Okrem toho sa s Mimi a Lízouzoznámili deti v Čechách, Slovinsku, Belgicku, Brazílii, Číne, Kanade, Hong Kongu a ďalších krajinách. Rozprávky o dvoch nezvyčajných dievčatách vyšli v knižnej podobe v maďarskom, českom a v čínskom preklade.
Mimi a Líza – Záhrada bude súčasne uvedená 21.apríla aj v českej kinodistribúcii ako rozprávkové pásmo s niekoľkými staršími epizódami.
Nový animovaný film Mimi & Líza – Záhrada prinesie RTVS v premiére počas Veľkonočnej nedele
17. apríla o 18.35 na Dvojke. Vznikol v koprodukcii produkčného štúdia Fool Moon, RTVS a českou spoločnosťou MAUR Film. Jeho tvorbu podporil aj Audiovizuálny fond a Státní fond kinematografie.
Zdroj: TS