Obľúbené ľudové piesne dostávajú v podaní kapely Dory už niekoľko rokov nové rockové aranžmá. Tentokrát kapela prichádza s videoklipom k pretvorenej známej piesne Tancuj, tancuj, vykrúcaj, v ktorom si jej členovia rovno aj zatancovali. Veselý šat piesne v tónoch neopunku dotvára folkrockový album 3.00 hrmených, ktorý kapela predstavila začiatkom roka.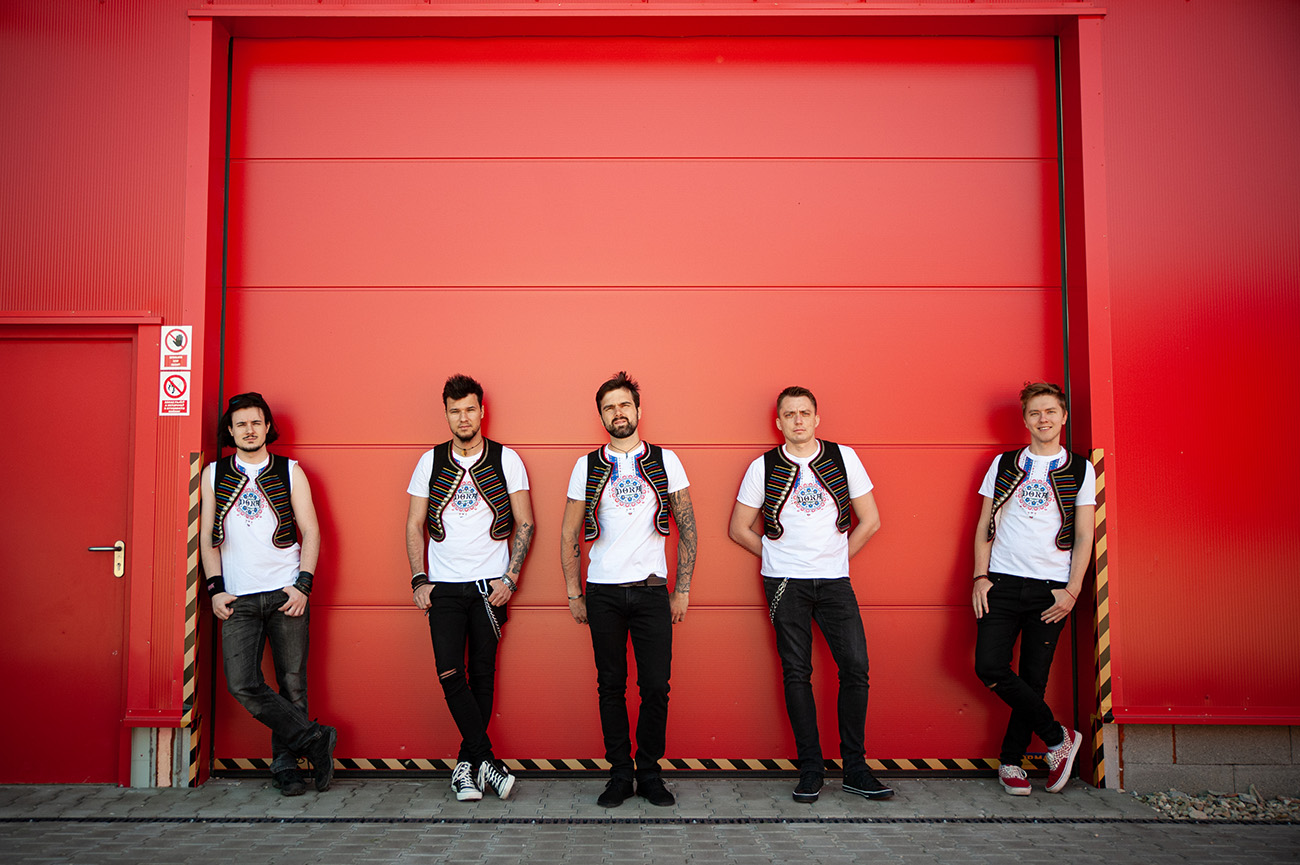 Skladba vznikala ešte počas prvej vlny pandémie, keď členovia kapely cítili potrebu spracovať niečo svieže a veselé. Skladba Tancuj, tancuj so sebou nesie podstatu pôvodnej ľudovej tvorby tak, ako aj uchopený text. "Na album nám chýbala skladba, ktorá by bola trošku punkovejšia, a taká tá koncertná skákanica. Preto sme hľadali ľudovku, ktorá by bola vhodná pre takýto aranžmán," vysvetľuje gitarista a producent Tibor Seidl snažiac sa uchopiť album v rôznorodých subžánroch. Všetky skladby však spája rocková línia, ktorá spája aj celú kapelu a inšpirácie pri pretváraní piesní.
Nakrúcanie klipu k piesni Tancuj, tancuj prebiehalo v novom sklade v Leviciach, v ktorom si zaúčinkovali členovia kapely. Samotná ľudovka sa nesie v tanečnom duchu, preto sa kapela snažila zakomponovať do klipu vlastné tanečné prvky a prirodzene cítiace kreácie. "Išlo naozaj o to, aby sme vytvorili niečo veselé, pretože ľudia teraz potrebujú smiech viac ako inokedy. Pre nás bola najväčšia zábava točiť rôzne tanečné kreácie, až sme sa celkom vyšťavili a zistili, že po lockdowne nemáme absolútne kondičku," s úsmevom prezrádza Tibor Seidl, ktorý stojí aj za tvorbou videoklipu.
Námet aj spracovanie videoklipu vzišlo z predchádzajúcich skúseností kapely, ktorá si spracovávala počas roka krátke vizualizácie k piesňam. Tentoraz uchopila tvorbu celého videoklipu a nechala vyznieť hlavnú myšlienku skladby. "Najprv sme zvažovali a aj oslovili reálnych tanečníkov, ale pri natáčaní nám vznikli rôzne tanečné-netanečné kreácie, ktoré sme nakoniec samotné zakomponovali do klipu," hovorí Tibor Seidl.
Pieseň Tancuj, tancuj aj celý tretí album kapely 3.00 hrmených mixoval a produkoval Tibor Seidl. Nájdeme na ňom spoluprácu s orchestrom Taste of Brass a vidieť sme už mohli videoklipy k piesňam Zamiloval sem si divča a To ta heľpa. Kapela Dora spolupracovala počas svojho pôsobenia aj s mnohými ďalšími hudobníkmi, ako s Kukom z Horkýže slíže, Mirkou Partlovou či Simonou Kačmárovou. V súčasnosti sa teší na uvoľňovanie opatrení, keď bude môcť piesne z nového albumu predstaviť aj naživo v plnej zostave spev – Lukáš Slobodník, gitara – Tibor Seidl, basgitara – Šimon Lašák, bicie – Jaro Ozimý a kláves – Tony Marko.
Zdroj: TS