DJ Camp Label vydáva 12. mája 2021 svoj 30 release s názvom S3RiOUS & Lara Koll – By Your Side. My sme za Vás vyspovedali talentovaného slovenského DJa a producenta S3RiOUSa (vlastným menom Dominika Husáka).
Ako sám S3RiOUS ( vlastným menom Dominik Husák) o skladbe hovorí jej posolstvo je: " Aby už ľudia konečne pochopili, že vytvorením kvantovej teórie elektromagnetického poľa, sa pre fyzikov práca neskončila…, v mikrosvete sú ešte ďalšie dve dôležité sily a to slabá interakcia a silná jadrová interakcia…" V tejto nádhernej skladbe môžete počuť sexi vokál domácej speváčky Lara Koll, ktorá tak ako S3RiOUS oplýva skúsenosťami a spoluprácami s tými najlepšími. By Your Side je vyzretý track plný dobrého vokálu a soundu. Naše odporúčanie: musíte mať.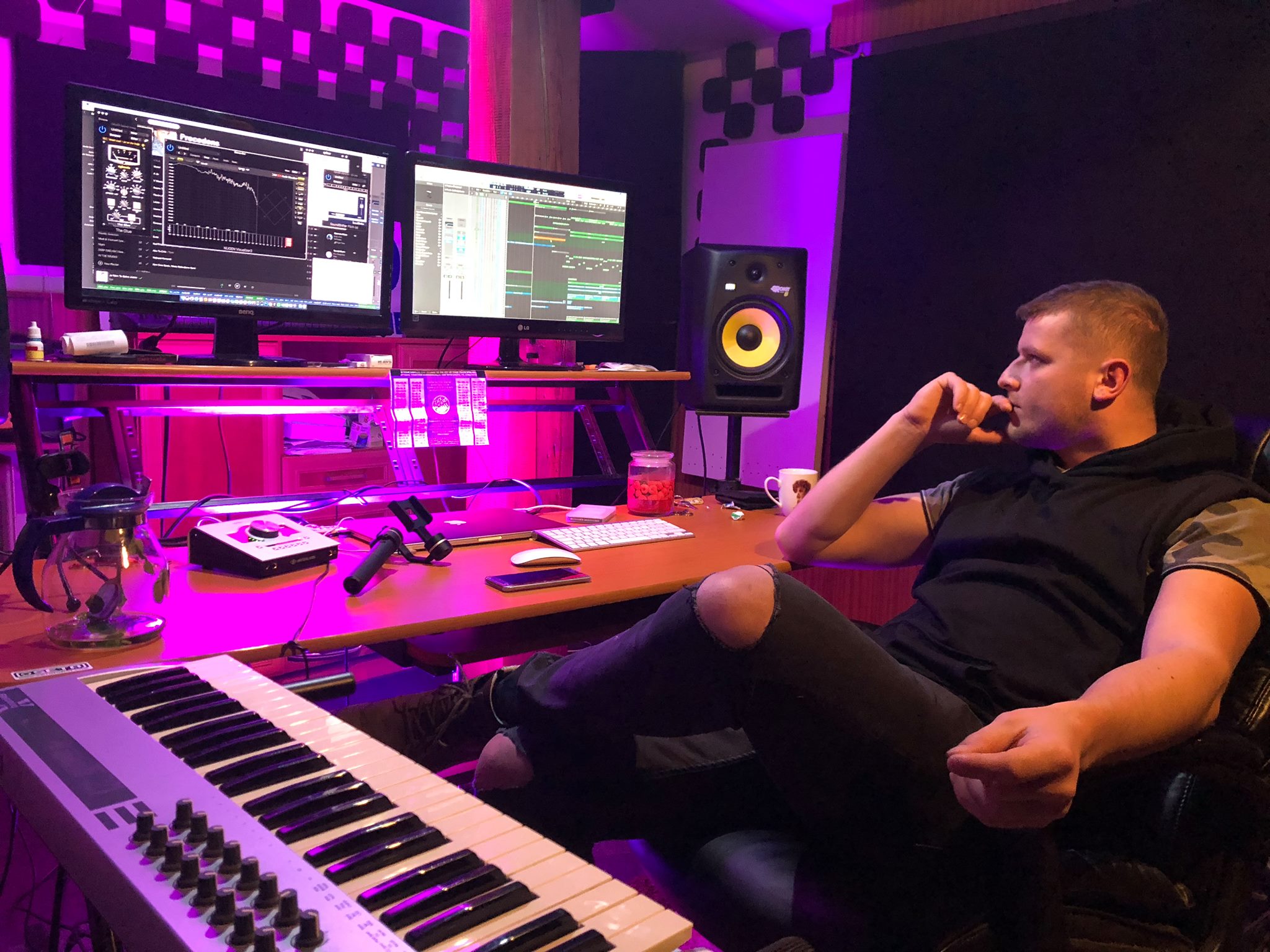 Dominik, kde to všetko začalo Tvoj DJing, producing?
Producing začal paradoxne skôr, ako DJing a to už v detstve, kedy som sa cez môjho otca, ktorý sa pohybuje v podobnej oblasti, dostal k amatérskemu softweru "Dancemachine", kde sa vlastne dalo len spájať, už predtým niekým vytvorené loopy či sekvencie.. Stačilo to však na to, aby som už ako 8 ročný vedel, že ma to baví :-). K djingu som sa dostal klasicky ako väčšina DJs, čo poznám, cez firemky, oslavy a klasické diskotéky, kde som hral Shakiru a pod…
Akí producenti mali a majú na Teba vplyv ?
Vždy to boli producenti z tej elektro/melodickej sféry, či už viac alebo menej známi. V začiatkoch to bol hlavne Trance ( Tiesto, Armin, ATB, Paul van Dyke, Ferry Corsten atď). V súčasnosti sa to u mňa spomalilo na Progressive house, Melodic techno, Minimal techno (Stan Kolev, Jerome Isma, Alastor, N´to, Pablo Moriego atď)
Si vyhľadávaným slovenským producentom, s kým si spolupracoval v rámci domácej tanečnej scény?
Nemyslím si, že som vyhľadávaným, ale skôr taký anonymným. Mnoho ľudí si ma nevie zaradiť, kedže bolo obdobie, kedy som spolupracoval aj s ľuďmi z hiphopovej kultúry ako Ego, Rytmus, El nino, Vladis, Bacil, Tina, 50 cent a tak… (ten 50cent bol žart) :–))).
Aký subžáner v rámci elektronickej hudby Ťa najviac "berie":–)?
Momentálne je to asi najviac Melodic Techno, ale to je diskutabilné. Možno to vyznie hlúpo, ale mne sa fakt páči všetko, čo je dobré. V každom štýle, viem nájsť niečo, čo mi zahrá na nôtu. Hudbu často nevnímam ako celok, ale ako množstvo rôznych elementov, hrajúcich spolu a tak sa mi kľudne môže zapáčiť napríklad niečo z black metalu, len preto, že tam je super rytmika, z popu preto, lebo je tam dobrý spev alebo z čardášu basová linka :-).
Pri vydaní releasu Im Gonna Wait To You od Yanca sme zistili, že máte k sebe blízko, v čom spočíva Vaša spolupráca alebo je to aj priateľstvo?
Áno tak nakoľko Yanco je z Važca, čo je od Popradu nejakých 25 kilometrov, tak máme k sebe celkom blízko. Teraz už vlastne býva v Poprade, takže máme k sebe ešte bližšie :-) Yanco je výborný producent, veľmi technicky zdatný a flexibilný, čo sú veci, ktoré niekedy veľmi potrebujem, aby som sa niekam pohol. Ja som zasa skôr ten melodický človek, ktorý sa často baví s úplnými nezmyslami mysliac si, že sú to podstatné detaily :-) No a samozrejme, že sme aj kamaráti. Bez kamarátstva sa niečo také robí podstatne ťažšie :-)
Máš chuť vydať album?
Nie :–)))))
Kto je Lara Koll a ako si k nej prišiel?
Lara je človek, o ktorom som nevedel absolútne nič a taktiež to bolo aj z jej strany. Zoznámila nás moja mama, ktorá ju počula spievať na nejakej oslave či kde… Úplná haluz, z ktorej je teraz track, o ktorom sa bavíme :-)
Čo cheš trackom By Your Side povedať?
Aby už ľudia konečne pochopili, že vytvorením kvantovej teórie elektromagnetického poľa, sa pre fyzikov práca neskončila… Že v mikrosvete sú ešte ďalšie dve dôležité sily a to slabá interakcia a silná jadrová interakcia…
Aké sú Tvoje hudobné sny?
Nemám hudobné sny. Ja som skromný človek, ktorý si vie nájsť šťastie prakticky všade a za každých okolností. Hudbu považujem za svoje hobby a nie zárobkovú činnosť, z čoho vyplýva, že ju robím tak, ako ma to skutočne baví.. A ak teda moja hudba baví aj niekoho iného, tak ma to nesmierne teší, ale ak nie, tak sa zase nezbláznim. Všetko je nastavené tak, aby bolo dobre :-)
Si veľmi priamy a vyrovnaný človek Dominik, želáme Ti veľa šťastia a úspechov
FB: DJ CAMP
Beatport: DJ Camp Label
www.djcamp.sk
Zdroj: Ing. Erik Horváth, PR manager DJ Camp Label