Vrelo prijatá druhá štúdiovka Michalbum, úspešné turné, množstvo klipov pravidelne bodujúcich v trendoch YouTube a ocenenie Český slávik – Objav roka 2021 – to je v skratke vlaňajší naozaj výnimočný rok pesničkára Michala Horáka. Prvé mesiace tohto roka naznačujú, že talentovaný český umelec ide na úspešnej vlne i naďalej. Potvrdzuje to okrem iného nominácia na Objav roka v Cenách Anděl Coca-Cola 2021 a teraz i nový singel a vydarený klip Nekonfliktní typ, ktorý láka na práve prebiehajúce jarné turné.
"Pôvodný nápad bol celkom neškodný, a to napísať univerzálny hate-song, kde sa dotyčnému adresátovi prihovára resp. nadáva takými prirovnaniami, aké by prislúchali správnemu nekonfliktnému typu. Vo svetle posledných udalostí mi však nejaké konkrétne mená prichádzajú na myseľ. To ale nič nemení na tom, že pieseň by mala hlavne zabaviť, čoho nie je nikdy dosť," komentuje Michal Horák svoju aktuálnu novinku.
Ako je už pre stúpajúcu hviezdu českého pesničkárskeho neba typické, v novom singli nešetrí sebe vlastnou ľahkosťou a nákazlivým humorom. Nechýbajú nečakané slovné spojenia, z ktorých nejedno má potenciál zľudovieť. To všetko skvelo podčiarkuje remeselne i obsahovo výborne zvládnutý videoklip v réžii Vladimíra Špičku, ktorý – ako Horák podotýka –"sa chopil detailného vizuálneho spracovania s takým elánom, aký sa len tak nevidí, a to od ručnej výroby rekvizít až po animácie v klipe."
Elánom v klipe nešetrí ani sám Michal. Ten sa v ňom napríklad ocitol v zápasníckom ringu, kde predvádza pohybové kreácie, za aké by sa snáď nemusel hanbiť ani profesionálny fighter. To platí i o ďalších hercoch, medzi ktorými pozorný divák a znalec Horákovej predchádzajúcej klipovej tvorby objaví hneď niekoľko známych tvárí… Svojím umom originálne spestrila klip aj samotnú nahrávku i skupina stepu Klepeto Praha.
Napriek svojmu zjavnému talentu, nielen hudobnému, ale i zápasníckemu však Michal Horák podľa vlastných slov medzi konfliktné typy nepatrí: "Odkedy si pamätám, tak v zlom som sa nikdy nebil. Našťastie na to nebol dôvod. S kamarátmi si ale príležitostne športovo zazápasíme v gréckorímskom štýle. Vzhľadom na to, že väčšina z nich váži o 20 kíl viac než ja, zápas väčšinou netrvá dlho. Dosť nás to ale, minimálne v tej chvíli, baví."
Ak o tom snáď niekto po vzhliadnutí klipu pochyboval, zo slov vyššie je nad slnko jasné, že úplne nekonfliktnú atmosféru sa dá očakávať i na aktuálnom koncertnom turné. To Horák odštartoval v stredu 9. marca špeciálnym dvojkoncertom s Voxelom a množstvom hostí v pražskom Lucerna Music Bare, ktorého výťažok bol venovaný na pomoc Ukrajine.
"Vzhľadom na to, že ide o sériu koncertov po niekoľkomesačnej zimnej prestávke, v repertoári je veľa noviniek, ktoré som napísal a vydal v zime. Ľudia sa samozrejme o to viac môžu tešiť na moje faily s vypadávaním textu a následným zachraňovaním situácie, čo sa po takej dobe zákonite bude diať. Ale aj na to sa teším, každý koncert je potom jedinečný," láka svojím charakteristickým humorom na práve prebiehajúce turné čoraz populárnejší pesničkár. Zoznam koncertov nájdu fanúšikovia na jeho webe www.michalhorak.eu, kde si okrem vstupeniek môžu kúpiť tiež zaujímavý merchandise.
Zostávajúce koncerty – MICHAL HORÁK – MICHALBUM TOUR 2022
17.03.2022, Plzeň
18.03.2022, Mariánské Lázně
23.03.2022, Brno
25.03.2022, Hradec Králové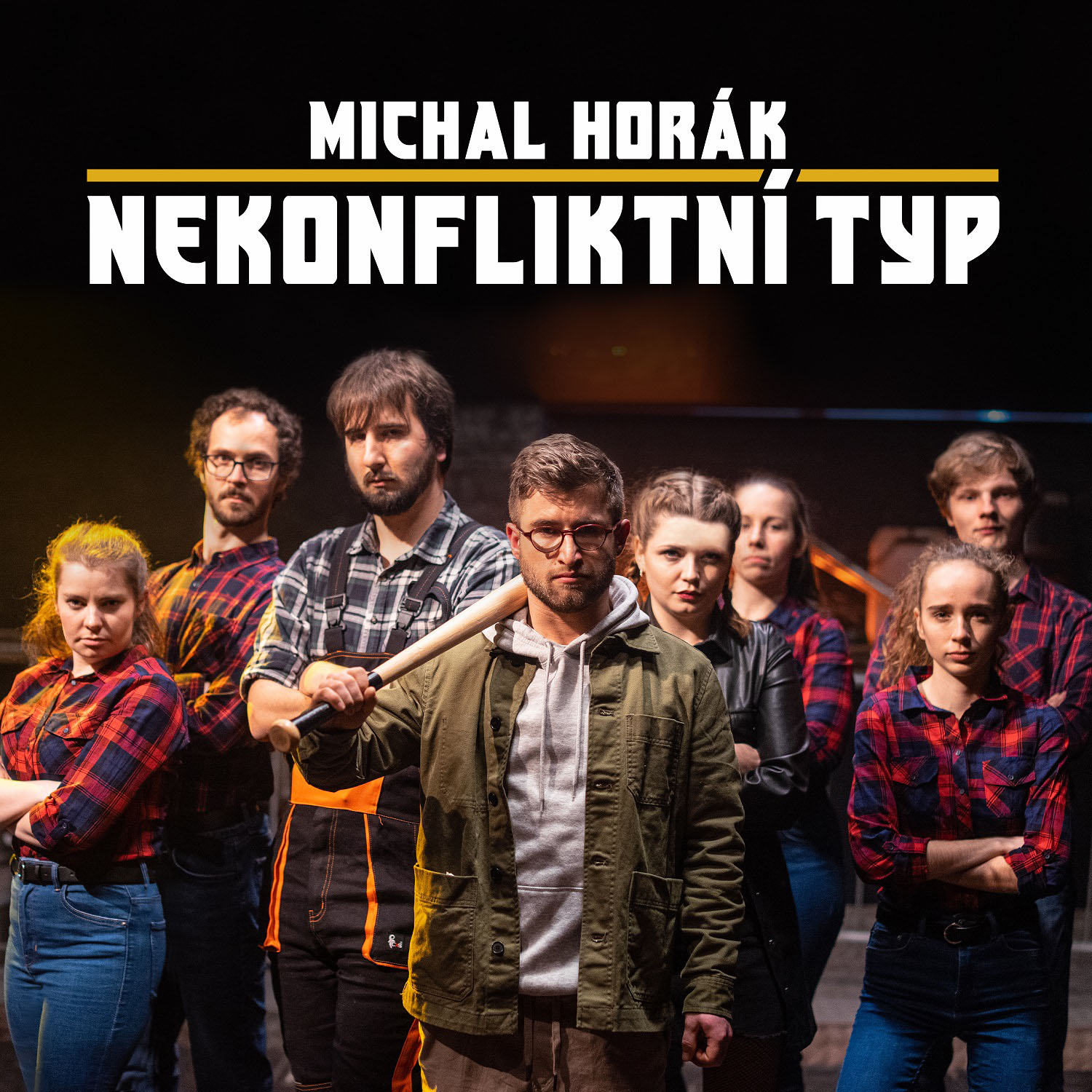 Zdroj: TS