Pesničkárka Zuzana Homolová, známa interpretáciou ľudových balád, sa po štyroch rokoch znovu hlási s novým albumom. Po autorskej nahrávke zhudobnenej poézie Medzi dvomi prázdnotami s Milošom Železňákom sa rešpektovaná hudobníčka opäť vracia k osvedčenej zostave a v domovskom vydavateľstve Slnko Records v spolupráci s Milošom Železňákom a Samom Smetanom pripravili nový album Keď vojačik narukoval.
Opäť sú to ľudové príbehy – tentoraz o vojnách z rôznych období až po tému prvej "veľkej" vojny a opäť ich hrá Trojka Zuzany Homolovej. Z. H. (spev, gitara), Miloš Železňák, producent a aranžér (gitary, violončelo, drumbľa, buzuki, spev a mnohé ďalšie nástroje) a Samo Smetana (husle, viola, spev). Na albume hosťujú Ján Oriško z Bratislava Klezmer Band a zároveň zvukový majster (perkusie), Lukáš Lacko (gajdy a píšťaly) ale aj česká hudobná hviezda Iva Bittová so svojim sugestívnym vokálom v dvoch piesňach – Mezi dvoma vrchy a Tak písali ženy.
"Naša generácia sa o 1. prvej svetovej vojne príliš nedozvedela. Boli sme sýtení vojnovými príbehmi tej druhej a téma vojny nás, pochopiteľne, vôbec nebavila. Až v slobodnej dobe, keď sa dalo cestovať a viackrát som bola v Julských Alpách a Dolomitoch, ale aj na Slovensku, kde sú na mnohých miestach stopy po bojiskách 1. sv. vojny. Taktiež pamätníky (v jednom z nich je aj meno brata mojej starej mamy) ďalej zákopy, nemocnice, múzeá…. Zanechalo to vo mne stopu a silná téma ma už dlhšie nahlodávala, tak som si povedala, že pri príležitosti 100. roku od skončenia prvej svetovej vojny túto tému nahryznem," hovorí Zuzana Homolová.
Materiál speváčka hľadala v rôznych publikáciách z regiónov Slovenska, Maďarska aj Poľska. Ako je pri Homolovej tradíciou, vo finálnom zozname päťnástich skladieb sa ocitla aj francúzska pieseň Brave capitaine, ktorá má na rozdiel od väčšiny príbehov optimistický nádych. Oveľa častejšie ide o smutné texty piesní a pravdivo drsné témy z vojnového prostredia. Na albume nájdete pochodové, regrútske a niekedy aj roztopašné piesne, verbovačky aj náreky matiek a frajeriek v smutných baladách.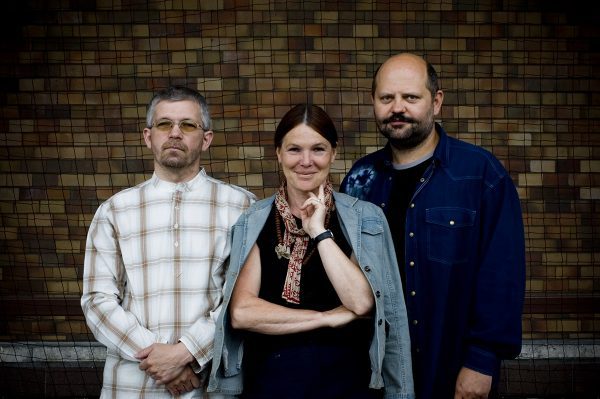 Tak ako je u Zuzany Homolovej zvykom, s novým dielom sa hlási o slovo skromne a bez veľkého sebaupozorňovania. V jesennej záplave hudobných projektov a udalostí je však v jej prípade o to osviežujúcejšie na chvíľu spomaliť a ponoriť sa do mimoriadne zaujímavo spracovanej akustickej tvorby.
Koncerty s TROJKOU Z.H. chystajú až v roku 2019, hoci album chcú predstaviť ešte pred Vianocami. Chcú poslucháčovi nechať čas, aby na originálnom albume objavil na prvý pohľad skryté odtiene.
VIAC O ZUZANE HOMOLOVEJ
V Čechách a na Slovensku renomovaná hudobníčka prešla vývojom od angloamerického pesničkárstva ako dievča s gitarou, cez folk, rock a jazzové vplyvy a na albumoch spolupracovala s významnými českými hudobníkmi (Merta, Stivín, Redl) a neskôr Slovákmi Samom Smetanom, Danom Salontayom, Oskarom Rózsom a Mariánom Vargom. Album Tvojej duši zahynúť nedám získal prestížne ocenenie Aurel 2005 za najlepší album v štýle world music. Koncertná zostava Trojka Zuzany Homolovej – Z.H., S. Smetana a M. Železňák vydala r. 2013 album Ňet vekšeho rozkošu (nominovaný v Rádiohlavách 2013). Album Medzi dvomi prázdnotami ( nominovaný v Rádiohlavách 2014 ) v tomto smere vybočuje z rámca, keďže je hudobne stopercentne v autorskej réžii Zuzany Homolovej a Miloša Železňáka. Keď vojačik narukoval je siedmym albumom Zuzany Homolovej.
Album Keď vojačik narukoval CD | FLAC | MP3:
https://www.slnkorecords.sk/zuzana-homolova/ked-vojacik-narukoval
Mezi dvoma vrchy (audio):
https://youtu.be/BifRxxqV-_Q
Zdroj: Slnko records