Na Francúzskej riviére sa v prímorskom meste Cannes v týchto dňoch stretajú filmári a filmárky z celého sveta, aby predstavili svoje nové filmy prvému publiku. Festival v Cannes patrí medzi najprestížnejšie filmové podujatia a dostať sa do jeho programu je pre každú snímku obrovskou poctou. Slovenskému krátkometrážnemu filmu Chlieb náš každodenný sa to podarilo a festival ho zaradil do súťažnej sekcie La Cinef, v ktorej tento rok súťaží 16 snímok z 13 krajín.
Režisérka Alica Bednáriková, absolventka bakalárskeho stupňa štúdia na Filmovej a televíznej fakulte Vysokej školy múzických umení v Bratislave, sa pri tvorbe inšpirovala svojou vlastnou rodinou. Príbeh sa odohráva v trojgeneračnom dome na južnom Slovensku uprostred horúceho leta. Nečakaná návšteva vnučky Zoje rozbúri hladinu pokojnej rutiny. V tichej spoločnosti Boha a alkoholu rodina rozpletá svoju tragicko-komickú minulosť a (takmer) zamlčané tajomstvá. V hlavných úlohách sa vo filme objavujú Milka Zimková, Karol Čálik, Ondrej Kovaľ, Patrícia Balajová a Viktória Šuplatová.
Spoločne s režisérkou sa uvedenia v Cannes zúčastnila aj spoluscenáristka Diana Dzurillová, predstaviteľka hlavnej úlohy Patrícia Balajová, kameraman Roman Šupej a zvukový majster Jaroslav Pešek, všetci študenti či absolventi Vysokej školy múzických umení. "Z premiéry a vrúcnej odozvy festivalového publika sa tešíme. Bol to zážitok, aký sa neopakuje," hovorí za celú delegáciu Alica Bednáriková.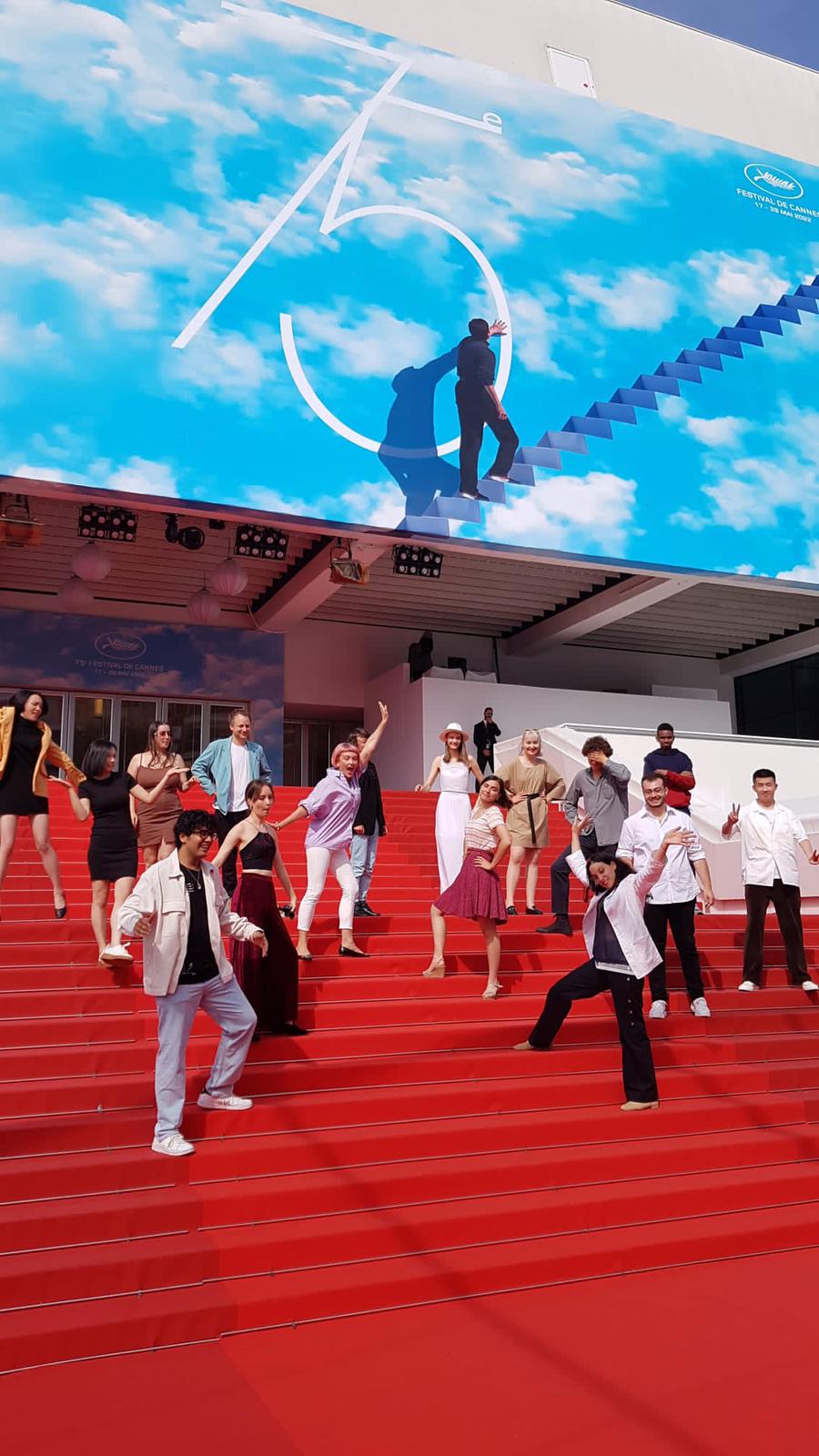 Festival v Cannes ukončí svoj aktuálny ročník v sobotu 28. mája 2022. Film Chlieb náš každodennýpo jeho skončení čaká cesta po ďalších svetových festivaloch.
Sociálne siete filmu – @liquidbreadfilm:
Facebook – https://www.facebook.com/liquidbreadfilm/
Instagram – https://www.instagram.com/liquidbreadfilm/
Zdroj: TS