Slovenský Tom Jones, miláčik publika, posledný bohém. Aj týmito prívlastkami častovali jedného z najvýraznejších talentov slovenskej populárnej hudby. Karol Duchoň by dnes mal 72 rokov.
Festival Kantiléna Karola Duchoňa sa bude konať v piatok 17. júna v Estrádnej sále MsKS Galanta už po dvadsiaty druhý krát. Od jubilejného dvadsiateho ročníka je sprievodným orchestrom zoskupenie Taste of Brass, ktoré funguje pod taktovkou Davida Krajčího.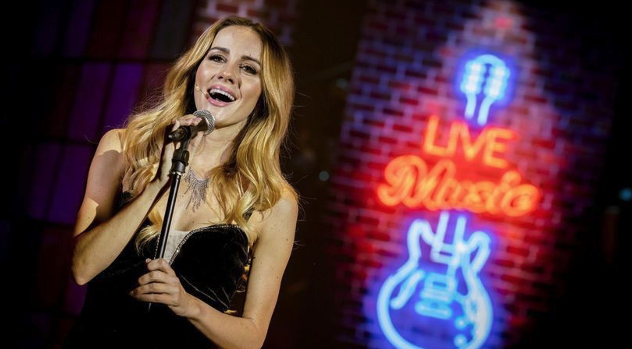 "Páči sa mi, že Kantiléna je podujatím, ktoré dnes ako jedno z mála pripomína slávu súťažných hudobných festivalov na Slovensku. Keď sme tento festival hrali prvý krát, prišiel za mnou po skončení Pavol Zelenay, autorznámych Duchoňových piesní a zakladateľ bratislavskej Zlatej lýry. Povedal mi vtedy: "Takýto zážitok som mal naposledy, keď v sedemdesiatom štvrtom Karol vyhral Zlatú lýru". Som preto nesmierne rád, že Kantiléna má nielen spomienkový, ale aj súťažný charakter." hovorí dirigent orchestra Taste of Brass.
Osem spevákov vystúpi v dvoch kolách so sprievodom živého orchestra. V prvom, súťažnom, zaspievajú skladbyKarola Duchoňa, v druhom budú interpretovať skladby jeho československých rovesníkov. Ich výkony bude hodnotiť samotné publikum.
"Interakcia s divákom je na každom koncerte prvoradá. Na Kantiléne nemáme žiadnu odbornú porotu, o to viac je do diania zapojený poslucháč. Počas prestávky môže každý návštevník hlasovať za svojho favorita. Keďže speváciinterpretujú duchoňove piesne, ktoré sú vďaka jeho speváckym schopnostiam mimoriadne náročné, dovolím si tvrdiť, že súťaž má o to väčšiu relevanciu."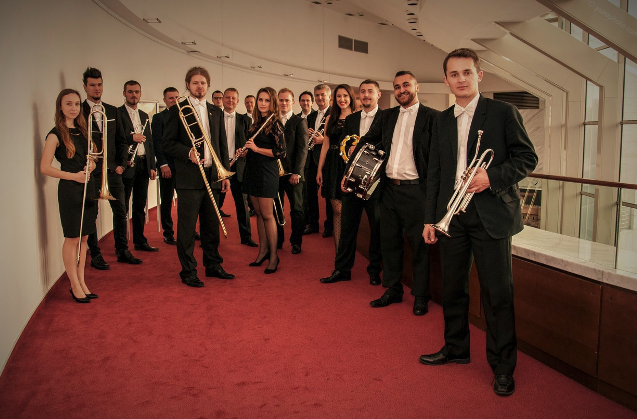 Pozvanie súťažiť tento rok prijali naozaj zvučné mená. Lenka Machciníková momentálne stvárňuje titulnú roluRachel Marron v mimoriadne úspešnom muzikáli The Bodyguard s piesňami Whitney Houston na doskách divadla Nová scéna.
"Môj vzťah k Duchoňovi vzrástol v roku 2018, kedy som mala tú česť odpremiérovať show Jána Ďurovčíka TheDuchon's, kde som spievala niekoľko jeho piesní. Keďže som dovtedy poznala len jeho najväčšie hity, toto pôsobenie mi určite rozšírilo obzory. Karol Duchoň bol umelcom s nesmierne výrazným hlasom a osobnosťou. Niekým ako on sa nedá stať, človek sa takým musí narodiť." hovorí Lenka Machciníková.
Okrem Lenky Machciníkovej vystúpi jej herecký kolega z Novej scény Erik Michálek, ďalej Barbara Weiss, VáclavVerner, Mária Jendruchová, Norbert Pompa, Lukáš Slobodník, či speváčka a obľúbená redaktorka Slovenského rozhlasu Mirka Záhumenská.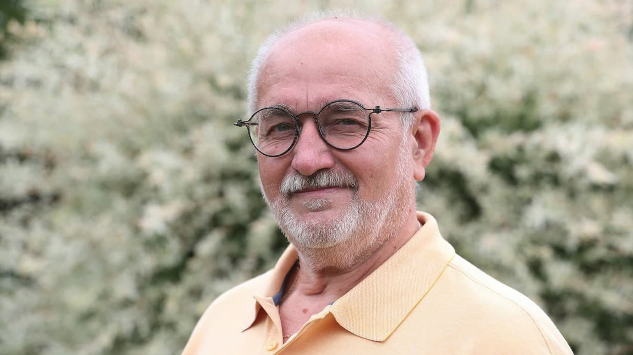 "Na Kantilénu sa aj tento rok veľmi teším, pretože je to súťaž, v ktorej ožíva nielen duch Karola Duchoňa, ale aj celý duch jeho doby. Tá podľa mňa bola po speváckej stránke veľmi priaznivá. Každý hovorí, že dobre už bolo, ale ajvďaka takýmto podujatiam nám môže byť dobre aj dnes." hovorí Mirka Záhumenská.
Kantiléna má aj tento rok svojho hudobného hosťa, tradične ním bude významná hudobná osobnosť, ktorá má spojitosť s Karolom Duchoňom. Tento rok to bude dirigent, pozaunista, hudobný skladateľ a autor niekoľkých "duchoňoviek" Pavel Zajáček. Diváci si budú môcť vypočuť jeho autorské skladby, zaspievajú aj Karol Klajdáč aKarol Malý, pôvodní sólisti známej formácie ZA-JA-CE.
22. ročník Kantilény Karola Duchoňa sa bude konať 17. júna v Estrádnej sále MsKS Galanta.
Pripravila: Zora Mrvová