Ženská vokálna skupina Neha! v októbri zaspieva svoje energické viachlasné aranžmány tradičných piesní z celého sveta na nezvyčajných miestach – v rómskych osadách.
"Veľmi sa nás dotkla Radikálne ľudská tour, s ktorou pred pár rokmi prišla punková kapela Rozpor. Oslovili sme chalanov, či by sme sa k nim mohli na ďalší ročník pridať, no nakoniec sme, takpovediac, prevzali štafetu. Nie sme len speváčky, ale aj aktivistky, keďže na koncertoch a vo verejnom priestore často upozorňujemae na potrebu nehy ako hodnoty a nevyhnutnosti nežnejšieho prístupu k sebe samým, k ostatným ľuďom a k okolnostiam v našich životoch," opisuje pozadie projektu speváčka Belinda Rašner.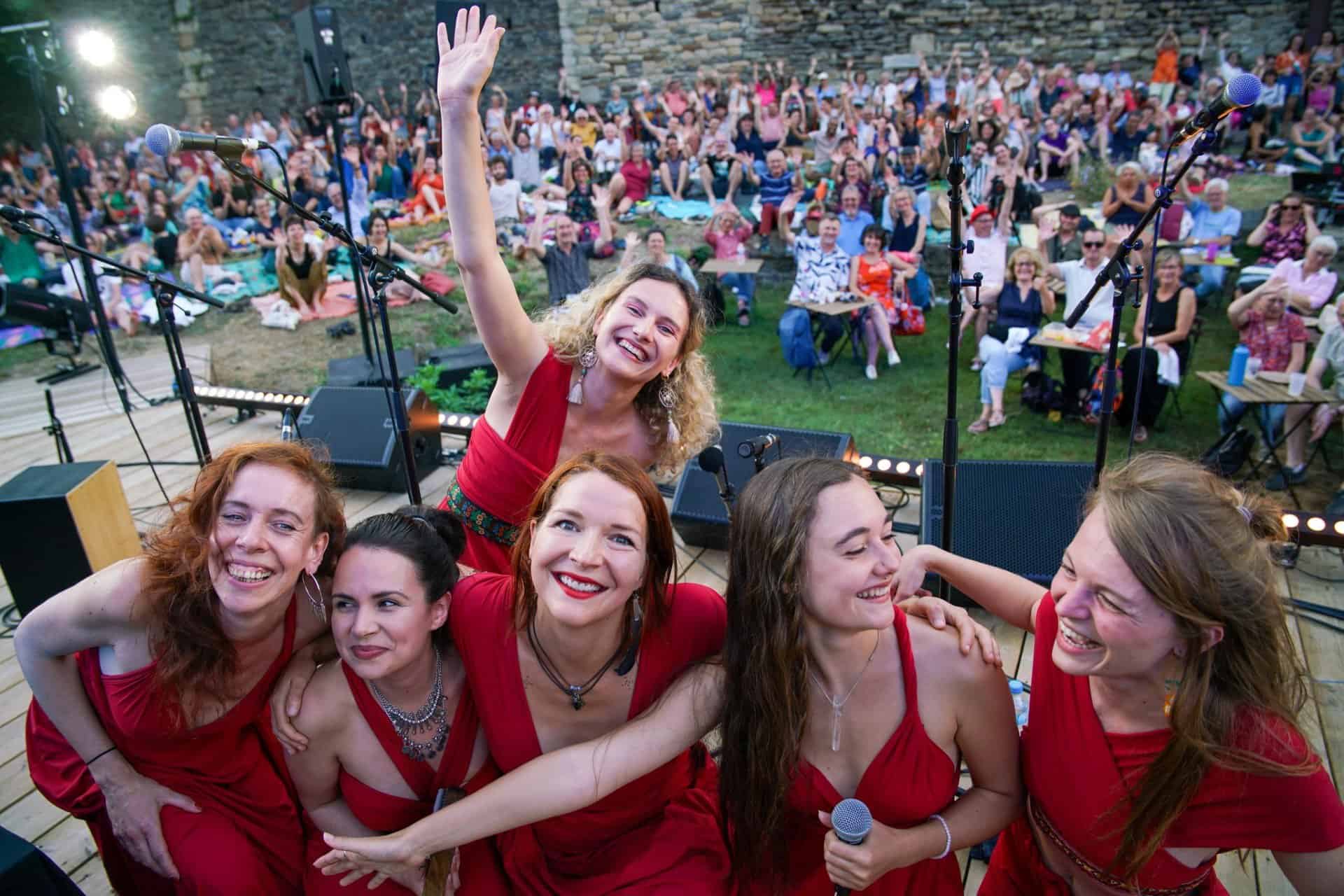 V rámci jedného októbrového týždňa navštívi Neha! 3 osady na východnom Slovensku. Okrem koncertov pripravuje vokálna skupina aj aktivity, kde sa môžu obyvatelia osád podeliť o svoju radosť z hudby. "Pokúsime sa vytvoriť atmosféru prijatia, kde sa môžeme od seba navzájom niečo naučiť, k niečomu inšpirovať. Nechceme len tak prísť do osady a zaspievať naše piesne. Možno to znie banálne, ale mienime načúvať čomukoľvek, čo s nami budú obyvatelia chcieť zdieľať. To považujeme za radikálne nežné – prísť do komunít na okraji našej spoločnosti a našu rovnoprávnosť vyjadriť jednoduchým činom – počúvaním," dopĺňa Belinda.
Odvážne speváčky sa však neobmedzujú len na rómske osady. V stredu 11. 10. 2023 zahrajú koncert v prešovskej Christianii a vo štvrtok 12. 10. 2023 v košickej čajovni Čavango. "Rozhodli sme sa do programu tour zaradiť aj známe kultúrne podniky, aby sme podporili myšlienku, že umenie nepozná hranice spoločenských vrstiev, alebo etník, patrí všade a každý má naň právo. Zároveň chceme zdieľať naše zážitky z osád ľuďom, ktorí žijú v mestách blízko nich, no z rôznych dôvodov s nimi nikdy neboli v kontakte."
Realizované s finančnou podporou Ministerstva kultúry Slovenskej republiky.
Facebook: https://www.facebook.com/nehavisions
Instagram: https://www.instagram.com/nehavision/
Youtube: https://www.youtube.com/@nehavision
Zdroj: TS