Navonok hviezda a vzor, vo vnútri krehká bytosť, ktorá podlieha tlaku rodiny i vrcholového športu. Nórsky film DISCO je o dievčati, ktoré hľadá samo seba medzi freestyle tancom a neónovou cirkvou pre mladých. V hlavnej úlohe pôsobivej drámy doslova žiari skvelá Josefine Frida, hviezda tínedžerského seriálu SKAM. Ako píšu kritiky svetových médií, je taká strhujúca a presná, akoby si zobrala celý film pre seba, ťahá ho od začiatku do konca. Severskú drámu, ktorá vychádza zo skutočných príbehov, prináša od 28. októbra 2021 do slovenských kín spoločnosť Filmtopia.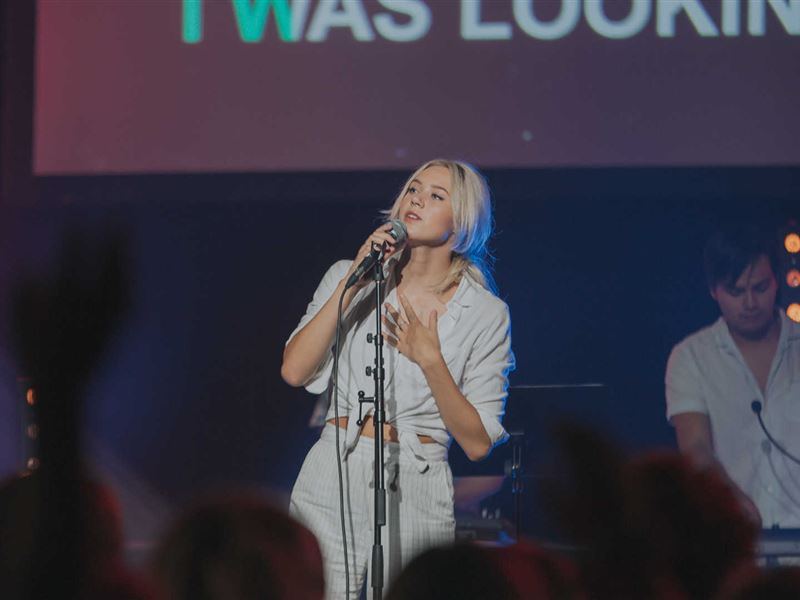 "Chcela som dať hlas postave, ktorá oň príde. A to kvôli všetkým hlasom okolo nej, pretože sú silné a hlasné. Hlavné postavy sú vo filmoch zvyčajne veľmi proaktívne, príbeh riadia ich činy. Ale ja som chcela niekoho, kto žiadnu možnosť voľby nemá. Mirjam nemá na výber, pretože iný život nepozná. Kdekoľvek sa obráti, počuje, že by sa mala radšej obracať k Bohu. Je zraniteľná, ale dúfajme, že je cítiť, že o hlas ju pripravil tlak okolia," povedala režisérka filmu Jorunn Myklebust Syversen (1978), ktorá sa venuje filmu, videoartu a fotografovaniu. "Vzhľadom k tomu, že film je založený na skutočných udalostiach a príbehoch, ktoré som si vypočula, cítila som povinnosť vyrozprávať autentický príbeh, nie príbeh podriadený dramatickým konvenciám," dodala režisérka.
Na povrchu sa zdá byť všetko perfektné. Mirjam je devätnásťročná tínedžerka, ktorá ide príkladom, či už ako majsterka sveta v disco freestyle tancoch alebo ako chvála moderne pôsobiaceho evanjelického hnutia Friheten. Pod ideálnou maskou Mirjam prežíva duchovnú i fyzickú úzkosť, ktorú jej spôsobí dospievanie, problémy v rodine a tlak okolia. Praskliny sa rýchlo šíria. Mirjam skúša všetko, rozhovory s príbuznými, motivačné nahrávky charizmatických kazateľov, tvrdší tréning. Zúfalstvo zavedie dospievajúce dievča do náruče novej kongregácie, ktorá pod konzervatívnym zovňajškom maskuje temné jadro.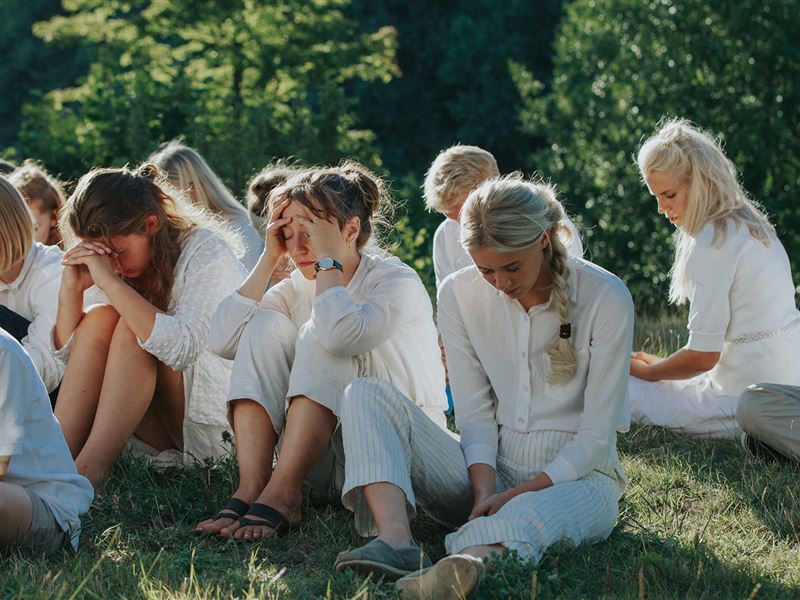 Netradičný film o dospievaní, prijatí seba samej, fanatizme a bizarných formách spirituality v ére sociálnych sietí, DISCO, prináša do slovenských kín spoločnosť Filmtopia, distribúciu snímky podporili aj Audiovizuálny fond.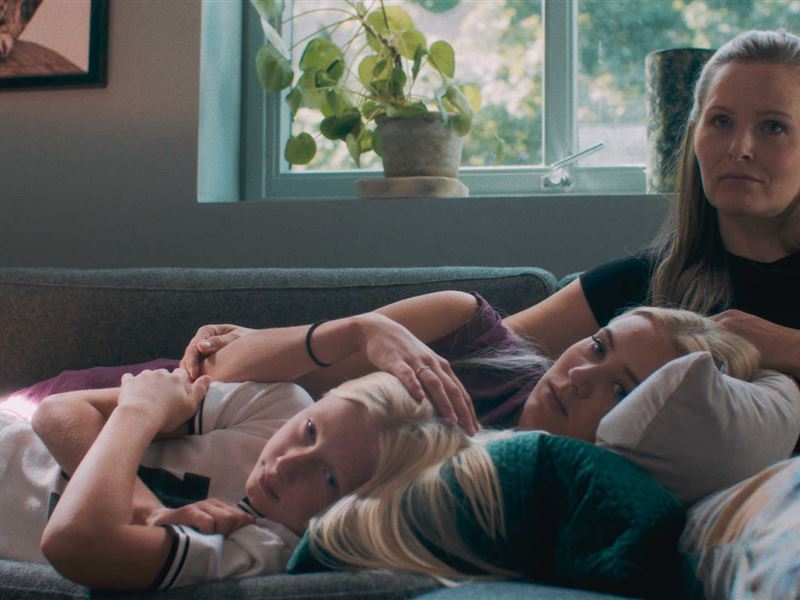 JORUNN MYKLEBUST SYVERSEN autorka, režisérka
V roku 2005 vyštudovala National Academy of Art and Design v Bergene a jej diela prezentovali mnohé festivaly, projekcie a výstavy. Na poli hraného filmu debutovala roku 2017 snímkou The Tree Feller (Hoggeren) s Andersom Baasmom Christiansenom v hlavnej role. DISCO je jej druhý hraný film.
FILMOGRAFIA
2017 THE TREE FELLER (HOGGEREN)
2017 CRYING MAN (Plačúci muž, krátky film)
2014 CYRK (Cirkus, krátky film)
2010 DER DUNKLE MENSCH (Tmavý človek; krátky film)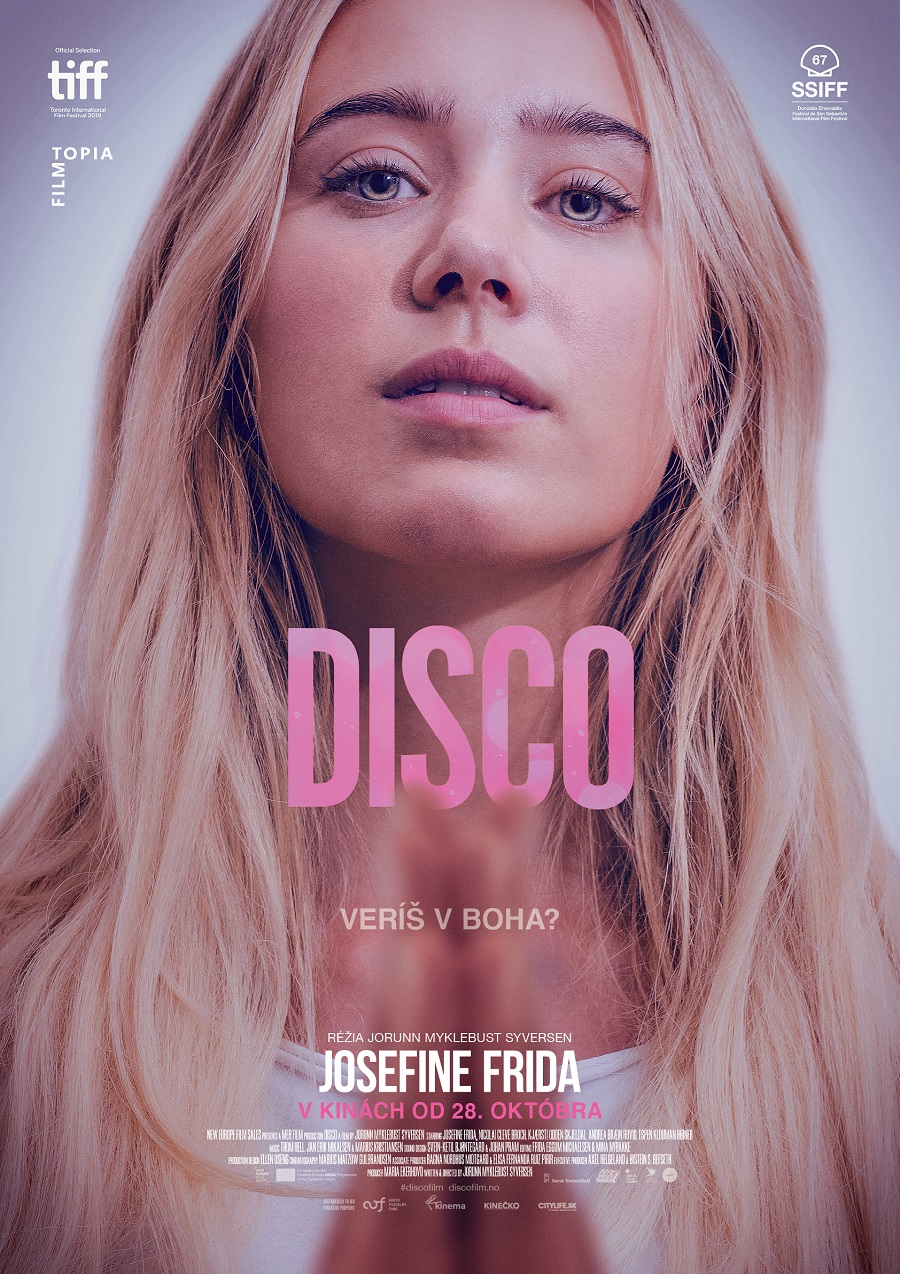 Zdroj: FILMTOPIA