Hudobná spolupráca Martina Geišberga a Richarda Autnera visela vo vzduchu už dlhšie. Obaja sa po prvýkrát stretli práve na divadelných doskách. Umelci si veľmi rýchlo sadli nie len ľudsky, ale aj hudobne. Richard v divadelnom predstavení Jánošík spieva práve Martinove skladby. Rozhodli sa preto pre rok 2022 prepojiť svoje cesty aj v rámci koncertného turné "Martin Geišberg & Richard Autner Band".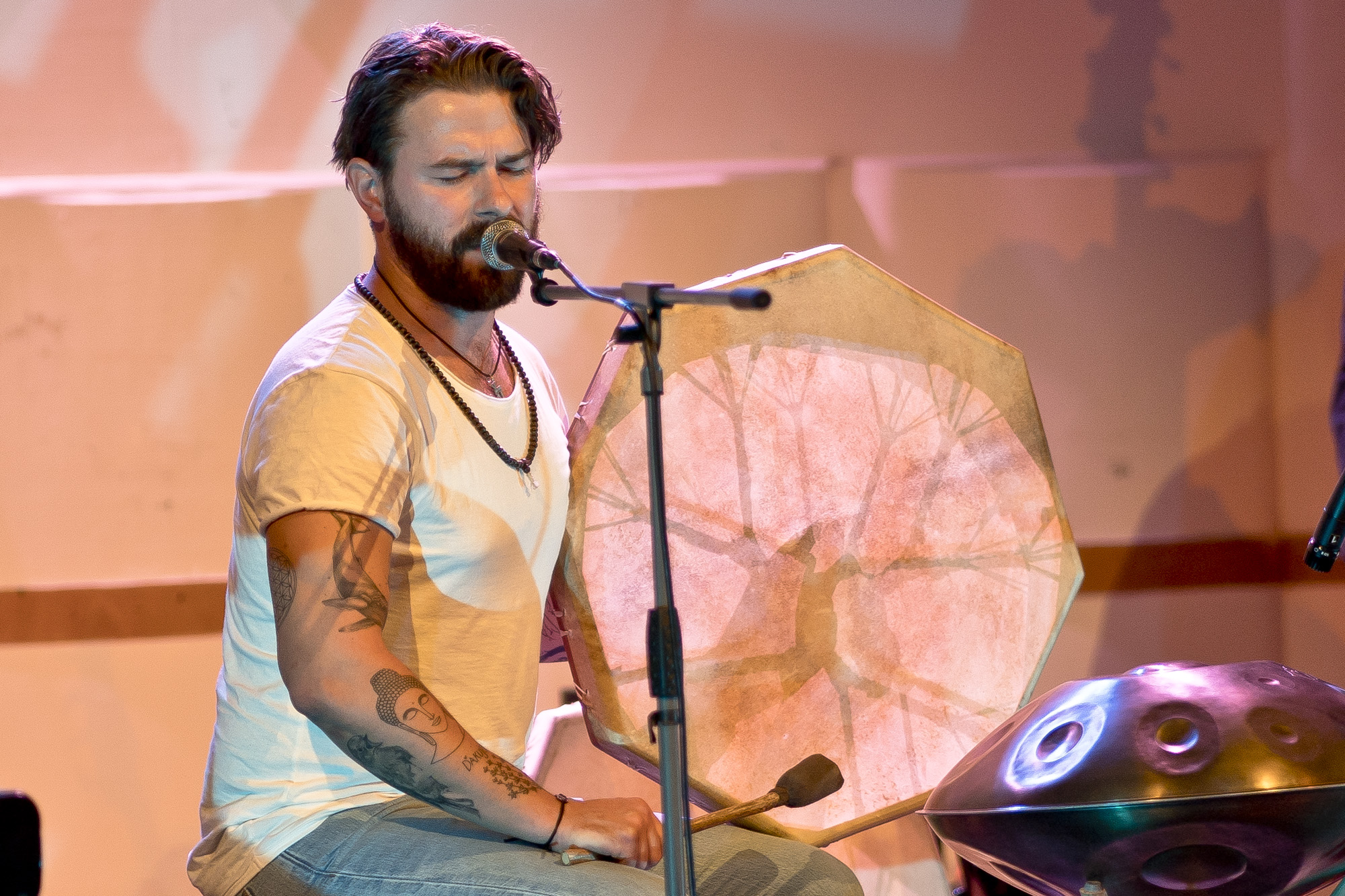 Prvý z koncertov kapela odohrá už dnes 2.decembra 2022 v martinskom Barmuseu. Pokračovať budú v sobotu v Robotníckom dome v Banskej Bystrici, v nedeľu v Dubnickom kaštieli, 12.decembra. v bratislavskom Štúdiu A2 – Novom župnom divadle a sériu koncertov zavŕši koncert v KaSS-e v Liptovskom Mikuláši.
Richard do špeciálnej kapelovej zostavy prináša bubeníka Mareka Žilinca, ktorí pri ňom stojí od začiatku aj v rámci albumu "Odpovede".
Martin Geišberg do projektu vstupuje ako gitarista, spevák a autor časti piesní. Novými členmi zoskupenia sú gitarista a autor hudobného nástroja woodpack, Boris Čellár, ktorí sa zhostí aj vokálov, basgitarista a kontrabasista Denis Pagáč a klavirista Valér Miko. Dramaturgia ich spoločných koncertov je založená na vnímavej hudobnej spolupráci všetkých zúčastnených hudobníkov, ktorá hudobne aj autorsky prepája dve nosné postavy projektu umelcov Martina Geišberga a Richarda Autnera. Martin má vďaka svojmu dlhoročnému vystupovaniu skalné publikum fanúšikov naprieč celým Slovenskom. Na druhej strane je Richard, ktorý na scénu vstupuje ako "hudobný nováčik" a svoje publikum si ako hudobník ešte len nachádza. Tešiť sa môžete na silnú medzigeneračnú ľudskú a hudobnú podporu dvoch umelcov, ktorý sa stretávajú spolu prvýkrát na jednom pódiu ako autori – hudobníci.
Prinášame rozhovor s Richardom Autnerom o jeho novej hudobnej spolupráci.
Vnímaš rozdiel medzi vystupovaním na pódiu v pozícii speváka s kapelou a vystupovaním v divadle?
Účinkovanie v divadle je pre mňa v niečom oveľa menej slobodné ako vystupovať s kapelou. Platforma hudobného stage-u nám všetkým čo sme tam ponúka oveľa väčší priestor slobody ako v divadle. Je to aj tým, že v divadle je všetko, každá veta a intonácia narežírovaná a daná. Hudba je v tomto slobodnejšia už tým, že ja spievam vlastné texty a nie texty, ktoré mi niekto napísal. Čiže rozdiel je určite v slobode.
Si zvyknutý vystupovať pred divákmi na javisku ako herec, ktorý sa schováva za nejakú masku. Ako ťa ovplyvnila v rámci tvojho vnútorného prežívania premena z herca na speváka?
Je to v niečom pre mňa oveľa ťažšie. Prichádzam ako hudobník a spevák s textami v ktorých sa akoby trošku obnažujem, zatiaľ čo v divadle to tak nepociťujem. Napriek tomu, že je to slobodnejšie tak je to pre mňa v niečom väčšia zodpovednosť.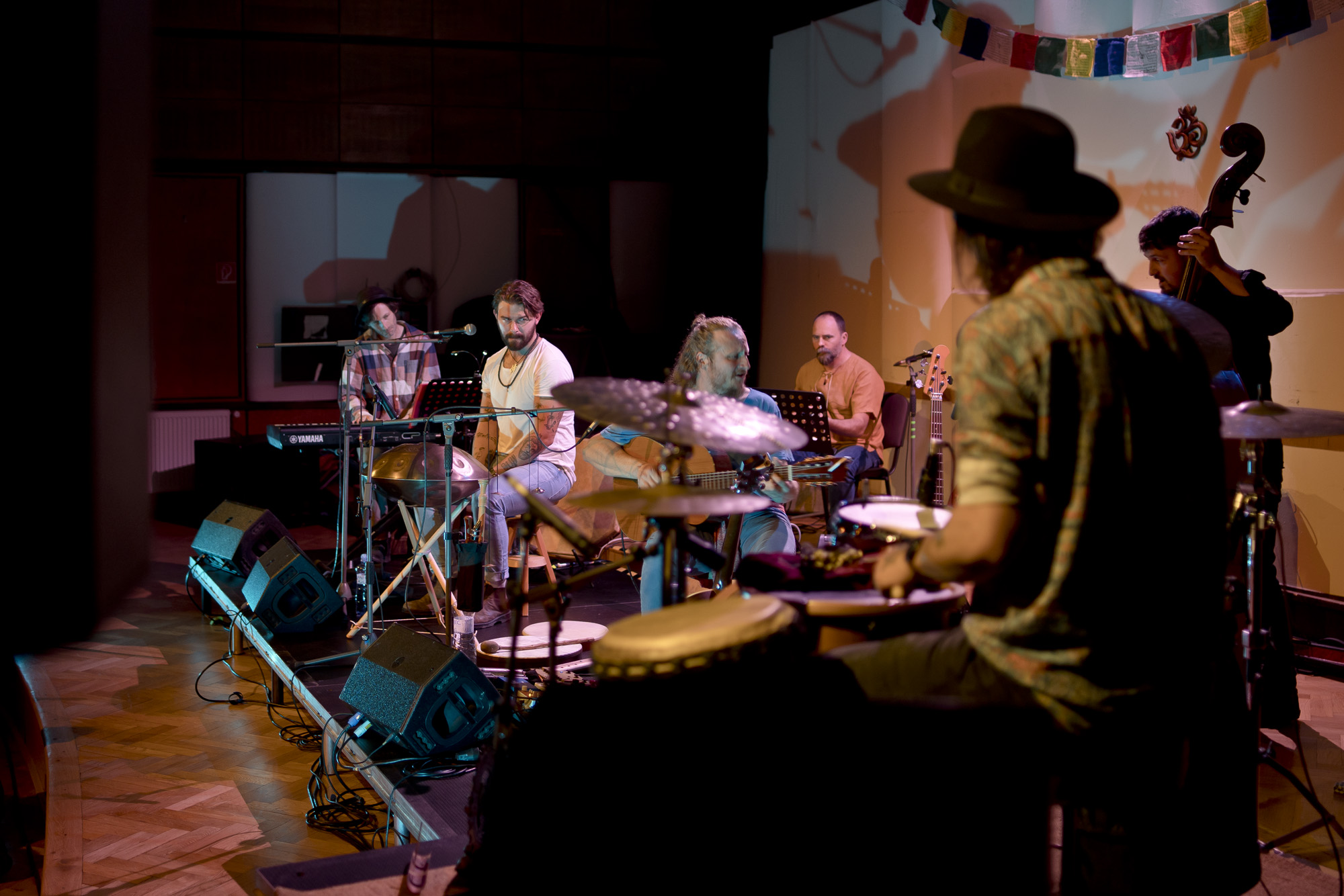 Ako si začal tvoriť svoju vlastnú hudbu?
Celá moja hudobná kariéra začala tým, že mi rodičia na Vianoce darovali klavír. Malý keyboard ktorý si viem zapojiť do počítača. Tak som si začal tvoriť vlastnú hudbu. Prvé nápady prichádzali väčšinou vo chvíľach, kedy som sa necítil úplne šťastný. Najmä po rozchodoch . Začal som postupne skladať a písať. Potom mi prišiel jedného dňa do života Marek Žilinec z ktorého sa stal môj najlepší kamarát. Vďaka nemu vyšiel album Odpovede a ja som za začal hudbe venovať trochu vážnejšie.
Čo ti priniesol okamih, keď sa okolo teba sformovala kapela?
Stalo sa to tak, že sme sa s Marekom dohodli, že ideme založiť kapelu a založili sme ju. Spoločne sme prizvali ďalších hudobníkov. Prínos, každého z nich tú hudbu vyšvihol o ďalší level vyššie. Keď som si predtým tvoril hudobné demá len doma vo svojej izbe, tak moja hudba bola veľmi jednoduchá, čo sa týka hudobného rozvedenia. Chalani do toho vniesli profesionalitu v tom ktorom nástroji a celkovo priniesli mojej hudbe úplne iný rozmer.
S tvojou kapelou ste odohrali počas posledného roka niekoľko úspešných koncertov. Boli ste nominovaný aj na Rádiohlavy. Zmenilo ti to v niečom život?
Život sa mi zmenil hlavne v tom, že dostal nový zmysel. Po každom koncerte a aj po vydaní albumu mi napísali desiatky, možno aj stovky cudzích ľudí naozaj krásne správy o tom ako im tá hudba pomáha posúvať sa ďalej v ich životných skúškach a situáciách. Aj po koncertoch vždy za mnou prídu nejakí ľudia, ktorí mi osobne povedia čo tá hudba pre nich znamená. Napríklad po koncerte v Trenčíne prišlo za mnou dievča, ktoré sa mi za moju hudbu poďakovalo. Počúvala ju na ceste do práce v MHD a vraj jej to pomohlo dostať sa z pocitu úzkosti, ktorý zažívala. V podstate od vydania albumu mi prichádzajú denne minimálne jedna až dve správy, v ktorých ľudia napíšu niečo pekné ako odozvu na album. V tomto mi kapela a vydanie albumu zmenili život. Dalo mi to nový zmysel.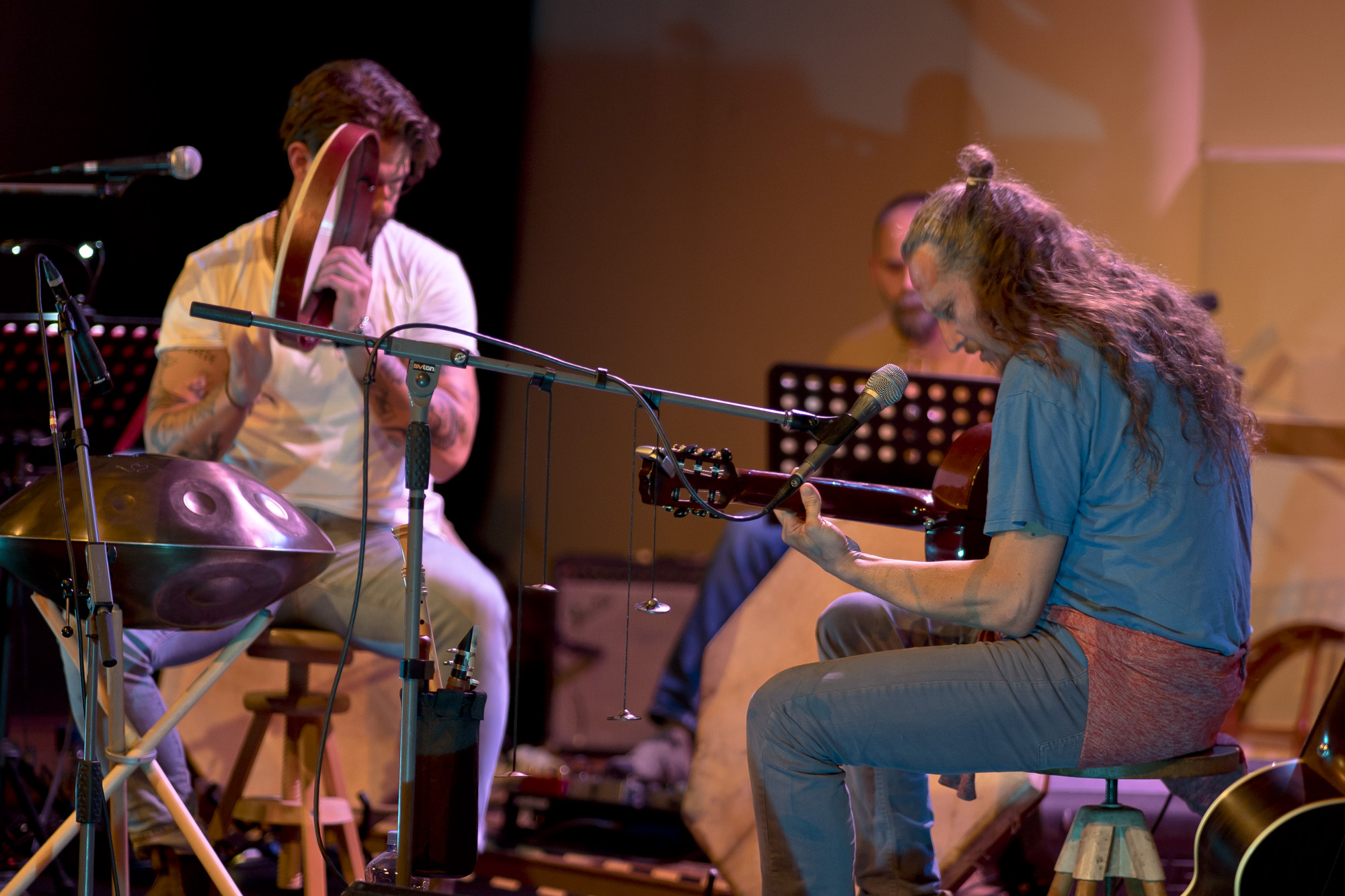 Našiel si zmysel v hudbe. Nachádzaš ho stále aj v herectve?
Vidím sa stále v oboch. Väčšie percento však pripisujem hudbe. Ak by som to mal porovnať, tak v divadle sa cítim trochu ako taký služobník. Poslúžim dielu, ktoré napísal autor, poslúžim zámeru, ktorý má režisér, poslúžim tomu celku. Medzi divákmi pre ktorých hráme sa vždy nájde niekto komu to dielo pomôže a tým pádom sa cítim ako súčasť toho celku ale stále slúžim tomu dielu. Pri hudbe sa naopak cítim ako tvorca a mám na koncertoch pocit, že na ne chodia ľudia, ktorí prichádzajú priamo za hudbou, ktorú robíme. Prináša mi to pocit väčšieho zadosťučinenia. Odovzdávam niečo zo mňa a prichádzajú ľudia, ktorí to chcú prijať. Je to osobnejšie a cítim sa pre tento svet pri hudbe taký užitočnejší.
Po roku prišiel nápad prizvať do projektu Martina Geišberga.
Celý tento nápad sa zrodil v hlave Mareka Žilinca a podelil sa oň so Saškou Pastorkovou. Oni dvaja prišli s týmto nápadom. Mne osobne by toto spojenie samému od seba asi nikdy nenapadlo. Martina považujem za absolútne špičkového muzikanta a vlastne po boku Loreeny McKennitt, kanadskej speváčky, ktorá je pre mňa absolútnou múzou a v podstate takým malým Bohom vo svete hudby, bol Martin Geišberg a stále je takým tým mužským vzorom. Z tohto hľadiska by som si netrúfol navrhnúť, že poďme s Maťkom hrávať. Vždy som ho vnímal ako sólového tvorcu a preto ma prekvapilo keď na tento nápad kývol. Som rád že sa tak stalo. Myslím si, že vzniklo naozaj pekné hudobné spojenie, ktoré môže ľuďom robiť radosť.
Svojim spôsobom išlo tiež o prechod z divadelných dosiek na hudobné javiská. Začali ste spolu v divadle aj keď Martin doň vstupoval ako hudobník.
Spolupráca v divadle nás ovplyvnila hlavne v tom, že sme sa s Martinom stretli prvý krát tak "telo na telo". Viacej sme sa spoznali, viac oťukali. Bolo to celé také osobnejšie tým, že on robil hudbu do inscenácie Jánošík a ja som hral v tej inscenácii Jánošíka. Skamarátili sme sa a mám pocit, že sme si aj ľudsky veľmi sadli. Myslím si, že aj to že sme sa už trochu poznali Martinovi uľahčilo rozhodovanie či s nami bude spolupracovať aj v rámci kapely.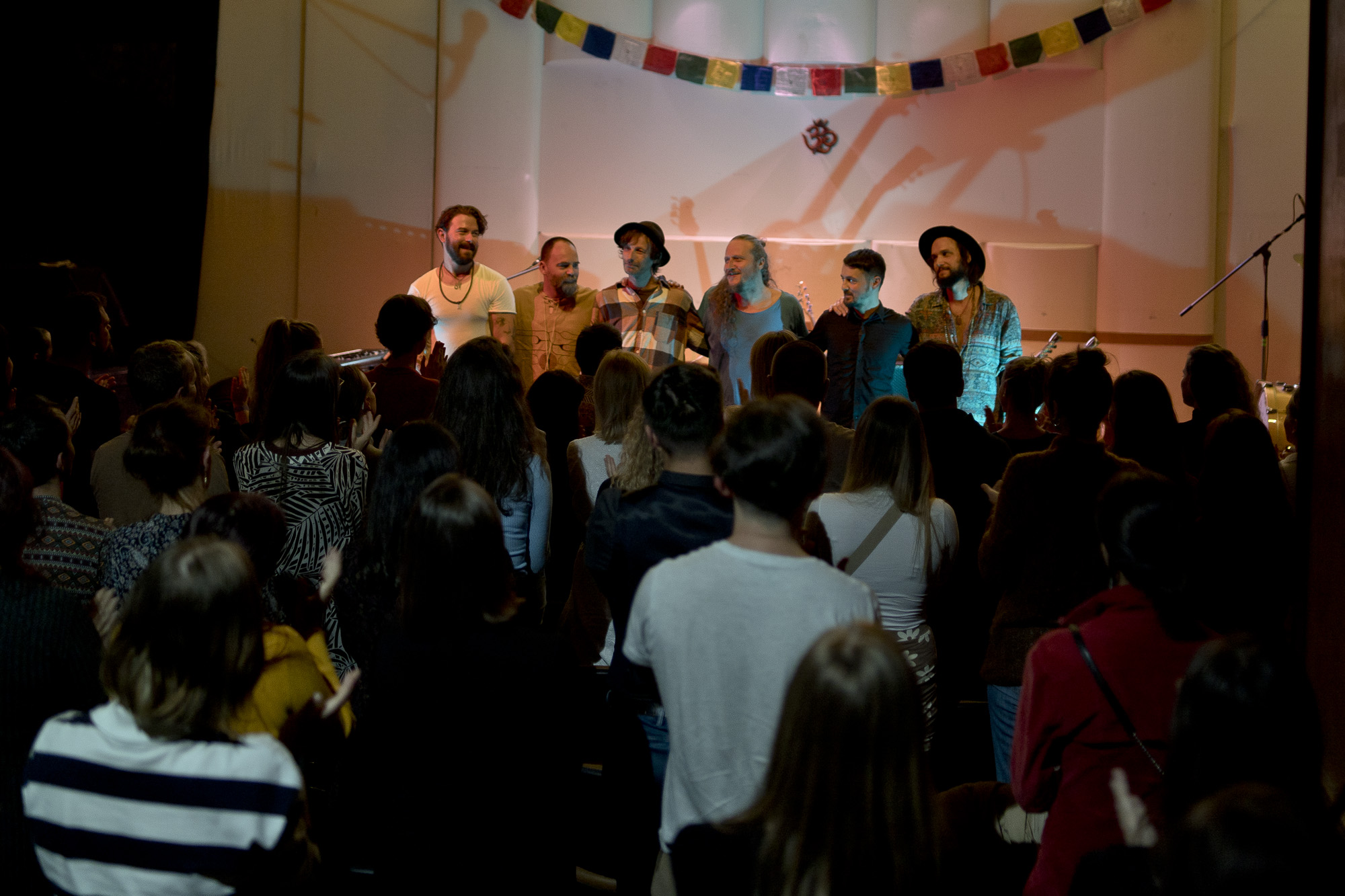 Kapelu netvoríš iba ty a Martin. Vy ste jej nosné piliere z dvoch strán no vstúpili do nej aj ďalší hudobníci.
Prvý človek, ktorý vkročil do tohto projektu bol Marek Žilinec, môj najlepší kamarát a bubeník z našej kapely. On potom prizval Denisa Pagáča, ktorý hrá na kontrabas a basgitaru, Valéra Mika, ktorý je veľmi talentovaný klavirista a priniesol do projektu taký zvláštny druh citlivosti a jemnosti a Borisa Čellára, ktorý je tiež človek vibrujúci na podobnej vlne ako my všetci.
Občas sa stane, keď sa stretne viac silných osobností tak niekto chce presadiť seba cez ostatných. Ako sa u vás formovala spolupráca na pódiu?
Povedal by som, že naše hudobné zoskupenie má dvoch "alfa samcov". Dramaturgický alfa samec je podľa mňa Marek, ktorý navrhoval výber piesní z mojej a Maťkovej tvorby. Hudobný alfa samec je Martin Geišberg, ktorý sa cíti na javisku v hudobnom svete oveľa komfortnejšie ako ja. Martin je udávač toho rytmu, on je ten ktorý pohľadom komunikuje s hudobníkmi na javisku. Toto sú teda režisér a dramaturg našej kapely.
Na pódiu počas koncertov badať peknú súhru medzi tebou a Martinom. Neskáčete si do toho a zároveň sa podporujete a nepresadzujete seba.
Vyhovuje mi to tak. Ja mám voči jeho hudbe taký zvláštny druh úcty. Na koncertoch sa snažím úplne do jeho skladieb spevácky nezasahovať čo mi aj Marek trochu vytkol. Mám však stále v sebe taký pocit, že Martinova hudba je pre mňa z určitého hľadiska tak dokonalá, že nemám potrebu ju ešte dopĺňať svojimi vokálmi. Na druhej strane Maťo, čo sa mi na ňom naozaj páči, má takú vlastnosť, že on dá tón a presadí si ho tam, či tam patrí, alebo nie. Možno občas dá aj falošný tón, ale takým spôsobom, že tomu proste uveríš. Ja mám však pocit, že si toto voči jeho hudbe dovoliť nechcem a nemôžem. Ešte mi k tomu chýba nejaká skúsenosť.
Myslíš si, že táto kapela má svoju exspiráciu? Energia sa vyčerpá, hudba sa vyhrá a už to potom nebude ďalej pokračovať.
Viem si predstaviť, že by vznikli nové hudobné počiny práve vďaka tomuto spojeniu. Nemyslím si, hoci som si to najprv myslel, že to bude iba také jednorazové spojenie, že zahráme koncerty a potom sa už k tomu nevrátime. Cítim, že každý z členov kapely si uvedomuje, že táto hudba pomáha ľudom. Na základe ich reakcií vieme, že sa z našich koncertov tešia, majú z nich pekný zážitok, že ich to v niečom povznáša, alebo im to v niečom pomáha. Robiť ľuďom radosť tým čo nás baví je pre mňa naozaj obrovským privilégiom, ktoré nemá každý. Dovtedy budeme hrať dokedy budú mať ľudia záujem na naše koncerty chodiť a zatiaľ je veľký záujem.
Turné Martin Geišberg & Richard Autner Band z verejných zdrojov podporil Fond na podporu umenia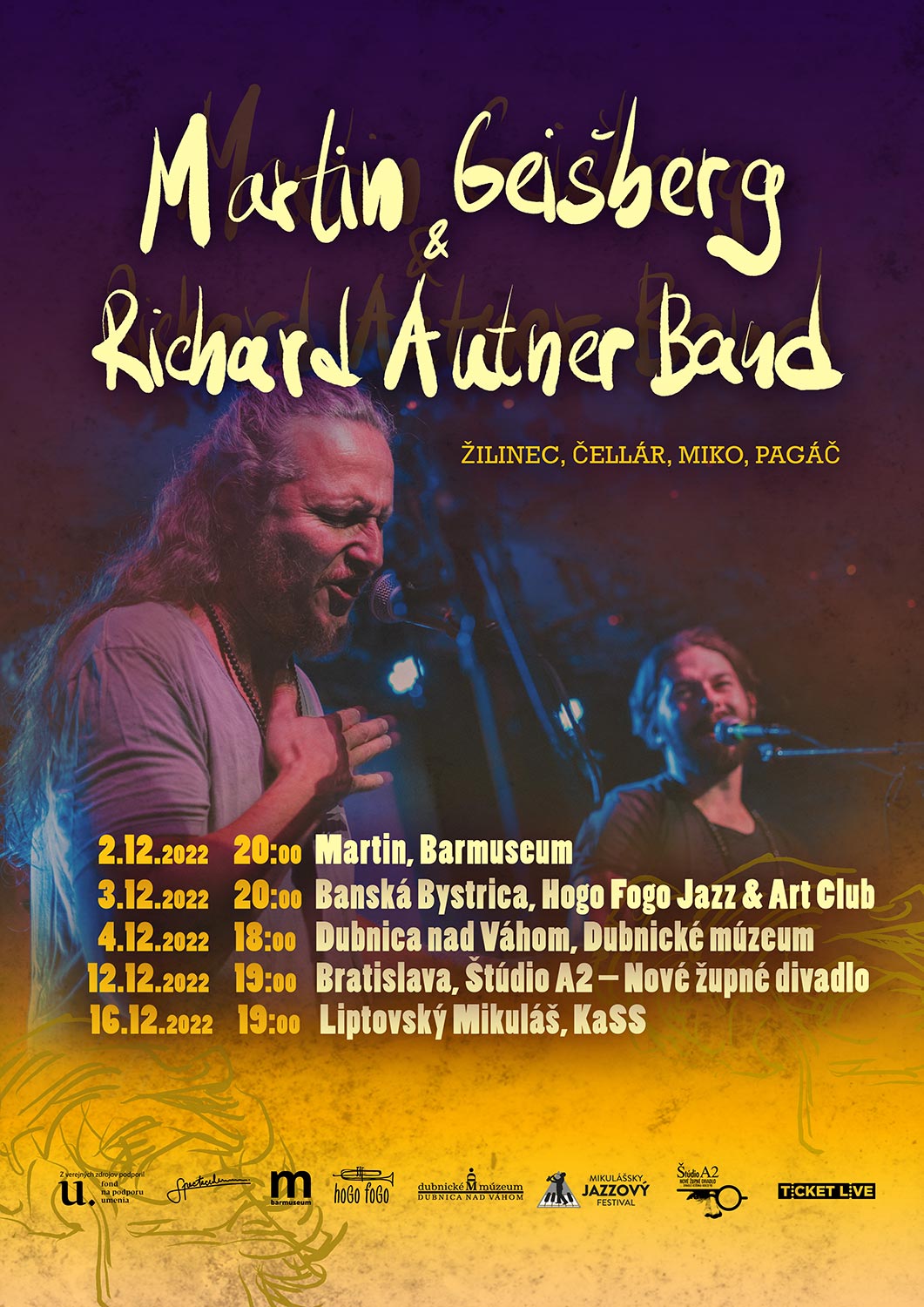 Zdroj: TS