Poslali sme ľudí do vesmíru, ale nevieme zabezpečiť bezpečnú hygienu a čistú vodu pre polovicu svetovej populácie, upozorňuje bojovník za globálnu sanitáciu s prezývkou Kráľ záchodov. Dokumentárny film o jeho "poslaní", ktoré v čase pandémie koronavírusu získava na naliehavosti, prichádza k slovenským divákom priamo domov.
V bezplatnej online premiére ho už v stredu 6. mája 2020 prináša nový projekt Jeden svet na želanie z dielne neziskovej organizácie Človek v ohrození. Kráľ záchodov / Mr. Toilet: The World's #2 Man bol jedným z najžiadanejších titulov na festivale Jeden svet 2019. Hneď po skončení filmu sa bude konať online diskusia s názvom Umývajte si ruky! Ale ako?
Jeden svet na želanie
Projekt Jeden svet na želanie je tu bezplatne pre všetkých, ktorí si chcú organizovať svoje vlastné komorné premietania. "Zatiaľ to budú len jednotlivci, páry či rodiny v karanténe, ale veríme, že po skončení ochranných opatrení spojených s koronavírusom sa Jeden svet na želanie rozbehne z obývačiek na dvory, záhrady, do lokálnych kaviarní či kníhkupectiev," hovorí výkonná riaditeľka Medzinárodného festivalu dokumentárnych filmov Jeden svet Eva Križková.
Cieľom projektu nie je, aby si diváci len pozreli film. "Tieto premietania charakterizuje najmä diskusia po filme, ktorú si s pomocou nami pripravených sprievodných materiálov môžu diváci hravo moderovať na svojom malom premietaní s rodinou či priateľmi. Našim želaním je, aby dokumentárne filmy a diskusie po nich pripomínali, že kdekoľvek sa práve nachádzame, všetci žijeme v jednom svete a rovnako ako my sú prepojené aj globálne problémy a mali by sme si ich všímať," dodala.
Novinkou tiež je, že k filmom budú okrem slovenských titulkov k dispozícii aj špeciálne titulky pre nepočujúcich a sluchovo znevýhodnených divákov, ktoré pre Jeden svet na želanie pripravili študenti Katedry translatológie FF UKF v Nitre pod vedením Dr. Emílie Perez.
Kráľ záchodov
"Tento, na prvý pohľad zábavný film je výbornou ukážkou toho, ako šokujúco obrovský problém s hygienou má náš svet v 21. storočí. V momentálnej situácii globálnej pandémie koronavírusu sa to ukazuje ako jeden z kľúčových problémov," vysvetľuje Eva Križková výber pilotného filmu nového online projektu festivalu Jeden svet.
Pre cudzincov je to muž posadnutý toaletami, ale pre tých, ktorí ho poznajú, je "Mr. Toilet" križiak globálnej sanitácie. Jack Sim pochádza zo Singapuru, vyrastal v chudobnej osade a dobre vie, čo znamená nemať adekvátne hygienické podmienky. Život sa preto rozhodol zasvätiť kríze, o ktorej sa nikto neodváži hovoriť. Ako svoju hlavnú zbraň použil humor a s tým sa vrhol do svojej najväčšej výzvy – zabezpečiť šesť miliónov toaliet pre Indiu.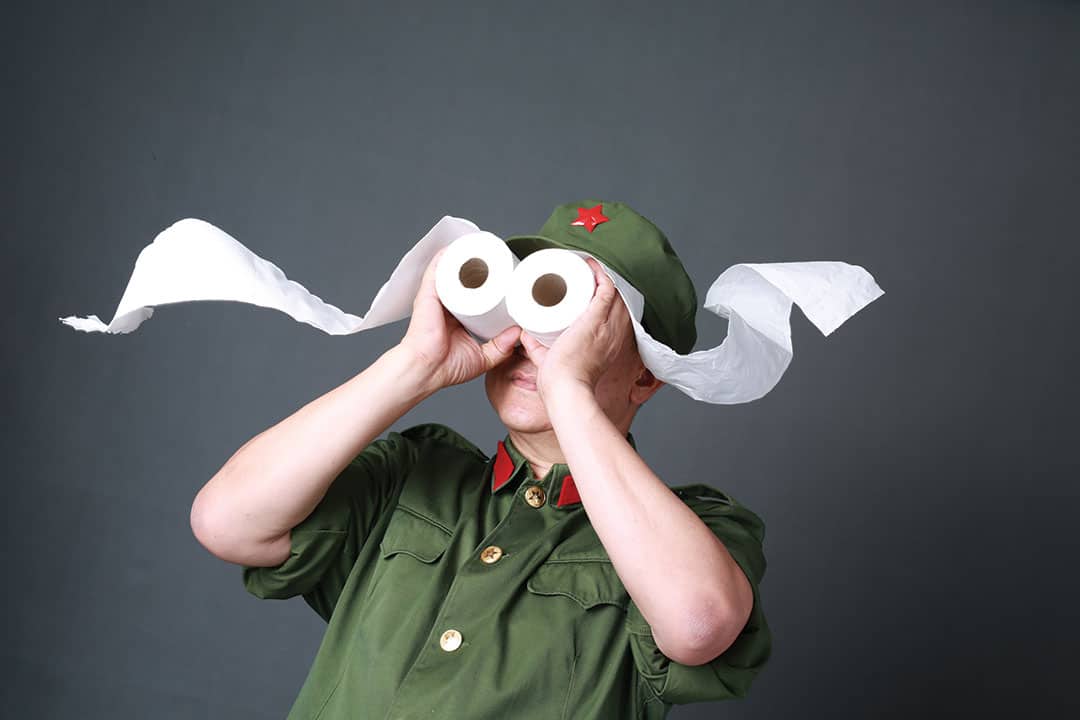 Umývajte si ruky! Ale ako? – online diskusia po filme
Podľa OSN nemá prístup k pitnej vode približne 2,2 miliardy ľudí a k záchodom s bezpečným odvádzaním odpadových vôd 4,2 miliardy ľudí. Každoročne zomrie na choroby, ktoré sú zapríčinené nedostatkom hygieny, 850-tisíc ľudí. To je štyrikrát viac úmrtí, ako doteraz spôsobil koronavírus.
A hoci sa hlavný hrdina filmu vyberá najmä do rozvojových krajín, obdobné problémy, aké zobrazuje unikátny americký dokument režisérky Lily Zepedy, má aj Slovensko. Napríklad prístup k pitnej vode z verejného vodovodu má v súčasnosti menej ako 70 percent ľudí z marginalizovaných rómskych komunít z vyše 800 obcí.
Čo s tým môžeme robiť doma aj vo svete? Aj o tom budú v diskusii pod názvom Umývajte si ruky! Ale ako?, ktorá bude nasledovať hneď po premiérovej projekcii, hovoriť expertky z organizácie Človek v ohrození – Veronika Filipková, vedúca humanitárnej pomoci a rozvojovej spolupráce a Lenka Zápotocká, koordinátorka a odborná metodička komunitných centier na Slovensku.
Premiérová projekcia filmu sa uskutoční v stredu 6. mája o 19:00 hod. a diváci sa jej môžu bezplatne zúčastniť po vyplnení a odoslaní tohto formulára: https://forms.office.com/Pages/ResponsePage.aspx?id=QVzxYZKgVkqE3abAXyTFJqv1YvB9PRxBiNTMJUiD2aNURVQ2TUxHS0NaSzBMNFFMNDJOM0FTTDhaNS4u&fbclid=IwAR3eM4SeOZQxHvckpiuWyOP2YKAx3fv_iDC-qfuzwUl99DkUseN2XXFsAtg
Diskusia Umývajte si ruky! Ale ako? bude nasledovať hneď po projekcii o 20:30 hod. na facebookovej stránke Jeden svet: facebook.com/FestivalJedenSvet/
Zdroj: TS