Pop-punková kapela MF pôsobí na slovenskej scéne už vyše desaťročie a má za sebou množstvo koncertov na Slovensku aj v Českej republike. Prešla niekoľkými personálnymi zmenami a rok 2019 sa nesie v znamení prerodu a novej sily. Spev prevzal pôvodný člen Martin Guriš a jeho pozíciu basgitary prijal Roman Blažej. Svoju energiu predstavili v novom singli Staré časy, ktorého videoklip sa nesie v znamení radosti zo života a otvorenia novej kapitoly.
Po odchode speváka Patrika Kováčika musela formácia nastaviť celé fungovanie kapely prakticky od začiatku. Prirodzene z toho vyplynulo, že Martin Guriš sa opäť postavil za mikrofón. "Okrem zmeny na poste hlavného spevu sme prijali aj nového člena na poste basgitaristu, nášho dlhoročného kamaráta Romana Blažeja. Prišla nová vlna entuziazmu, pracujeme aktívne na nových veciach, koncertnom programe a našim cieľom je posunúť tvorbu nad úroveň garážovej kapely. Myslím, že práve tieto personálne zmeny boli impulzom, ktorý nakopol celý kolektív a veríme, že ideme správnym smerom," hovorí spevák Martin Guriš.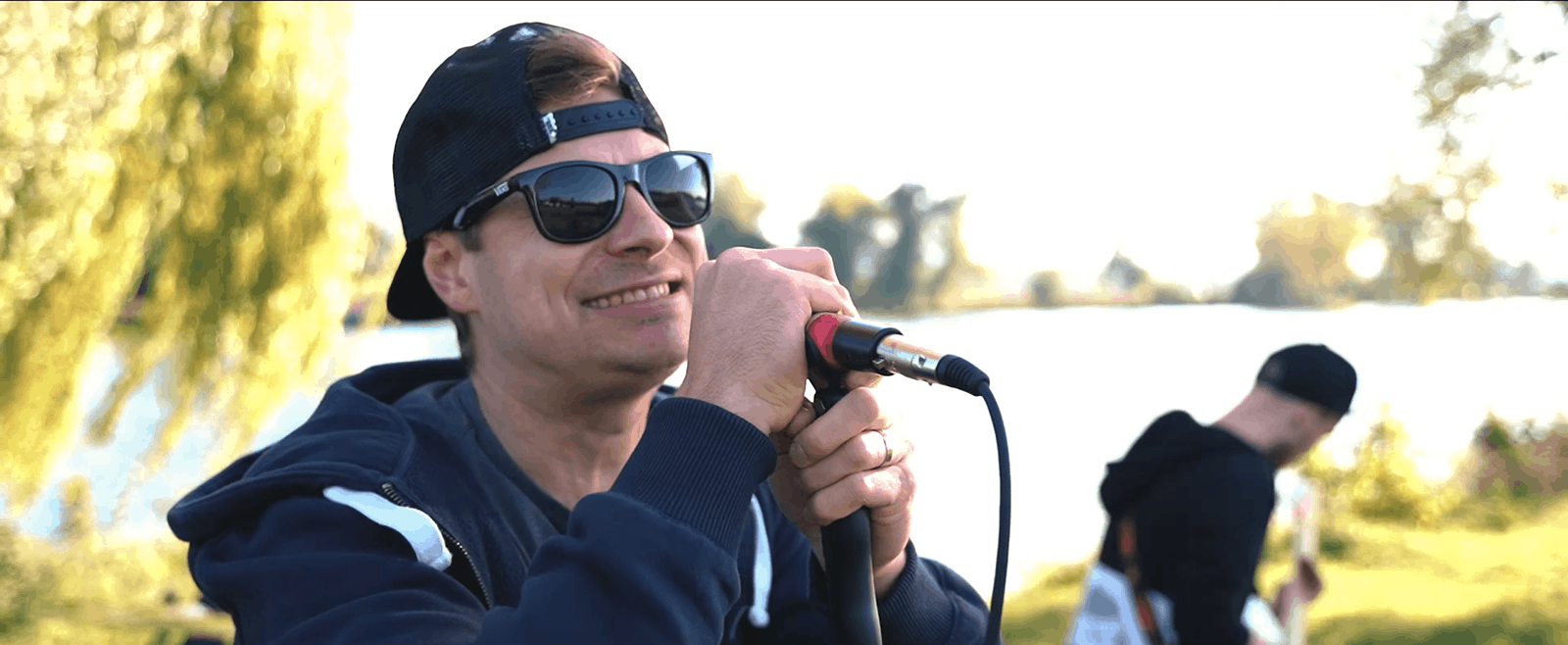 Skladbu kapela nahrávala v priestoroch Piano klubu Trenčín a o mix sa postaral Marián Fero. Autorom textu je Matej Martiš. "V pesničke spomíname na časy, keď sme ešte ako študenti nemali takmer žiadne povinnosti a celý náš život sme vnímali a žili ako veľkú párty," prezrádza Martin Guriš.
Za kameru sa postavil mladý Richard Gondoc, ktorý sa aktívne venuje videotvorbe a má množstvo kreatívnych nápadov. "Zámerom bolo urobiť prirodzený, nenásilný, moderný a zároveň príjemný vizuál, ktorý by mal aj dejovú líniu, čo udrží diváka až do konca. S chlapcami z kapely MF sa mi pracovalo výborne. Sadli sme si po ľudskej stránke a dali mi veľkú voľnosť v oblasti kreativity, čomu som veľmi rád," opisuje spoluprácu s kapelou kameraman Richard Gondoc.
"Napriek tomu, že klip pôsobí veľmi prirodzene, natáčali sme ho na dve etapy a stojí za ním veľa hodín strávených v exteriéri v jesennom chladnom počasí, ale výsledok stojí za to. Sme veľmi spokojní s tým, čo sa nám podarilo vytvoriť a dovolím si povedať, že je to jeden z našich najlepších videoklipov doposiaľ, je z neho cítiť naše kamarátske puto a nadšenie, ktoré si celé roky udržujeme. Naši blízki a priatelia, ktorí v ňom účinkujú, nám naozaj veľmi pomohli a atmosféra, ktorú vytvorili, nám umožnila efektívnejšie pracovať a odzrkadlila sa aj na výsledku, " hovorí bubeník Lukáš Psotný.
"Aktuálne finišujeme naše jesenné klubové turné, na ktorom sme spolu so spriatelenou kapelou Nighteen Seventies. Nakoľko v lete sme sa naplno venovali práci v štúdiu, jeseň patrí koncertom. Na jar opäť plánujeme pocítiť pot a blízkosť kontaktu s fanúšikmi na klubových koncertoch po Slovensku, a, samozrejme, aj nový videoklip, ale to už som zablúdil ďaleko do budúcnosti," dodáva spevák Martin Guriš.
Kapela MF pôsobí na hudobnej scéne od roku 2002 a tvoria ju Martin Guriš (spev), Miroslav Trhan (gitara), Lukáš Psotný (bicie, sprievodné vokály), Roman Blažej (basgitara) a Matej Martiš (gitara, sprievodné vokály).
Zdroj: TS