"Všetky skladby sveta" – to je názov dynamickej novinky od kultovej kapely INEKAFE! Vratko Rohoň a spol v nej opisujú ako, kedy a za akých okolností vznikajú piesne INEKAFE. Autorom novinky je líder kapely Vratko, ktorý má na konte väčšinu skladieb bratislavskej skupiny. Novú skladbu predstavia INEKAFE naživo na koncerte 1. júla 2021 v bratislavskej Umelke a odštartujú tak letnú koncertnú sezónu!
"V srdci ostane len tá, čo ti práve hrá. Keď ťa život zráža na kolená a doľahne chvíľa osamelá…" Spieva Vratko Rohoň v novom singli INEKAFE, ku ktorému zložil hudbu aj napísal text.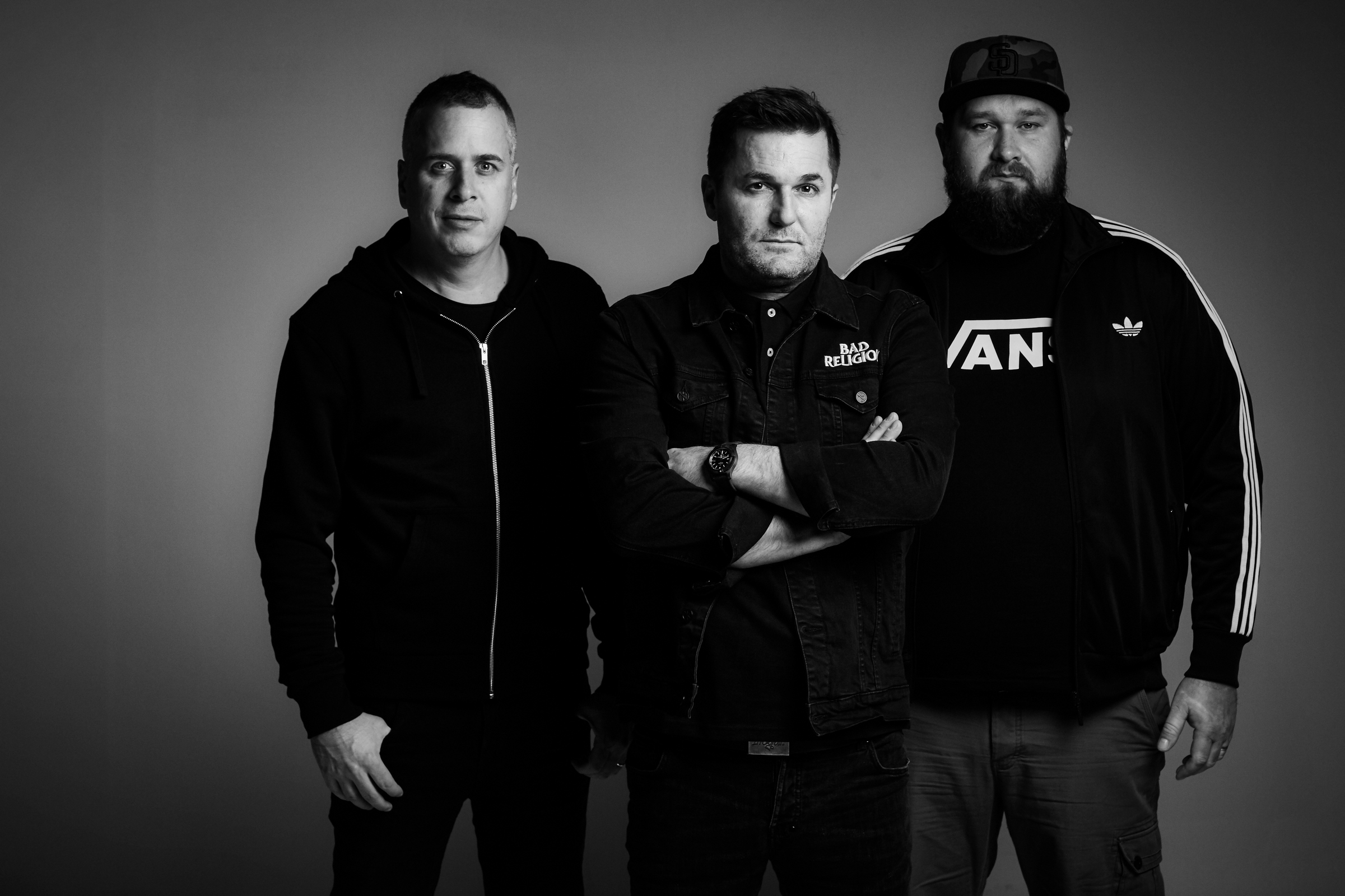 "Chcel som napísať skladbu o tom, ako vznikajú skladby. Je naozaj kopec momentov, ako môžu pesničky vznikať. V podstate takmer všetky spôsoby sú vymenované v tejto skladbe. Napríklad náš prvý hit 090x vznikol asi tak za pol hodinu u mňa v obývačke. Niektoré skladby vznikali postupne. Mnohé na turné. "Prečo je to tak?" vznikla napríklad v hoteli v Lučenci v noci a gitarista Tibor sa kvôli tomu o poschodie nižšie vôbec nevyspal," smeje sa Vratko Rohoň.
Pieseň "Všetky skladby sveta" vznikla minulý rok a INEKAFE ju nahrali v aktuálnej zostave Vratko Rohoň, bubeník Dodo Praženec a basgitarista Vlado Bis.
"Hneď ako som ju napísal som ju poslal chalanom. Páčila sa im, tak sme ju zaradili do najbližšieho nahrávacieho slotu. Nahrali sme ju počas korona krízy spolu s ďalšími dvoma skladbami. Je takého veselšieho tempa, tie ďalšie dve sú viac punkovejšie," prezradil Vratko.
Po vynútenej koncertnej pauze zapríčinenej pandémiou začnú INEKAFE koncertnú sezónu LETO 2021 doma v Bratislave na letnej terase Pivárne Umelka vo štvrtok 1. júla 2021. Kapela predstaví naživo aj novinku "Všetky skladby sveta".
"Pesničke sa dobre sa darí, má vyše 10 tisíc videní za 12 hodín od premiéry a to je slušné. Rovno ju to vykoplo do Trendov na youtube. Nevieme sa dočkať, ako ju zahráme fanúšikom, veľmi nám chýbajú! Konečne sa rozbieha hranie a vyzerá to na celkom slušné leto. Zatiaľ máme booknutých asi 30 koncertov. Uvedomujeme si samozrejme aj istú opatrnosť pri našom optimizme. Koncerty budú v obmedzených formátoch, čiže limitované počty vstupeniek a podobne. Podstatné je, že sa ale začalo,"uzatvára Vratko.
INEKAFE sa na hudobnej scéne pohybujú 26 rokov a vydali 13 hudobných nosičov v niekoľko stotisícových nákladoch. Do éteru vypustili doteraz 35 singlov. Ich hity "Ráno", "Ružová záhrada", "Ďakujeme vám", "Úspešne zapojení", "Špinavé objatie", "Spomienky na budúcnosť" a desiatky ďalších si spievajú už dve generácie fanúšikov a dlhodobo patria k headlinerom akýchkoľvek podujatí. Nenechajte si ujsť ich koncert 1. júla 2021 v bratislavskej Umelke, vstupenky si môžete kúpiť tu https://www.ticketportal.sk/event/INEKAFE-BRATISLAVA-UMELKA-01072021 Lyric klip "Všetky skladby sveta" si môžete pozrieť tu: https://www.youtube.com/watch?v=P9cH8Vm1UiY
WEB: https://www.inekafe.sk/
FACEBOOK: https://www.facebook.com/inekafe
YOUTUBE: https://www.youtube.com/channel/UChOX1b74qdCSznaiWHAoarg
Zdroj: NK Factory