Bach, Beethoven či Brahms patrili nepochybne medzi najväčších a najlepších improvizátorov v dejinách klasickej hudby a práve oni a ďalší hudobní velikáni, ktorých priezvisko sa začína na písmeno B, tvoria kostru nového albumu Janoska Ensemble. Skladby na albume The Big B's predstavujú hudbu, ktorá je hlboko ľudská, plná improvizácie a dokonale vyjadruje nadhľad i originálnosť, vďaka ktorým páni z Janoska Ensemble nadchýnajú ľudí po celom svete.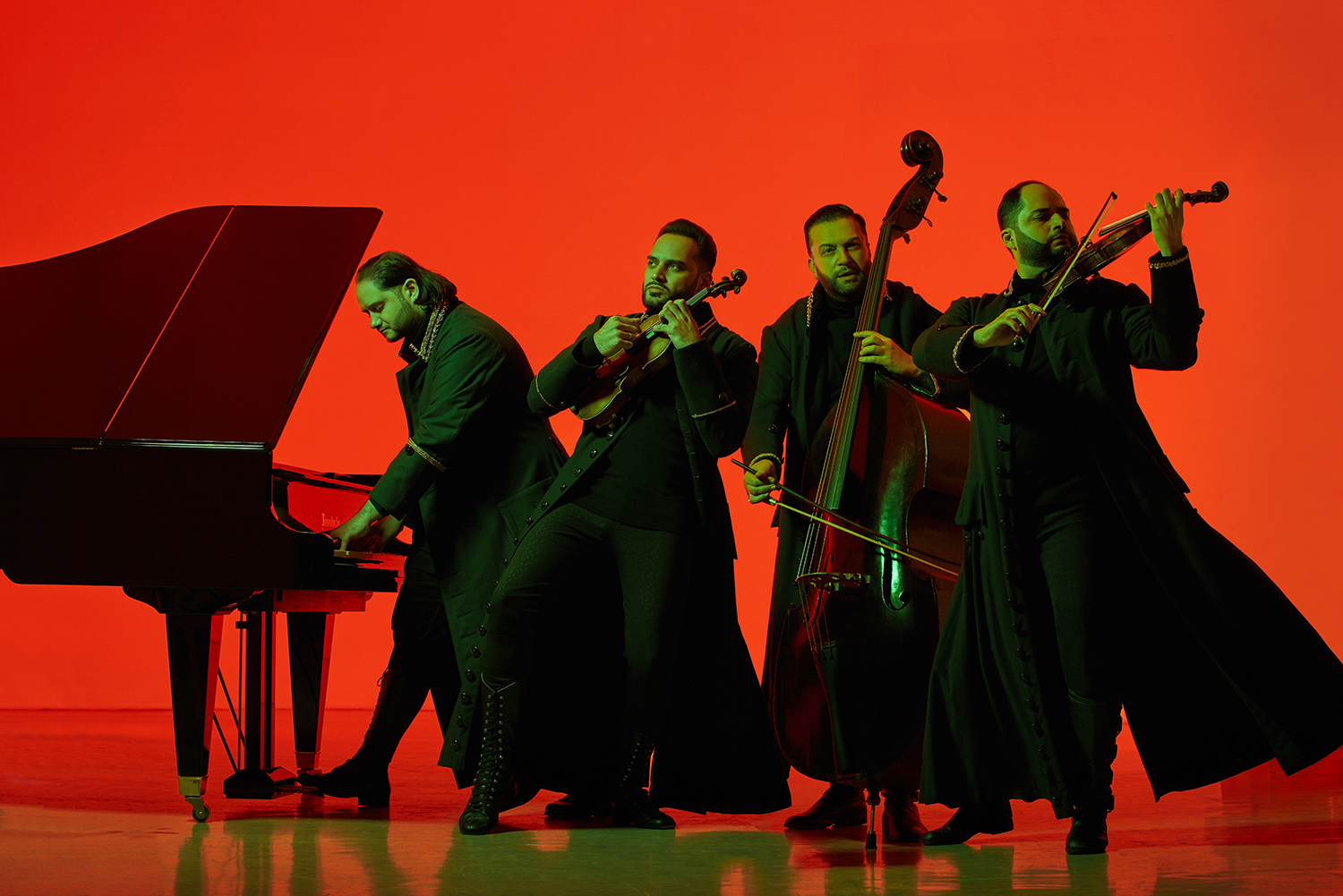 Pri hľadaní námetu pre svoj tretí štúdiový album vychádzal Janoska Ensemble z fenoménu, ktorý im je najbližší – z improvizácie. Rokmi vycibrená virtuozita, vášeň, porušovanie zaužívaných konvencií a schopnosť prekračovať žánre a štýly – to všetko sa spája v jedinečnom "Janoška štýle", ktorý je základným stavebným prvkom nového albumu The Big B's.
"Na novom albume uvádzame hudbu skladateľov, ktorí ovládali disciplínu improvizácie: Bach, Beethoven, Brahms – všetkých patrónov a vzorov Janoska Ensemble, ku ktorým sme pridali ďalších našich obľúbencov. Snažili sme sa vybrať výnimočné diela, vrátane symfonických, ako napríklad predohra Candide Leonarda Bernsteina či Bartókove Rumunské tance, ktoré interpretujeme v našom jedinečnom Janoška štýle. Okrem našich autorských skladieb je na albume aj Brahmsov prvý Uhorský tanec, Beethovenova "Patetická" či "Rondo à la Turk" amerického jazzmana Davea Brubecka. Highlightom albumu je svetová premiéra všetkých 9 symfónií Ludwiga van Beethovena v 9 minútach, ktoré hráme na sekundu presne," prezradila skupina Janoska Ensemble.
Nový album sa tentokrát nenahrával v Abbey Road Studios ako jeho oceňovaný predchodca Revolution, ale v Liszt centre Raidingu. Avšak ešte predtým ako sa Jánoškovci presunuli do nahrávacieho štúdia, strávili šesť týždňov osamote vo vidieckom dome, kde pripravovali koncept nového albumu.
"Na každý album sa vždy poctivo pripravujeme. Tentokrát sme sa však aj vďaka pandémií stiahli do Júliusovho vidieckeho domu, ktorý sa volá Eldorádo. Zobrali sme so sebou aj nášho nahrávacieho producenta a nonstop sme všetci diskutovali, skúšali, skladali, smiali sa a hlavne veľmi koncentrovane pracovali. Takto postupne vznikala skladba za skladbou. Každý deň až do neskorej noci sme muzicírovali, zapisovali jednotlivé nápady i ich škrtali. Večer sme si zakaždým aj varili. Pre istotu sme sa v kuchyni striedali, aby si každý prišiel na svoje obľúbené jedlo. Podávali sa špagety, steaky, lasagne, bruschetty a ryby vo všetkých variáciách. Bolo to veľmi krásne, harmonické, kreatívne a intenzívne obdobie, z ktorého vznikol album The Big B's,"neskrýva nadšenie František Janoška.
Súčasťou nového albumu je nielen unikátna deväť minútová skladba pozostávajúca z 9 Beethovenových symfónii, ale aj Bachov koncert pre dvoje huslí d mol v úplne novej "Jazz meets Classic" verzii, ku ktorej skupina nakrútila aj impozantný dynamicky videoklip. O ten sa postaral kreatívny producent Marek Kučera s režisérom Mirom Remom. V klipe okrem Janoska Ensemble účinkujú aj tanečníci Lacko Cmorej s Karolom "Kajsi" Regecim a dlhoroční reprezentanti a majstri Slovenska v šerme, Alex Duduc a Juraj Krasnovský.
"Treba povedať, že v súbore nemáme takzvané prvé či druhé husle, ale dvoch rovnocenných inštrumentalistov, ktorí zastrešujú rôzne štýly hry. Veľmi názorne sa to ukazuje práve v Bachovom dvojkoncerte, pretože toto barokové majstrovské dielo sme nahrali vo verzii "Jazz meets Classic" – Ondrej sa ujal klasického partu a Roman je zodpovedný za jazzovú interpretáciu,"upresnil Julius Darvas, ktorého doplnil Roman Janoška: "Spojiť našu virtuozitu s tancom a šermom a zároveň nechať v popredí dialóg medzi dvomi husľami, bol geniálny nápad. Scenár videoklipu sa odohrával takmer za súmraku – pred červeným slnkom, na ktorom bolo umiestnené naše logo Janoska Style. Okrem veľkého konceptu bolo dôležité si ustrážiť veľa malých detailov, ktoré sú taktiež kľúčové. To sa však dá len vtedy, ak je tím, ktorý za klipom stojí, nielen kreatívny, ale predovšetkým súdržný a inovatívny, preto spolupráca s Marekom Kučerom a jeho teamom bola a je pre nás šťastím. Určite spolu vyrobíme oveľa viac videí, pretože našou hudbou a kreatívnymi videoklipmi chceme svet klasickej hudby posunúť do iných levelov."
"Okrem zladenia kalendárov všetkých účinkujúcich, bolo na celom klipe najťažšie dostať cez úzke točité schodisko priestoru A4, veľké čierne krídlo značky Bösendorfer. Našťastie sa nám to za pomoci dvoch robustných rakúskych makačov podarilo a mohli sme nakrúcať. Točili sme 8 a pol hodiny, počas ktorých Jánoškovci odetí len v bielych elegantných outfitoch hrali skladbu od Bacha snáď 30-krát. A zakaždým to znelo ako nahrávka z CD. Čím dlhšie pieseň hrali, tým bol ich výkon živelnejší. Bolo radosť sledovať ako sú aj po rokoch doslova zamilovaní do svojej práce – do svojich hudobných nástrojov a hudby,"uzavrel producent videoklipu Marek Kučera.
Každý detail na novinke, od notového zápisu, aranžmánov, textov až po grafiku, prešiel očami, rukami a ušami všetkých členov Janoska Ensemble. Na albume, samozrejme, ako už býva u Janoškovcoch zvykom, nechýbajú ani vlastné kúsky z ich skladateľskej dielne.
"Ide o veľmi emotívne skladby venované našim deťom. Romanova Buenos días, Marco!, moja Bagatell pour Va-Le či Františkova Bellissima Naomi alebo pocta Beethovenovej asi najznámejšej téme Pre Elišku – všetko opäť v našom Janoška štýle. Ten pocit, keď prvýkrát dostanete album do svojich rúk, je niečo neopísateľné. Sme nesmierne vďační za energiu a nadšené slová, ktoré nám po vypočutí albumu fanúšikovia posielajú i z toho, že náš nový album sa stal nahrávkou týždňa vo viacerých svetových rádiách klasickej hudby," teší sa z reakcii na novinku Ondrej Janoška.
Zostavu Janoska Ensemble tvoria traja bratia z Bratislavy – huslisti Ondrej a Roman a klavirista František Jánoška. Súrodenecké trio dopĺňa ich švagor Julius Darvas, ktorý sa narodil v Konstanzi. Obe rodiny spája živá tradícia aktívneho muzicírovania. U Jánoškovcov sa robí hudba už sedem generácii a za Juliusom stoja viac ako tri generácie hráčov na kontrabase. Okrem toho členov ansámblu spája ich prvotriedne klasické vzdelanie a úroveň sólových hráčov, ktorú potvrdzujú mnohé získané ocenenia.
Janoska Ensemble vydali doposiaľ tri radové albumy: Janoska Style (2016), Revolution (2019) a aktuálny The Big B's (2022). Všetky vyšli v najprestížnejšom medzinárodnom vydavateľstve klasickej hudby Deutsche Grammophone. Janoska Ensemble sú zároveň jediní Slováci, ktorí svoje nahrávky vydávajú exkluzívne pod týmto vydavateľstvom. Na ich novom albume The Big B'ssa nachádza 18 skladieb, ktoré skupina čoskoro predstaví v rámci svojho celosvetového turné naživo aj slovenskému publiku. Stane sa tak 5. októbra v Bratislave na 57. ročníku Bratislavských hudobných slávností v Slovenskej filharmónii.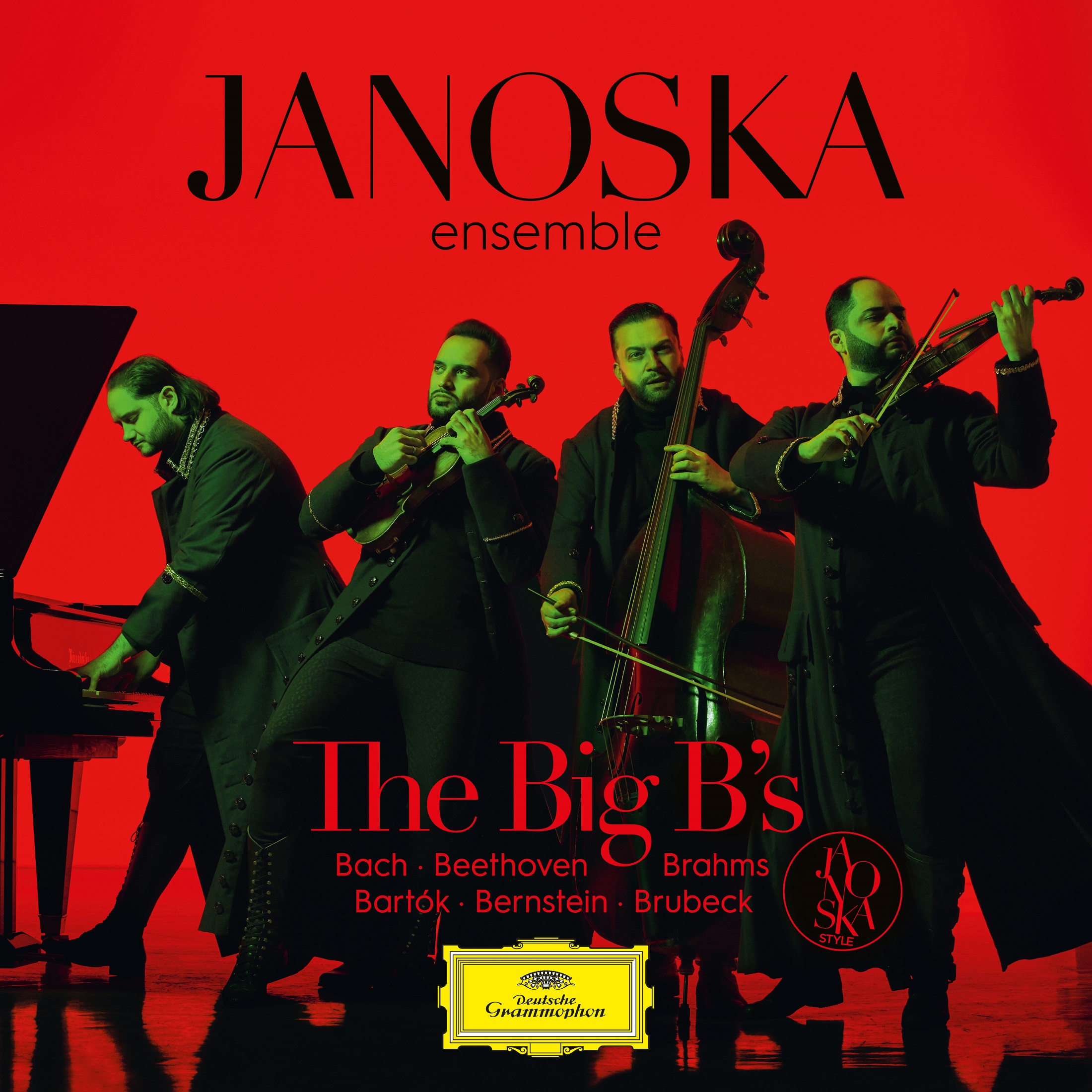 Zdroj: TS