Vo svojom rodnom Slovensku je o ňom síce menej počuť, no medzi umelcami a hudobníkmi vo svete sa len 10- ročný Aron stihol zaradil medzi špičku. Koncom minulého roka začal pracovať na vlastnej tvorbe a aktuálne vydáva svoj debutový singel "Never Give Up" s americkým hosťom Doobie Powellom!
Jeho brat David Hodek je už nie jeden rok zapísaný nielen na Slovensku, ale aj vo svete ako jeden z najuznávanejších bubeníkov v jazzovom žánri, no Aron sa Slovensku začal viac predstavovať až koncom minulého roka. Pričom v hre na basgitaru získava rešpekt najväčších ikon jazzovej scény. Okrem uznania svetových hviezd ako sú Justin Timberlake, Lenny Kravitz, Mac Miller, Quincy Jones a mnoho ďalších, sa mu podarilo na sociálnych sieťach zaujať takmer 350-tisíc odoberateľov. Počas pandemickej situácii taktiež stihol online účinkovať v celosvetovo uznávanom, televíznom sitcome "The Steve Harvey Show".
"S Doobiem som sa spoznal v Los Angeles na najväčšej výstave hudobných nástrojov NAMM Show. Neskôr ma pozval na krst svojho albumu, kde som mal možnosť si aj zahrať jednu skladbu s jeho kapelou. Preto sa veľmi teším, že môžem svetu ukázať moju prvú skladbu "Never Give Up" a hlavne som veľmi rád, že Doobie prijal spoluprácu, keďže je to jeden z mojich najväčších vzorov od malička," vysvetľuje 10-ročný basgitarista. Hoci bratov Hodekovcov rozdeľuje 13-ročný vekový rozdiel, v hudbe si očividne rozumejú, aj preto jeho starší brat David je momentálne aktívnejší v produkčnej tvorbe. "Myšlienka o zachytenie Aronkovej autorskej tvorby vznikla tak, že spoločne sme sa celá rodina zhodli, že by bola škoda nezachytiť jeho unikátnu a na svoj vek, neskutočne pokročilú tvorbu. Aronko je v hudbe rovnocenný partner a často sa mi s ním pracuje oveľa lepšie a rýchlejšie , ako s dospelými profesionálmi. Pri skladbe "Never Give Up" sme rozpracovali demo, ktoré sme robili spoločne s našim kolegom Richardom Csinom," vysvetľuje David, ktorého ľudia môžu najmä poznať pod umeleckým menom H0wdy.
Vizuál ku klipu vznikol pod vedením Miroslava "Spunkey" Balogha, ktorý okrem jeho skvelej práci s réžiou a scenárom, taktiež účinkuje vo videoklipe. "Spunkey je náš skvelý kamarát a neskutočný profesionál v rôznych odvetviach, keďže okrem toho, že natáča kvalitné videoklipy je aj celosvetovo uznávaným tanečníkom ako je vidieť vo videu. Taktiež musím dodať, že nám veľmi pomohol celkovo tím ľudí, ktorí pracovali na vytvorení videoklipu s takýmto kvalitným výsledkom" hovorí starší brat. "Natáčanie ma veľmi bavilo, bola to pre mňa nová skúsenosť a zistil som, že ma baví stáť pred kamerami," dopĺňa mladý fenomén, ktorý okrem všetkého patrí medzi najmladších hudobných producentov na svete.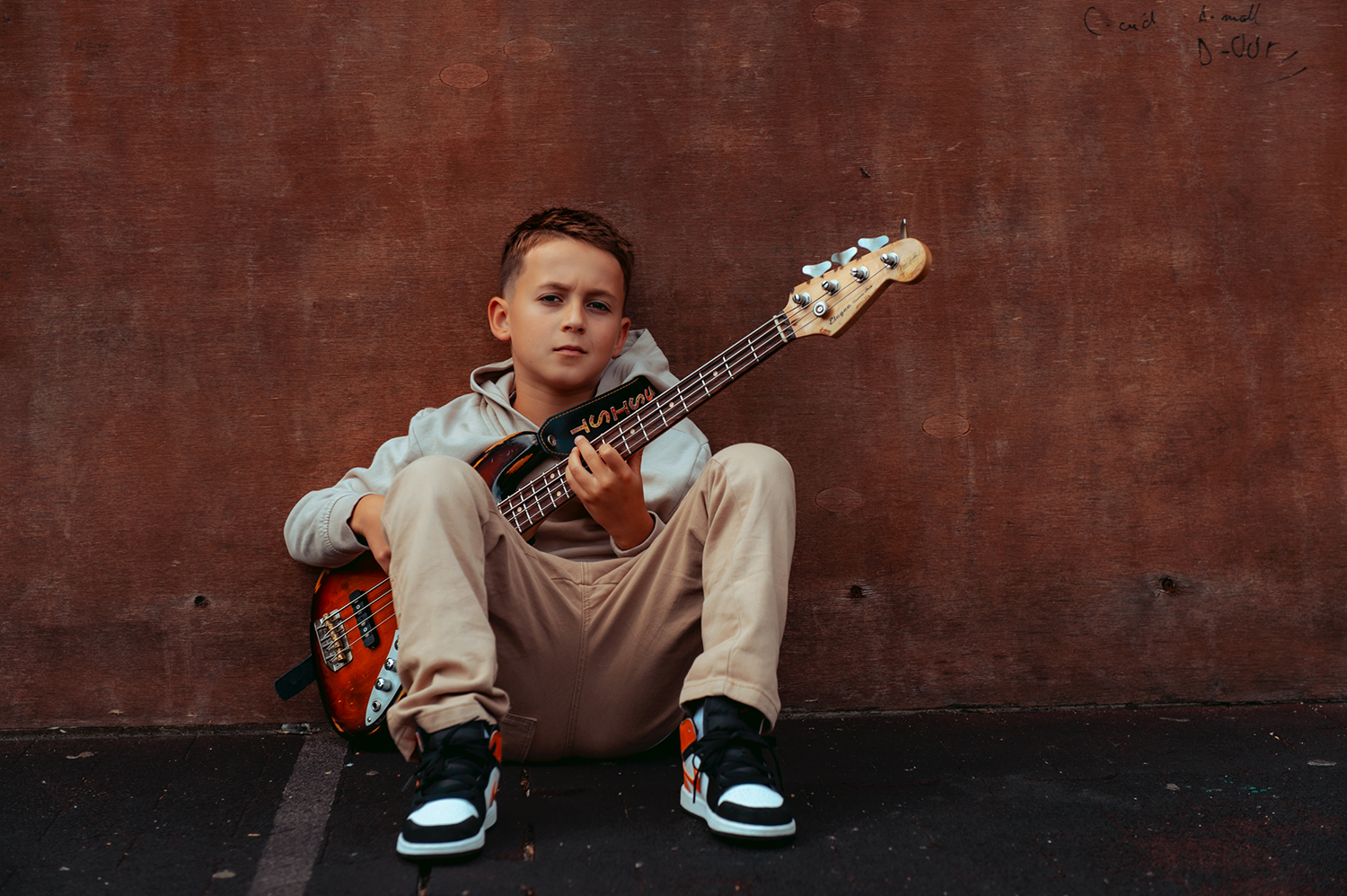 V skladbe sa tiež nachádzajú aj muzikanti ako ich dlhoročný kamarát, gitarista Thomas Seminar Ford z UK či americký trubkár Jeremy Turgeon. Bratia Hodekovci v plnom prúde pripravujú aj Aronové debutové EP pod názvom "The Seed", na ktorom bude odhadovane 7 skladieb s rôznymi domácimi či zahraničnými hosťami.
"Približne pred dvoma rokmi sme si začali doma zariaďovať domáce nahrávacie štúdio, takže stále, ak mi niečo nové napadne tak to rýchlo idem nahrať, neskôr to samozrejme rozvíjam a finalizujem s bratom," opisuje proces tvorby Aron. "Častokrát si ľudia myslia, že môj mladší brat nemá detstvo na základe toho čomu sa venuje, ale je potrebné povedať, že okrem toho, že hudbu berie ako zábavu, nie je nútený nad ňou sedieť a miluje aj športy, či akékoľvek štandardné detské aktivity," zdôrazňuje jeho starší brat.
A prečo by nemal vynechať bežný poslucháč túto skladbu, respektíve vypočuť si Arona až do konca?
"Ťažko nato odpovedať, ale ak by som musel, tak asi preto lebo Aronov cit pre hudbu je úplne niekde inde ako sme bežne zvyknutí pri umelcoch a je nesmierne vyspelý aj po technickej stránke, takže vie zachytiť atmosféru celkovej skladby tak ako keby ste počúvali vyžitého, staršieho skladateľa, čo je nesmierne vzácne v umeleckej sfére, a aj preto je označovaný za svetový fenomén a právom", uzatvára David "H0wdy" Hodek.
https://www.youtube.com/watch?v=oBRou4Uz3Pk
https://www.instagram.com/aronthebassist/
https://www.facebook.com/aronthebassist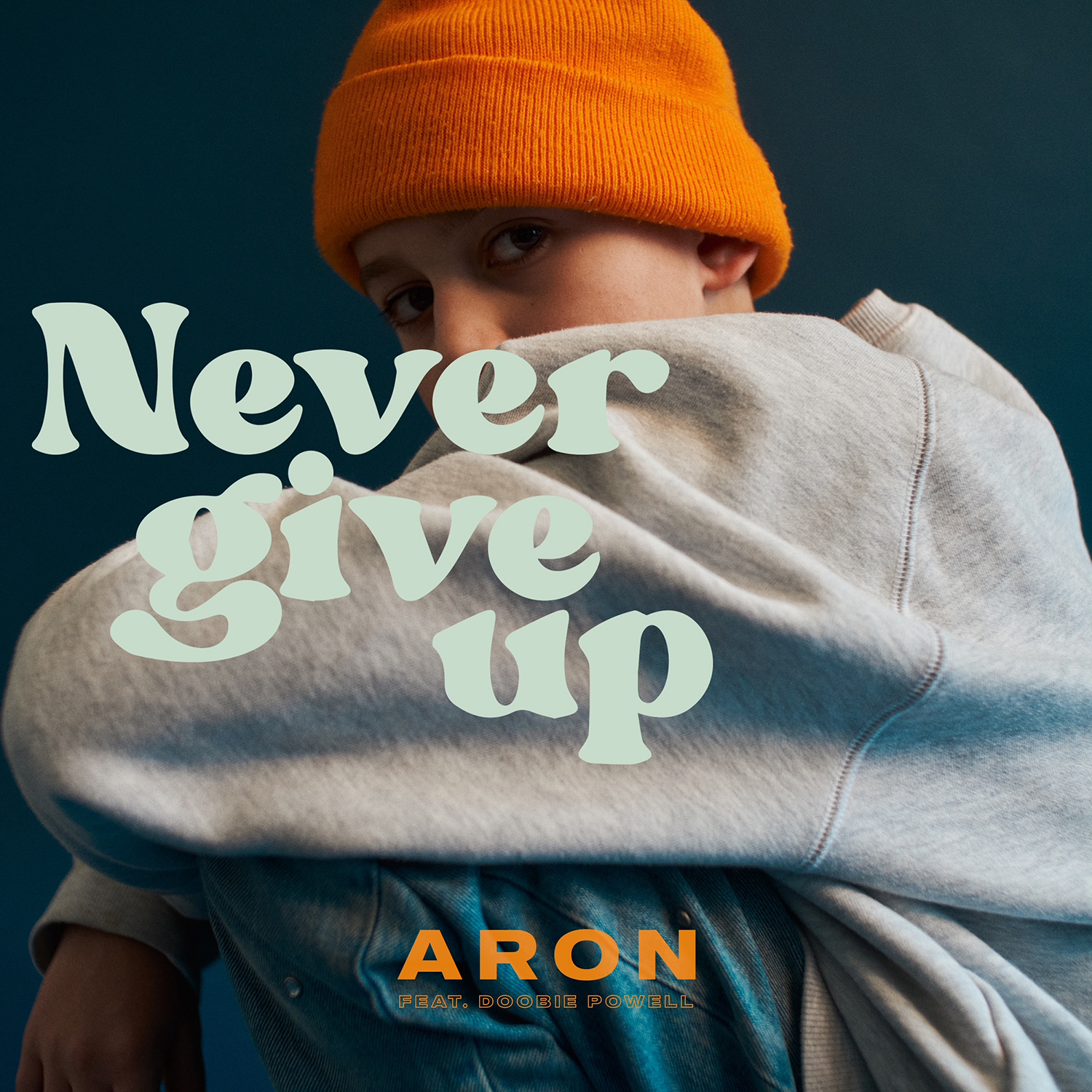 Zdroj: PR/BRAND MANAŽÉR JANA TRELLOVÁ/RUKA HORE