Elizabeth Kopecká získala v poslednej sérii Česko Slovenskej SuperStar strieborné finálové umiestnenie i priazeň mnohých divákov v Čechách aj na Slovensku. Charakterizuje ju presvedčivý hlasový prejav a jej poznávacím znamením je zaujímavá farba hlasu. Elizabeth nie je na hudobnej scéne úplný nováčik. Už dávnejšie spolupracovala s uznávaným producentom Janom P. Muchowom, ktorý sa stal akýmsi mentorom jej hudobnej tvorby. Až účasť v SuperStar však bola definitívnym odrazovým mostíkom k jej súčasnej hudobnej kariére.
"Skúsenosť v Superstar mi dala veľmi veľa, pretože som sa utvrdila v tom, čo chcem v živote robiť a čo ma napĺňa. Vážim si svoje umiestnenie v súťaži, pretože som uspela proti skvelým spevákom. Tá skutočná súťaž sa pre mňa však začína až teraz, kedy sa ukáže, či mám na to, udržať sa v hudobnom priemysle," hovorí odhodlane Elizabeth.
V prvý deň letných prázdnin, 1. júla oficiálne vstúpila na hudobnú scénu už pod umeleckým menom ELIZABETH prostredníctvom debutového singla "Summer Boyfriend" – v spolupráci hneď dvoch producentov – Jana P. Muchowa a mladého, 20-ročného talentovaného muzikanta Prokopa Korba, ktorý vystupuje s vlastným projektom Badfocus. Pieseň je hudobnou autorskou spoluprácou Elizabeth a Prokopa a s nadhľadom hovorí, ako si ideálne "zariadiť" pohodové leto.
"Verím, že pieseň Summer Boyfriend je tým pravým 'otvárakom' mojej kariéry po SuperStar. Keď sme song skladali, takmer hneď sme s Prokopom vedeli, že toto je TEN song, ktorý by mal ísť von ako prvý. Refrén sa nám dostal pod kožu okamžite a to je pre mňa vždy správne znamenie. V skladaní piesní sa považujem za nováčika, ale už viem, čo sa mi páči, a čo nie. Keď to tam pre mňa nie je hneď, idem od songu preč a snažím sa vymýšľať veci, ktoré ma bavia na prvé vypočutie," predstavuje svoj debutový singel speváčka a dodáva:
"Dúfam, že sa bude Summer Boyfriend páčiť. Je to pre mňa song plný slnka, leta, naivity a bláznovstva. Rada čítam romány a vždy ma fascinovala letná láska, preto som sa rozhodla o nej napísať. Len som to trochu prehnala a odvážila som sa byť drzá, možno preto sa mi môj refrén páči. Je odvážny a niekedy je pekné vyjsť z komfortnej zóny."
Pieseň dopĺňa videoklip, kde sa objaví populárny český herec Vladimír Polívka, pre ktorého je to prvá participácia na hudobnom videu. Výsledná podoba videa svedčí o tom, že si všetci zúčastnení pri natáčaní užili veľa zábavy.
Tohtoročné leto strávi Elizabeth na koncertných pódiách, vrátane niekoľkých vystúpení na letnom turné Mareka Ztraceného, či na významných spoločenských podujatiach. Súbežne bude pracovať spoločne so svojím producentským a autorským tímom na ďalšom repertoári pre svoj debutový album.
Multilink: https://Elizabeth.lnk.to/SummerBoyfriend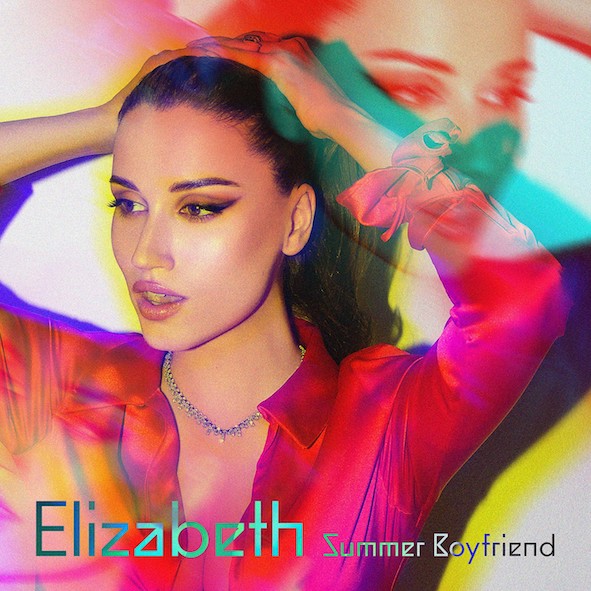 Zdroj: TS