Mladý, šikovný DJ a producent zo západného Slovenska, dokonca priamo z Bratislavy menom PROGREZ má ako producent za sebou už niekoľko vydaných tanečných trackov. Ten posledný s názvom Escape má silný beat a PROGREZ v ňom prináša atmosféru synthových zvukov, ktoré zanikajú a opäť sa objavujú, v drope môžete chvíľu snívať a potom opäť cítite ten "progrez" a únik do silnej tanečnej časti. Kategória – tancujeme.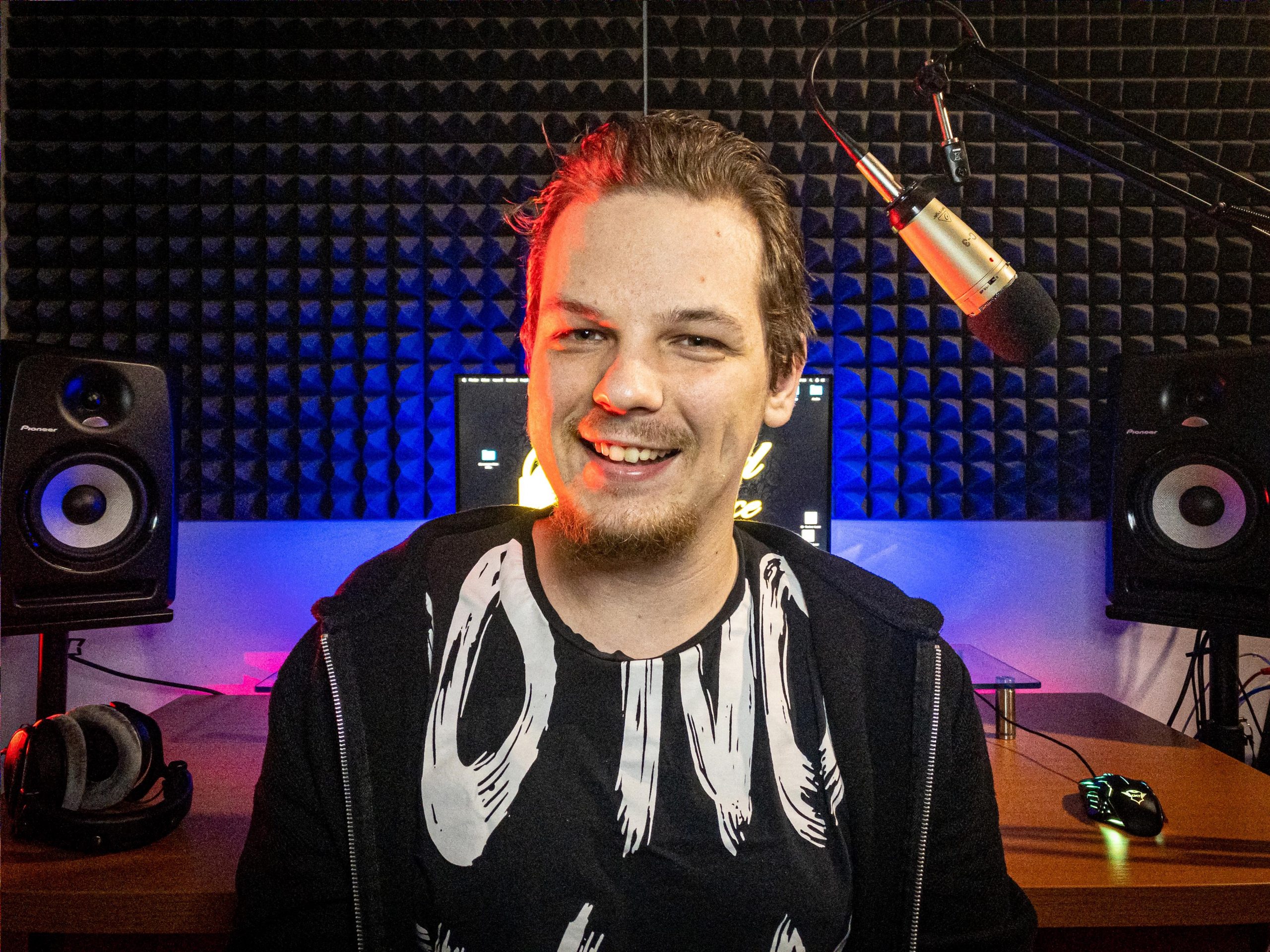 FB: DJ CAMP
Beatport: DJ Camp Label
Preview: https://www.youtube.com/watch?v=3VuTp2lGt1U
www.djcamp.sk
DJ Camp Label má na "svedomí" svoj 29 release, Bratislavského talentu v oblasti DJingu a producingu Patrika Salčáka v " brandži" známeho ako PROGREZA. Pre čitateľov sme PROGREZA takto na diaľku vyspovedali:
PROGREZ, čo spôsobilo, aká konštalácia okolností, že nie si v oblasti IT alebo logistiky, ale pôsobíš práve ako DJ a producent?
Svojím spôsobom som som nikdy neopustil IT, elektriku a počítačové technológie, ktoré som študoval. Pri produkcií aj pri DJingu by mal dobrý DJ/producent vedieť minimálne základy elektriny a programovania, aby vedel všetko správne nastaviť a aby dokázal svojím divákom dať čo najlepšiu kvalitu. Ale nevenujem sa tomu priamo, nie je to môj primárny zárobok. Jednoducho v tejto brandži sa pohybujem už 11 rokov a proste, keď som videl, že ma to baví a že mi to aj zarába a má to aj budúcnosť, tak som sa tomu začal venovať viac menej naplno.
Nie si úplný začiatočník, máš na svojom konte už niekoľko releasov, povedz nám o nich, koľko ich je, a na ktorý si zatiaľ najviac hrdý?
Haha, nie som úplný začiatočník ale ani pokročilý :D v momente tohto písania mám na konte 6 oficiálnych releasov a 2 bootlegy. Každý z týchto releasov má úplne iný zvuk a celkovo sa ešte sám objavujem a vytváram si vlastný zvuk, čo môže trvať roky. Niektoré releasy sú silné elektro, niektoré zase house, niektoré melodic techno, ale chcel by som sa vybrať viacej tým melodickým štýlom. Nedá sa povedať, na ktorý som najviac hrdý, sú to ako moje deti a to sa ťažko hovorí, na ktorý je človek najviac hrdý. Ale keby, že si musím vybrať jeden, tak to bude práve "Escape" , ktorý onedlho výjde na DJ Camp Labely.
Cítiš sa viac DJom alebo producentom?
Ako som už povedal hrám aktívne 11 rokov a aktívne produkujem len 3 roky … Aj keď sa teraz produkovaniu venujem podstatne viacej ako DJingu, aj si podstatne viacej o tom študujem ako o DJingu, tak stále si myslím, že som viacej DJ ako producent. Ale dúfam, že jedného dňa budem môcť byť tak dobrý producent ako som DJ.
Kto a akí producenti Ťa ovplyvnili?
Ja by som začal skôr otázkou "akí DJi Ťa ovplyvnili", presne kvôli predošlej otázke. Ako DJi to budú 100% L.co & Conspi, ktorí najviac ovplyvnili to, že aký som DJ, boli to predsa moji učitelia. Čo sa týka produkcie, najviac som bol ovplyvnený autormi ako Fabrication, Nora En Pure, UMEK, CID a Camelphat, z každého si zoberiem niečo a vytvorím z toho niečo vlastné.
My vieme, že máš aj svoju dennú prácu, kde to je a neobmedzuje Ťa Tvoje povolanie v umení tvoriť?
Pôvodne som si myslel, že ma to bude veľmi obmedzovať, ale potom som si tak uvedomil, že aj tak nestrávim celý deň za počítačom a pri tvorení hudby, priemerne tak 2 hodiny denne. Čo ma kvázi najviac tak obmedzuje pri umení sú všetky veci okolo toho ako robenie grafiky pre seba a iné labely, moja živnosť, tvorenie reklamy a podobné veci, to sa potom nazbiera a nazbiera a nakoniec nemám absolútne čas na hudbu. Ale dal som si taký mindset, že aspoň hodina denne na hudbu a zatiaľ mi to vychádza
Určite máš svoje producentské plány, prezradíš nám ich?
Tento rok by som chcel vydať nejakú komerčnejšiu skladbu aj s videoklipom. Neskôr chcem rozbehnúť svoje videosety, už mám celý koncept a crew, už len potrebujem čas, ale môj najväčší projekt na 2021/2022 je ešte tajnosť ;)
Ako prežívaš toto náročné obdobie?
Ale dá sa…, obrovská podpora je pre mňa moja priateľka a rodina. Chýbajú mi akcie, ale nemôžem povedať absolútne nič zlé, pretože práve vďaka COVID-19 som začal produkovať, začal som sa viacej venovať aj sebe a začal som investovať do budúcnosti, ale kebyže mám zhrnúť, tak prežívam naozaj veľmi dobre 
Je v Tvoja tvorba odrazom Tvojich zážitkov a prežitých skúseností?
Celkovo nie, individuálne áno. Každá skladba má svoju emóciu a príbeh a samozrejme ja cítim tie skladby inak ako poslucháči, ale predsa o tom je hudba, aby si každý vytvoril tú emóciu v sebe podľa seba.
PROGREZ, čo chceš poslucháčom svojho nového tracku Escape odkázať, aké posolstvo má táto skladba, ako by si ju charakterizoval a akému publiku je určená?
Ako som už povedal, táto skladba je pre mňa o to špeciálnejšia, pretože táto skladba je pre mňa prechod do iného štýlu, viacej melodického štýlu. Na základe tejto skladby sa bude odvíjať moja budúcnosť elektronickej hudby a môjho zvuku. Skladba je určená primárne na festivaly, ale vypeckujte si ju kľudne aj v aute :D
Ďakujeme za rozhovor, želáme Ti veľa poslucháčov a úspešnú producentskú kariériu.
TS: pripravil/ Ing. Erik Horváth, PR manager DJ Camp Label