Mezi tancem a orchestrací. Dánská trojice When Saints Go Machine vydává nové album So Deep inspirované spoluprací s klasickým orchestrem. Symfonie syntetického a živého, průnik mezi klasickou tvorbou a budoucí hudbou roztančí smíchovskou továrnu 18. října 2019.
Jde o tradiční postavení dvou rovin reality vedle sebe: taví se zde vlivy tří producentů, kteří ruší hranice mezi taneční hudební sférou, postpunkem a experimentátorstvím, mezi klubovým producentstvím a klasickou živou orchestrací. V průběhu let, kdy o When Saints Go Machine nebylo slyšet, se Nikolaj Manuel Vonsild, Jonas Kenton a Silas Moldenhawer věnovali svým vedlejším projektům (mj. Kenton Slash Demon).
Proměna ve způsobu skládání započala během spolupráce s Kodaňskou filharmonií na symfonickém převedení jejich dřívější tvorby. Nyní When Saints Go Machine na hudbu pohlíží jinak: v hraní i zpěvu, jsou soulovější a hutnější. "Pracovat s Kodaňskou filharmonií byl ten nejvýraznější projekt, který jsme si mohli představit. Nejdůležitější projekt," zdůrazňuje Nikolaj Vonsild, Společná tvorba vedla k prohloubení spolupráce, jež zrcadlí nadcházející So Deep (2019), album vycházející 8. října, tedy pár dnů před začátkem turné.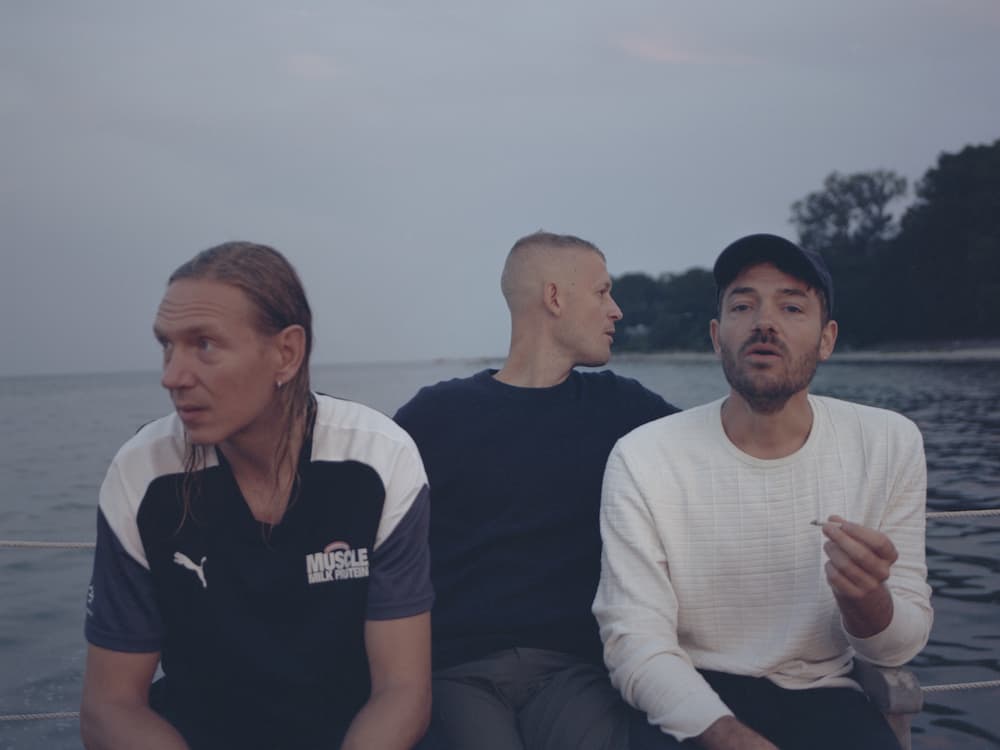 It's A Mad Love (2018), které změnu předznamenávalo a s nimž se přihlásili po pěti letech od druhého plnohodnotného alba, je oproti předchozím nahrávkám svobodnější. Opakování nadále hraje prim, vše ostatní je víc založeno na textuře a klasické gradaci. "Méně bicích, více atmosféry, přirozený vývoj," popisovali svůj počin. "Chceme dělat to, co nám přijde správně, nic z toho nyní není optimalizováno k zalíbení se komukoliv jinému, ovšem všichni sdílíme stejné emoce, takže by to mohlo zafungovat." Dané EP otevírá skladba, na níž hostuje Killer Mike z Run the Jewels.
Do Prahy se When Saints Go Machine vrací po osmi letech od jejich zastávky na festivalu Electronic Beats. "Jsou popoví i taneční, ale zároveň jim nechybí hrana," zněl jeden z ohlasů jejich tehdejšího vystoupení. "Volsild zpívá naživo stejně uhrančivě jako z desky." Party rozpoutají v pátek 18. října ve smíchovské továrně.
meetfactory.cz/when-saints-go-machine
whensaintsgomachine.com
musicserver.cz/electronic-beats-festival

Vstupenky:
350 Kč na meetfactory.cz
350 Kč (+ případné poplatky) v ostatních předprodejích
450 Kč na místě

Zdroj: MeetFactory