Tina a Nia prinášajú osviežujúcu novinku Maj Sa, ktorá je veľmi prekvapujúcim spojením dvoch populárnychspeváčok našej scény. V aktuálne vydanej skladbe sa spájajú dve hudobné generácie, Tina nám prinášala hity už na začiatku storočia a v septembri minulého roka sa vrátila späť vďaka nahrávke 'Čo Ak'. Nia sa zas širšej hudobnejverejnosti predstavila až pred dvomi mesiacmi vďaka songu Papier, ktorý na YouTube presiahol hranicu 124 tis.pozretí.

Tina a Nia prinášajú novinku s názvom Maj Sa
V latino novinke sa obe speváčky lúčia so svojimi polovičkami, ktorým posielajú jednoduché 'maj sa'. Chytľavý refrén pomôže skladbe dostať sa na výslnie dnešných sociálnych sietí a iste tomu pomôže aj hviezdny featuring vpodobe rodáčky z Prešova, Tiny.
Nia na svojej tvorbe pracuje s priateľom Filipianom už 7 rokov, no prelomovým bol až tento. Jej debutový song Papier predchádzal piesni Napíš Mi, obe dostali vlastný videoklip a nachádzajú sa na YouTubovom kanáli speváčky. Na ňom tiež nájdeme množstvo coverov, ktoré predchádzali jej populárnej slovenskej tvorbe. Zazmienku stoja jej pôsobivé harmónie v songu Leave The Door Open či Positions od Ariany Grande. Prvý featuring jej kariéry prichádza až dnes a nejde o len tak nejakú spoluprácu.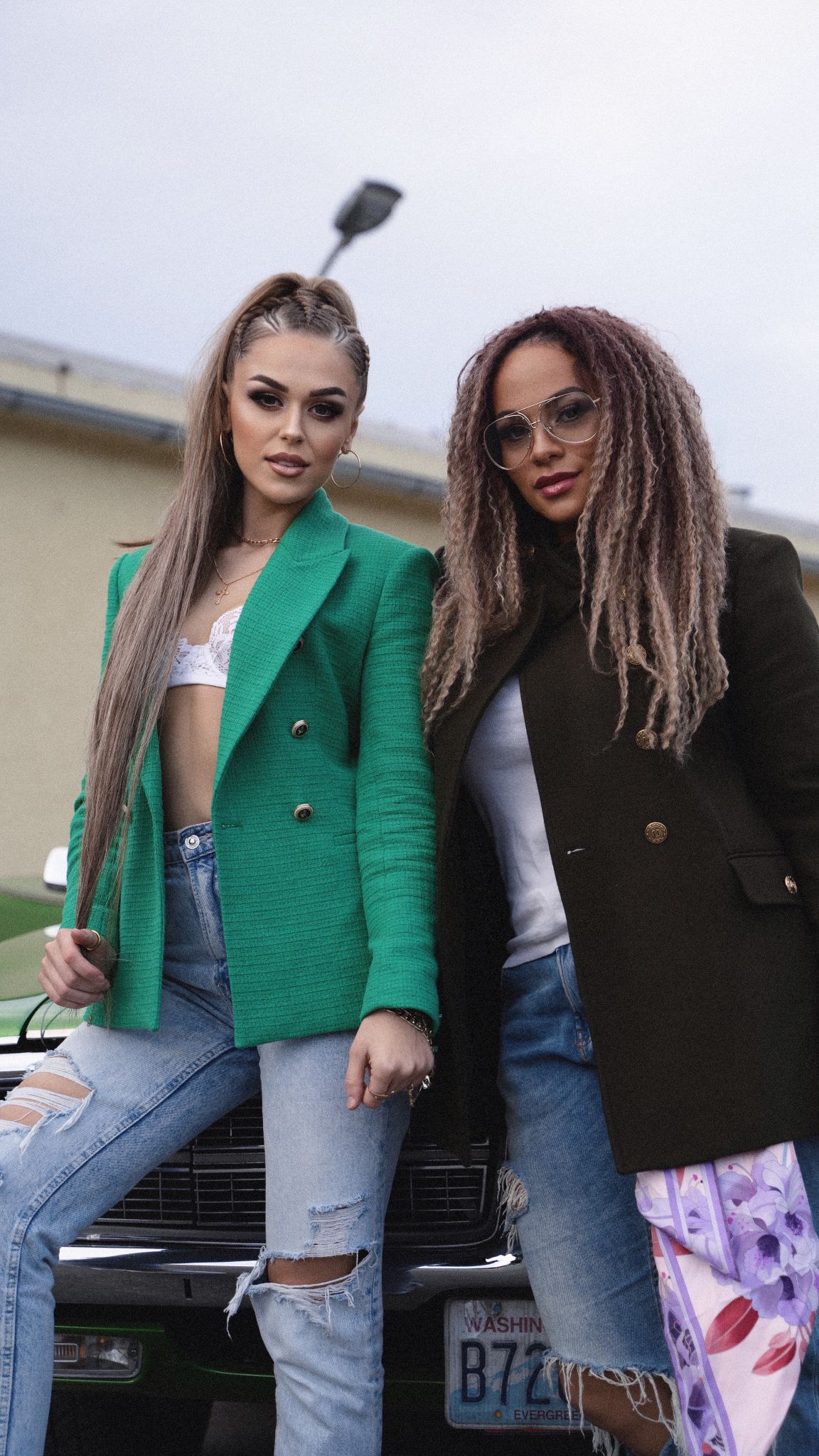 Hudobná cesta Tiny a jej kariérne úspechy
Vlastným menom, Martina Kmeťová, svoju hudobnú cestu odštartovala v roku 2003. V nasledujúcich rokochvydala, dnes stále známe skladby Story a Viem, že povieš áno, za ne a za celú svoju vtedajšiu tvorbu získala niekoľko ocenení. V roku 2004 sa dokonca stala Objavom roka a bola najhranejšou slovenskou speváčkou vnašich rádiách. Bola predskokankou legendárnych The Black Eyed Peas, spolumoderovala česko-slovenskúverziu televíznej súťaže SuperStar a jej štvrtý štúdiový album S.E.X.Y z roku 2011 krstil Róbert Fico. Zviditeľnila sa tiež songom Si Sám a spoluprácou s rapperom Rytmusom na legenárnej skladbe Príbeh. Okrem týchto významných počinov sa jej v živote narodili aj synček Leo a dcérka Tia Lilianna.
Jej comeback bol však ukážkový, v spolupráci s Jozefom Engererom potešili naše uši skvelou akustickou baladouČo Ak. Odvtedy už spolupracovala s Alanom Murínom, Majselfom, ADissom či Tomášom Maštalírom. S posledným menovaným nahrali titulnú skladbu Jedno ráno k filmu Známi neznámi, ktorý predstavuje slovenskú verziu filmu Perfetti sconosciuti.
Tina prostredníctvom tohto singlu ukazuje svojim fanúšikom svoju ďalšiu hudobnú tvár a podľa jej slov nejde o ichposledné spojenie:
"Po mnohých singloch s vážnymi témami som sa rozhodla pre odľahčenejšiu, čo však v žiadnom prípade neuberie kvalite, práve naopak. Filipian aj Nia majú v sebe obrovský potenciál a som rada, že sme sa našli, máme pred sebou ešte veľa projektov." – Tina pre news.rukahore.sk
Čo hovoríš na novinku od Tiny a Nii s názvom Maj Sa? Si fanúšikom latino hudby, alebo jednej zo speváčok? Podeľ sa s nami o tvoj názor dolu v komentároch, alebo na našom Facebooku či Instagrame! Kukni sa tiež na náš shop, na ktorom vždy nájdeš množstvo hudby a merchu, shop.rukahore.sk.
Pre viac noviniek zo sveta hudby klikaj sem!
Zdroje: YouTube, Wiki, radiokosice.sk