Spisovateľka, autorka rozprávok Diana Mašlejová má pre deti novinku – audioknihu Ako sa máš, Izabela? Jej hrdinkou je rómske dievčatko Izabela, žije v osade, vyniká nadpriemernou bystrosťou a túžbou po vzdelaní. Od naplnenia snov ju však nedelia ani kúzla, ani čary, ale naozajstné prekážky. Príbeh plný odhodlania je určený školákom a rozpráva ho herečka Dominika Žiaranová. Audiokniha vychádza vo vydavateľstve Real Music House.
"Izabela je výnimočné, a predsa celkom obyčajné dievča. Nie je iná pre farbu svojej pleti – je iná, pretože je citlivá, múdra a ctižiadostivá. Napriek tomu, že túži veľa dokázať, sníva aj o bežných, no veľmi dôležitých veciach. O láske, o priateľstve, o prijatí," hovorí autorka, ktorá do príbehu pre deti vniesla aj tému národnostnej menšiny. Po rozprávkach V modrej izbičke a Kráľovskí agenti je to jej tretia audiokniha.
Diana Mašlejová je slovenská spisovateľka, rozprávkarka, literárna publicistka a autorka učebníc slovenského jazyka pre deti prvého stupňa základných škôl. Vydala viacero kníh pre deti, z ktorých najobľúbenejšie sú: Stratený zajko v Paríži, Stratený zajko na Islande, V modrej izbičke, Tajný cirkus či Kráľovskí agenti.
"Audiokniha Ako sa máš, Izabela? je iná v tom, že tentoraz mojím literárnym hrdinom nie je žiadna abstraktná rozprávková bytosť, ale dievča. V audioknižke nenájdete kúzla, čary, ani žiadne zázraky. Život však píše nemenej pútavé príbehy," dodala jedna z najobľúbenejších súčasných slovenských rozprávkariek.
Malé dievča žije v osade, vyniká nadpriemernou bystrosťou a túžbou po vzdelaní. Sociálna poradkyňa Zuzka, ktorá rodinu navštevuje, prehovorí rodičov, aby ju poslali do školy v meste. Izabela sa ocitá v zmiešanom kolektíve, kde sa cíti akosi inak. To kompenzuje intenzívnejším venovaním sa školským povinnostiam, v ktorých čoraz viac exceluje. Autorka ponúka osobný pohľad malého dievčaťa, ktoré túži, sníva, no vidí pred sebou množstvo prekážok. Nevystupuje tu nijaký abstraktný zloduch – negatívnym hrdinom je v tomto prípade odsúdenie, pohŕdanie, ponižovanie, podceňovanie a celý balík krívd, s ktorým sa stretávajú rómske deti. Izabelkin príbeh sledujú čitatelia/čitateľky od nástupu na základnú školu až k jej veľkému dňu, prijímacím skúškam na osemročné gymnázium, kde musí čeliť prekvapivým udalostiam.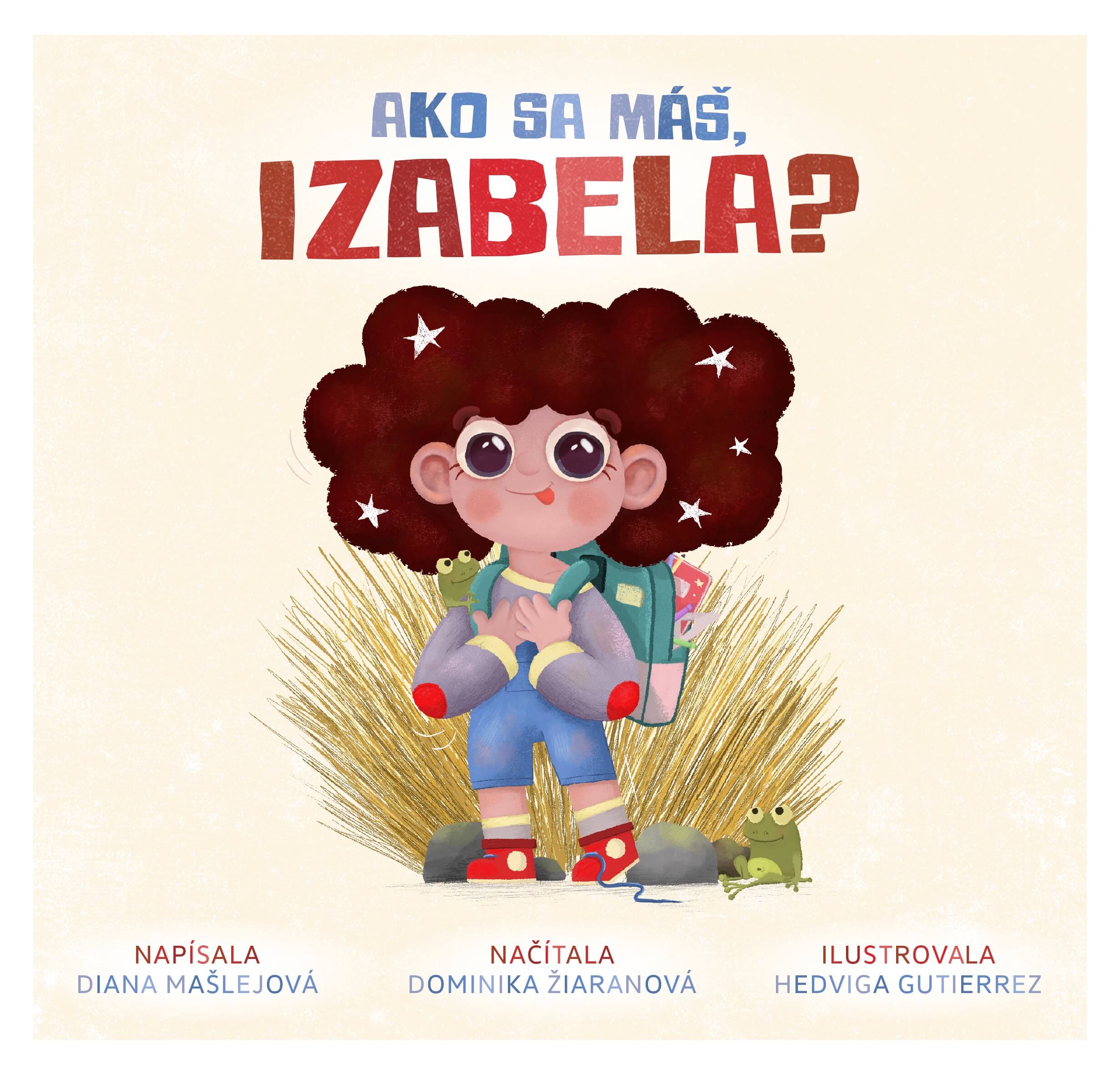 Obálku knihy ilustrovala talentovaná ilustrátorka Hedka Gutierrez, ktorá ilustrovala známe knižky Ňuňo,Záhada knižnice na konci ulice či Plecháč Bob.
Audiokniha Ako sa máš, Izabela? vychádza vo vydavateľstve Real Music House, ktoré počas svojej jedenásť ročnej existencie kreuje pomyselnú mapu rôznych žánrov, tvorcov, interpretov, spoluprác a aktivít rôzneho charakteru, ako sú workshopy, rozhovory, audioknihy a podobne.
Zdroj: Zuzana Golianová, Mediálna podpora vydavateľstva Real Music House