Spevák kapely Akustika Pavol Kovaľ vydáva pod názvom Kopa svoj prvý sólový album Pozerám do výšky. Novinka obsahuje 12 slovenských piesní a nahral ju v domácom štúdiu Martina Sejka v Prešove. Album má pestré muzikantské obsadenie a naživo ho Pavol Kovaľ predstaví s hudobníkmi, ktorí ho aj nahrávali už tento štvrtok 15.7. v prešovskej Christianii.
Pavol Kovaľ vyberal na svoju sólovú nahrávku zo sedemnásich skladieb. Dvanásť z nich spracoval v uplynulom roku ako demá a s nimi prišiel aj do štúdia. "Niektoré pesničky vznikli ešte pred tým, ako som začal hrať v Akustike. Do Akustiky sa ale nehodili a roky na nich nebol čas. Niektoré ľudia budú poznať z rôznych jam sessions," hovorí o novinke Pavol Kovaľ.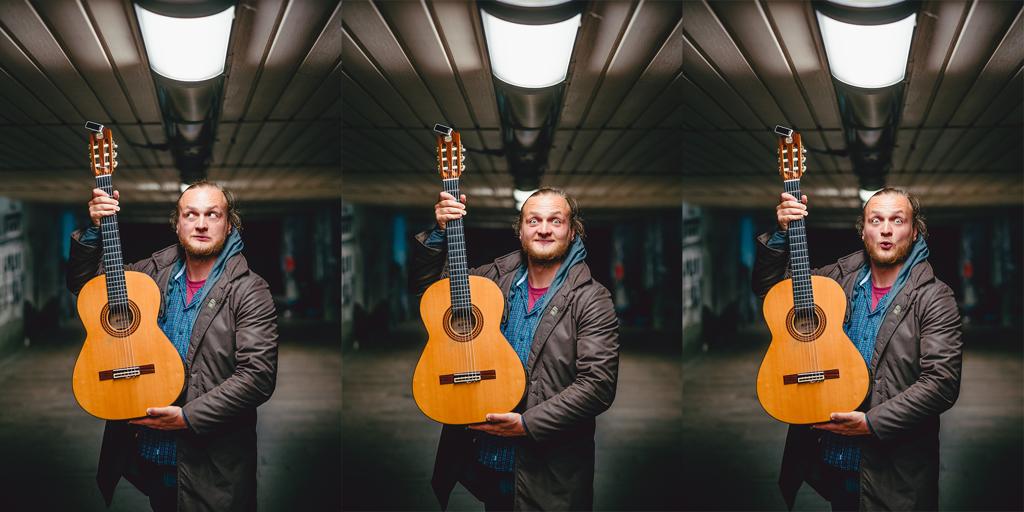 Pozerám do výšky nahrával Prešovčan u svojho kamaráta, Martina Sejka, v jeho domácom štúdiu, ktorý je veľkým podporovateľom tunajšej hudobnej scény. Basgitaru a kontrabas nahral Tomáš Durkáč (Akustika, Heľenine Oči), bicie Filip Činčala (Akustika), gitary Miloš Humeník (HPDB), akordeón Peter Sabol, klavír Martin Husovský (Komajota, The Ružbachs) a trombón Gregor Chalupecký (Akustika, koncertný člen Heľenine Oči). Vokáli naspievali Stanka Kašperová, Marianna Bódy, ktorá takisto otextovala polovicu piesní na albume a vokálmi a jedným textom prispela tiež Kika Medvecká.
"Sú to veľmi osobné piesne a fanúšikovia ma objavia v úplne inej polohe ako to bolo v Akustike. Nie je to reggae, ale sú melancholické aj smutné pesničky. Táto hudba je na posedenie a počúvanie. Je predovšetkým o textoch, aj keď je veľmi bohatá po hudobnej stránke," hovorí spevák o svojej sólovke.
Novinku uvedie do života krstný otec albumu, pesničkár a herec Ondřej Daniš už tento štvrtok 15. júna v prešovskej Christianii. Lístky sú k dispozícii na www.christiania.eu
Redakcia informoval PR manažér Edo Kopček
Foto: Pavol Kovaľ archív