Agentúra SHOW SLOVAKIA prinesie všetkým fanúšikom kvalitnej rockovej hudby open-air tribute koncert ROCK LEGENDS.
Už 25. júna 2022 v Bratislave v NTC Aréne zažijete veľkolepý tribute koncert rockovej hudby po prvýkrát na Slovensku. Tešiť sa môžete na päť plnohodnotných predstavení piatich najlepších tribute skupín zo Spojeného kráľovstva a USA počas jedného dňa. Okrem toho pre vás otvoríme strechu NTC arény, aby ste si priamo pod holým nebom užili veľkolepú šou.
Bude to naozaj výnimočné a skvelé!
Na koncerte vystúpia:
Not The Rolling Stones (UK) – tribute Rolling Stones
AC/DC UK – tribute AC/DC
GUNS N' ROSES Experience (UK) – tribute Guns'n Roses
Bon Giovi (UK) – tribute Bon Jovi
Help! a Beatles (USA/SLO) – tribute Beatles
Tešiť sa môžete aj na:
skvelého moderátora SiFon-a (bývalé rádio Anténa Rock),
žrebovania o hodnotné ceny,
stánky s rôznym občerstvením a nápojmi, ktoré budú k dispozícii celý deň.
Poponáhľajte sa! 25. jún 2022 – Bratislava – NTC Aréna
Kapacita NTC je obmedzená a počet vstupeniek limitovaný.
Dvere NTC Arény sa otvoria o 11:30 a koncert potrvá do 21:30.
Vstupenka je platná celý deň.
Lístky v predaji TU. Viac info na www.showslovakia.sk a na Facebooku a Instagrame.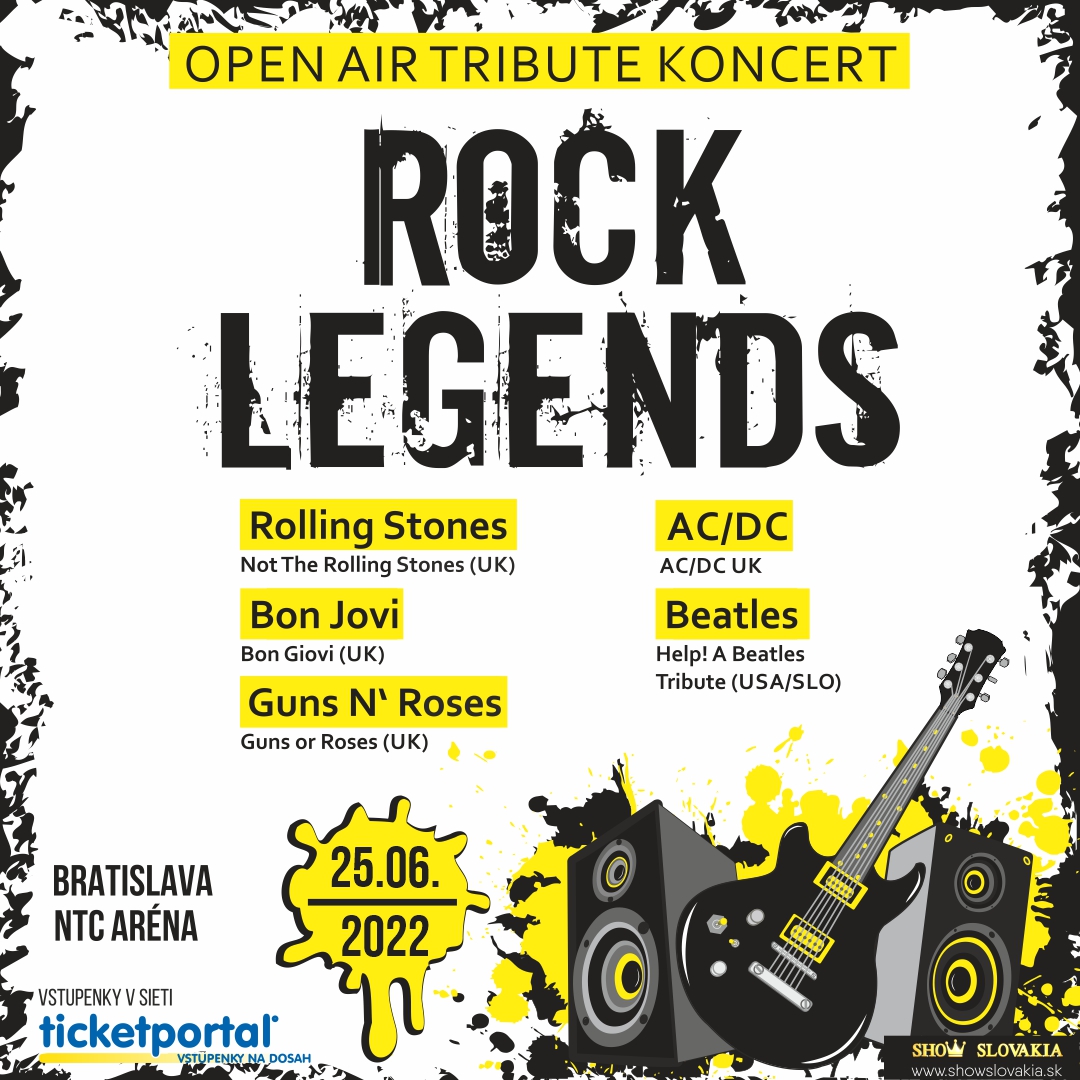 Zdroj: TS