Random Choices je rockové trio s farbami funku a popu charakteristické svojim energetický vystupovaním a častými hudobnými spoluprácami s rôznymi umelcami. Odohrali už množstvo koncertov v rodnom Trenčíne a okolí, na Slovensku, v Česku, ale aj v Rakúsku. Ich hudbu môžete poznať z rádia Slovensko, rádia Devín či iných.
Majú na konte EP Medzi nebom peklom a vedomím (2018), album Zrkadlová zem (2020), singel Romanca z réžie Jimiho Cimbalu (15.1.2021), rokenrolovú pecku Ghost Town (20. 4. 2021), ktorá sa teší veľkej priazni poslucháčov na Spotify ale aj na koncertoch a teraz prichádzajú s úplne čerstvou funky novinkou Ahoj.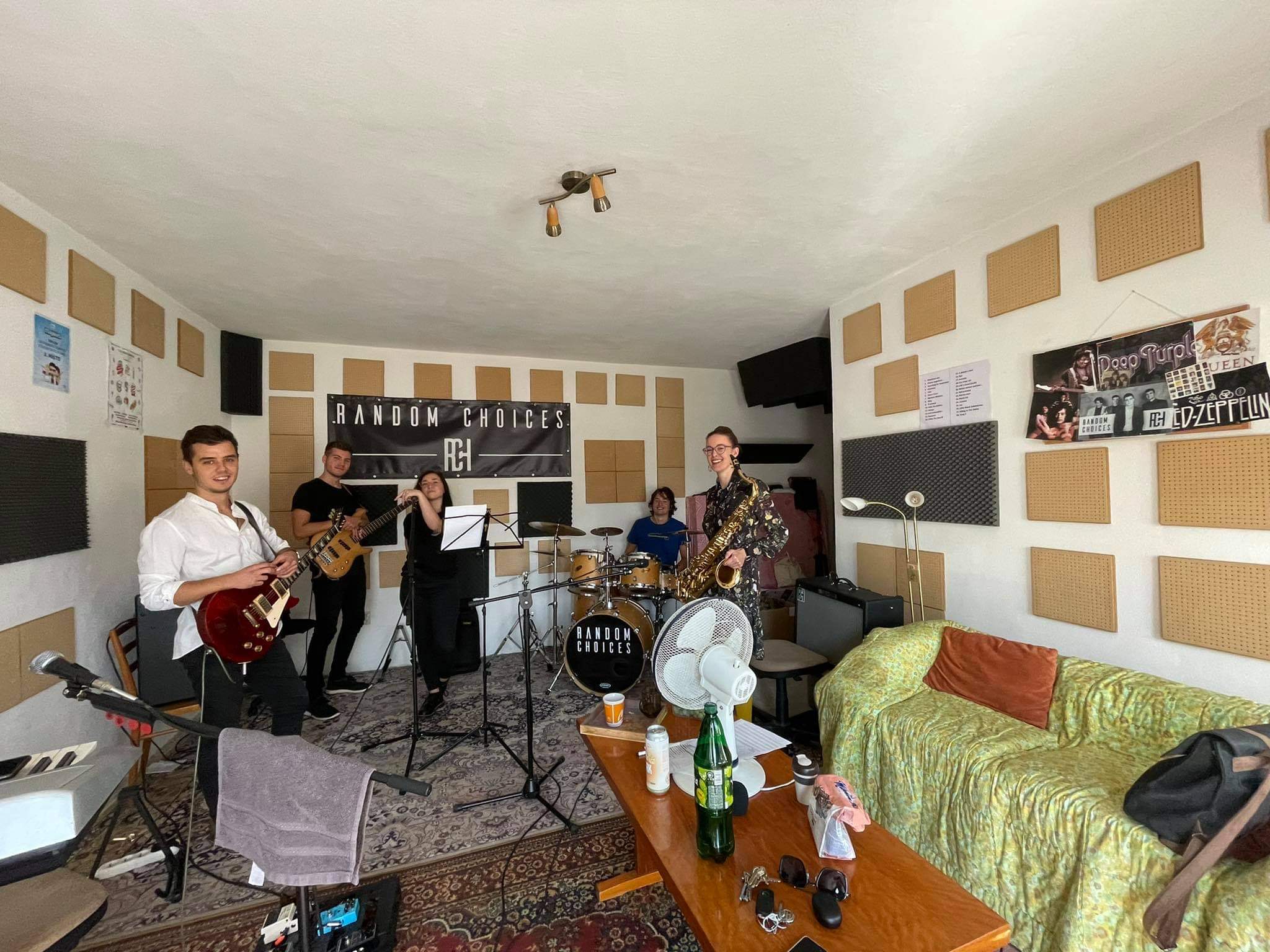 Hravý duet Ahoj prenáša poslucháča do príbehu čerstvo zamilovaného páru so všetkým, čo k začiatkom patrí. Nadšenie, nesmelé očakávania, motýle v bruchu a pocit, že bez seba nemôžeme byť ani sekundu. Ako už to ale býva, časom sa okrem týchto pocitov objavia aj prvé problémy a neistoty. A je už len na nás či chceme zatnúť zuby a problémy spoločne prekonať alebo to vzdať.
Ahoj je vlastne taký hudobný dialóg medzi Romanou Riedlovou a Marekom Hrdličkom. ,,Vážim si, že mi chalani dôverovali a vybrali si na svoj prvý duet zrovna mňa. Je to pre mňa opäť niečo nové a myslím, že to bola zaujímavá skúsenosť pre obe strany ," Romana Riedlová ku spolupráci s Random Choices.
Random Choices v novej skladbe naviazali na ich debutový album. Je v nej cítiť vplyvy funku či bossa novy. Vládne v nej zvuková farebnosť a rozmanité nástrojové obsadenie. V duchu prvého albumu sa nesie aj hudobná spolupráca so saxofonistkou Alžbetou Hajnou, ktorá si s kapelou zahrala už na minuloročnom singli Searchng for Inspiration. "Nahrávanie s Random Choices znovu potvrdilo, že tak ako sú skvelí hudobníci sú rovnako dobrá partia. Nácviky som si užila a teším sa na ďalšiu spoluprácu!" Betka Hajná o nahrávaní nového singlu.
"Pracovať s takýmito talentovanými hudobníčkami bola pre nás veľká radosť, ktorá je myslím aj dosť prítomná vo výslednom zvuku," opisuje vznik novej skladby autor a frontman kapely Marek Hrdlička.
Skladba bola nahratá v trenčianskom štúdiu v réžii Mariána Fera, s ktorým kapela už spolupracovala pri nahrávaní debutového albumu Zrkadlová zem.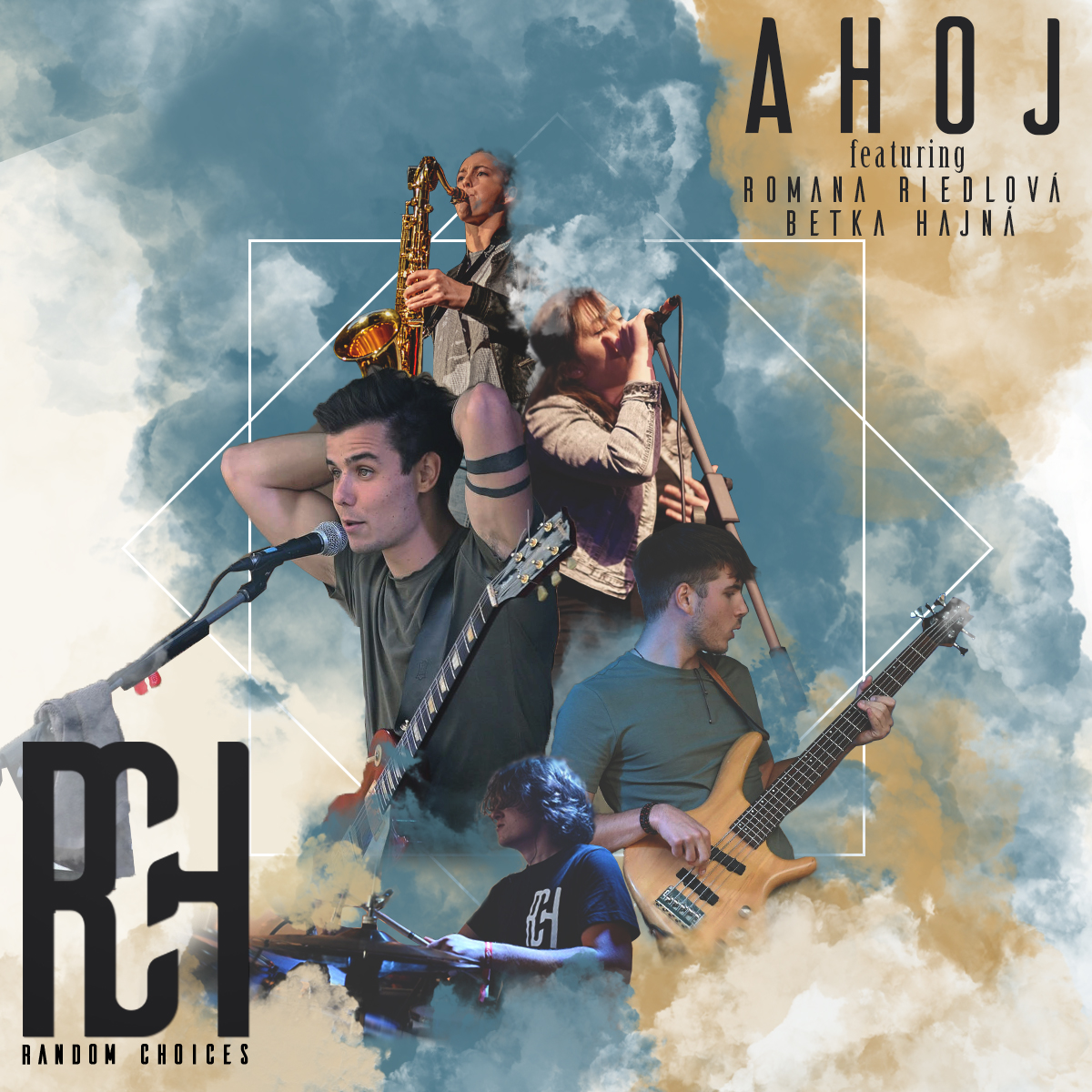 Random Choices – Ahoj (feat. Romana Riedlová, Betka Hajná)
Dátum vydania: 28. decembra 2021
Formát: Stream
Dĺžka: 03:49 min
https://spoti.fi/3z3rb37
https://youtu.be/1U7jJzs1xIA
https://www.facebook.com/randomchoicessk/
https://www.instagram.com/random_choices_sk/
https://open.spotify.com/artist/4zZ5OP7ARmKaz2fWQ4j29d
Zdroj: TS