Tvorcovia novej slovensko-českej rozprávky Zakliata jaskyňa predstavujú oficiálny trailer. Dielo režisérky a autorky scenára Mariany Čengel Solčanskej vzniklo počas náročného obdobia pandémie v priebehu celého roka a ochutnávku z neho si môžete teraz pozrieť.
Po prvýkrát v histórii bude v slovenskej distribúcii uvedený do kín slovenský film aj v cudzom jazyku, konkrétne v ukrajinskom dabingu. Zakliata jaskyňa má na Slovensku v dvoch jazykových verziách aj samotný trailer.
Uvedenie novej slovenskej rozprávky Zakliata jaskyňa bude jednou z dôležitých slovenských filmových premiér tohto roka. Veľkovýpravný film s medzinárodným obsadením vznikol v zložitých podmienkach nakrúcania, ktoré tvorcovia označujú za jedno z najnáročnejších v živote. Výsledkom je originálny rozprávkový titul, ktorý osloví nielen detských, ale aj dospelých divákov.
Tvorcovia v týchto dňoch predstavujú trailer aj vizuál filmu. Dynamické scény, prvky tajomna a prekvapivých zvratov striedajú slovenské prírodné scenérie. Prekvapením bude aj úloha hereckej hviezdy Táni Pauhofovej, ktorá netradične stvárňuje negatívnu postavu zlej kráľovnej. Zakliata jaskyňa dala hereckú príležitosť vychádzajúcim talentom ako sú Martina Zábranská známa zo seriálu Priznanie či Petra Dubayová, ktorá si predtým zahrala v thrilleri Sviňa. Na platen sa objavia s medzinárodným obsadením v podobe Ondřeja Krausa, Karla Dobrého či srbského herca Predraga Bjelaca známeho z filmovej série o čarodejníkovi Harrym Potterovi.
Režisérku a scenáristku Marianu Čengel Solčanskú pri písaní príbehu inšpirovala klasická slovenská rozprávka Soľ nad zlato a z pohľadu výtvarného uchopenia aj diela Mahuliena Zlatá panna a Kráľ drozdia brada. "Témou každej rozprávky je boj dobra a zla. Dobro, krása a láska by mali vždy víťaziť nad zlom a nenávisťou. Aj táto rozprávka je o nádeji, že sa nakoniec všetko dobre skončí," hovorí Solčanská.
Aj tvorcov rozprávky Zakliata jaskyňa krátko po jej dokončení zasiahli aktuálne udalosti na Ukrajine. Rozhodli sa preto ďalej podporiť posolstvo nádeje jej príbehu a ako gesto prijatia pre ukrajinské deti na Slovensku pripraviť aj verziu s ukrajinským dabingom.
Postavy nadabovali aj známi herci Jevgenij Libezňuk a Michal Hudák. Princezné Adu a Lenu v podaní Martiny Zábranskej a Petry Dubayovej dabujú dve ukrajinské dievčatá, ktoré sa momentálne nachádzajú na Slovensku a tvorcovia ich našli cez inzerát na sociálnych sieťach.
"Keď prišla ponuka nadabovať Zakliatu jaskyňu do ukrajinčiny, ja ani moji kolegovia sme neváhali ani sekundu. Je to predsa pre deti, ktoré sú nedobrovoľne mimo svojich domovov a potrebujú počuť niečo, čo im je blízke," hovorí herec Michal Hudák, ktorý v Zakliatej jaskyni dabuje negatívnu postavu Oplana. "Viete si predstaviť tie tisíce ukrajinských detí, ktoré zrazu v cudzej krajine uvidia rozprávku v rodnom jazyku? Veď to je krásne."
Zakliata jaskyňa vzniká v produkcii spoločnosti ATTACK FILM. Koproducenom sú Rozhlas a televízia Slovenska, spoločnosť Flamesite, FilmWorx Studios, BA Production- Hungary, Dana Volákova. Vývoj a výrobu finančne podporil Audiovizuálny fond. Distribútorom na Slovensku je Garfield Film.
Rozprávka Zakliata jaskyňa bude mať premiéru symbolicky pri príležitosti Medzinárodného dňa detí 1. júna 2022.
Oficiálny trailer: https://youtu.be/w4TF7R87sP0
Trailer v ukrajinskom dabingu: https://youtu.be/2iWWCFZ9CyE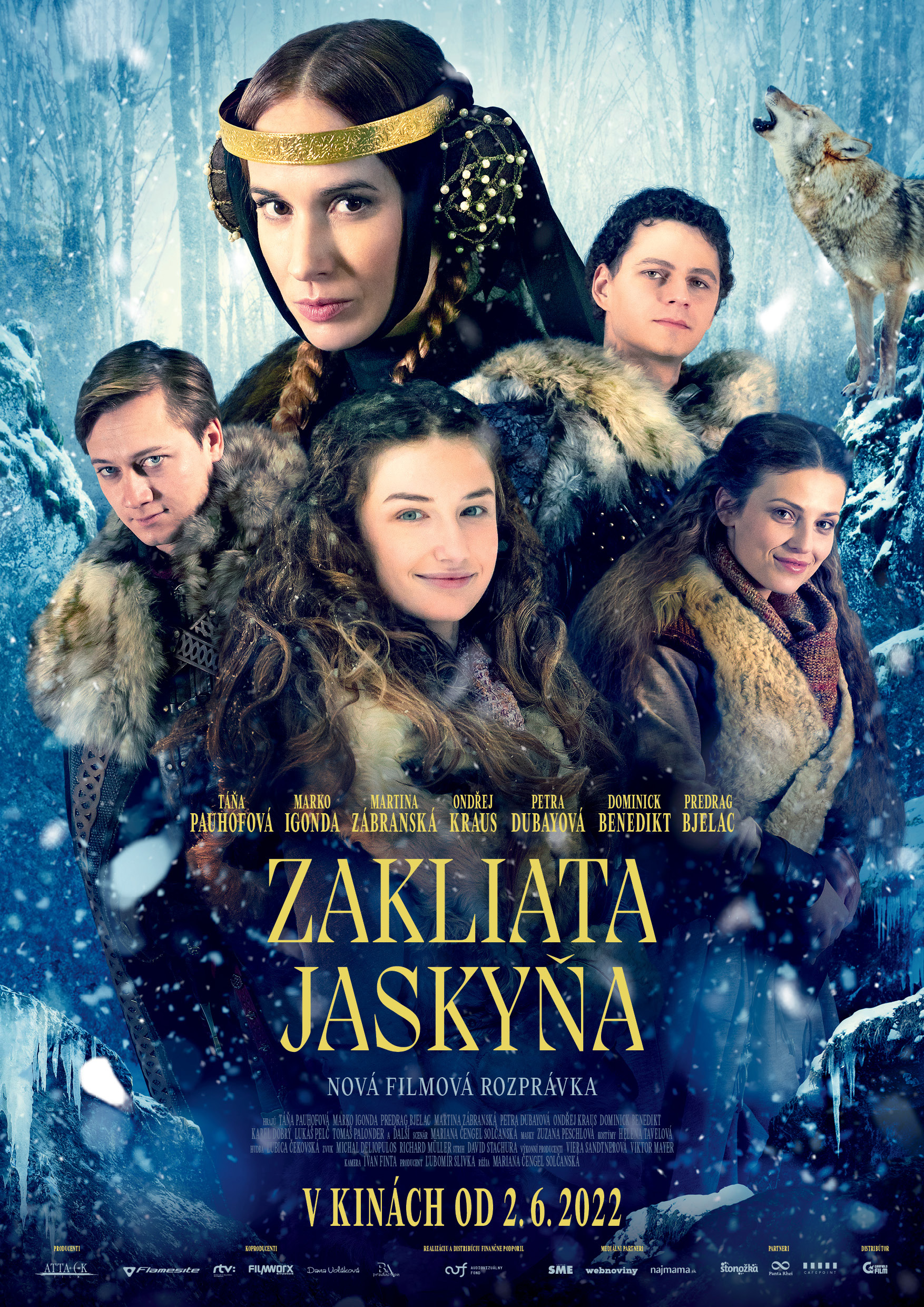 Zdroj: TS