Slovenská speváčka Karin Ann má za sebou prvý rok na hudobnej scéne a svojimi skladbami púta stále väčšiu pozornosť doma i v zahraničí. Najnovšie sa jej to podarilo s aktuálnym singlom babyboy, ktorého videoklip obstál v medzinárodnej konkurencii a získal ocenenie Munich Music Video Award.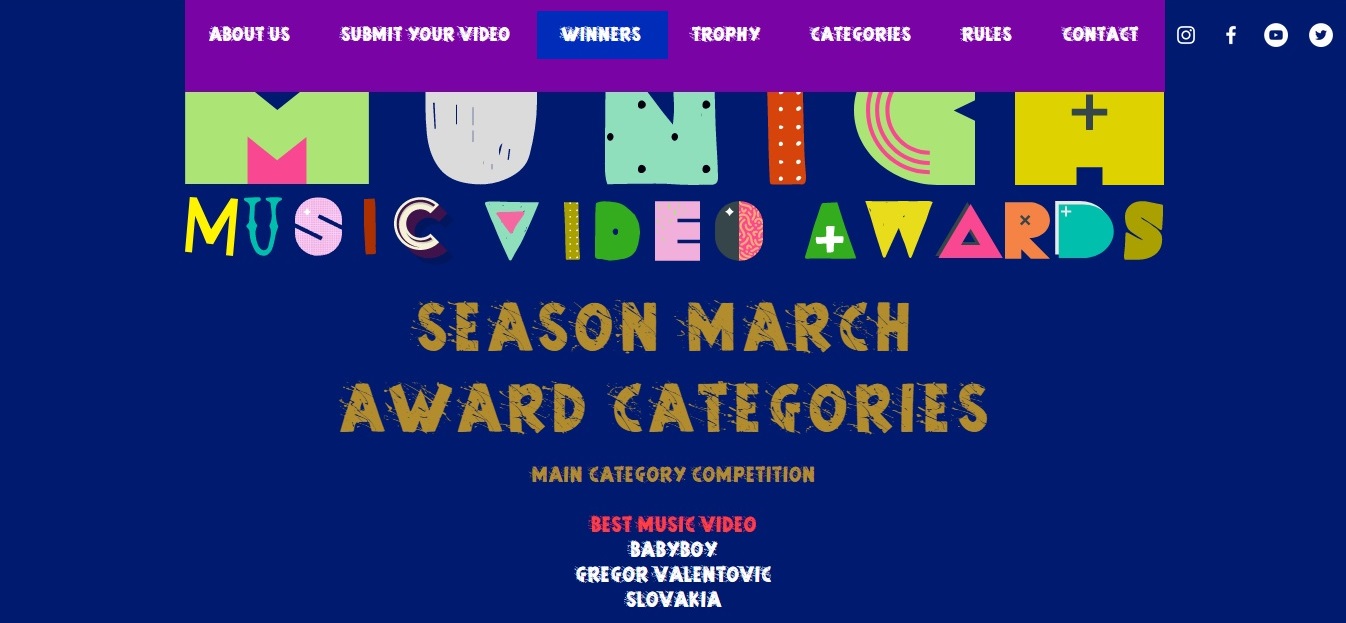 Munich Music Video Awards: www.mmvawards.com
Videoklip babyboy, ktorý ukazuje známe príklady utláčania a diskriminácie od 20. rokov minulého storočia až do súčasnosti, bol nominovaný v kategóriách Best Music Video a Best LGBT Music Video. Karin sa podarilo premeniť jednu z dvoch nominácií – babyboy si napokon odniesol ocenenie v kategórii Best Music Video. "Je super nielen dostať ocenenie za niečo, do čoho ste dali tak veľa energie a práce, ale ešte je to aj moje prvé ocenenie, takže sa z toho veľmi teším a som rada, že to je za klip, ktorý rozoberá veľmi dôležité témy," vyjadrila sa Karin. Slávnostné odovzdávanie cien v Mníchove organizátori kvôli Covidovej situácii plánujú usporiadať až koncom októbra.
Porotcovia vyberali z viac ako 400 hudobných videí z celého sveta. Klip babyboy o celkové víťazstvo súťažil s hudobnými videami z USA, Španielska, Francúzska, Veľkej Británie či Taiwanu. "Klip Karin Ann zaujal porotu niekoľkými spôsobmi. Hudobné video sa od ostatných líšilo hlavne spôsobom, akým bolo zachytené, ale i témou. Porota ocenila spôsob a skutočnosť, že klip sledoval diskrimináciu v našej spoločnosti. To je dnes veľmi dôležité a sme radi, že mladí umelci chcú zviditeľniť otázky rozmanitosti a diskriminácie," uviedli organizátori Munich Music Video Awards vo svojej oficiálnej tlačovej správe s dodatkom, že porotu oslovila i práca s kamerou, herecké výkony, farbenie videa a tiež hlas speváčky i aranžmán piesne.
O víťazstve rozhodla 8-členná porota zložená z hudobných producentov, filmárov, režisérov a hudobníkov z Európy, USA a Singapuru. "Mená členov poroty sa menia v priebehu jednotlivých sezón festivalu. Môžeme odhaliť, že sú renomovanými odborníkmi vo svojich profesiách. Festival nechce byť komerčný, preto v porote figurujú najmä alternatívni umelci," informovali zástupcovia Munich Music Video Awards.
Víťazstvo v Mníchove je ďalšie zo série medzinárodných úspechov mladej slovenskej speváčky. Karin Ann stihla za krátky čas zaujať redaktorov amerických The New York Times, nemeckého Bildu či hudobnej stanice MTV a dostala pozvanie absolvovať ako predskokanka vypredané turné s poľskou hviezdou Sanah. Popri tom o jej klipoch píšu médiá v Česku, Maďarsku, Veľkej Británii i USA. Na Slovensku si aktuálny singel babyboy kvôli alarmujúco aktuálnemu posolstvu získal podporu všetkých najväčších mientvorných médií i viacerých osobností a aktivistov za ľudské práva, ktorí klip podporili na sociálnych sieťach.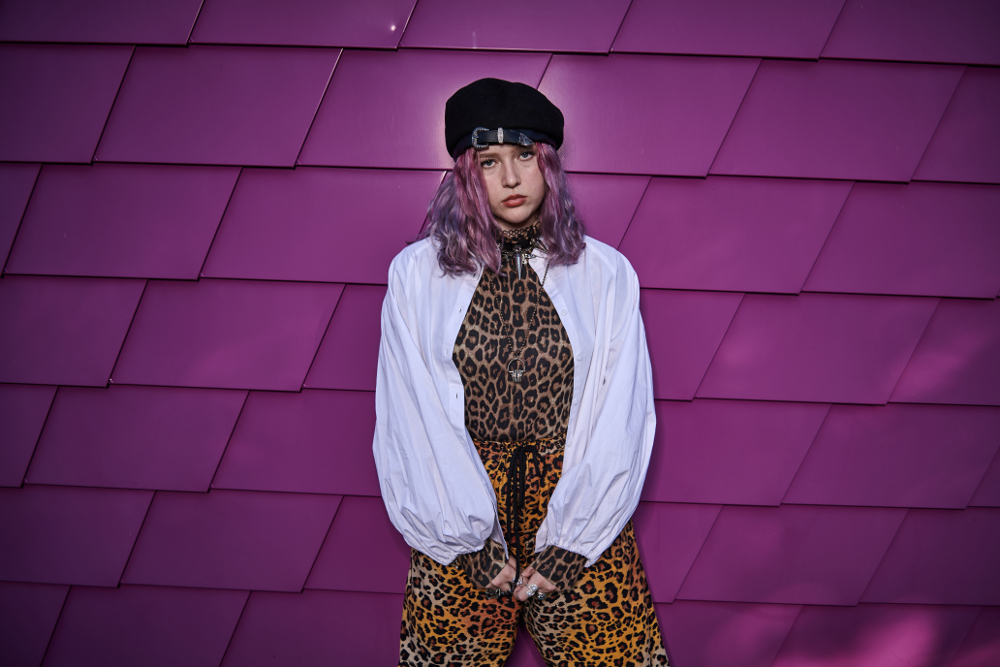 Videoklip babyboy vznikol pod režisérskym dohľadom slovenského filmára Gregora Valentoviča. Dej sa začína v 20. rokoch minulého storočia, kedy ženy nemali volebné právo, a postupuje do súčasnosti, pri čom poukazuje na harašment, genderovú i rasovú segregáciu, utláčanie LGBT komunity či zaužívané stereotypy žien ako vykonávateliek všetkých domácich prác a podobne.
Príbeh je koncipovaný do plynulého záberu, v rámci ktorého hlavná postava, herec Jakub Kotek, prechádza históriou a zažíva na vlastnej koži diskrimináciu v opačnom garde – v 20. rokoch nemôže voliť, neskôr je Afroameričanmi vytlačený zo svojho miesta v autobuse, stane sa objektom sexuálneho obťažovania a v gay bare ho ponižujú za heterosexuálnu orientáciu. "Dúfam, že táto pieseň a videoklip aspoň trochu prispejú k debate o celom probléme. Pretože sloboda každého sa končí tam, kde obmedzuje druhých," približuje Karin Ann dôležité posolstvo. Vo videoklipe si spoločne s ňou zahrali tiež Bára Votíková, brankárka českej futbalovej Slavie Praha a jej partnerka, profesionálna hráčka pokeru, Bára Mlejnková.
Za zvukom singla babyboy stojí dvorný producent Yungbluda, Brit Matt Schwartz a slovenský producent Tomi Popovič.
Munich Music Video Awards je nový medzinárodný hudobný festival so sídlom v Nemecku, ktorý udeľuje ocenenia umelcom z celého sveta v 32 audiovizuálnych kategóriách. Aktuálne má za sebou svoj prvý ročník a hlási sa k myšlienke podpory rozmanitosti a diverzity umenia, kultúr, žánrov a etník. Zoznam víťazov: https://www.mmvawards.com/firstseason
IG: https://www.instagram.com/itskarinann/
FB: https://www.facebook.com/karinannmusic
W: https://karin-ann.com/
Zdroj: SOUL FOR SHOW