Desmoďáci v novej zostave prichádzajú s novým, energickým singlom Svet nás dvoch. Tentokrát ku skladbe pridali aj koncertný videoklip so silným posolstvom.
Ako uviedol Robo Šimko, nový spevák tejto nitrianskej formácie: "Hudba je nádherná vec a dokonalý nástroj na odovzdávanie posolstiev. My sme sa už v skladbe Dokonalý plán, rozhodli ísť cestou, kde ľuďom ukážeme, že môžu dosiahnuť aj nedosiahnuteľné. V skladbe Svet nás dvoch dávame dôkaz o tom, že nechsa stane čokoľvek, treba vstať a ísť ďalej. Že aj keď sa na začiatku zmena javí nemožná, v konečnomdôsledku môže byť nádherná".
Skupina, s mierne pozmeneným názvom DESMOD a Robo Šimko, aj napriek tomu, že v novej zostave funguje len od začiatku leta, neustále koncertuje a v súčasnosti je to už ich druhý singel. Nie je to ale všetko.Kapela už pred časom avizovala, že už pracuje aj na novom albume, takže sa fanúšikovia majú na čo tešiť.
Pieseň Svet nás dvoch aj s videoklipom je dostupná v službe YouTube: https://youtu.be/xH2vjp0MmOc a takisto aj na streamovacích platformách: https://rukahore.ffm.to/svet_nas_dvoch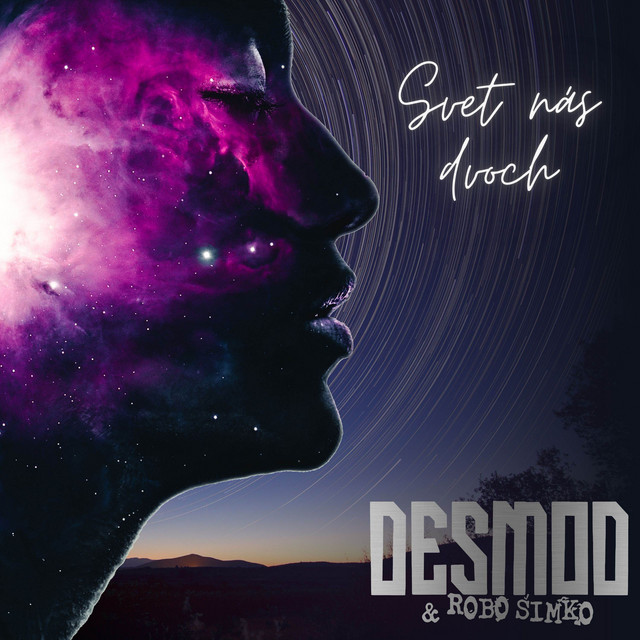 Zdroj: TS