Slovenský spevák a skladateľ Andrej Mutňanský pôsobiaci pod umeleckým menom Andrew May, pripravil pre svojich fanúšikov predvianočný darček v podobe svojho druhého albumu s názvom Heartbeat, ktorý obsahuje 10 skladieb charakteristických svojím retro nádychom.

Genéza vzniku albumu
Pred dvomi rokmi presne v rovnakom novembrovom čase vyšla Andrejova sólová hudobná prvotina v podobe albumu Freedom. Odvtedy prešiel hudobným i osobnostným progresom, na základe ktorého vznikol jeho druhý album Heartbeat. "Keďže druhý album som produkčne zastrešoval iba ja, doba práce sa podstatne skrátila. Je to moja osobná, dvojročná, hudobná výpoveď a taká moja rekapitulácia toho, ako som k hudbe za posledné dva roky pristupoval," hovorí Andrej.
Žánrové zameranie albumu
Album obsahuje 10 autorských skladieb, ktoré Andrej sám skomponoval, nahral a naspieval. Tematika albumu odráža jeho obľubu retro vecí, a teda aj piesne sú inšpirované zvukom 90-tych rokov, avšak v modernom popovom prevedení. Ako sám hovorí: "Oproti prvému albumu, ktorý vznikal v oveľa širšom časovom rozmedzí, som chcel, aby album Heartbeat znel oproti svojmu predchodcovi oveľa kompaktnejšie a ucelenejšie, čo si myslím, že sa aj podarilo."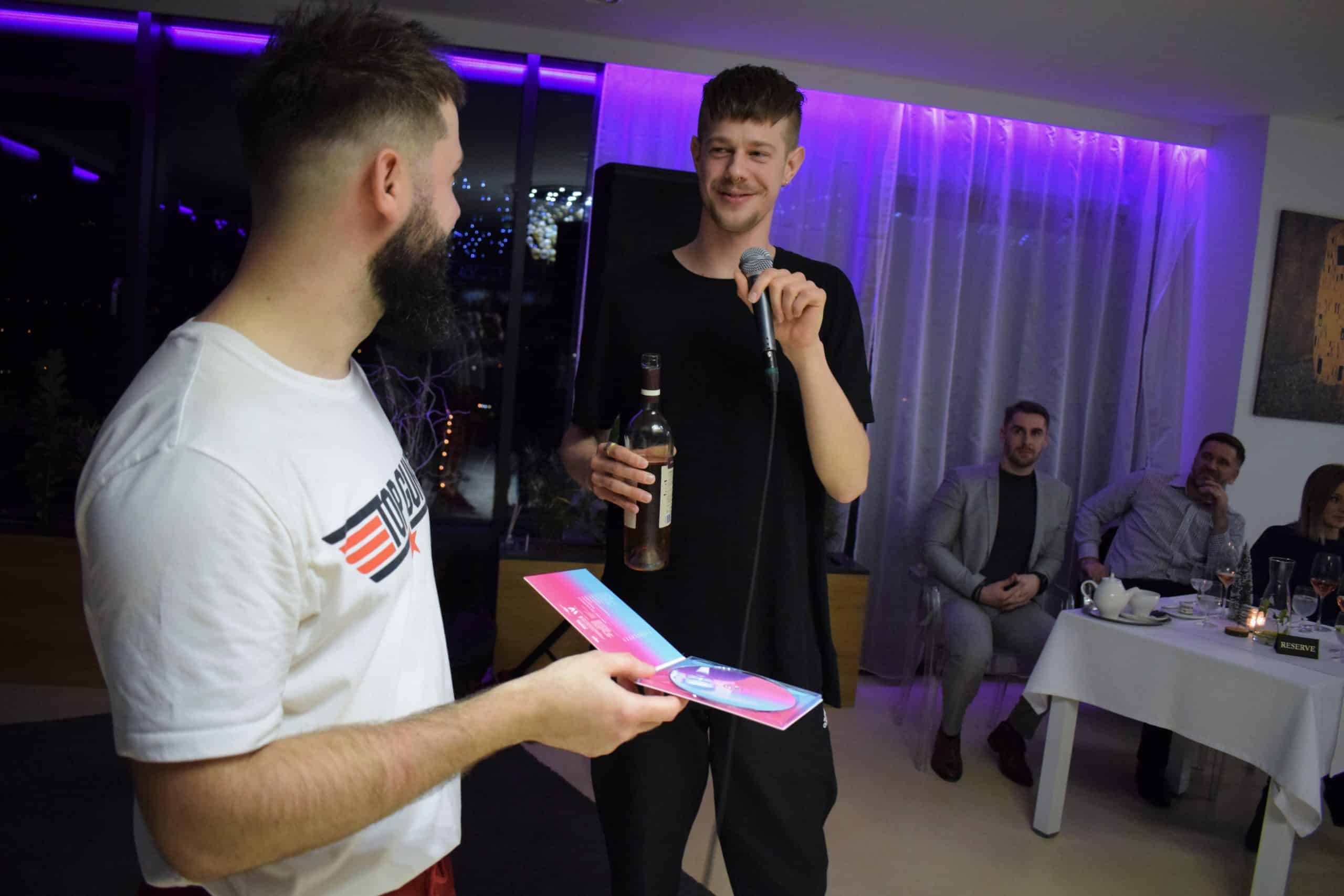 Piesne na albume
Album začína tanečnou piesňou Dancin', ktorá rezonovala v slovenskom rádiovom éteri, a podľa veľkej časti poslucháčov je aj najlepšou piesňou albumu. Zaujímavou piesňou je skladba Stay the night, alebo skladba troch bratov, ako ju Andrej hovorovo nazýva, pretože sa na jej vzniku podieľali obaja Andrejovi bratia.
Samozrejmosťou každého albumu je balada. Na albume Heartbeat sa nachádza baladická pieseň On my knees, ktorá je Andrejovým aktuálnym singlom a momentálne ju počuť v rádiách: "Táto skladba vznikala veľmi spontánne a pracoval som na nej asi najkratšie zo všetkých piesní na albume. Pieseň bola ponúknutá aj ako pieseň na objednávku pre jednu známu slovenskú speváčku, avšak nakoniec som sa rozhodol skladbu spracovať a pridať ju k ďalším piesňam na svoju albumovú kompiláciu. Okrem piesne dostávam veľa pozitívnych ohlasov aj na videoklip, lebo zobrazuje lásku a oddanosť rodine."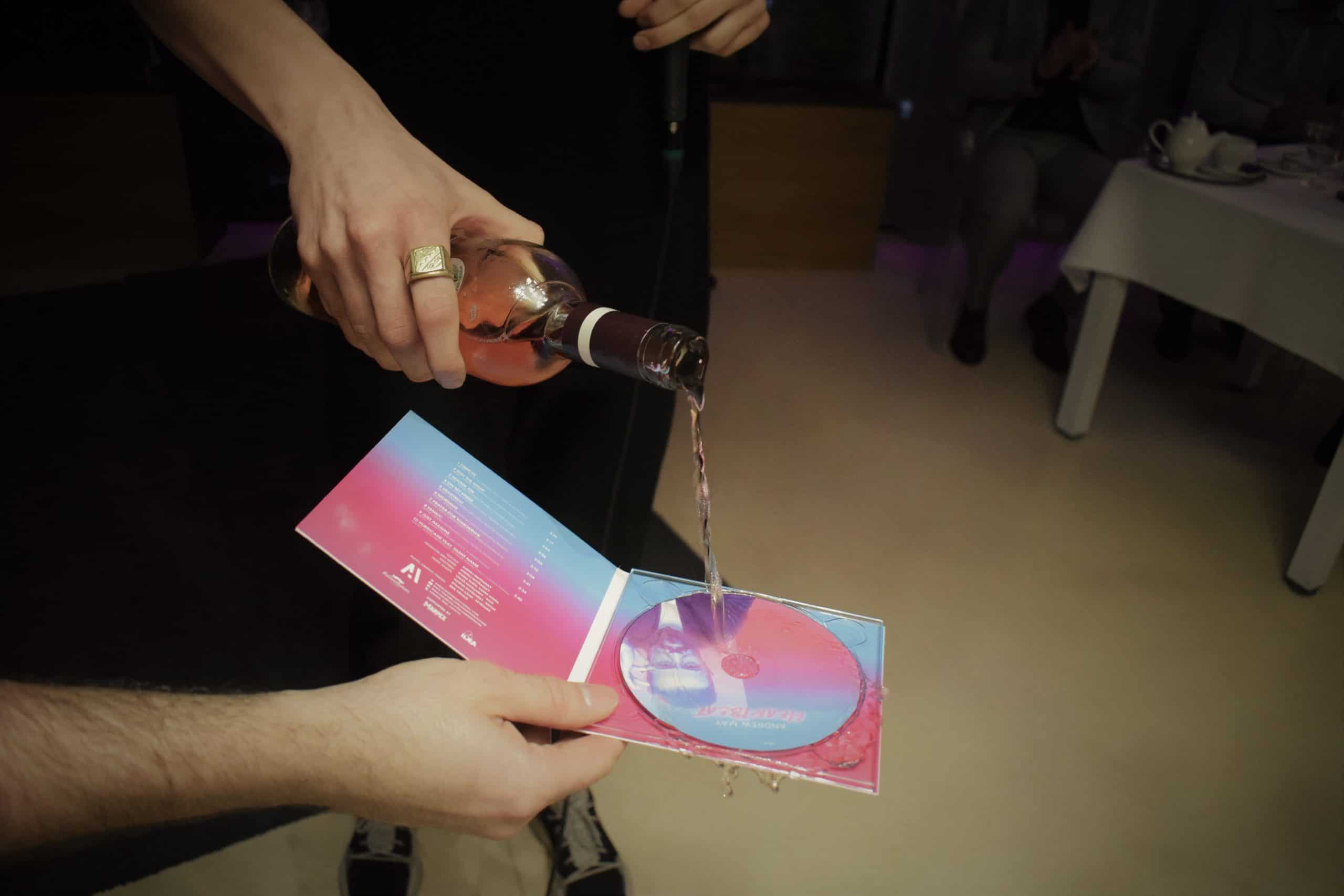 Okrem toho sa na albume Heartbeat nachádza i rovnomenná pieseň, ktorú Andrej spája najmä s tanečnou skupinou Tweety a tanečnicou a choreografkou Simonou Jakúbkovou, ktorá k tejto piesni vymyslela zaujímavú tanečnú formáciu. Práve choreografiu, ktorú možno vidieť vo videoklipe, vyučuje vo svojich tanečných kurzoch.
Album Heartbeat obsahuje 5 piesní, ktoré sú pre poslucháčov novinkou. "Začiatkom roka 2020 by som rád predstavil pieseň Morning, ktorá bola skomponovaná na album ako posledná. Cítim z nej melodickú i nástrojovú jedinečnosť a som veľmi zvedavý, ako zarezonuje u poslucháčov. Na albume sa objaví aj pieseň Prayer for tomorrow, na ktorej som pracoval s malými prestávkami skoro dva roky, má temnejší a industriálny zvuk a na koncertoch si ju vždy najviac užívam. Rozhodne veľmi zaujímavou skladbou je aj pieseň Hurricane v spolupráci s interpretom menom Silent Name, ktorá je pripravovaná ako pokračovanie môjho projektu The Young Generation," doplnil Andrej.
Spolupráce na albume
Album je skoro výlučne rodinným dielom, na siedmich textoch sa podieľala moja manželka Patrícia Mutňanská, zvyšné tri texty sú z pera dlhoročného kamaráta Vladimíra Rusnáka. V niektorých piesňach počuť basové tóny nahraté bratom Lukášom Mutňanským a gitarové melódie od druhého brata Martina Mutňanského.
Okrem toho svojím klávesovým sólom prispel do piesne Holdin' on aj Roland Kánik. Finálny master prešiel rukami Randyho Gnepu a Mareka Šurína. Grafickú stránku albumu podchytil fotograf a grafický dizajnér Erik Keosz Osvald.
Do budúcnosti plánuje Andrej naďalej komponovať vlastnú tvorbu, avšak rád by vyskúšal spievanie po slovensky. Okrem toho momentálne skladá piesne pre iných interpretov slovenskej a českej hudobnej scény.
Spotify: https://open.spotify.com/artist/0WKVYt0eXgX3rIyBTEgxKa?si=IHWqllBMRRm9_gBq40AsQw
Album Heartbeat na Spotify: https://open.spotify.com/album/4DOKLCegR8ljkHBb7uRGmF?si=kS55LMALQNWalcQigQoQ_Q
Zdroj: TS