Karmen Pál-Baláž pripravila ku svojej novinke Nie je to len mnou lyric video, ktoré zároveň ukazuje okolie v jej domácom prostredí. "V okolí máme toho veľmi veľa krásneho, ale nakoniec vyhrala Silická planina, na ktorú vidím každé ráno z okna keď sa zobudím"hovorí Karmen o prostredí, v ktorom sa natáčalo. Video je natočené na jeden záber "Prvotný nápad bol úplne jednoduchý, nahrať lyric one-take video kde sa prechádzam a spievam niekde v prírode. Nasledujúce dni som si spravila takú menšiu prehliadku lokácií, kde by sa dalo natočiť pekné video podľa mojich predstáv" vysvetľuje Karmen.
Karmen sa teda ujala režírovania a za kameru sa postavil Lukáš Koska. "Spolupracujeme spolu už od krstu môjho albumu KÚZLO. Je to šikovný fotograf a som rada, že mi lyric video natočil práve on. A keďže sme chceli aj fotky s rovnakým nádychom, urobili sme ich hneď v rovnaký deň v tej istej lokácii. Nafotili sme aj pár záberov s gitarou pri krásnom západe slnka počas zlatej hodinky. A keďže situácia bola a stále je taká aká je, tak sme to všetko natočili krásne v rámci okresu, bez cestovania, a len s tými najbližšími. Ruku k dielu teda priložila celá rodina" dodáva s úsmevom Karmen.
Vychutnajte si teda novinku "Nie je to len mnou" a pozrite sa aj po okolí, v ktorom trávi svoj čas Karmen Pál-Baláž.
Nie je to len mnou ( lyric video)
Hudba: Ján Kmec
Text: Ján Kmec
Producent: Filip Kluknavský
Mix: Filip Kluknavský
Master: Filip Kluknavský
Nahrávané v: Hook Fabrique Studio
Réžia : Karmen Pál-Baláž
Kamera : Lukáš Koska
2021 Universal Music
ISRC: SK-V01-21-00031
https://karmenpalbalaz.lnk.to/niejetolenmnou
https://www.instagram.com/karmen.palbalaz/
https://www.facebook.com/karmenpalbalazofficial/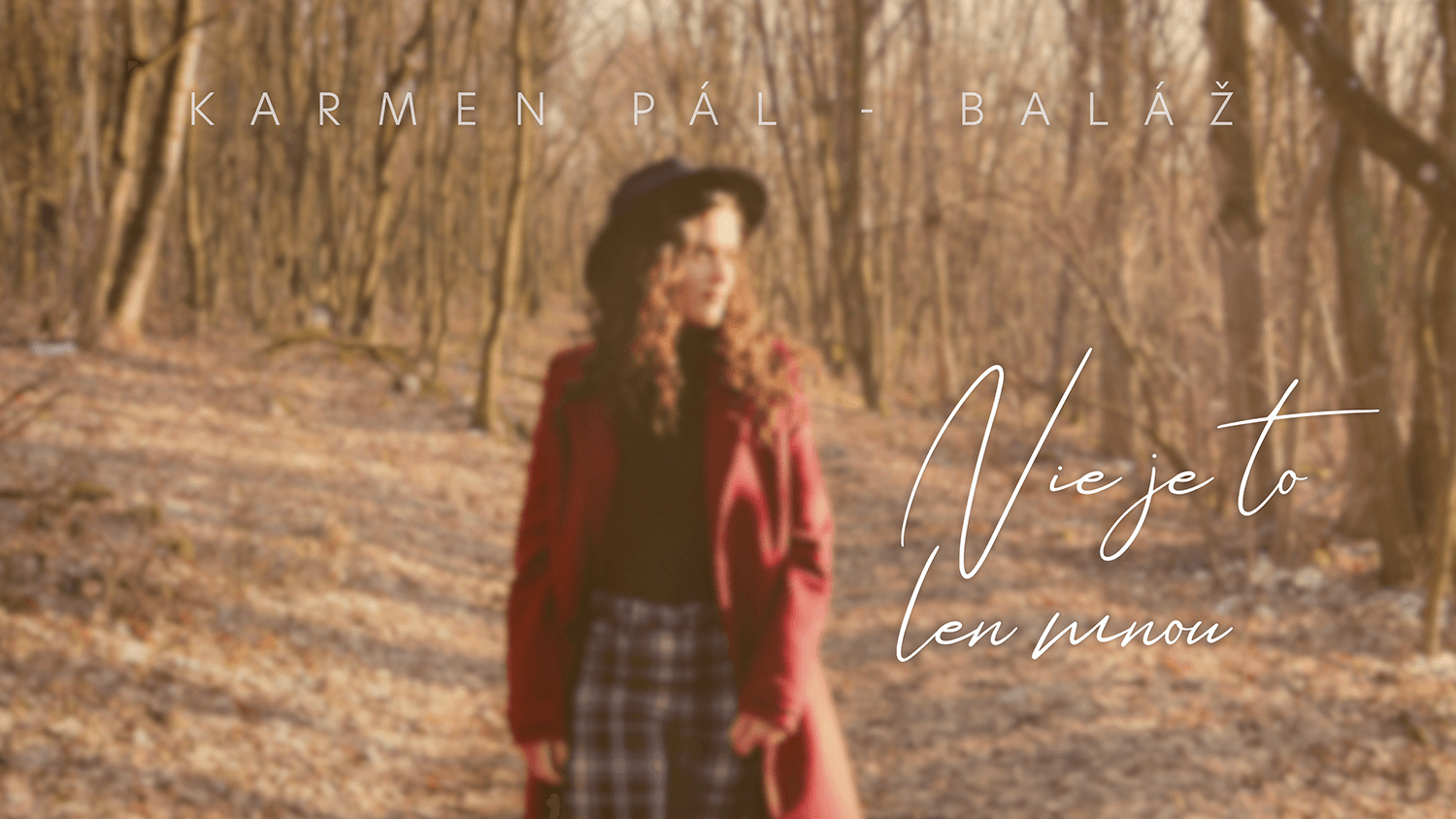 Zdroj:Universal Music