Asociácia DJov a hudobných producentov Slovenska, vydáva na DJ Camp Label 34 release Place To Be ( Šírava Party Mix) slovenského producenta Marty Mateho.
Martin žije v Bratislave, no narodil sa v Michalovciach ( Zemplínska Šírava je jeho láska) :–)
Energická tanečná skladba v štýle piano house, ktorá sa tématicky viaže na letné obdobie a lokalitu Zemplínskej Šíravy, kde Martin vyrastal. Ide o track plný pozitívnej nálady a slnka, ideálny na sety v lounge bare niekde na pláži.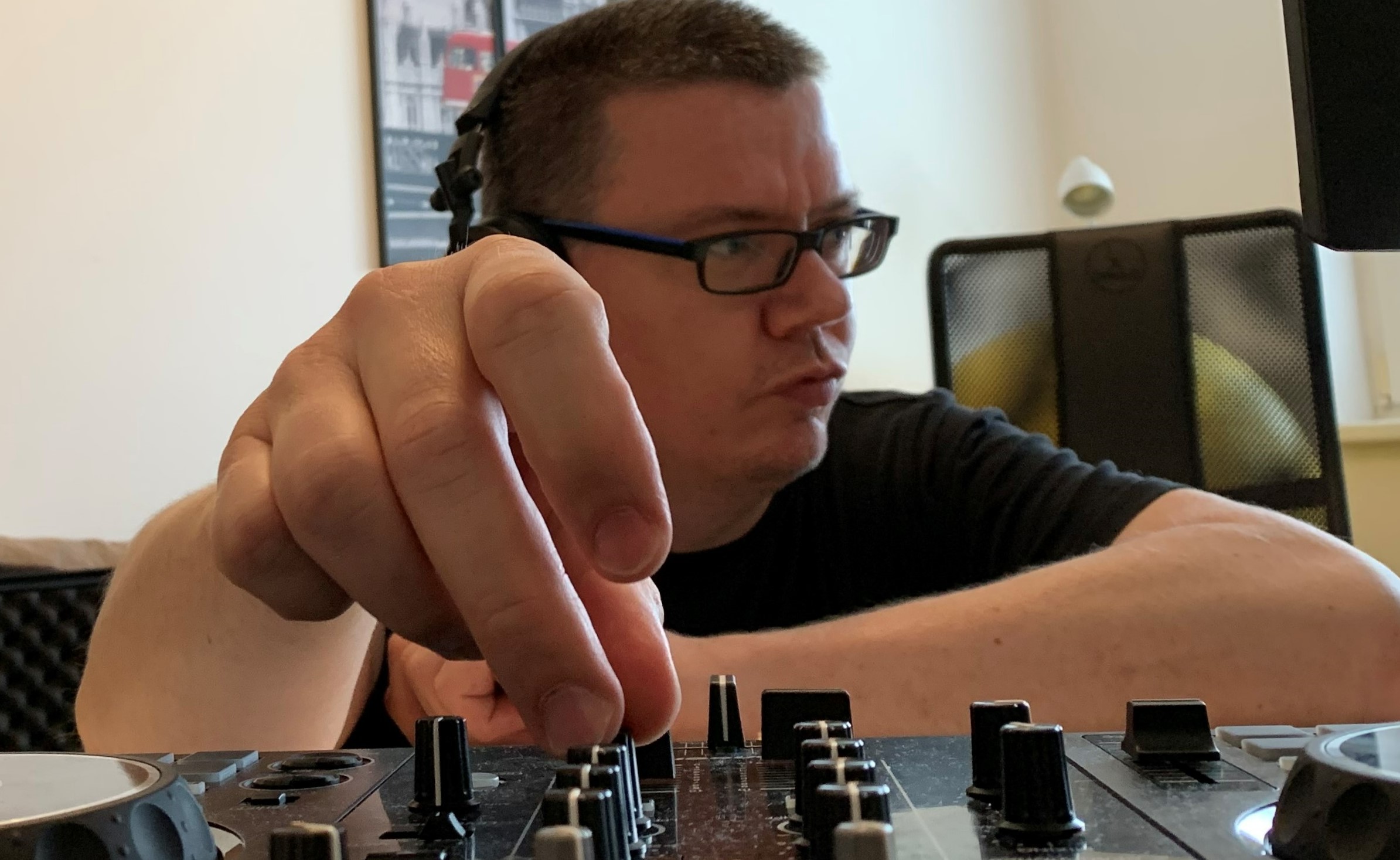 Marty Mate – Place To Be ( Šírava Party Mix) hit zo Šíravy a pre Šíravu
DJ Camp Label vydáva 11. augusta 34 release, slovenského producenta Martina Hitru, ktorý produkuje pod umeleckým menom Marty Mate (čítaj Márty Mejt). Ide o skvelý letný piano track a my sme za Vás Martina vyspovedali:
Martin prečo si tým, čím si ? Myslím producentom. :–)
Producentom som najmä vo svojom voľnom čase, po práci. Nakoľko pracujem v jednej nadnárodnej firme ako marketingový špecialista pre strednú Európu, produkcia hudby je pre mňa jednou z foriem aktívneho relaxu, akási psychohygiena na rozptýlenie pracovného stresu.
Ako vznikol tvoj producentský pseudonym Marty Mate?
Vznikol úplne spontánne, ako spomienka na obdobie, keď som 10 mesiacov žil a pracoval v Londýne. Takto familiárne ma totiž volali moji UK kamoši – rodení Angličania.
Kto v Tvojom živote Ťa najviac ovplyvnil? Akí producenti, DJi?
Už počas strednej školy ma zaujali remixy, ktoré v tom období importoval cez organizáciu DMC, DJ Peter Groiss. Počas vysokej školy (Ekonomická fakulta TU Košice) som v našom FM pirátskom vysokoškolskom rádiu vysielal program zameraný prevažne na klubovú scénu a popri tom som občas hrával ako DJ vo vysokoškolskom T-klube.
Máš rád starú školu housu?
House ako hudobný žáner som začal intenzívne vnímať po roku 1990, kedy konečne aj u nás bolo možné občas počuť nejakú tajne importovanú klubovú skladbu (z toho obdobia v mojej pamäti rezonuje najmä Inner City – Good Life). Pamätám si prvý rádiový klubový program "Noční proud", vysielaný z Prahy a na tú dobu unikátnu spievanku "Pražský house", ktorú produkoval Jindřich Parma. Potom na Slovensko z Londýna expandoval (nie, nie, nebol to Covid… 😊 ), ale Disco Mix Club známy pod skratkou DMC a program Rock FM DJ Special, ktorý vysielal DJ Peter Groiss. To bola pre mňa škola house music a škola elektronickej hudby, ako takej. Aj preto medzi mojich obľúbencov z toho obdobia patria DJi a producenti ako Roger Sanchez, David Morales, Carl Cox, či Paul Oakenfold. V sfére deep house ma zaujali Deep Dish, John Digweed, či Helly Larson. Počas vysokej školy v Košiciach, kde sa v tom období (po roku 1995) pomaly ale isto rozbiehali kluby zamerané na house, som sa veľmi vytešoval zo skvelých SK DJov: Martin Haberland, Rolo Kadela, neskôr DJ Spotty, DJ Carlo, Sensoreal, Tomin Tomovič… V poslednej dobe ma zaujali aj Ben Rainey, Miqro, Joris Voorn, Marsh, Jody Wisternoff, atď.
Si aj DJom alebo sa venuješ iba producingu?
Nakoľko mám svoje stále zamestnanie a voľného času veľmi málo, DJingu sa profesionálne nevenujem. Z času na čas doma rozžhavím svoju « mixovaciu dvojplatničku » , nahrám si megamix zo skladieb, ktoré sa mi aktuálne páčia a zdieľam to cez Mixcloud, so svojimi priateľmi.
Nie si úplný začiatočník, máš za sebou už niekoľko vydaných trackov, veľmi zaujímavé bolo Dátove peklo, ktoré si vydal na Bryndák Records. Ako hodnotíš svoj hudobný vývoj, mení sa alebo si konzervatívny producent?
Hudobná produkcia sa neustále posúva dopredu a tak som aj ja producentsky na akejsi dlhodobej ceste vlastného rozvoja. Pri každej skladbe sa snažím uplatniť svoje novo nadobudnuté poznatky a skúsenosti. Som v podstate samouk, ktorý sa učí prevažne z online kurzov a tutoriálov. Svoju deep house produkciu, ktorú vydávam cez SETA label pod menom HoussieM, konzultujem s Tominom, Kečem a chalanmi so Sensoreal. Na labeli Bryndák Records zasa vydávam tanečnejšie skladby, alebo skladby, ktoré sú určitým spôsobom spojené s dianím na Slovensku (Dátové peklo, Nefiguratívna záležitosť, Opäť v škôlke…)
Trackom Place To Be si čo chcel povedať poslucháčom a tanečníkom, kam je nasmerovaný tento song, kde si ho vieš Ty predstaviť ?
Tématicky sa táto skladba viaže na letné obdobie a na lokalitu Zemplínskej Šíravy, kde som vyrastal a kde som strávil veľa príjemných chvíľ. Myslím si, že by mohla potešiť najma DJov na východnom Slovensku, ktorí budú hrať v lete svoje akcie možno práve aj v tejto lokalite – keď ju zaradia do svojho setu, bude to mať taký symbolický význam: túto skladbu vyprodukoval "mládenec", ktorý v tejto lokalite vyrastal a má s ňou spojených veľa spomienok :-)
Čo klip k tejto piesni, nežiada sa?
Mám určitú predstavu – k tejto skladbe by sa hodil autentický videoklip z nejakého hudobného festivalu na Šírave. Dynamicky nastrihať tancujúci dav a SK DJov, ktorí tam hrajú – bolo by to akési promo pre danú lokalitu, lokálnych DJov – obojstranne výhodná win-win situation. Vystihnúť v klipe radosť z tanca a zprostredkovať skvelú party atmosféru.
Na čo sa môžeme ešte tešiť, aké máš plány?
Mám zopár rozpracovaných vecí a nejaké ďalšie nápady – uvidíme, čo sa podarí zrealizovať vrámci mojich časových možností. Nechajme sa prekvapiť 😊
Ďakujeme za rozhovor Marty Mate a želáme samé úspechy.
FB: DJ CAMP
Beatport: DJ Camp Label
Preview: https://www.youtube.com/watch?v=kdU1yuZmPMw
www.djcamp.sk
TS: pripravil/ Erik Horvath PR manager DJ Camp Label