1. júna 2022 sa v Špecializovanom liečebnom ústave Marína v Kováčovej konal Deň hier, pri príležitosti MDD. Ich témou boli Živly a deťom v zariadení priniesli veľa zábavy. Po ukončení aktivít sa pre malých a veľkých klientov zariadenia konal benefičný koncert s názvom Deň detí v Maríne. Jeho organizátorom bolo OZ Milan Štefánik v spolupráci s vedením Špecializovaného liečebného zariadenia Marína v Kováčovej. Podujatím obecenstvo tradične sprevádzal Pali "Gubko" Gubáň. Vždy optimisticky naladený a v dobrej nálade. Po úvodnom slove organizátorov podujatia, ktorými sú Milan Štefánik z Občianskeho združenia Milan Štefánik a Ing. Vladimír Sitarčík, prevzal mikrofón mladý slovenský spevák, hudobník a skladateľ Martin Harich, ktorý je svojou hudobnou aktivitou považovaný za hudobníka novej generácie. Je autorom 6 albumov.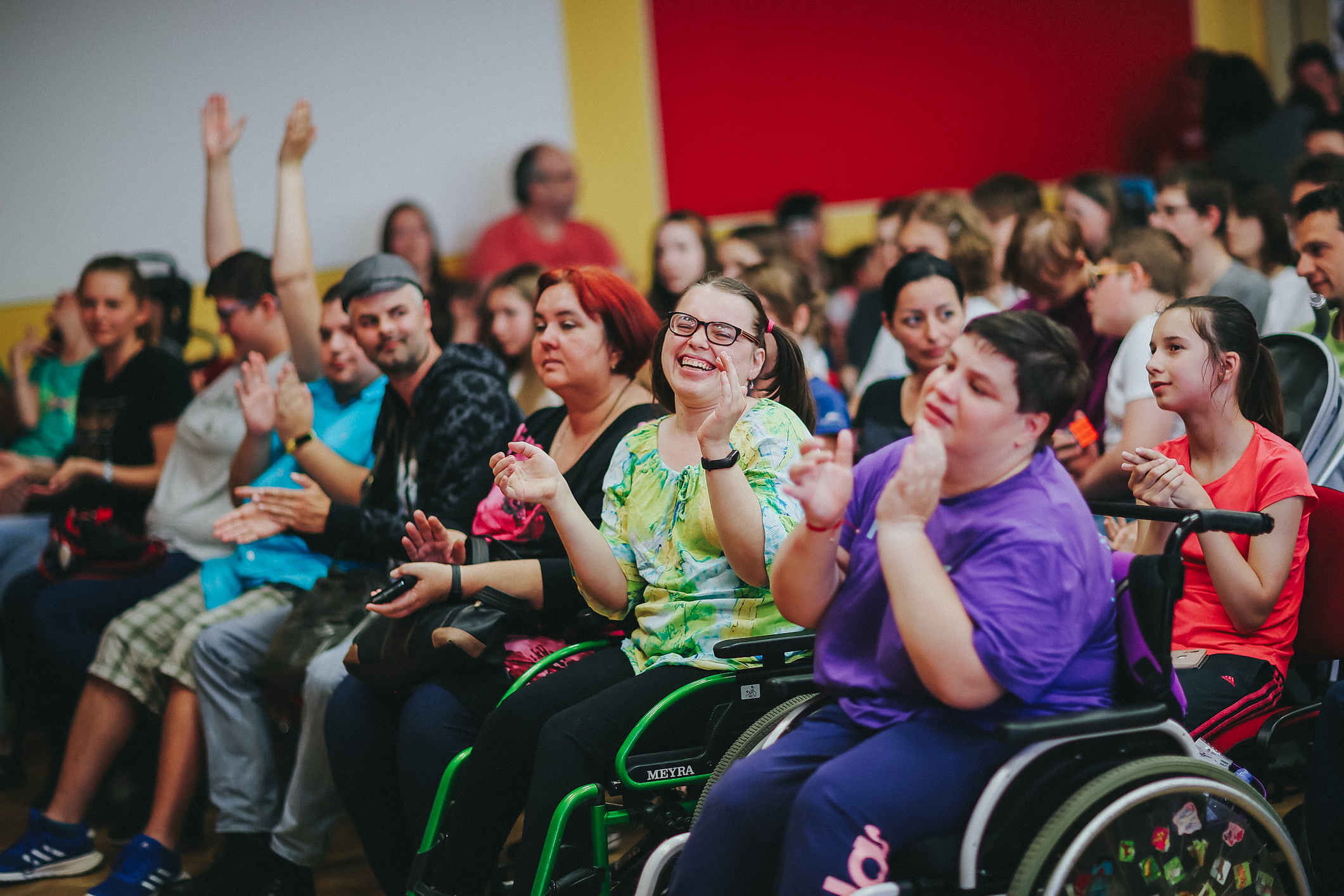 "Milanove koncerty sú vždy super. Veľmi som sa tešil, pretože tieto koncerty sú oveľa reálnejšie a úprimnejšie ako iné koncerty a sú tiež dobrou skúškou, lebo tieto decká sa nedajú oklamať a človek musí ísť do toho naplno a s energiou. Po 2 rokoch obmedzení som si to mega užil. Úplne inak sa hrá, keď je to reálne pred ľuďmi, bez rúšok a vidíme si do tváre." zhodnotil svoje pocity z koncertu Martin. Počas pandémie tvoril a vydal 3 albumy. Počas pobytu v Spojených štátoch amerických spolupracoval pri komponovaní hudby do muzikálu "A Christmas Carol" od Charlesa Dickensa, ktorý mal premiéru minulú zimu. Ďalším vyplnením času počas pandémie tohto nadaného hudobníka je album KAROL PAJER / UTAJENÝ HRDINA, ktorý je zhudobnením povstaleckých básní. K tejto téme má spevák veľmi blízko, nakoľko sa narodil v deň výročia SNP. Svoje "odbočky" z bežnej cesty hudobníka považuje za veľmi dobrú skúsenosť.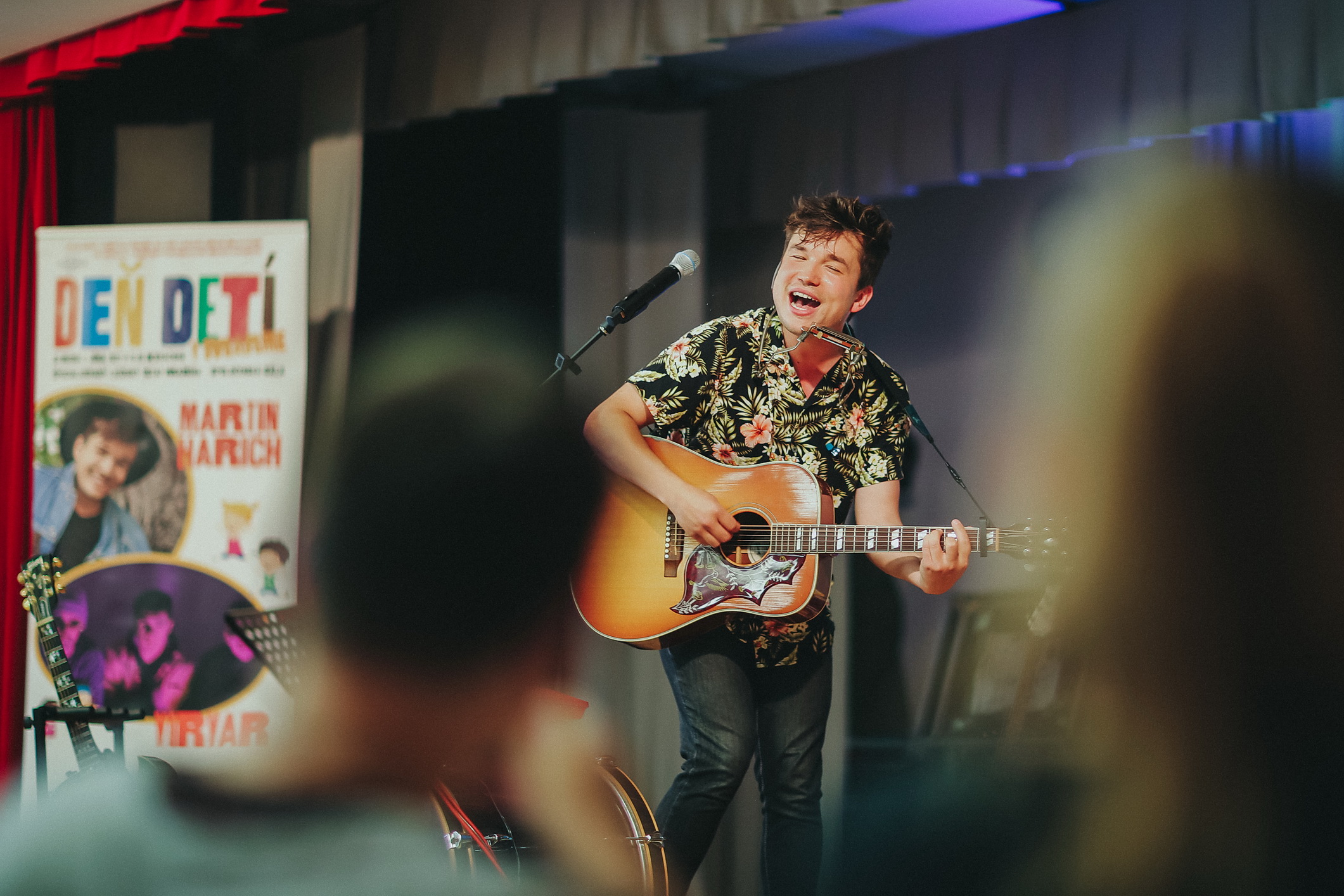 Už po prvých tónoch úvodnej piesne bolo badať, že si svojim šarmom získal celú kinosálu, v ktorej sa koncert konal. A keďže podujatie nebolo v režime obmedzení, publikum si ho užívalo nielen spevácky, ale aj tanečne. "Vaše dlane do neba!" Tak znel signál na spoluprácu speváka a jeho publika. To svojim potleskom oplatilo Martinovi všetku pozitívnu energiu, ktorú im počas vystúpenia odovzdal. A na čom Martin teraz pracuje? Nedávno vydal so spevákom Petrom Lipom spoločnú pieseň "Vtáky v kŕdli" a naďalej tvorí. My Martinovi prajeme veľa "odbočiek" , ktoré ho autorsky inšpirujú k ďalšej tvorbe a tešíme sa na budúce spoločné stretnutia.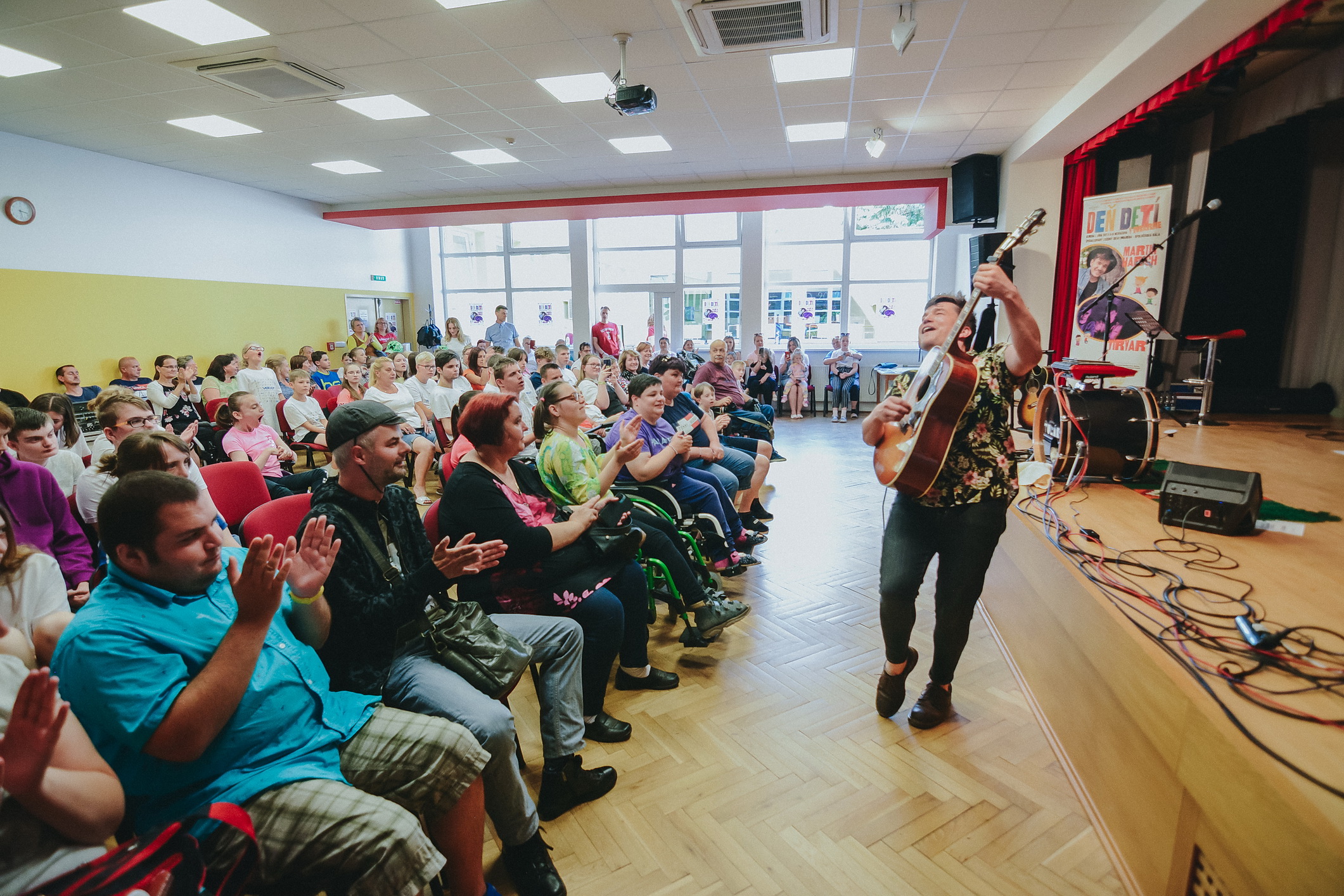 Po Martinovom odchode z pódia dostala priestor Monika Ponická zo spoločnosti SPIG a vydavateľka časopisu INAK OBDARENÍ. Cieľom tejto spoločnosti je poskytovať najlepšie technické riešenia, ktoré odstránia bariéry pre ŤZP osoby nielen v domácnosti, ale aj v bežnom živote.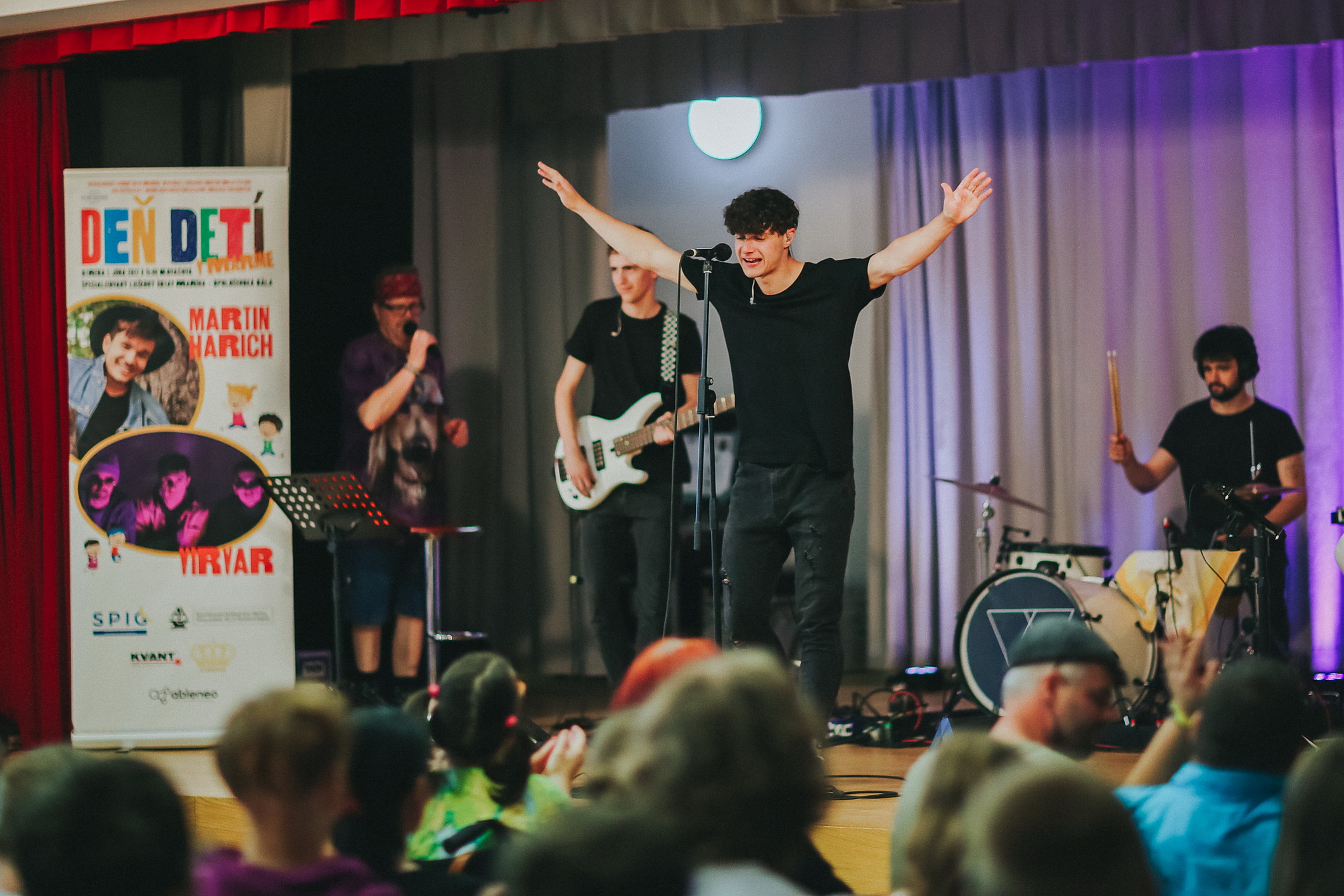 A ako to už býva zvykom, na rad sa dostal ďalší hudobný hosť a to skupina Virvar z Kežmarku. Tá nebola v Maríne po 1-krát. Jej členovia sú síce ešte vekovo mladí muži, ale hudbe sa venujú už 11 rokov. Od svojho vzniku sa zúčastnili viacerých celoslovenských súťaží, na ktorých prišli prvé úspechy. Jadro skupiny tvoria bratia Marek a Matúš Vojtkovci. Tvoriť hudbu bol pre nich vždy sen. Ich hudobnými vzormi sú im skupiny ako napr. OneRepublic, Iné Kafe, Polemic, Hex, s ktorým boli na nedávnom turné a tiež skupina IMT SMILE, s ktorou pre Marínčanov vystupovali v roku 2017. Vydali v poradí svoj druhý album "Prečo vädnú kvety". Na otázku, prečo prijali pozvanie zahrať na tomto podujatí a čo nové plánujú nám odpovie Marek Vojtko, textár, gitarista , klávesák a tiež zastupujúci bubeník tohto dňa: " V Maríne nie sme prvý krát. Hrať na Milanovom podujatí má veľký zmysel. Publikum je veľmi vnímavé a vie precítiť hudbu. Na leto plánujeme zopár koncertov a tiež chceme popracovať na ďalších singloch." My prajeme chlapcom z kapely Virvar pekné koncertné leto a nech sa im darí ísť si za svojim hudobným snom.
No a ako všetci vieme, každá chvíľa má svoj koniec. A každý koncert má svoju poslednú pieseň. Aj ten v Maríne. Po jeho poslednom tóne prišla na rad autogramiáda a spoločné fotenie.
Hosťami tohto benefičného koncertu bol aj Denný stacionár Margarétka DS, Banská Štiavnica. Po dvojročnej nútenej pauze spôsobenej prísnymi protiepidemiologickými opatreniami sa mohli s radosťou zúčastniť tohto koncertu. Síce v malej skupine, ale výborne naladení. A ako trávili posledné 2 roky? "Našťastie nás zlé obchádzalo a ustáli sme toto náročné obdobie. Počas neho sme tvorili divadielko Orlie pierko, ktoré bude mať čoskoro premiéru a na zimu pripravujeme ďalšie divadielko o Karlovi Gottovi." odpovedal na otázku Ján Koťo. Okrem toho sa v tomto dennom stacionári venujú aj výrobe handmade výrobkov, ako sú napríklad krásne sviečky, ktoré boli darčekom aj pre účinkujúcich podujatia.
Za krásny koncert v Maríne, ktorý bol venovaný MDD ďakujeme všetkým účinkujúcim, ktorí vytvorili úžasnú atmosféru , organizátorom podujatia a v neposlednom rade všetkým sponzorom a podporovateľom podujatia. A ako vraví Pali "Gubko" Gubáň z Maríny: " Čauko kakavko Marínčania" Dovidenia pri ďalšom koncerte!
S radosťou z hudobného zážitku a pozitívnou energiou prežitého koncertu bez obmedzení, budú posledné slová patriť Martinovi Harichovi, ktorý sa s publikom rozlúčil slovami: "Buďte zdraví a počúvajte slovenskú hudbu!"
Krásna bodka za dňom živlov. A o tom, že interpreti podujatia Deň detí v Maríne priniesli priam živelnú energiu do tohto špecializovaného liečebného zariadenia v Kováčovej, niet pochýb.
Text: Mgr. Soňa Šurinová
Foto: Igor Frimmel a Marek Vaco