ABBA MÁNIA sa vracia na Slovensko! Najúspešnejšia popová kapela všetkých čias fanúšikov už neuveriteľných 50 rokov očarúva svojimi skladbami a vy si ich môžete teraz vychutnať naživo! Najväčšia tribute show na Slovensku má pre vás pripravené hity ABBY od Mama Mia, Dancing Queen, Super Trouper, The Winner Takes It All, Waterloo až po Thank You For The Music. Príďte si užiť ABBA STARS v mestách Trnava, Bratislava, Hlohovec, Piešťany, Poprad, Humenné, Košice, Zvolen, Banská Bystrica, Lučenec, Prievidza, Nitra, Topoľčany, Stará Ľubovňa, Trebišov a Žilina.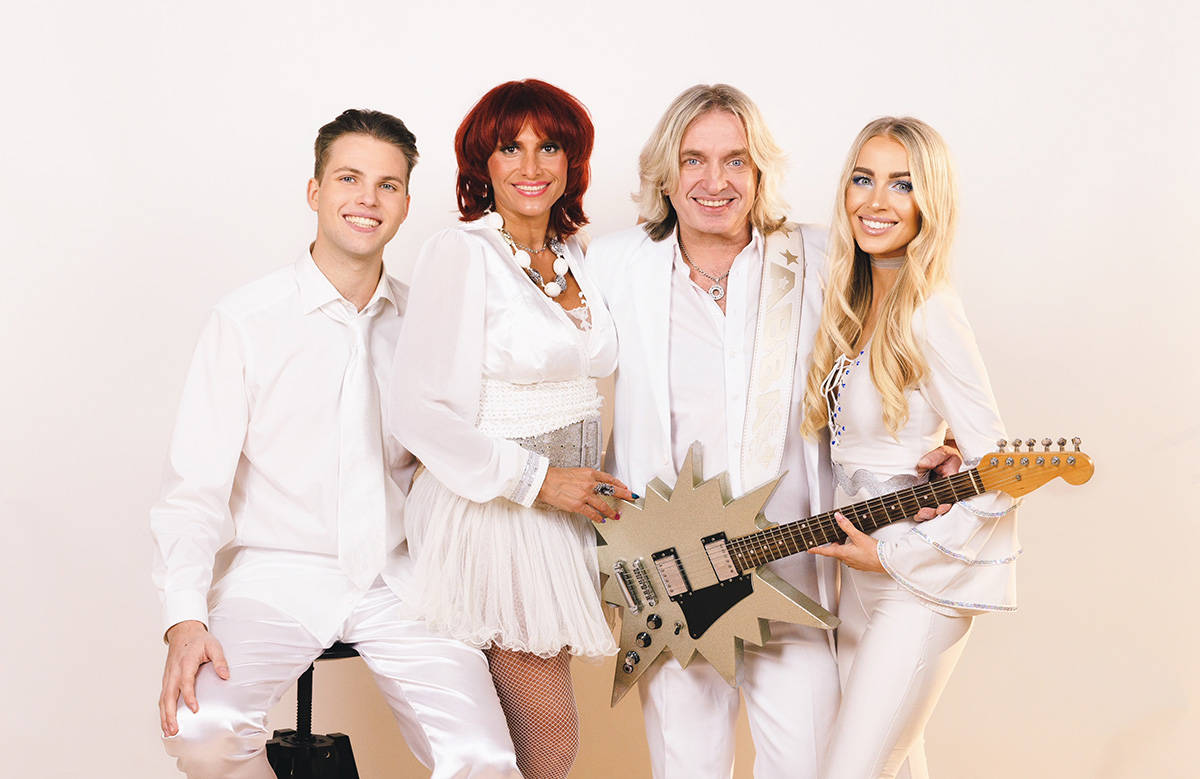 Chcete si zatancovať na megahity skupiny ABBA? Najhitovejšia show v podaní jedného z najlepších tribute kapiel na svete. ABBA STARS aj s live bandom vám naživo zahrajú a zaspievajú tie najväčšie hity Agnethy, Björna, Bennyho a Anni-Frid. A zmapujú hudobný príbeh úspechu skupiny ABBA od vystúpenia na Grand Prix v roku 1974 až po veľký comeback v roku 2021, nebudú chýbať nezabudnuteľnéi klasiky ako "Waterloo", "SOS", "Mamma Mia", "Dancing Queen" alebo "Money, Money, Money". S nezameniteľným vzhľadom ABBA, a predsa vo vlastnom štýle, vezmú hudobníci publikum na fascinujúcu cestu 50-ročnou históriou ABBA a spoločne vytvoria fantastický koncertný zážitok.
ABBA STARS tento rok oslavuje 20 rokov na scéne. Počas tohto obdobia sa ABBA STARS stala jednou z najúspešnejších revivalových skupín na svete, ktorá odohrala vyše 2000 koncertov doma i v zahraničí a získala si rešpekt fanúšikov i kritikov.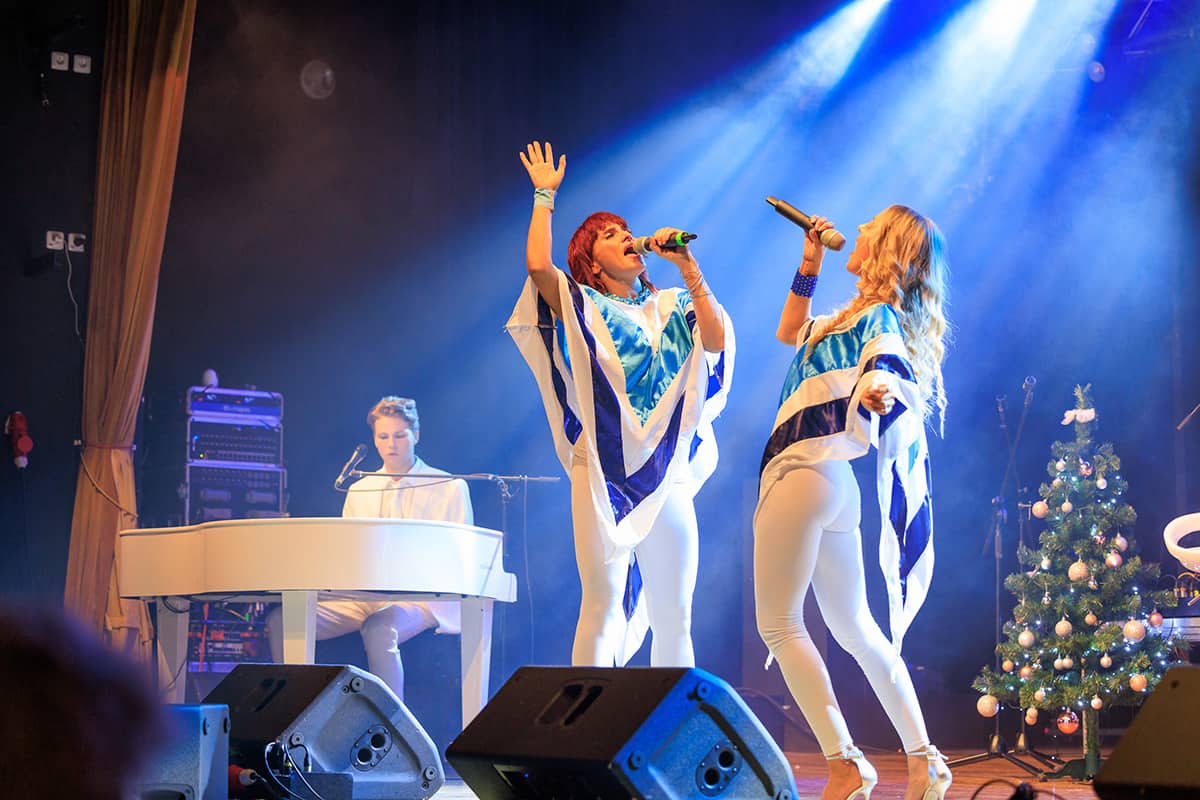 "Prvé vystúpenie sme odohrali v septembri 2004 a mali sme s ním veľký úspech. Ponuky na vystúpenia sa začali množiť a všetci členovia museli opustiť svoje sólové projekty a vrhnúť sa do nového projektu ABBA STARS. Počas prvého roka sme odohrali takmer 100 vystúpení, zúčastnili sme sa na ABBA revival show vo Švédsku a bolo len otázkou času, kedy si nás všimnú zahraničné agentúry," rekapituluje manažér a kapelník Dan Dobiáš.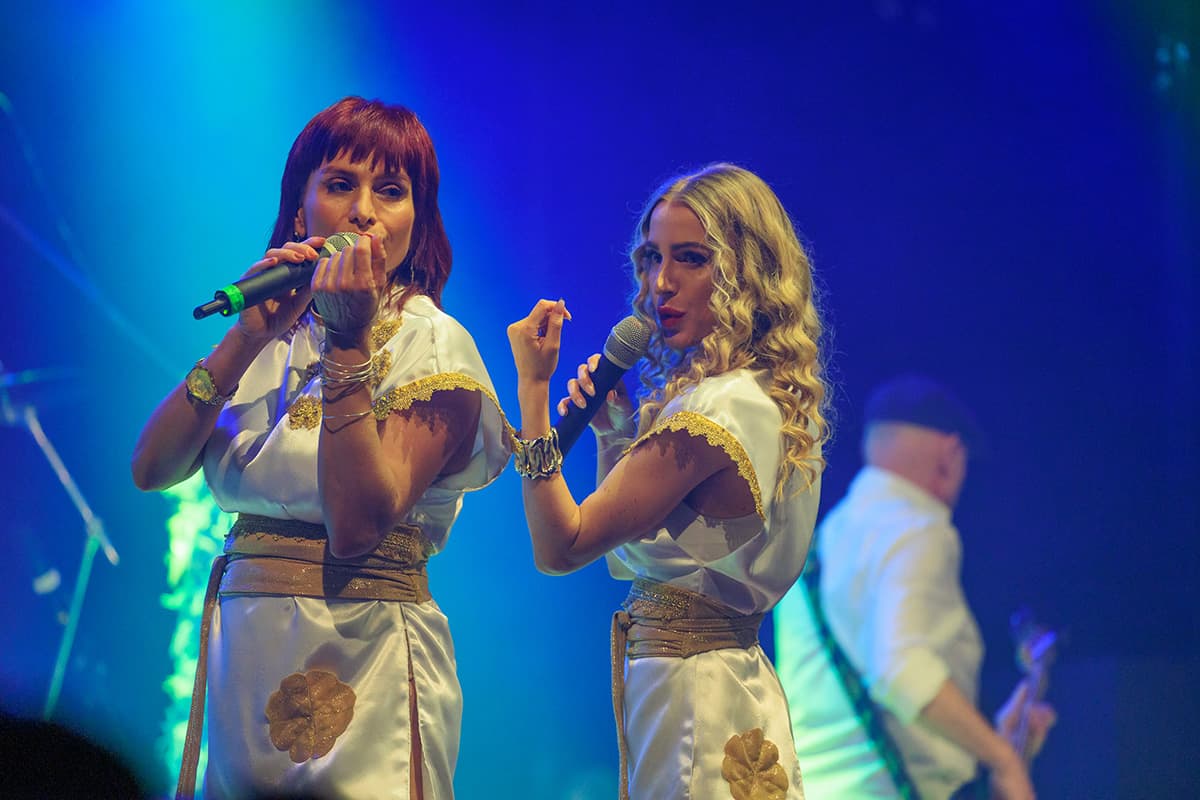 V septembri 2005 skupina vydala CD Golden Songs, na ktorom nahrala najväčšie hity skupiny ABBA. A ako bonus štyri piesne nahraté so symfonickým orchestrom. Na jeseň 2006 získala ABBA STARS platinovú platňu za 40 000 predaných kusov albumu. Prvé zahraničné turné skupiny bolo v Chorvátsku, kam sa potom vrátili na dve letné turné. Najväčší koncert pod holým nebom sa konal v Šibeniku s 3000 fanúšikmi a skupina odohrala koncerty v Chorvátsku, Rakúsku, Nemecku, Poľsku, Francúzsku, Libanone, na Slovensku, v Arabských emirátoch a na zámorskej lodi Costa Magica. Kapela má na konte dve CD, množstvo televíznych vystúpení a niekoľko zaujímavých ocenení – napríklad od francúzskej televízie TF 1 na jeseň 2009 zo súťaže Najvernejší dvojníci na svete! Súťaž sledovalo 70 miliónov divákov. Okrem toho získala titul " Skokan roka " v Českom Slávikovi 2013.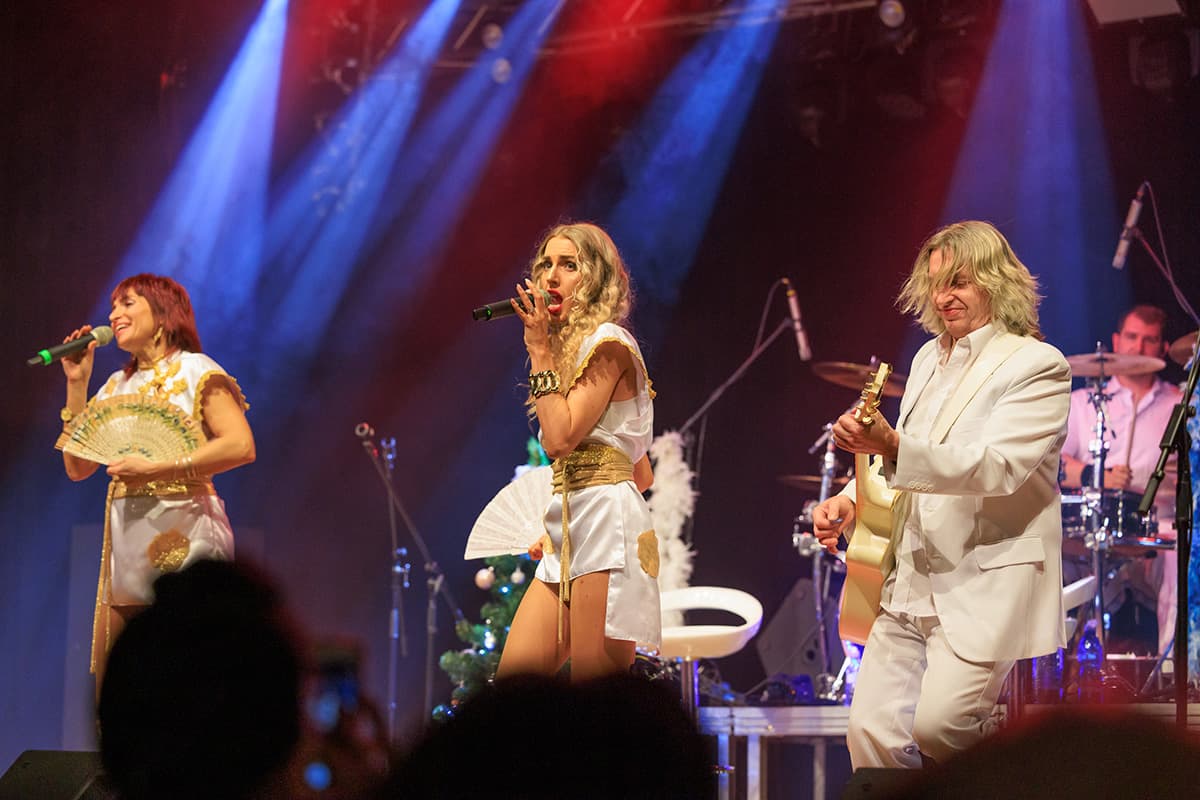 "Veľmi sa tešíme na divákov po celom Slovensku. Je to neuveriteľná energia, ktorú zažívame na koncertoch. Celé generácie tancujú, spievajú a zabávajú sa. ABBA je fenomén a my sme radi, že môžeme fanúšikom sprostredkovať jej piesne a tento fantastický zážitok," pozýva na koncerty Dan Dobiáš.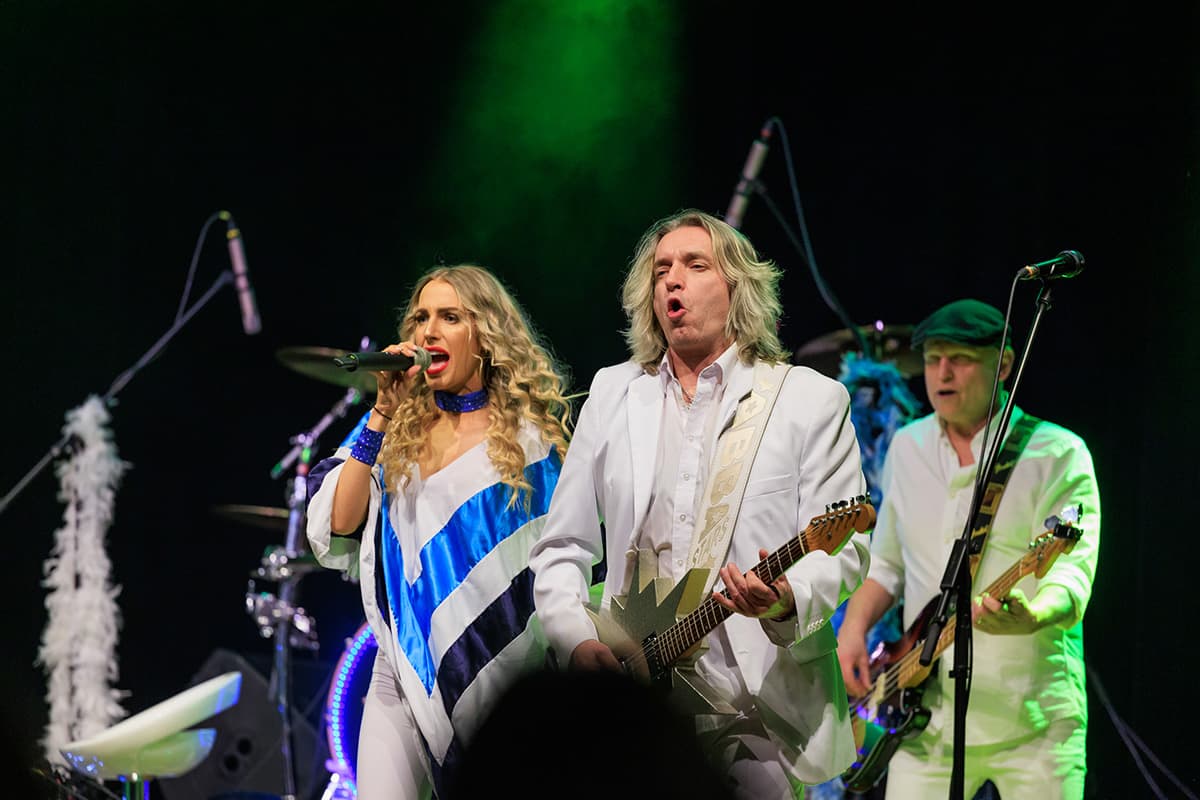 Nenechajte si ujsť dokonalý hudobný zážitok a megahity skupiny ABBA. Skupina ABBA MANIA v podaní ABBA STARS sa predstaví v mestách Trnava, Bratislava, Hlohovec, Piešťany, Poprad, Humenné, Košice, Zvolen, Banská Bystrica, Lučenec, Prievidza, Nitra, Topoľčany, Stará Ľubovňa, Trebišov a Žilina. Vstupenky na koncerty nájdete tu: https://www.ticketportal.sk/event/ABBA-MANIA-by-Abba-Stars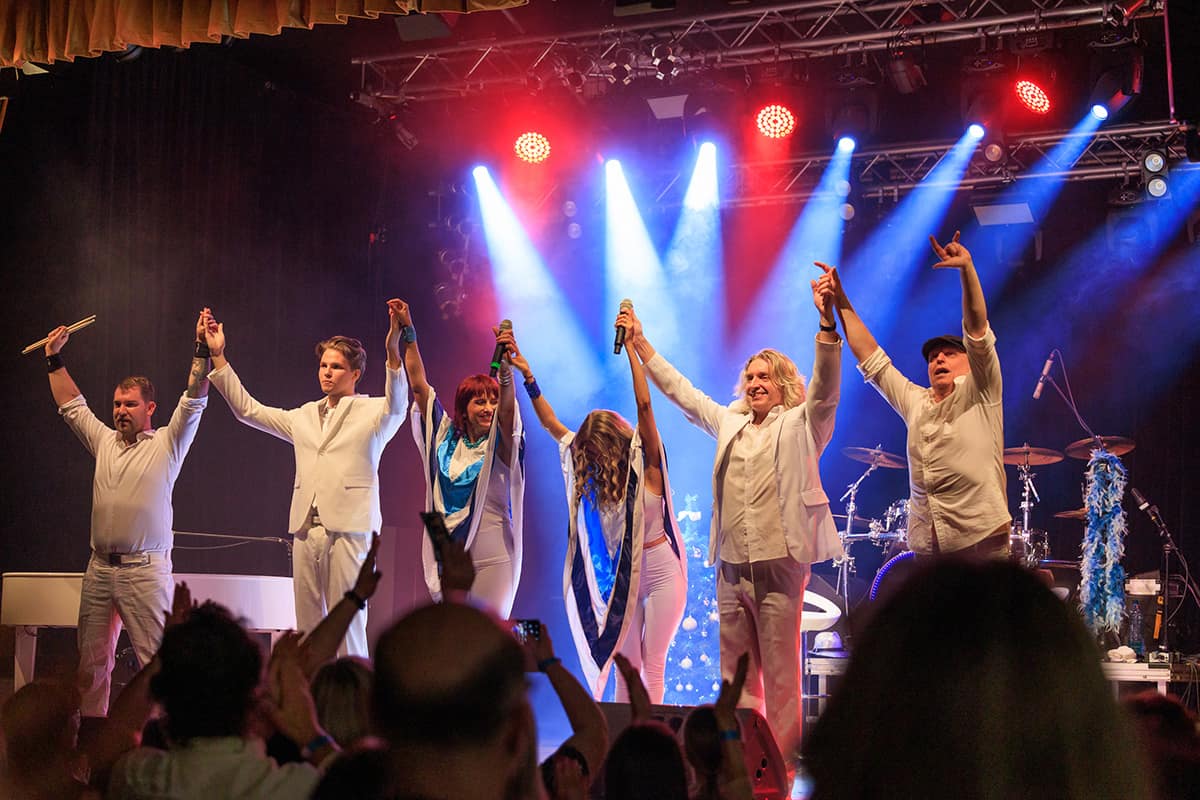 Všetky informácie nájdete na https://abbashow.sk/
Zdroj: NK Factory
Foto: ABBA MANIA