Vydavateľstvo OPUS pokračuje vo vydaní reedícií albumov skupiny HEX. Ešte minulý rok vyšli na vinyle a CD reedície Ježiš Kristus nosí kráke nohavice a Abrakadabra a v týchto dňoch sa objavujú v hudobných obchodoch ďalšie z ich úspešných projektov.
Ultrapop je v poradí štvrtý štúdiový album, ktorý nahrala legendárna slovenská skupina Hex v roku 1997. Hex sa na ňom predstavuje vo svojej klasickej zostave Dudák-Dohňanský-Žúži-Szabados alias Ďuďo-Yxo-Fefe-Tybyke, doplnenej o viacerých hostí. Je to typický vyzretý Hex s originálnou a ľahko rozoznateľnou hudobno-textovou poetikou a so schopnosťou nepretržite vytvárať veľké rozhlasové hity. V tomto prípade najmä Vetroň, Som on (snežný pluh) a Maťo a Linda. Album vychádza po 25 rokoch prvýkrát vo vinylovej verzii, ktorá je tradične doplnená CD verziou.
"ULTRAPOP bol pre nás ďalším zlomovým albumom. Po treťom albume, kde sa celkom nenaplnili očakávania nášho vtedajšieho vydavateľa, nám nepredĺžili zmluvu, ostali sme bez kontraktu a premýšľali sme, čo ďalej. V hre bolo aj to, že kapela skončí, no nakoniec sme si povedali, že hudbu začneme robiť, tak ako príde," rozhovoril sa člen kapely Tomáš YXO Dohňanský. " V roku 1996 sme si zaplatili na tú dobu najlepšie štúdio v Česko-Slovensku – štúdio Ebony, kde sme nahrali bez akýchkoľvek tlakov pieseň Vetroň. Na Slovensku v tom čase končila vlna danceflooru a my sme poskytli rádiám singel, ktorý bol okamžite jedným z najhranejších. Začali nám pribúdať koncerty a ozvali sa opäť veľké vydavateľstvá. V tejto nálade sme robili ďalšie pesničky, až v roku 1997 vyšiel album ULTRAPOP, na ktorom sa objavili úspešné skladby. Platňa získala tzv. Slovenskú grammy – cena ZAI v kategórii album roka 1997, čomu sme sa nesmierne tešili. Pribúdali postupne fanúšikovia a my sme sa začali venovať hudbe profesionálne, čo bol náš sen. Dodnes hráváme na koncertoch viacero pesničiek z tohto albumu."
Na album Ultrapop nadviazala skupina ďalším štúdiovým albumom Supermarket, ktorý vyšiel v roku 1999. Tá istá základná zostava a ešte širšia paleta hostí vrátane Bratislavského chlapčenského zboru a sláčikového tria. Tento album je mimoriadne pestrý, skupina sa na ňom inšpirovala mnohými hudobnými štýlmi od rock and rollu cez ska, technopop, punk až po rockovú baladu, avšak vždy vo svojom osobitom prevedení. Album otvára ďalší veľký hit Hexu Každý deň je nedeľa, ktorý sa stal najhranejšou slovenskou piesňou v rozhlasovom éteri v roku 1998. Aj tento album vychádza po prvýkrát vo vinylovej verzii doplnenej CD verziou.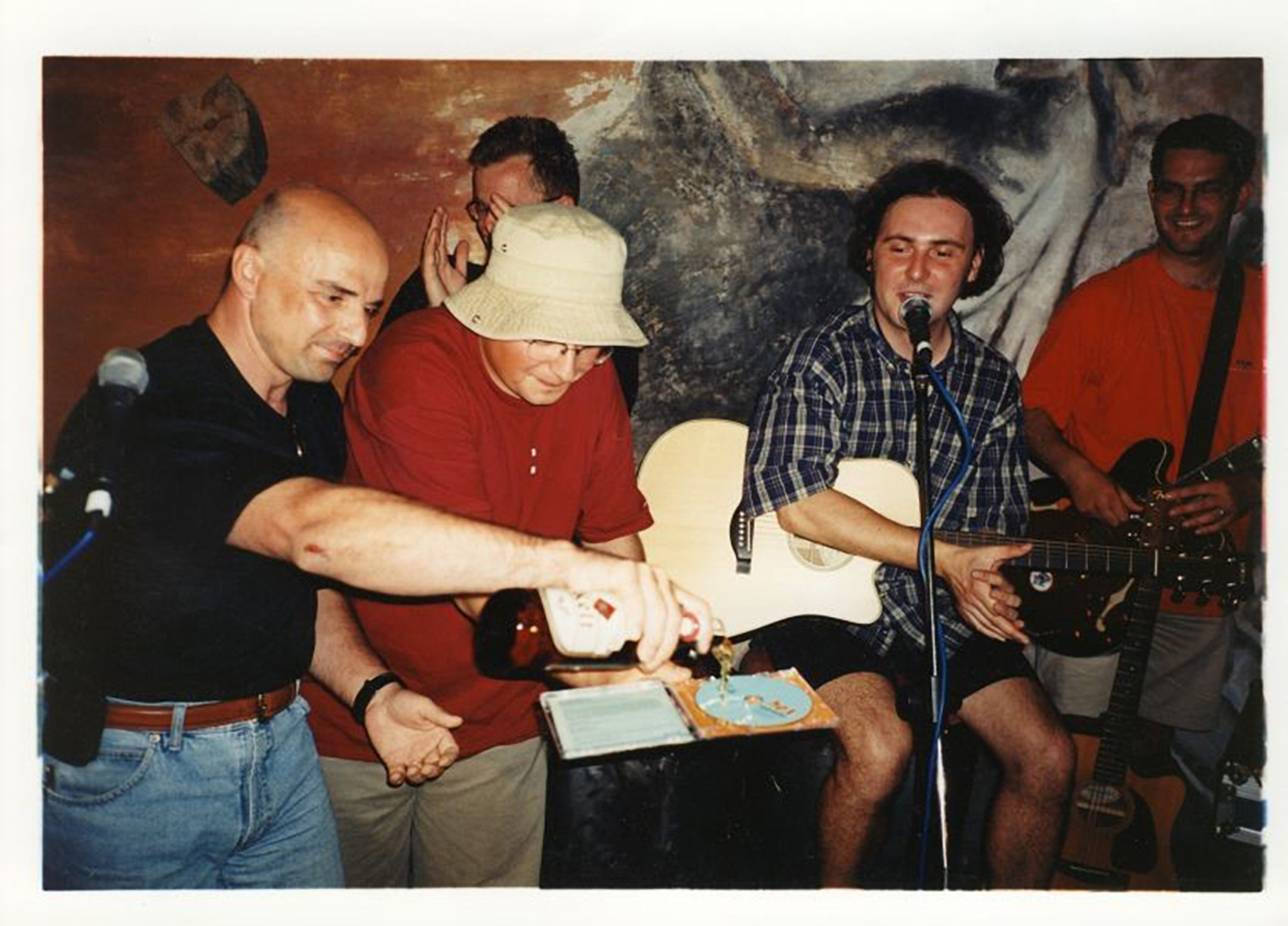 "Dva roky po Ultrapope sme vydali album SUPERMARKET, ktory sme nahrávali v legendárnych štúdiách OPUSu. Album priniesol opäť výborné single Každy deň je nedeľa, Votrelec alebo Priatelia od bobrej rieky. Je to album, ktorému sme dovtedy venovali najviac času v štúdiu a je to na ňom aj počuť. HEX tu znie v rôznych polohách a znovu sa ukázalo, že hudba je pre nás hlavne sloboda," komentuje Tomáš YXO Dohňanský a pridáva zaujímavú historku: "Počas nahrávania albumu sa do kozmu dostal prvý slovenský kozmonaut Ivan Bella. Veľmi veľa sa o ňom písalo a v jednom z článkov bolo uvedené, že rád hrá na gitare. Po jeho návrate sme ho oslovili, či by si s nami nezahral na krste nášho albumu a zároveň ho nepokrstil. Myšlienka sa mu páčila a tak sme zažili príjemný večer s prvým slovenským kozmonautom."
Počúvaj na digitálnych službách:
https://WMCZ.lnk.to/HEXSUP
https://WMCZ.lnk.to/HEXULTRAPOP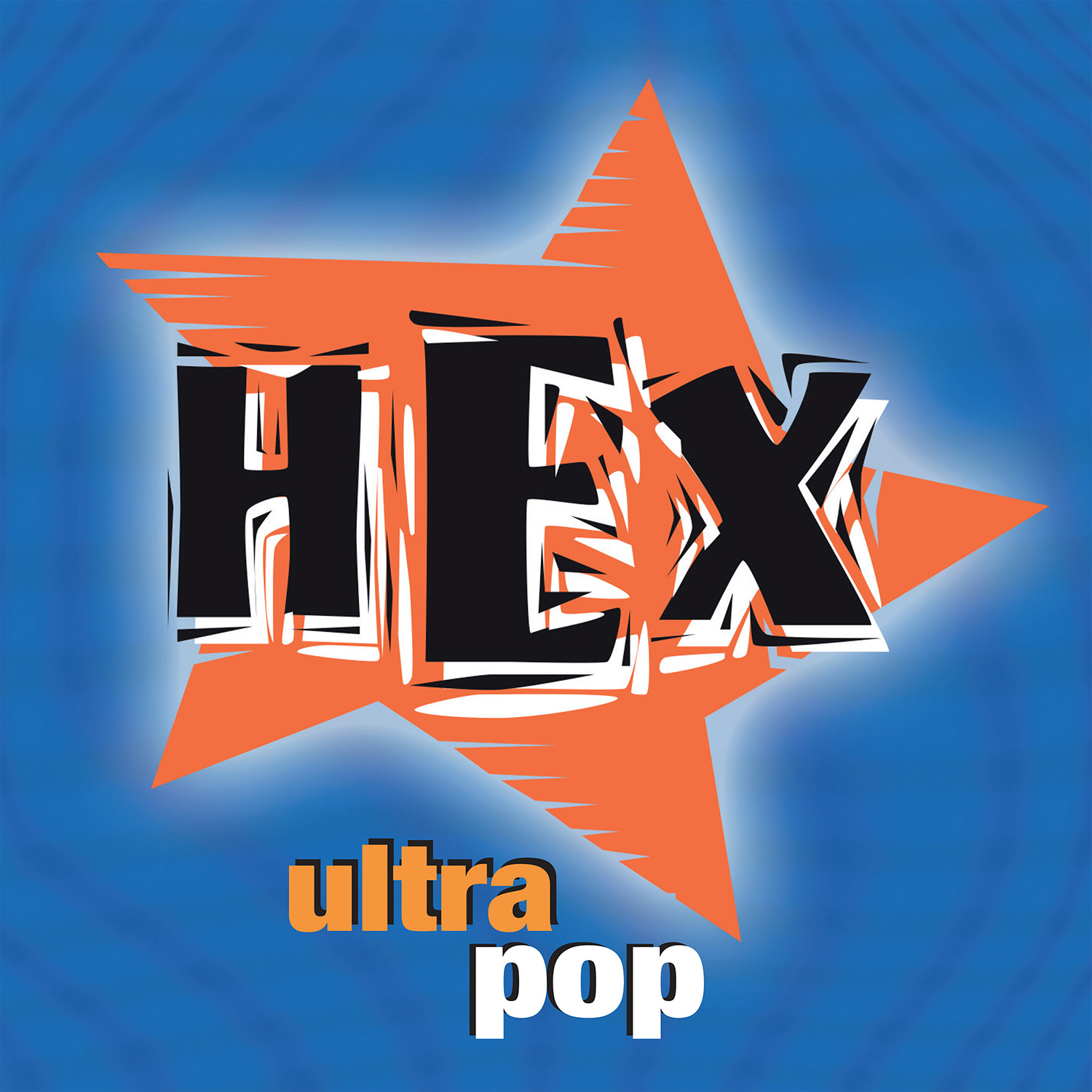 Zoznam skladieb na albume Ultrapop:
A1 1. VETROŇ
A2 2. VALENTÍN
A3 3. SOM ON (SNEŽNÝ PLUH)
A4 4. KÝM SA OBRÁTIŠ
A5 5. MAŤO A LINDA
A6 6. CIGA
B1 1. 96
B2 2. DANA
B3 3. RÁNO
B4 4. MEDVEDÍK
B5 5. DOBRÉ ČASY
B6 6. BIOELEKTROVÍZIA '97
Zoznam skladieb na albume Supermarket:
A1 01. KAŽDÝ DEŇ JE NEDEĽA
A2 02. VOTRELEC
A3 03. PRIATELIA OD BOBREJ RIEKY
A4 04. SPOMIENKY NA PARÍŽ II
A5 05. KOZMICKÝ FTÁK
A6 06. CHCEM S TEBOU…
B1 1. DINOSAUR
B2 2. MUŽ TVOJICH SNOV
B3 3. EZZERMASTER
B4 4. DRAHÁ
B5 5. DÚPÄ
B6 6. BUĎME ASPOŇ
www.hex.sk
www.facebook.com/hexofficial
www.instagram.com/hex_officialll
Zdroj: TS