Počas uplynulého víkendu sa v Kúpeľoch Brusno uskutočnil už 15. ročník Muzikálového festivalu Jozefa Bednárika. Organizátori si tento rok pripomenuli nedožité 80. narodeniny Michala Dočolomanského, šansónový program predstavila Svetlana Nálepková a špeciálny koncert si pripravil Marián Vojtko. Nechýbali tradičné ocenenia Brusnianske Brusnice, ktoré si odniesli televízia TA3, Oldo Hlaváček a Ladislav Cmorej. Tabuľu slávy organizátori udelili kostýmovej výtvarníčke Ľudmile Várossovej a neočakávane aj zakladateľovi a organizátorovi Jánovi Kubišovi.
"Každý rok sme dospelejší. Aj tento rok sme dali na jedno pódium senzačných spevákov,"povedal Ján Kubiš. Muzikálový festival Jozefa Bednárika prierezovo oslovuje viacero generácií. "Musíte mať otvorené srdce a vypnuté špekulácie. Najlepší je zvyčajne prvý plán. Čo myseľ podvedome prinesie, to je aj to najlepšie. Rovnako tak je dôležité počúvať ľudí okolo seba,"prezradil o tom, ako tvorí program festivalu. "Sám neviem. Proste bomba, prekvapenie na entú," odpovedal s úsmevom na otázku, ako je možné, že organizátor dostane ocenenie Tabuľa slávy bez toho, aby o tom vedel. Za veľkým prekvapením stála jeho manželka a spoluorganizátor Milan Sedláček.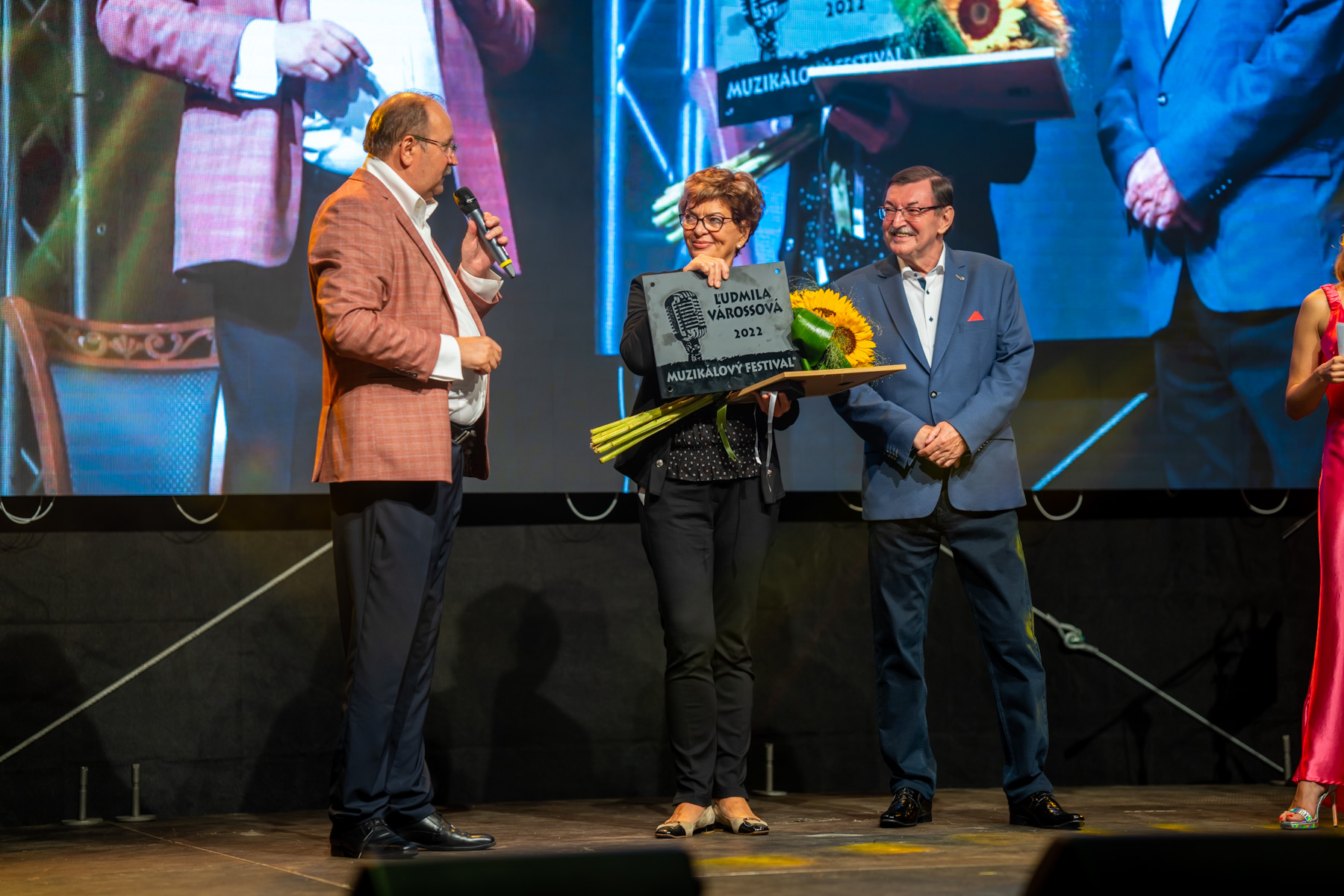 Tabuľu slávy umiestnili v Kúpeľoch Brusno tento rok kostýmovej výtvarníčke Ľudmile Várossovej. Vytvorila kostýmy do približne dvesto divadelných predstavení, inscenácií a filmov. "Takéto ocenenie je pridaná hodnota. Jozef Bednárik vždy hovoril, že máme slúžiť hlavne divákovi, ktorý nás odmení potleskom a ďalšou návštevou divadla," povedala Ľ. Várossová a dodala: "Takmer celý život robím hudobné inscenácie, teda muzikály, opery aj balety. Vždy tvorím kostýmy cez prizmu hudby. Tá sama napovedá a je aj najväčšou inšpiráciou."
Brusnianske Brusnice si tento rok odniesli televízia TA3, herec a zabávač Oldo Hlaváček a tanečník a choreograf Ladislav Cmorej. "Bol som veľmi vďačný, že ma sem Ján Kubiš pozval a bol ochotný trpieť všetky moje neduhy, o ktorých vedel a statočne to znášal," povedal O. Hlaváček s úsmevom a vyzdvihol aj priestory, v ktorých sa podujatie konalo. "Mám veľmi pozitívny vzťah k muzikálom. Vždy si vyžaduje stopercentné sústredenie a rešpektovanie divákov. Priniesol som si sem aj čapicu čerta, ktorú som v predstavení Na skle maľované používal. Keď je reakcia divákov rozradostnená, veselá, úprimná, vtedy pociťujem najväčšiu zodpovednosť, aby som vydržal, bavil a s úsmevom sa odovzdával divákom v hľadisku," dodal.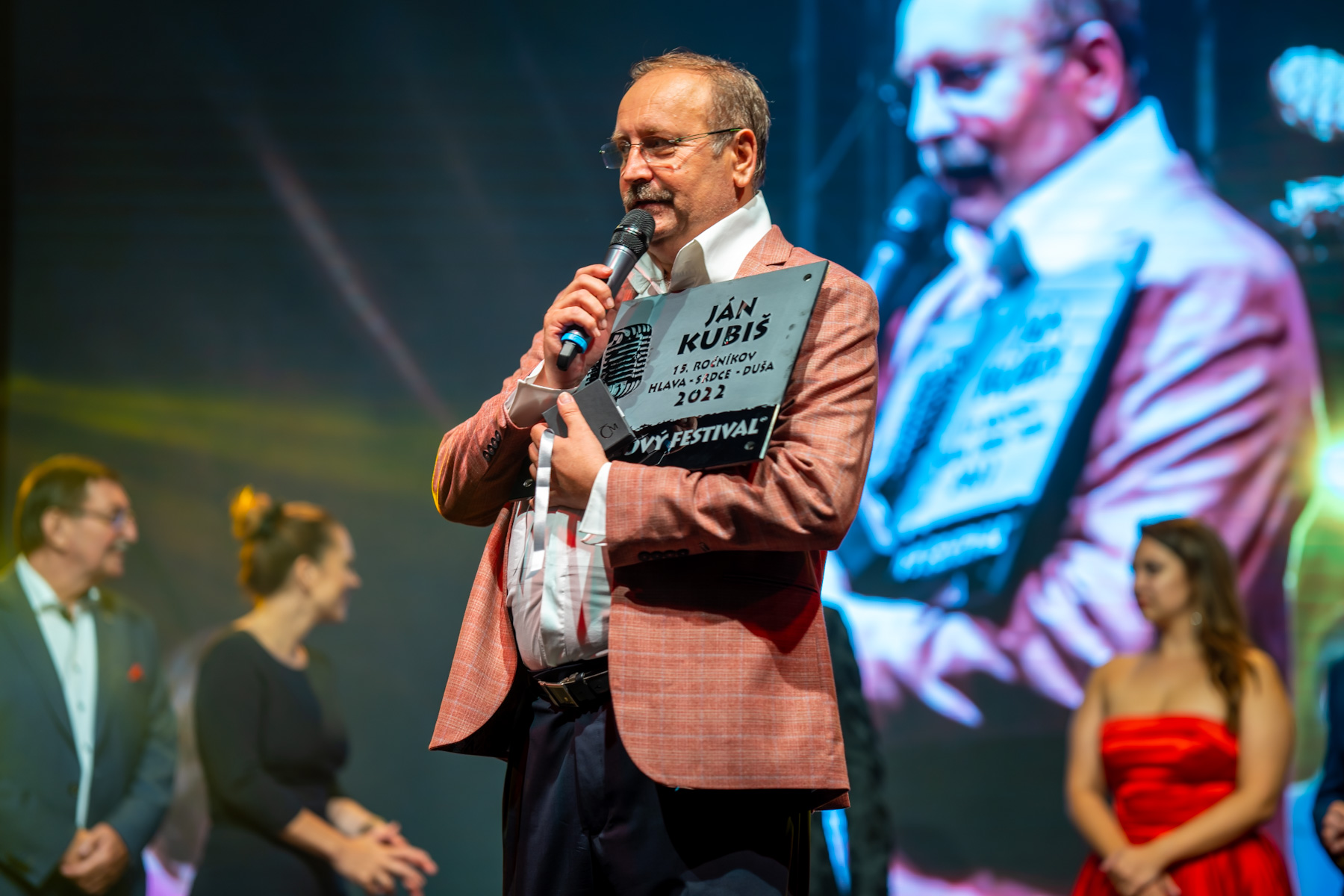 "Keď už išla videodokrútka s mojimi aktivitami, tak tam bolo predznačené, že asi niečo dostanem. Ozvala sa vo mne taká profesionálna deformácia, že som sa pozeral, aké vybrali fotky," povedal veselo naladený Ladislav Cmorej. Toho prekvapila úroveň a vážnosť Muzikálového festivalu J. Bednárika. Kým dostal príležitosť ako choreograf, tak musel roky pracovať napríklad ako asistent. "Nesnažím sa byť slávny, ale užitočný, preto to človeka prekvapí, keď je takto ocenený," vysvetlil. Ocenenú televíziu TA3 na festivale zastupoval riaditeľ pre externé vzťahy Igor Čekirda: "Do poslednej chvíle sme netušili, že toto ocenenie dostaneme. Podujatie podporujeme už 15. rok a som prekvapený, že sme ho dostali. Podporujeme kultúru a toto je mimoriadne krásny festival. Sme za to vďační. Táto cena má veľkú hodnotu."
Na konci slávnostného ceremoniálu prezradil organizátor Ján Kubiš aj to, čo pre návštevníkov pripravujú na ďalší ročník. O rok sa Brusne bude spomínať hlavne na Jozefa Bednárika, jeho život a prácu, keďže si budeme pripomínať desať rokov od jeho úmrtia a významným spôsobom sa zasadil o rozvoj a dramaturgiu festivalu. "Doteraz nás Béďo svojím spôsobom režíruje. Stále mám zoznam ľudí, ktorých si želal oceniť a vážim si, že mám tú možnosť," dodal J. Kubiš na záver.
Zdroj: TS