Poznávacím znakom skupiny Dennyiah je charizmatická speváčka s podmanivým hlasom Denisa "Denny" Gajarská a večne usmiaty hudobník v elegantných okuliaroch Ľuboš Šoltés. V roku 2020 vydali svoj debutový album Human Aspect s úspešným singlom Kingdom. Avšak, prišiel covid a všetky koncertné plány sa stali minulosťou. Ku koncu pandémie sa kapela chcela pohnúť ďalej a tak sa presťahovala na Island, kde sa začala písať úplne nová a miestami až neuveriteľná etapa Dennyiah.
Prvé tri mesiace žili Ľuboš a Denny na Islande spoločne v ich "Magic Buse", kde začali vznikať aj prvé nápady nových piesní. Potom sa však Ľuboš musel náhle vrátiť na Slovensko a Denny zostala na ostrove sama.
"Aj napriek veľkej snahe vydať druhý album omnoho skôr, sa nám to nepodarilo. Jednoducho, nám počas pandémie došla energia. Doľahlo na mňa absolútne vyčerpanie a dovtedy pre mňa neznáma aj celková nechuť k hudbe. Keď som počas skúšky začala pociťovať úzkosti a hnev, povedala som si, že je najvyšší čas niečo radikálne zmeniť – a tak som sa rozhodla presťahovať na Island. Bolo pre mňa extrémne dôležité získať odstup a znovu nadobudnúť radosť v tom, čo ma celý život lieči a drží pri živote – radosť k hudbe. Rok a pol stráveného na Islande mi umožnilo spoznať veľa nových ľudí. Ich príbehy ma inšpirovali a v kombinácii s islandskou prírodou ma doslova začali uzdravovať. Ukázali mi, že musím naďalej nasledovať svoje srdce a tak sme začali s Ľubkom opäť skladať nové piesne," priblížila neľahké obdobie Denisa "Denny" Gajarská.
Pilotným singlom nového EP je skladba Gold Within. Jej základ zložila Denny už vo svojich pätnástich rokoch. Pieseň mala pôvodne punkový nádych, aj preto ju Denny dlhšie odkladala nabok.
"V jednom Islandskom dome, ktorému miestni hovoria "Spaghetti Church", sme Nickom Hardom neodolali a kým Denny varila špagety, my sme urobili prvý nástrel Gold Within, vtedy mala ešte pracovný názov Sauce. Následne sme jej pieseň pustili do slúchadiel. Denny si ju vypočula a všetkým nám bolo v tom momente jasné, že skladbu dotiahneme dokonca a nahráme ju na album," opísal prácu na singli Ľuboš Šoltés.
"Gold Within je o malej vnútornej rebélii. O tom, ako si človek v istom bode života začne uvedomovať, kým je a práve to, aký je, môže byť pre spoločnosť neprijateľné. A keďže ja som nikdy nikam nezapadala, tak som sama sebe zložila pieseň o tom, že podliehať nátlaku okolia sa nevypláca – nič to do života neprináša, iba povrchné kamarátstva a instantné momenty, o ktoré nestojím. Trvalo mi však veľmi dlhý čas takto aj skutočne začať žiť a nepodliehať všetkým tlakom a očakávaniam. Gold Within mi to vždy pripomína," prezradila Denny.
Okrem spomínaného Nicka Harda, ktorý EP Eternal Sunshine produkoval a mixoval a ktorý, mimochodom, získal Grammy za album Culcha Vulcha od Snarky Puppy, je nové dielo Ľuboša a Denny plné svetových mien. Album mastroval Dave McNair (David Bowie, Stereophonics, John Mayall, Buddy Guy), sláky nahrával Nathan Schram (Bjork, James Blake, David Crosby) a Fabia Mantwill (Kurt Elling), perkusie Marchelo Woloski (Snarky Puppy), violončelo Ján Bogdan, kontrabas Haggai Cohen-Milo a za bicie sa posadil Martin Valihora i Keith Carlock (Sting, John Mayer, Toto).
"Každé jedno stretnutie, každý kreatívny proces, nahrávanie a možnosť spolupráce je pre nás vysokou školou. Je to ako chodiť opäť do školy – učiť sa, zabávať a ľudsky rásť," teší sa Denny, ktorú doplnil Ľuboš: "Títo ľudia sa stali našou hudobnou rodinou. Nie je to jednorazová spolupráca, trvá už skoro dva roky, vyvíja sa, niekam smeruje a popritom sa "rodina" rozrastá. Veľmi si to s Denny vážime."
Videoklip k piesni Gold Within zverila skupina do rúk svojmu dlhoročnému kamarátovi a režisérovi Lacovi Rychtaríkovi. Ten pre Dennyiah už v minulosti natočil vizuál k piesni Kingdom. Tentokrát sa Laco, aj keď neobľubuje lietanie, musel so svojou technikou presunúť priamo na Island, kde celý klip v priebehu dvoch dní vznikol.
"Laco je s nami prepletený od nášho začiatku a veľmi nám už neraz pomohol na rôznych frontoch. Je extrémne talentovaný, a tak ako máme radi my jeho, tak aj on má slabosť trochu na nás. Inak by strach z lietania neprekonával," pousmial sa Ľuboš a zároveň dodal: "Na Islande sme chceli točiť z viacerých dôvodov. Obaja s Denny máme radi drsnú severskú zimu, táto verzia piesne vznikla na Islande, kde sme ju aj nahrali, a preto sme chceli mať kúsok Islandu a jeho vibe aj vo videoklipe."
Na EP Eternal Sunshine sa nachádza dohromady šesť skladieb: Autum 2015, Better Off, Forbidden Beauty, Gold Within, Tied Up a Z oboch strán. Všetky skladby zložila autorská dvojica Denisa "Denny" Gajarská a Ľuboš Šoltés. Novinka vznikla v štúdiu Greenhouse v Reykjaviku.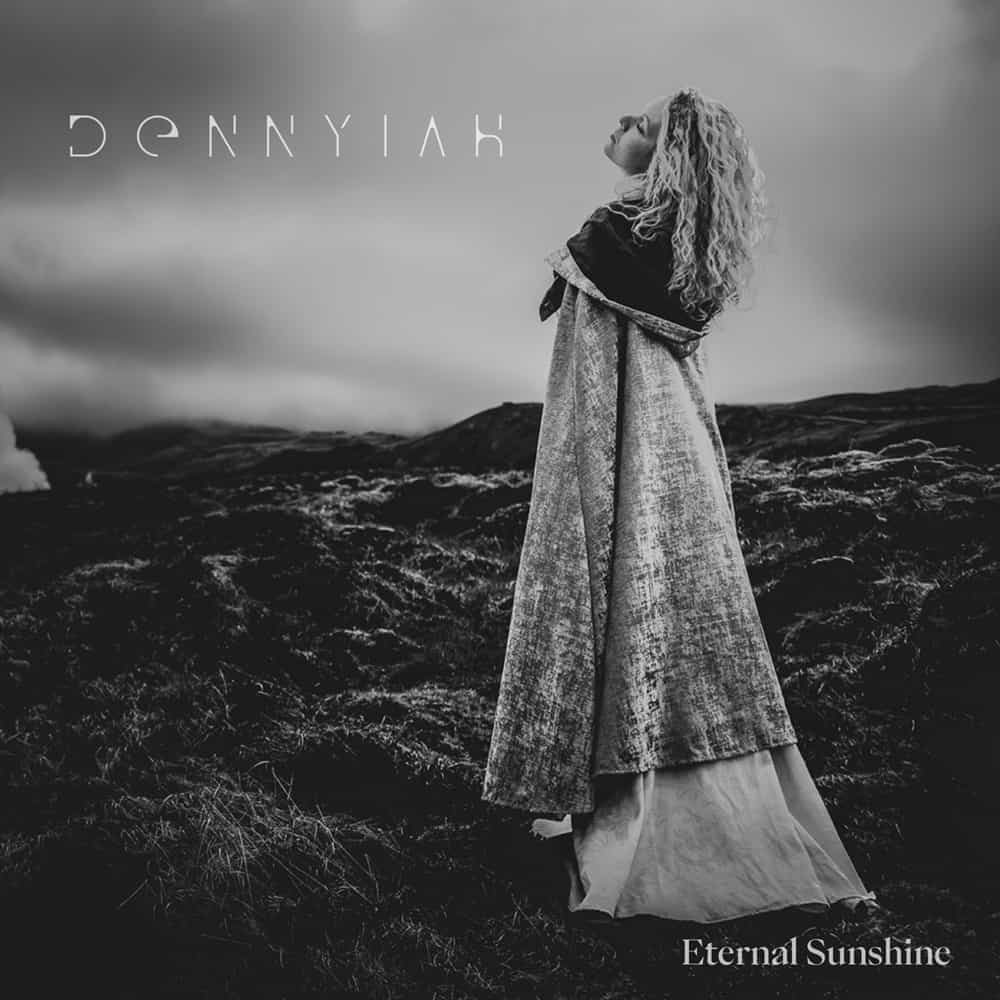 Zdroj: TS