RUKA HORE pripravila pred koncom roka 2020 pre všetkých svojich fanúšikov špeciálny, vianočný AUTOMAT, z ktorého vznikol ďalší hudobný úlet. Text skladby "NAJLEPŠÍ ROK MÔJHO ŽIVOTA" chalani zložili kreatívnym spôsobom a to podľa sviatočných sloganov, ktoré im počas natáčania relácie udreli do očí.
Minulý rok priniesli takýto kreatívny koncept v skladbe "Pumpa" youtuberská dvojica Sketch Bros – Oliver a Samo. Tentokrát námet na skladbu vznikol počas natáčania relácie, kedy chalanov upútal pretlak vianočných kampaní, preto si začali zapisovať slogany z jednotlivých billboardov a oslovili opäť na beat producenta songu Grizzlyho.
"Snažíme sa v Ruka Hore robiť veci, ktoré sa neočakávajú, preto aj keď to nadhodíme počas natáčania, tak to už musíme splniť. Je to niekedy daň za to, že to sľúbiš pred kamerami a ľudia to vnímajú. Každopádne aj mashup, respektíve krátky hudobný film vznikol tiež spontánnym spôsobom a mali sme samé pozitívne reakcie, pritom sme tým chceli najmä upozorniť na rebrand loga", opisuje spevák a moderátor Tomy Kotty.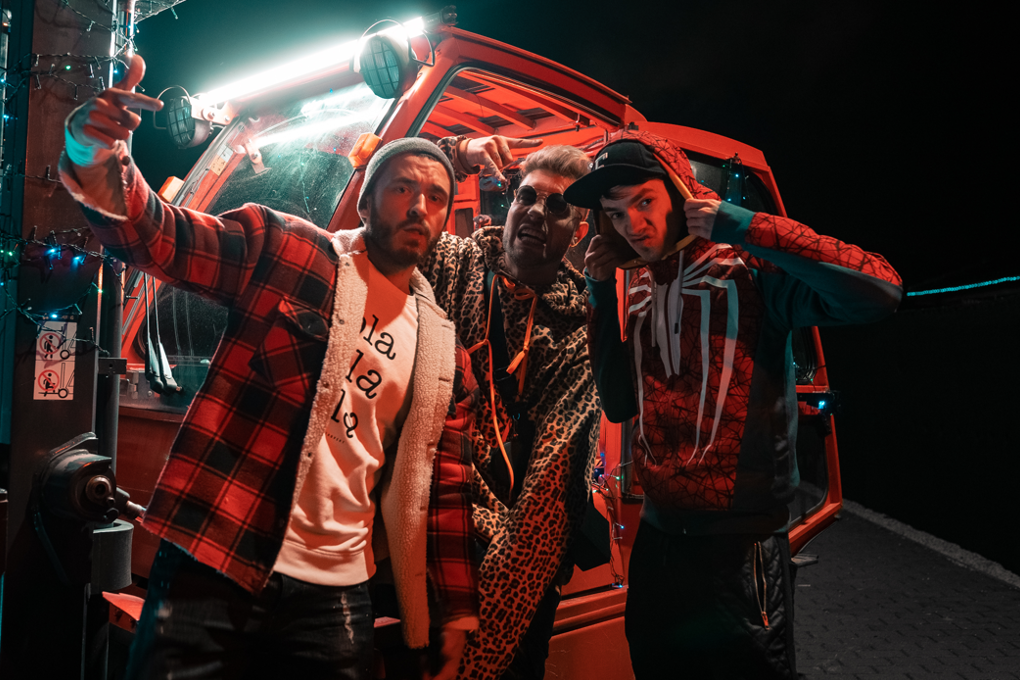 Demo nahrávali v kufri a vizuál ku skladbe vznikol presne tak ako sa nesie pointa celého roka 2020 – zodpovedná izolácia doma pod vedením režiséra Mavrova.
"Celá relácia bola úplne super lebo som si ani neuvedomil, že natáčame. Takže to bolo také kamarátske stretko v aute, keďže sa aj dlhšie poznáme. Tomy má skúsenosti v hudbe, takže text s námetom sme zbúchali spolu veľmi rýchlo. Verím, že ľudia to nebudú brať tak vážne a v tejto dobe sa nad tým najmä pousmejú ", uzatvára Matej Zrebný.
RUKA HORE – SHOWREEL MASHUP |MERCH FILM|
https://www.youtube.com/watch?v=yfTAIKMdcMo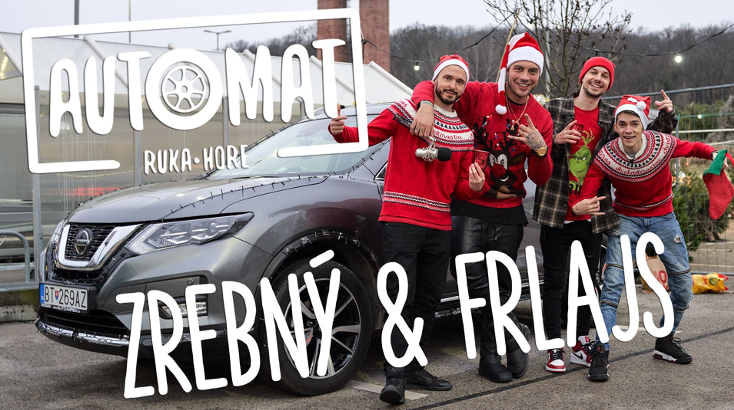 Zdroj: PR MANAŽÉR JANA TRELLOVÁ/RUKA HORE
Foto: Youtube Ruka Hore