Najväčší severoamerický filmový festival pre dokumentárne filmy Hot Docs dnes na tlačovej konferencii ohlásil program svojho aktuálneho 28. ročníka. V rámci tradičnej sekcie World Showcase uvedie v svetovej premi
é

re aj dlhoočaká

van

ý dokumentá

rny film

The Sailor

, ktorý je celovečerným debutom slovenskej režis

é

rky Lucie Kašovej. Film je portr

é

tom ná

morn

íka Johnsona, ktorý prež

il cel

ý život sám na oceáne a starobu trávi na karibskom ostrove Carriacou, útočisku námornických veteránov. Na festivale Hot Docs, ktorý prebehne online od 29. aprí

la do 9. m

ája bude

The Sailor

súťažiť

o Cenu div

ákov.

K slovensk
é
mu publiku ho začiatkom leta prinesie distribučná spoloč
nos
ť
Film Expanded.
Aká je cena slobody? Námorník Paul Johnson sa celý svoj život plavil na oceáne. Žil nespútane, opíjal sa, miloval a nikdy sa neusadil na pevnine. Teraz má osemdesiat a on ani jeho ľoď nie sú schopní vyplávať. Kým každý deň vypije liter vodky, uvažuje o živote a smrti. Zdá sa, že cieľom jeho cesty je samota. The Sailor je film o vzťahu medzi slobodou a sebeckosťou. Režisérka Lucia Kašová v ňom hľadá odpoveď na univerzálnu otázku: Majú splnené sny na svojom konci vždy tak trpkú príchúť?
"Som námorníčka. Celý svoj život som chcela stráviť na mori. Stretla som ľudí, ktorí s morom komunikujú a žijú. Nazývajú sa ,morskí cigáni'. Na ich plavidlách nie sú vlajky ich rodných krajín, pretože ich národnosťou, náboženstvom i domovom je more. Ich spoločným znakom je pokora. Plavia sa už desiatky rokov a keď prehovoria, v ich hlase počuť rytmus vĺn. Keď som v minulosti začala študovať filmovú školu, bolo to kvôli tomuto filmu. Mala som potrebu rozpovedať príbeh o morských cigánoch, spoločnosti postavenej na iných princípoch bytia, než má tá naša," priblížila osobnú fascináciu témami svojho filmu režisérka Lucia Kašová, ktorá patrí k talentovanej nastupujúcej generácii mladých slovenských dokumentaristiek.
"Námorník ako symbol slobodnej cesty, more ako esencia toho, čo tvorí a napĺňa náš život, loď ako obraz duše na šírom mori možností a motor, ktorý je tým, čo nás poháňa vpred. A čo je ten cieľ, kam nás poháňa? Paula Earlinga Johnsona som stretla vo dverách malého supermarketu v Harvey Vale Bay na ostrove Carriacou. Pozreli sme sa jeden na druhého a hneď sme vedeli, že sme z rovnakého cesta," doplnila Kašová, ktorá vstúpila do spoločenského povedomia ako autorka filmu o bývalom premiérovi Robertovi Ficovi v rámci televízneho cyklu Expremiéri a je tiež režisérkou medzinárodne úspešného krátkometrážneho filmu Orchester z krajiny ticha.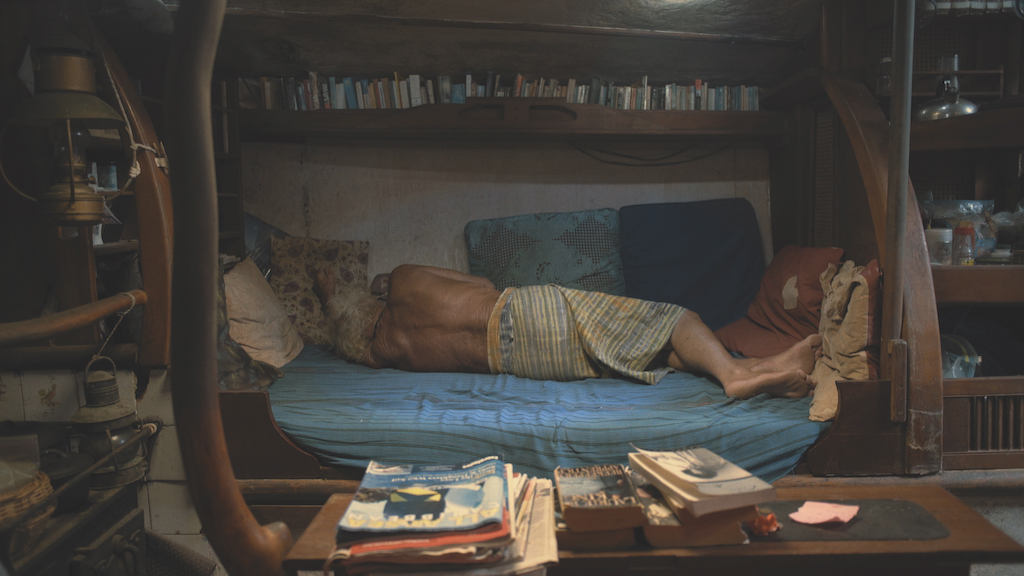 Výsledok stojí za to
Nakrúcanie filmu mimo slovenské reálie vôbec nebolo jednoduché. Vyžadovalo precíznu prípravu aj pevné nervy."Veľkou výzvou pre nás bola samotná produkcia filmu v atraktívnom Karibiku. Stráviť takmer dva mesiace nakrúcaním filmu v tak odlišnom prostredí, než je to naše, bola výnimočná skúsenosť. Pred nakrúcaním sme však museli vyriešiť množstvo produkčnych a logistických problémov. Film sa nakrúcal na malom ostrove Carriacou, ktorý je bez zdroja pitnej vody. Aby sme sa len dostali na samotný ostrov, štáb a technika museli najprv preletieť sedemtisíc kilometrov a následne sa tri dni plaviť naprieč Karibským morom," spomína na nakrúcanie v Karibiku producent filmu The Sailor Nazarij Kľujev zo spoločnosti Toxpro, ktorý je známy aj ako producent a jeden z režisérov minuloročného filmu Rytmus: Tempos o známom spevákovi Rytmusovi. "Treba dodať, že celé nakrúcanie sa konalo počas hurikánovej sezóny, keďže hurikány zohrávajú vo filme dôležitú úlohu. Realizácia filmu sa nám nakoniec vydarila a som veľmi rád, že sa nám okrem filmu podarilo vytvoriť aj online sériu making of videí. Pre nás tvorcov, ale aj pre divákov tak existuje spomienka, ktorá mapuje ako náš film vznikal," dodal Kľujev. Na making of videá sa môžu slovenské diváci a diváčky tešiť už čoskoro.
Aká bude ďalšia plavba filmu?
V svetovej premiére na prestížnom kanadskom festivale Hot Docs bude môcť medzinárodné publikum zažiť snímku The Sailor v rámci populárnej sekcie World Showcase, ktorá tradične prezentuje to najlepšie z celosvetovej dokumentárnej tvorby. Hot Docs patrí k najvýznamnejším festivalom dokumentárneho filmu na svete a je najväčším dokumentárnym festivalom v severoamerickom regióne.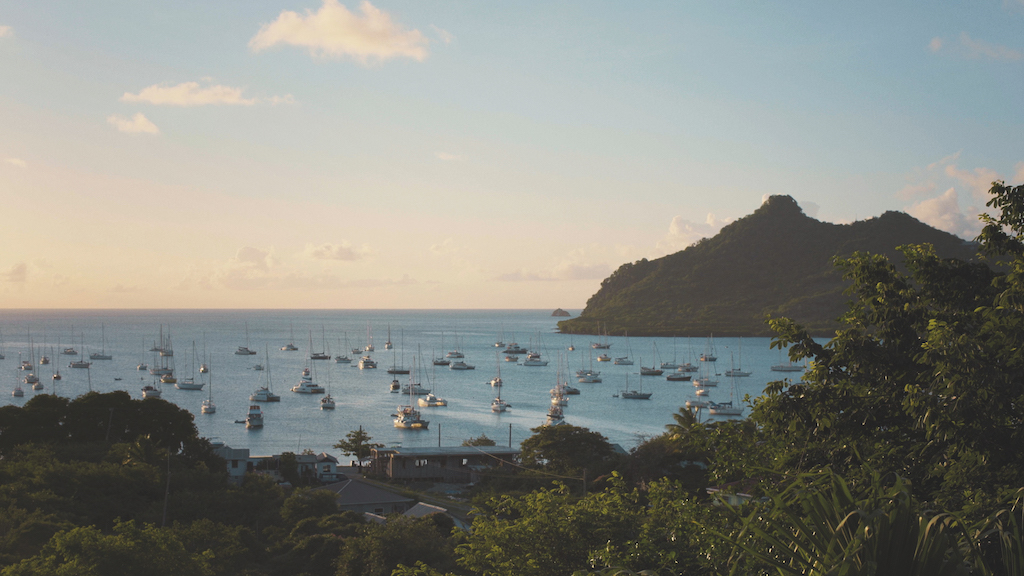 Film Lucie Kašovej začiatkom leta uvedie do širokej slovenskej distribúcie distribučná spoločnosť Film Expanded. "Lucia Kašová prináša svojím filmom do nášho prostredia nielen netypickú tému nakrútenú v zahraničných reáliách, ale aj sviežu formu filmového rozprávania. The Sailor bude pravdepodobne jedným z prvých slovenských filmov, ktoré budú v kinách dostupné po ich opätovnom otvorení. Po špeciálnej domácej premiére spojenej s otvorením jachtárskej sezóny ho čaká mimoriadna letná distribúcia po amfiteátroch, kde sa výborne hodí pre svoje témy a letnú atmosféru," vyjadril sa Matej Sotník, spoluzakladateľ distribučnej spoločnosti Film Expanded.
The Sailor patrí k najočakávanejším slovenským filmom aktuálneho roka a slovenské publikum s nadšením pre cestovanie, jachting a kvalitnú kinematografiu môže očakávať tiež turné s jeho tvorcami po vybraných mestácha a kinokluboch.
Info o premiére na stránke festivalu Hot Docs
https://www.facebook.com/thesailorfilm/
https://www.facebook.com/toxpro
https://www.facebook.com/filmexpanded
https://filmexpanded.com