Tak, ako v júni zberáme sladké plody prvého ovocia, pre vás sme vyzbierali tanečné chuťovky. Hudobný jún v KC Dunaj rozhodne nebude chudobný. Odštartujeme hravou indietronic párty, kde, okrem iných, svoj DJ set ponúkne aj originálna kapela Walter Schnitzelsson. Tanečne lapať po dychu budeme aj ostatné júnové víkendy. Na parkete si dupneme do rytmov hip-hopu, neónových 80s, hlasného techna, ohnivej latiny, alternatívnych 90s a mesiac budú uzatvárať hity z kultových tarantinoviek.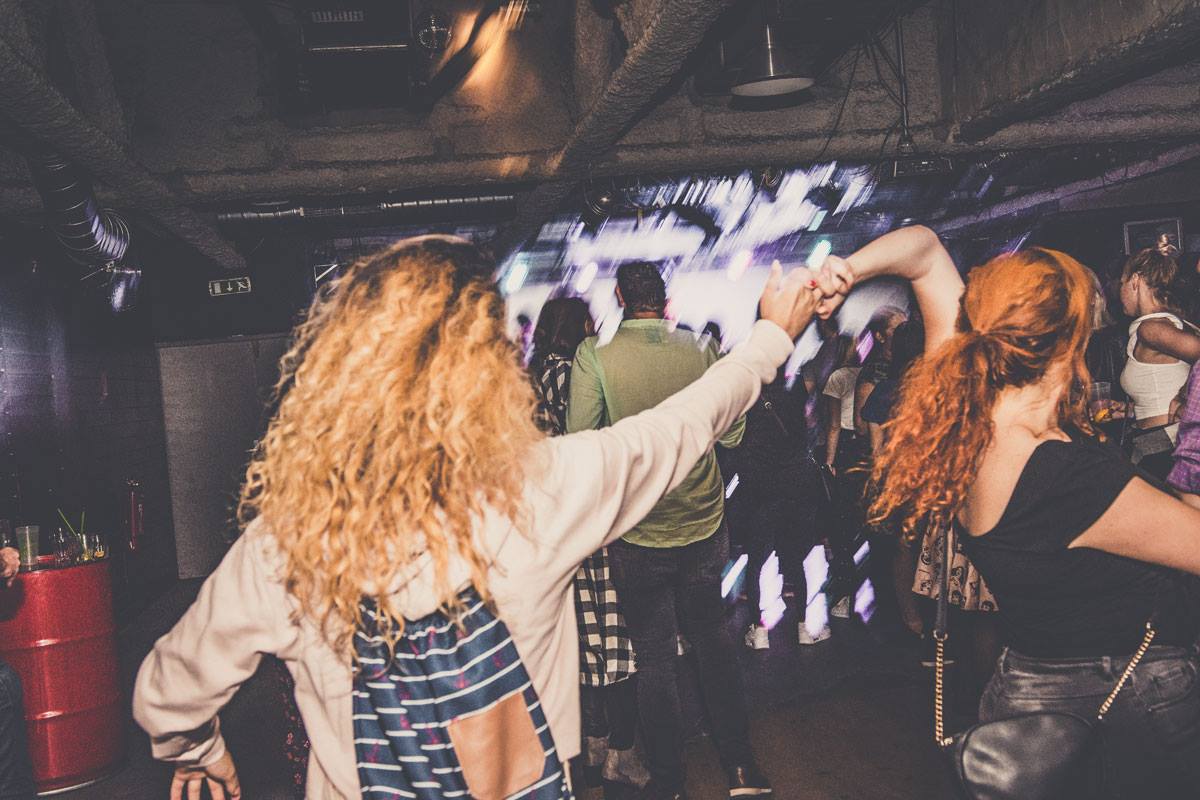 Kapela, ktorú tak ľahko neuchopíme, pretože je jedinečná. A keď brnknú na strunu, dotknú sa nejedného srdca. Neobyčajný až prazvláštny indie-rock, energický rock'n'roll, dumajúci blues a rebelský punk je to, čo kapelu Walter Schnitzelsson definuje. Čo z toho vás v roku 2022 hudobne vystihuje najviac?
Walter Schnitzelsson: Myslím, že je to stále gitarová hudba. Či už pomalšia, alebo rýchlejšia. Nikdy sme sa príliš neškatuľkovali do nejakých subžánrov. Jednoducho sme radi písali veci, ktoré sme si chceli hlavne užiť na pódiu naživo. Ak by som mohol naznačiť, ako budeme znieť v blízkej budúcnosti, tak by som povedal, že sa vraciame v čase k našim teenage idolom.
Otázka pre Jožka Rezníka, ktorý študoval zvuk na univerzite v Amsterdame. Sú zvuky, ktoré tvoje absolútne ucho iritujú? Je napr. zvuk práčky pre teba počúvateľný?
Walter Schnitzelsson: (smiech) Záleží od situácie, samozrejme. Vysoké frekvencie rôznych druhov to dokážu, napr. keď vytočím priateľku. Nemôžem nespomenúť frekvenciu komárov, tam prichádzam o rozum. Hlavne v skorých ranných hodinách som schopný vstať ako robocop a pobehovať po izbe ako zmyslov zbavený.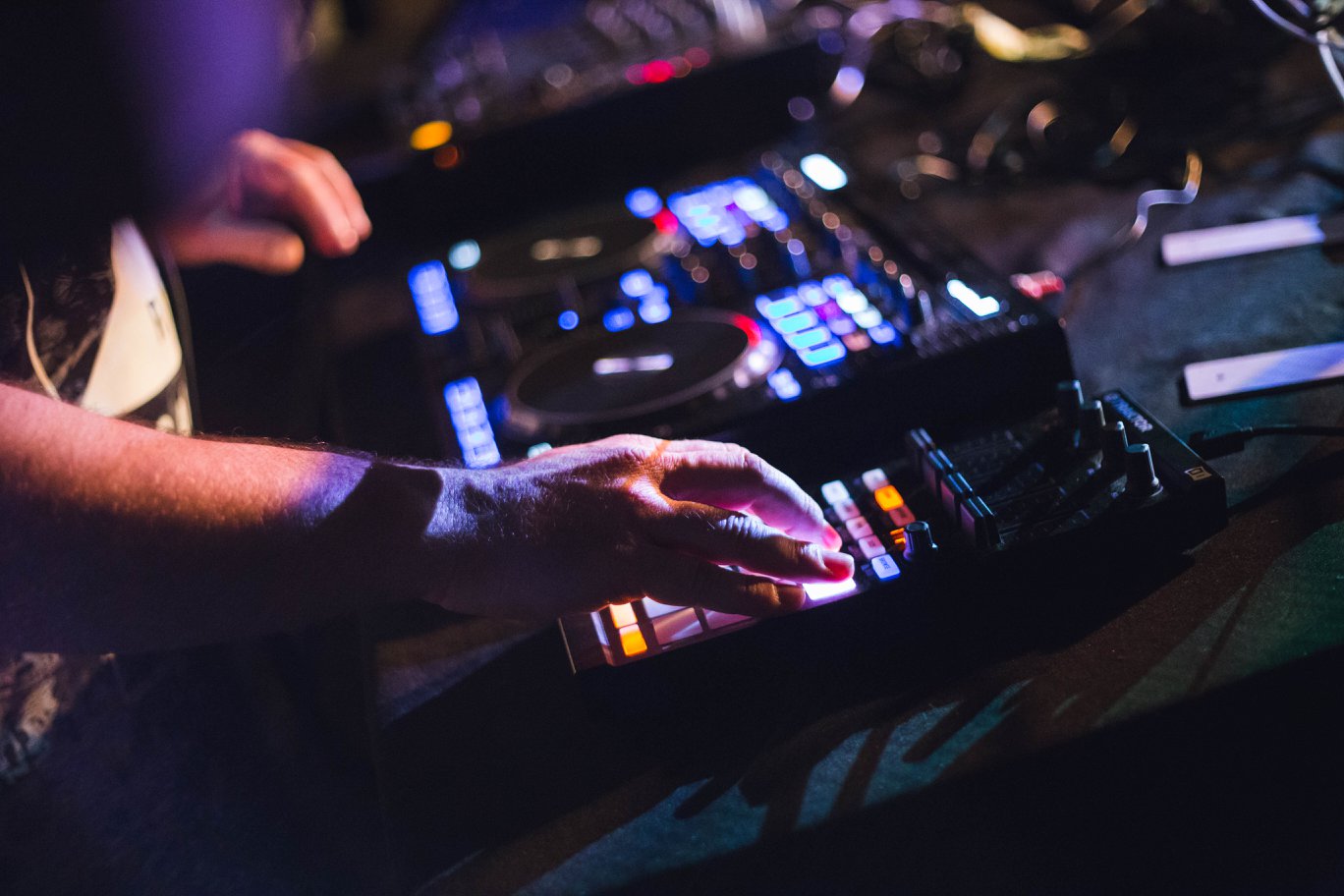 Ešte pred pandémiou ste sa tešili plodným letným festivalom. Jedným z trvalých zážitkov bol festival Volt Fesztival, kde ste vystupovali pred Depeche Mode. Prišla však pandémia a zatriasla všetkým pod nohami. Čo vám toto obdobie pozitívnych testov, lockdownov a koncertného ticha, navzdory všetkému, dalo? Po hudobnej, aj ľudskej stránke.
Walter Schnitzelsson: Kľud. Samozrejme, museli sme prehltnúť to, že sme po piatich rokoch vydali album, ktorý sme nestihli ani "dotúrovať". Prinieslo to veľmi divné online koncerty všetkých druhov, kopec samozvaných infektológov, odborníkov, frajerských popieračov a dokonca, v hre bola opäť aj Baba Jaga! Pre nás to bolo, úprimne, úplne mŕtve obdobie. Taká nuda, za ktorou mi je sem-tam aj smutno.
'Somniloquist and the sleeping orchestra' je skladba z posledného albumu Sugar kids won't stop screaming. Musím sa priznať, že mi jedno počutie nestačí. Zakaždým si ju pustím viackrát za sebou, tak veľmi ma svojou energiou dostala. Tento počin má vyše štyroch minút. Odštartuje folkovým štýlom pískania a hry na akordeóne. V polke skladby, presne v 02:29 nastáva takmer dvojminútové, skoro až žalostné gitarové sólo. Čo konkrétne vás vyprovokovalo k napísaniu tejto výnimočnej skladby?
Walter Schnitzelsson: Je to o situácii, v ktorej som sa ocitol v roku 2016. Zlomil som si nohu hneď na začiatku leta a to úplne extrémnym spôsobom. Po operácii som ležal v Ružomberskej vojenskej nemocnici. Izbu som zdieľal s partičkou vo veku 50+. Každý večer okolo 21:00 spustili chlapi krásny chrápajúci orchester, sem-tam aj ladili. Navyše, pán vedľa mňa si "išiel" veľké príbehy zo sna. Toto proste nevymyslíš, no prežil som to. Čiže, toto je vznik veľkolepej skladby z albumu.
Kde si vás môžu aktuálni, ale aj budúci fanúšikovia Walter Schnitzelsson toto leto vypočuť? Dáte prednosť väčším festivalom, alebo aj tým menším.
Walter Schnitzelsson: Zdá sa, že teraz trochu sklamem našich fanúšikov. My sme sa však toto leto rozhodli zamakať na niečom celkom novom. Vôbec sme nebookovali festivaly. Možno sa nejaké prekvapenie napokon udeje, uvidíme. Bude to zrejme last minute booking.
Rodí sa materiál na tretí album? Ak áno, budú to skladby, na ktoré si tanečne dupneme, alebo nás skôr svojou "surovosťou" prinútia nad nimi uvažovať?
Walter Schnitzelsson: Rodí. A to je presne ten dôvod, prečo sme troška mimo pódií. Zatiaľ môžem prezradiť, že to nuda určite nebude a zrejme potešíme aj ľudí, ktorí už dlhšie pýtali slovenské skladby. Vyzerá to na veľmi zábavný album, ale nerád by som predbiehal. Snáď stihneme tento rok niečo z toho aj vydať, ako malú ochutnávku. Veľmi sa tešíme, že to stále ide, že sme to prežili a môžeme ísť ďalej.
Indietronica (3. 6.)
Walter Schnitzelsson DJ set, DJs Diablo & Krto
– indie music, elektronika, indietronica
Event: www.fb.com/events/1107746620088259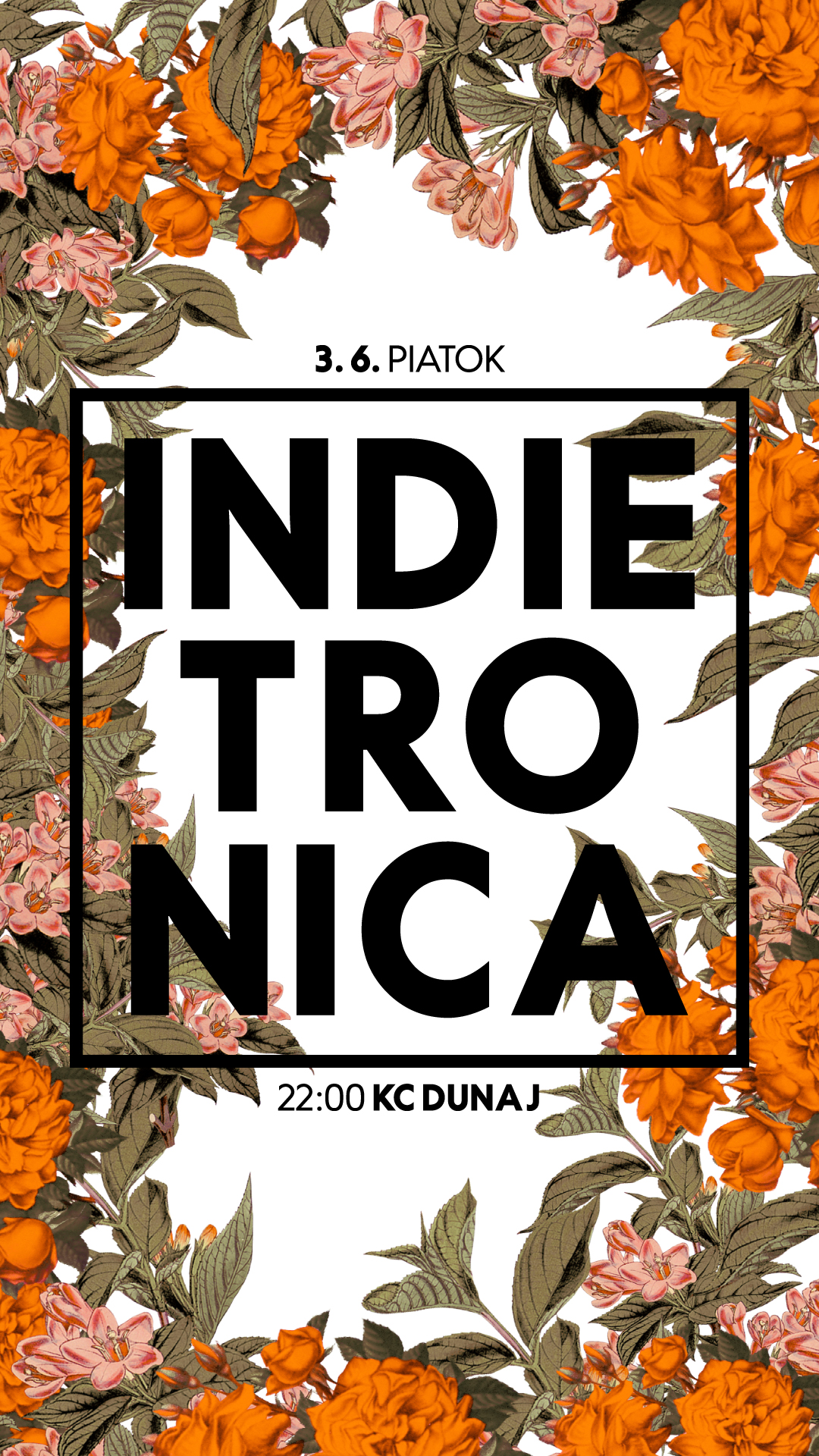 Okamžité krepčenie (4. 6.)
DJ Metys, DJ Miko
– hip-hop
Event: www.fb.com/events/395455772452230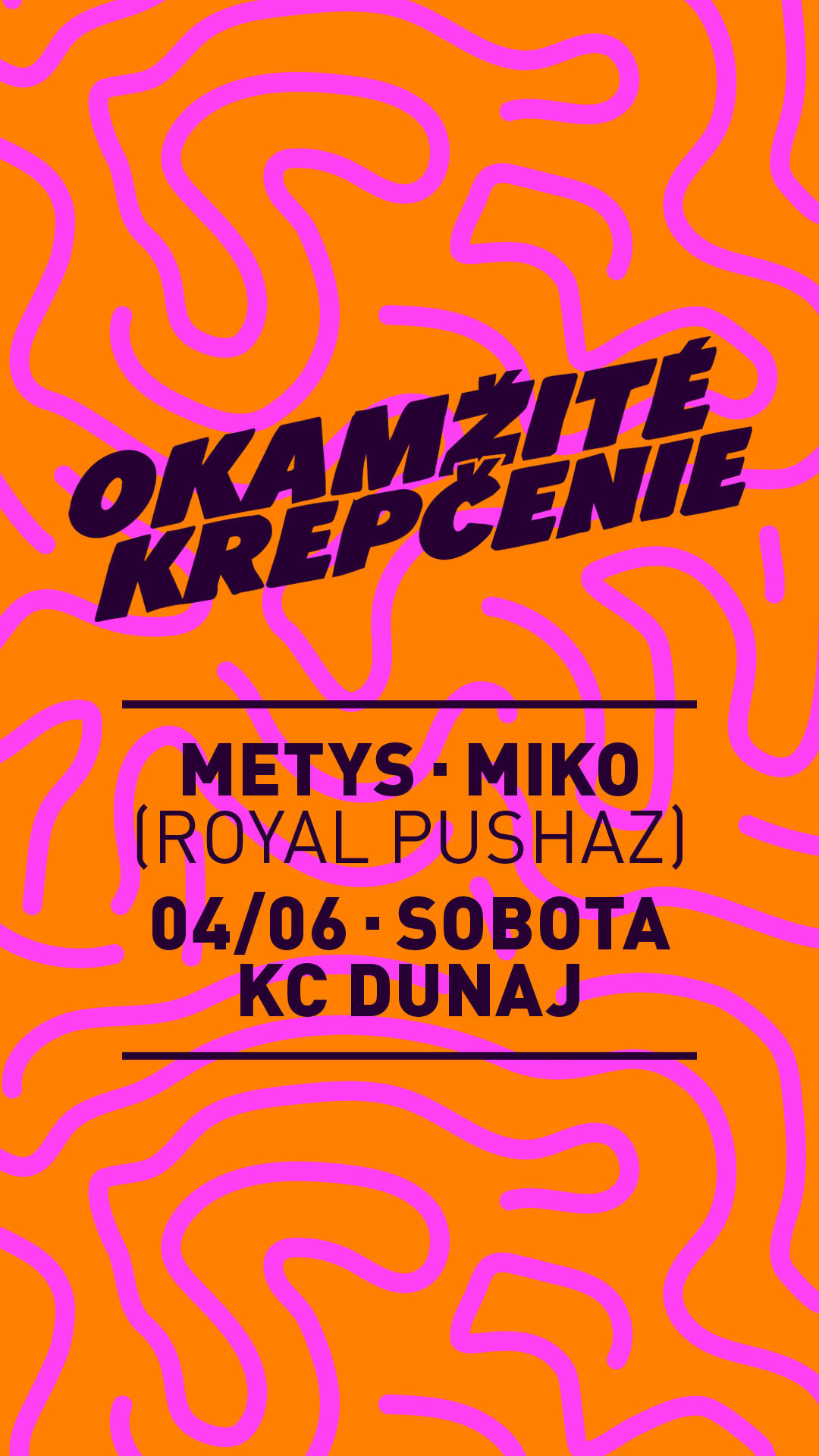 Technowerk (17. 6.)
BØRT, Toky & Loktibrada, Inkwall, Kristie Kardio, Kabal
– techno, house, hardcore
Event: www.fb.com/events/1026928861550209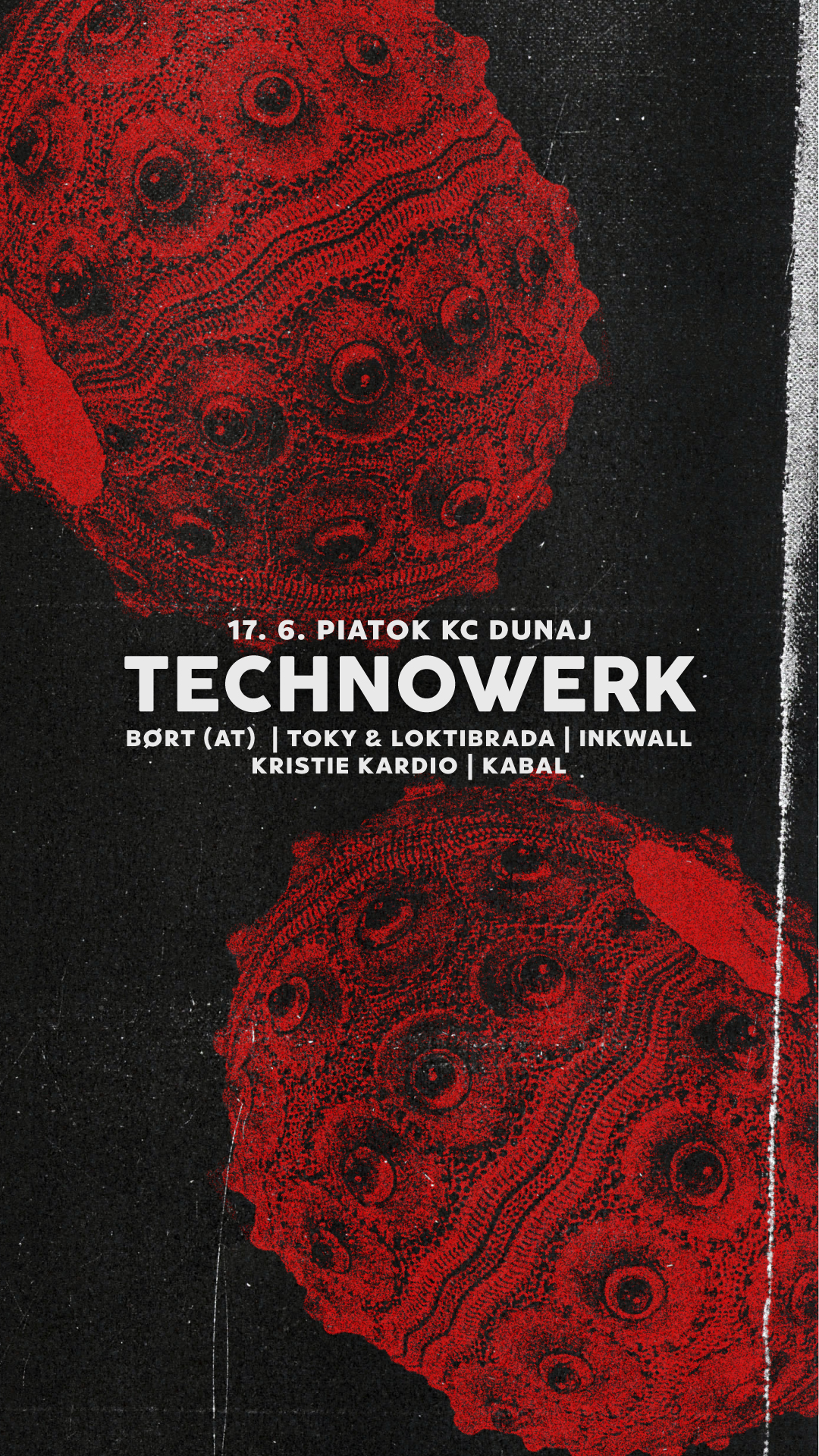 Kubánska noc (18. 6.)
DJ Chims, DJ Emeterio
– salsa, bolero, cha cha cha, zouka, bachata, latinojazz
Event: www.fb.com/events/5207912405898582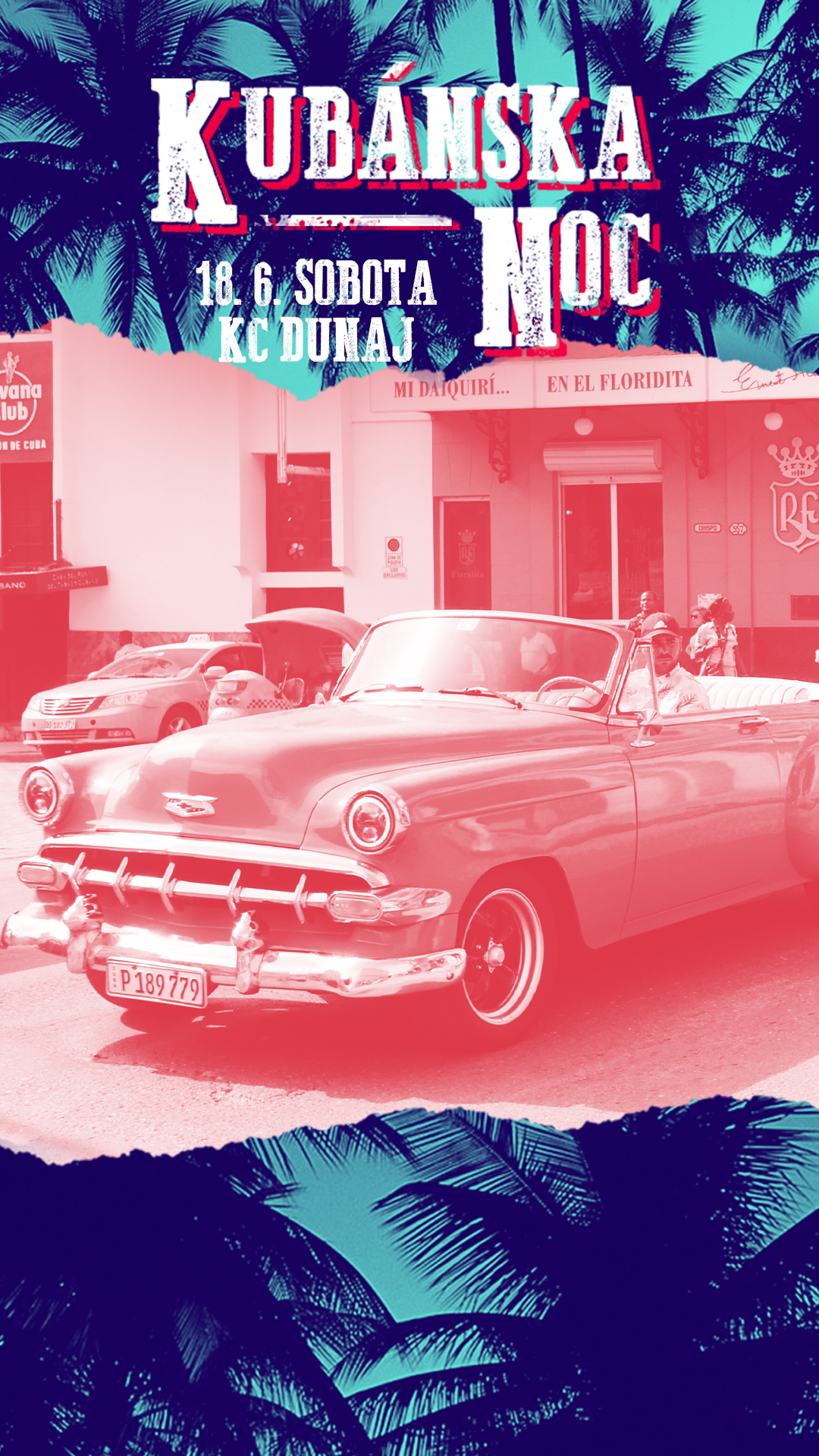 90s Party (24. 6.)
DJs Murder on the Dancefloor a Babika
– grunge, britpop, rock
Event: www.fb.com/events/331273765786710
Tarantino Music Night (25. 6.)
– hudba z filmov Quentina Tarantina
Event: www.fb.com/events/985674715425656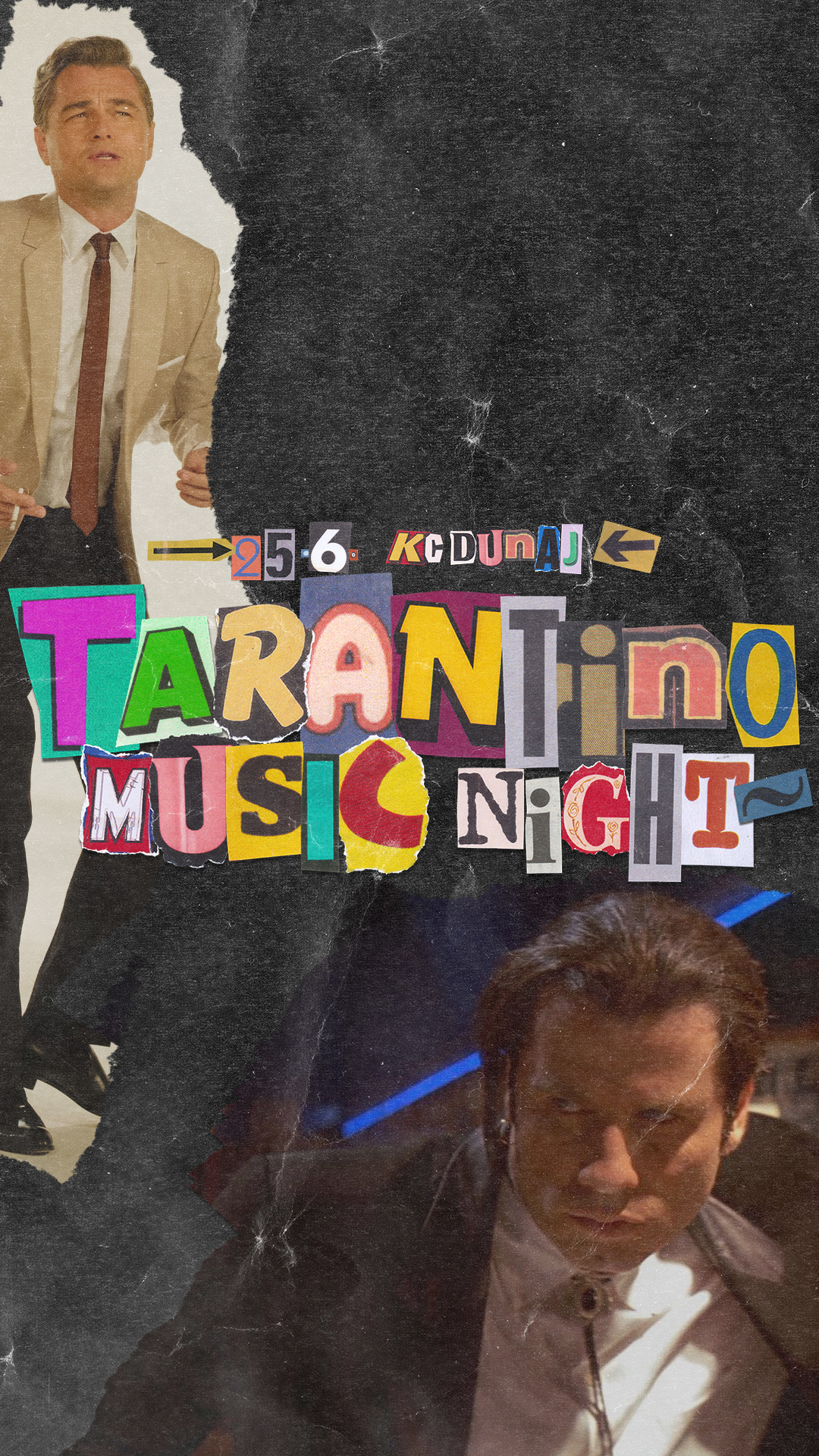 Zdroj: TS
Text: Helena Králová