Marek Ztracený predstavuje nový letný singel Moje milá. V klipe o rodičovstve, pekných gestách a prekvapeniach sa v hlavných úlohách objavia populárni českí herci Veronika Kubařová a Lukáš Langmajer.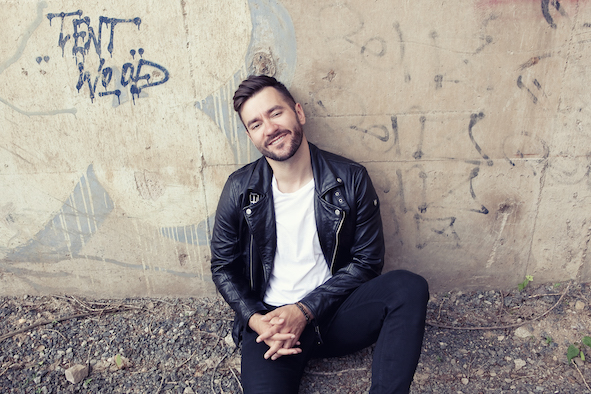 "Pieseň Moje milá je zo života a téma klipu je niečo, čo zažívajú alebo časom zažijú asi úplne všetci, a ja nie som výjimkou. Je o tom, že niekedy rodičovstvo človeku môže tak trochu prerásť cez hlavu, ale napriek tomu by nikto z nás nemenil! Ale nie je len o rodičovstve. Je aj o tom, že vo vzťahu sú niekedy potrebné pekné gestá a prekvapenia. Tento príbeh si vyžadoval mimoriadne sympatický herecký pár, a tak som skúsil osloviť Veroniku Kubařovú a Lukáša Langmajera. Na moju veľkú radosť súhlasili a celé natáčanie bolo dobrodružstvo. Obaja sú veľmi fajn ľudia a v klipe to vidno. Možno to pár mužov či žien inšpiruje," vysvetľuje Marek pozadie vzniku novinky.
Marek Ztracený je aktuálne označovaný za najpopulárnejšieho speváka a hitmakera na českej hudobnej scéne. Dokazuje to nielen séria jeho rádiových hitov, ale tiež najväčšia česká hudobná udalosť minulého roka v podobe dvoch vypredaných koncertov v O2 aréne, kde vzniklo i úspešné DVD Marek Ztracený v O2 areně 2020. Nasledovalo vypredané a presunuté turné RESTART 2021 po najväčších halách v Českej republike, na ktoré venoval 20 tisíc vstupeniek zdravotníkom, policajtom, hasičom a ďalším. Políciu ČR Marek začal podporovať ešte aktívnejšie – tento rok sa totiž stal patrónom tzv. "Pomněnkového dne", ktorý upozorňuje na problematiku stratených osôb v Českej republike.
Charizmatický spevák a šumavský patriot nestagnuje ani po koncertnej stránke. Na tohtoročné leto pripravil špeciálnu sériu koncertov s názvom Tour de léto. Celkom 20 vystúpení sa uskutoční na zaujímavých a výnimočných miestach po celej Českej republike, v blízkosti kultúrnych pamiatok, v parkoch alebo v prírode. Tour de léto je už na viacerých miestach vypredané. Nepôjde o obyčajné koncerty. Okrem Mareka a jeho hudobných hostí sa predstavia známi herci, športovci, kuchári a iné zaujímavé osobnosti. Program je doplnený o workshopy, hry, zóny pre deti či kaviarne a ďalšie zaujímavosti. Celé popoludnie Marek pripravil tak, aby sa mohol opätovne stretnúť s celou svojou Ztracenou rodinou a ostatnými fanúšikmi.
"Myšlienkou týchto koncertov je dať fanúšikom niečo navyše. Niečo, čo bežne nezažijú, a hlavne ide o to, užiť si leto. Povedal som si, že tie obmedzenia počtu návštevníkov nejako využijeme, a uvedomil som si, že keď nemôže byť na koncerte tak veľa ľudí, o to viac sa im môžeme venovať. Budeme medzi nimi celé popoludnie a je to celkom výzva. Tiež som si uvedomil, že keď som začínal kariéru, hral som pre 15-ročné dievčatá, ktoré príjemne stárnu so mnou a dnes môžu mať tak okolo tridsiatky a majú deti. Rád by som im ponúkol miesto, kam môžu prísť s celou rodinou a všetci sa zabaviť. Teším sa na to!" prezrádza Marek o pripravovaných akciách.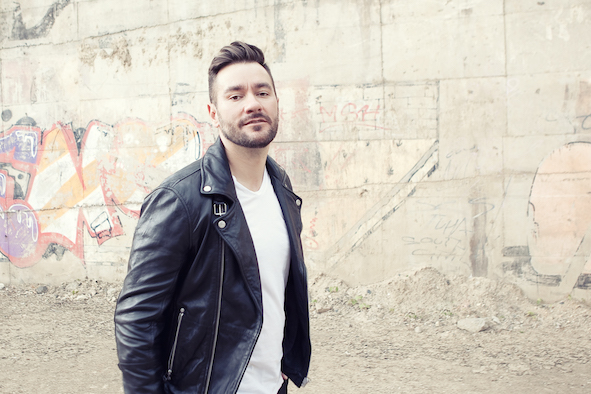 Zdroj: TS