Moby je slávny newyorský hudobník, spevák, skladateľ a producent, o ktorom sa rozpráva ako o priekopníkovi hudby. Okrem toho, že neustále posúva hudobné hranice a je multiplatinovým umelcom nominovaným na Grammy, je taktiež fotografom a aktivistom. Na svojom konte má viac ako 20 miliónov predaných albumov a 4 knihy. Teraz Moby vydáva album Reprise, ktorým sa vracia späť a prináša to najlepšie z jeho tridsaťročnej hudobnej kariéry.
Spolu s budapeštianskym umeleckým orchestrom na albume opätovne predstavuje svoje najznámejšie klasiky a hymny s novými aranžmánmi, ako pre orchester, tak aj pre akustické nástroje. K jeho novinke sa pripojila aj hviezdna zostava hosťujúcich umelcov – Alice Skye, , Amythyst Kiah, Apollo Jane, Darlingside, Deitrick Haddon, Gregory Porter, Jim James, Kris Kristofferson, Luna Li, Mark Lanegan, Mindy Jones, Nataly Dawn, Skylar Grey a Víkingur Ólafsson. Album je už teraz dostupný na všetkých streamovacích službách.
Reprise obsahuje Mobyho najznámejšie skladby, medzi ktoré jednoznačne patria prelomové tanečné hity "Go", "Extreme Ways", "Natural Blues" a "Why Does My Heart Feel So Bad?" Niektoré z nových skladieb sú pomalšie, naopak iné vo veľkom využívajú potenciál orchestra. Po troch desaťročiach Mobyho kariéry vychádza Reprise ako nahrávka jeho najväčších hitov a taktiež ukážka toho, ako sa umenie môže časom prispôsobovať trendom a kontextu doby.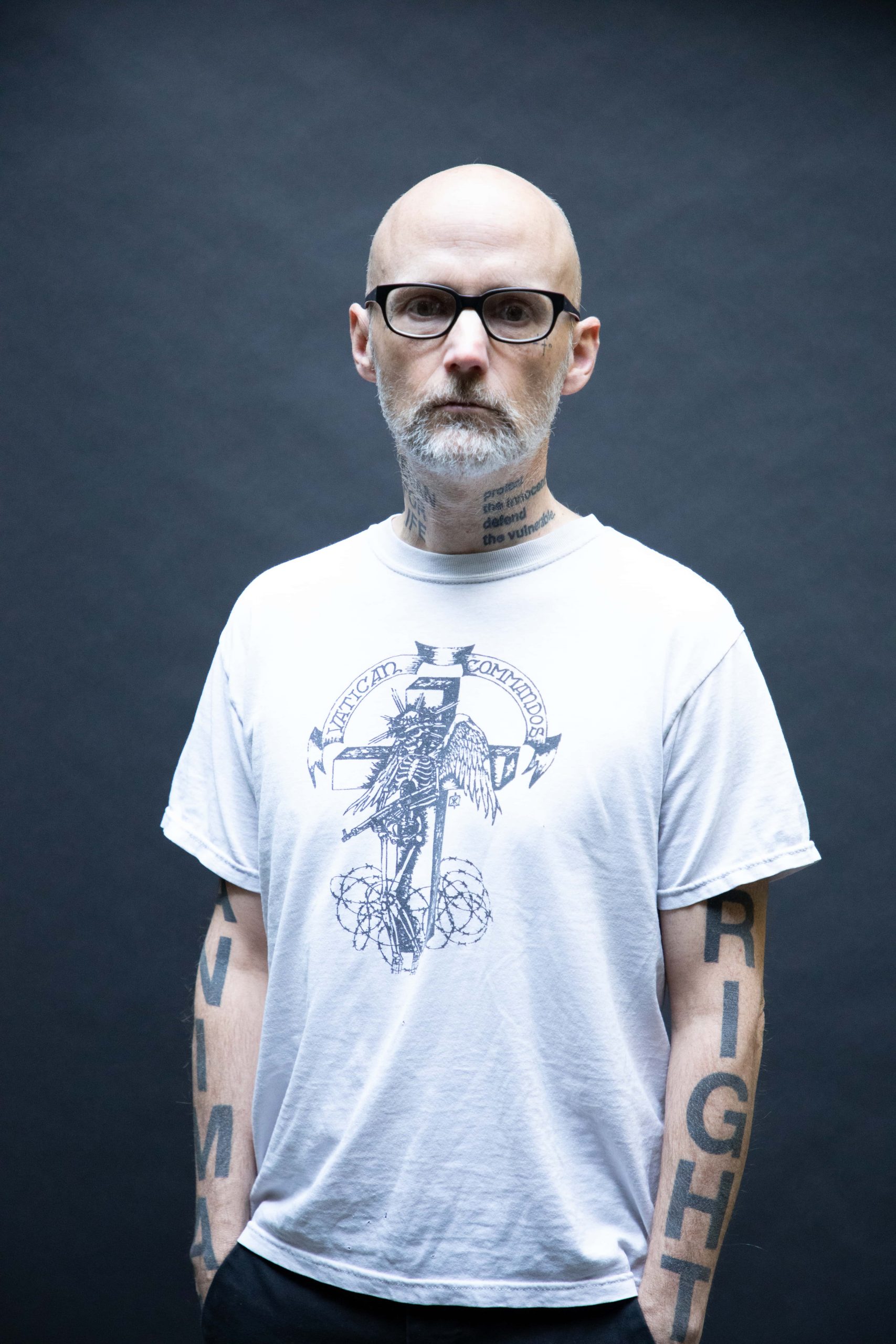 "Prepáčte mi, ak vám príde to samozrejmé, ale mojím hlavným zámerom je v hudbe zdieľať emócie," vraví Moby. "Zdieľať určitý aspekt ľudského stavu s niekým, kto to môže počúvať." Na otázku, prečo do svojho nového albumu zahrnul orchester odpovedal, že jednoduchosť a zraniteľnosť v hudbe môžeme dosiahnuť práve prostredníctvom akustickej a klasickej hudby, čo bolo jeho zámerom.
Moby ft. Gregory Porter & Amythyst Kiah – Natural Blues
STREAMINGOVÉ SLUŽBY
www.instagram.com/moby/
www.facebook.com/mobymusic/
Zdroj: TS