Ulver jsou úkaz. Formace vedená charismatickým hlasem Kristoffera Rygga ani ve třetí dekádě svých experimentů ještě neprobrázdila všechny hudební perspektivy. Původně blackmetalová kapela odskočivší si k akustickému albu zakotvenému v lidovém folku skončila jako těleso ustájené u House of Mythology, nezávislého britského labelu specializujícího se na hudbu bořící hranice mezi žánry.
Uctívaní Noři transformovaní ve vizionářské těleso schopné pracovat s jakoukoli hudební látkou, ať jde o ambient, elektroniku, synthpop nebo soundtrackovou hudbu, jsou tak nakonec stájovými kolegy např. divno-folkařů Current 93, experimentujícího jazzmana Stiana Westerhuse, nebo hlasitých avantgardistů Zu. Bývalí fanoušci by je tak za jejich hudební proměny vykázali z "ráje", ale jak Vlci zaseli, tak sklízí… a geneze tentokrát přinese plody zkaženosti.
Vlci (Ulver) v lidské mytologii a kultuře mají prominentní postavení. Nejinak tomu je posledních 20 let, kdy kreativně ustálený soubor svým každým krokem vzbudí ohromný zájem médií a bouřlivý ohlas v řadách fanoušků, což platí i pro jejich živé performance. Tato komplexně promyšlená představení očarovávají všechny smysly a příležitostí pro takto povznášející a nezapomenutelné zážitky tolik není. Vždyť v Praze se Ulver objevili šest let.
S novou show a novým setem se Ulver do Evropy vrací na 15 zastávek. Kdo zmeškal svůj vlak vidět výjimečné Nory v akci, bude mít příležitost 7. května v pražské Akropolis.
singl 2020: https://youtu.be/a8QwxdF_oMQ
live: https://youtu.be/zDiYso6TveQ
vizualizer: https://youtu.be/I_tR3H1BHic
video: https://youtu.be/LZidTB3vP48
The Assassination of Julius Caesar: https://youtu.be/QTVzllTJ1CA?list=PL1UhiOE60JL-7AiRtBcCGo71402Kmj4Qp
Drone Actvity: https://youtu.be/0vh-pcnuzuo
Blood Inside: https://youtu.be/3bb6yvlkT9M
Shadows of The Sun: https://youtu.be/YSwIahX6t6I
Perdition City: https://youtu.be/AUQpHPPbdCI
The Marriage Of Heaven And Hell: https://youtu.be/PlrW9SUCINo
Předprodej viz výše, dále pak v síti Ticketmaster a na předprodejní kase v Lucerna Music Baru.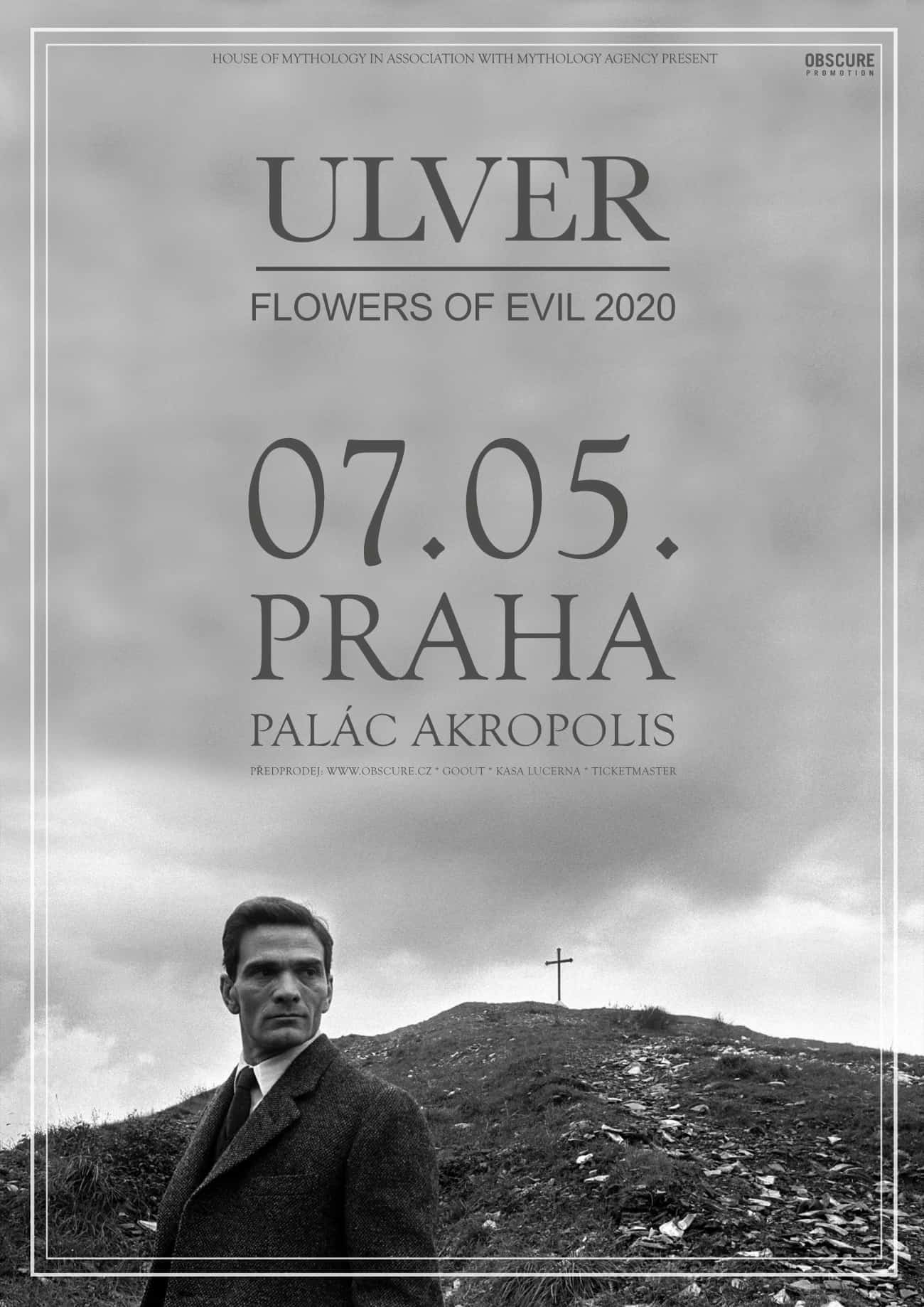 Zdroj: Obscure Promotion